MLB: Are the Blue Jays Built to Win the AL East in 2016?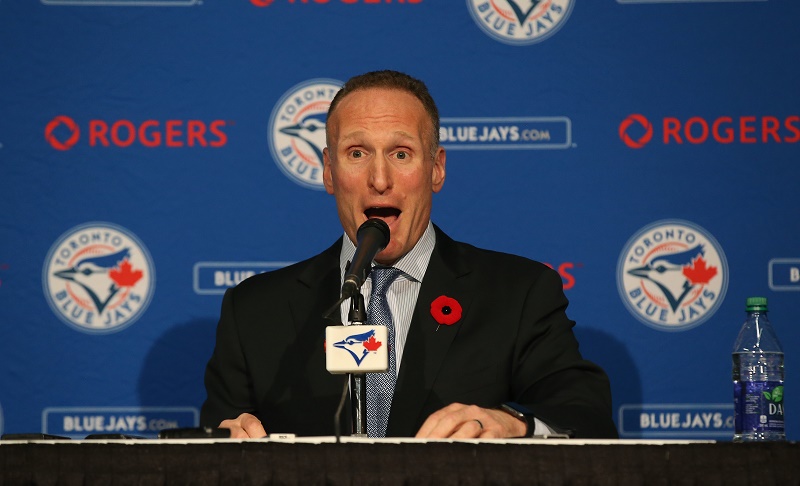 Once the Blue Jays acquired David Price and Troy Tulowitzki at the 2015 trade deadline, the club stormed back from a six-game deficit in the AL East to take the division by as many games. Helped by a faded Yankees squad and a Cy Young-caliber performance by their new ace, Toronto entered the postseason as the prohibitive favorites to win the World Series. Missing one essential element to that magical run, their claim to the AL East title won't be quite as easy in 2016.
Looking at the six arms who will make up the rotation, the Blue Jays have question marks. In addition to a full season of the electric Marcus Stroman, the returns of Marco Estrada and R.A. Dickey should provide stability and general effectiveness out of the starting corps. However, these three will struggle to match many teams in the division (and league), especially if Estrada cannot replicate his fine free-agent season.
After those three players, Toronto has Drew Hutchison (13-5, 5.57 ERA), Jesse Chavez (7-15, 4.18 ERA), and J.A. Happ, the latter's tale of two seasons suggests that a career resurgence may be coming. (Happ went 4-6 with a 4.64 ERA in the first half for Seattle  and 7-2 with a 1.85 ERA in the second half for Pittsburgh.) In some ways, this crew reminds us of the 2015 Red Sox rotation that had no ace and a great deal of potential upside.
That plan didn't work for Boston, but the Jays' lethal offense will return to create more 13-game winners out of pitchers who allow five-and-a-half runs per game (see Hutchison above). There is no shortage of thump there, and the defense should be even better with a full year (fingers crossed) from Tulo. If there is an area of legitimate concern outside of the rotation, it would be the bullpen.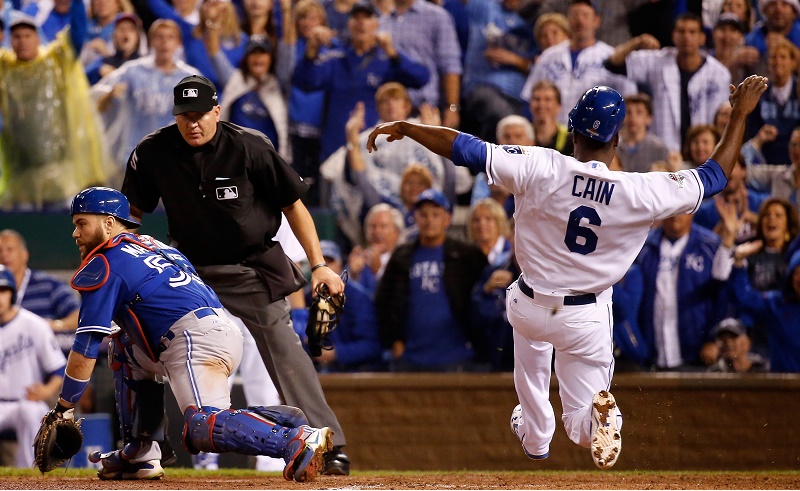 Roberto Osuna (68 G, 2.58 ERA, 20 SV) and Brett Cecil (63 G, 2.48 ERA, 5 SV), the two key pieces in the back end, will return for 2016. Aaron Sanchez may be considered for the starting rotation but would fit much better back in the 'pen. Beyond that, there are not many reliable options. Chavez, who wears out annually in August, would seem like a worthy candidate as a long man. The acquisition of Arnold Leon, released by Oakland in December, will inspire little confidence in Jays fans.
Of course, we will have to see how the front office shift plays out in Toronto as well, with the beloved Alex Anthopoulos reportedly heading to the Dodgers. Maybe everyone will play nice and the new braintrust will make the appropriate moves if injuries arise or personnel needs become apparent. Given the current makeup, it would seem like a deadline deal for a starting pitcher who could once again be necessary.
Looking across the division, both Boston and New York have made improvements this offseason, meaning that it will be an interesting early race. The Yankees' success hinges on its fragile starting staff and how well the older sluggers perform. As for the Red Sox, we'll have to see if Price turns around the fate of the team like he did for Toronto. Combined with a better bullpen and more confidence from the young position players, Boston certainly won't worry about last place next season.
A team that leads off with Josh Donaldson, Jose Bautista, Edwin Encarnacion, and Tulowitzki in the top five of the lineup can win on any given night. As the Blue Jays learned in the playoffs, that's not enough to go all the way, but it could be enough to bully its way to another AL East title. Stroman, who has never thrown more than 130 IP and missed most of 2015 injured, will have to meet his highest expectations to expect anything more.
Connect with Eric on Twitter @EricSchaalNY
Statistics courtesy of Baseball-Reference.com.