MLB: Are the Chicago Cubs a Legitimate Contender in 2015?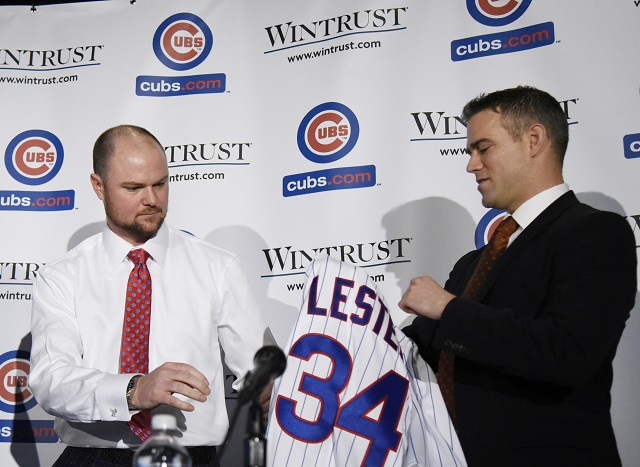 When the Chicago Cubs hired Joe Maddon, we wondered why there was so much hype. After all, Maddon would not be able to fill any of the glaring roster holes on the team that takes the field. Now that Cubs President Theo Epstein has gotten his new manager a rotation ace, veteran catcher, and another starter back from Oakland, there is reason to take the North Siders seriously in 2015. But here's why it might not be enough to contend.
Jon Lester as legitimate ace
Critics of the Lester signing will say the six-year, $155 million contract will be painful once the southpaw hits his mid-30s, but the Cubs now have a durable, legitimate ace fronting the rotation. They also backed him up by signing Jason Hammel to a two-year deal following his late-season loan to Oakland. With the emergence of Jake Arrieta and other young arms, the Cubs have a rotation that can compete with any squad next season.
The addition of Diamondback Miguel Montero gives the Cubs a veteran catcher to receive that impressive crop of pitchers and filled another big need. Looking elsewhere, the Cubs still lack the offensive punch that contenders need playing in Wrigley Field. After placing 26th of 30 MLB teams in runs scored last season, Epstein and his team have work to do.
Holes in the Cubs offense
In addition to having few run producers on the team, Maddon has a squad with one of the lowest batting averages (27th in MLB) and on-base percentages (28th) in the sport. Montero will offer a little extra pop, but the team clearly needs another outfielder.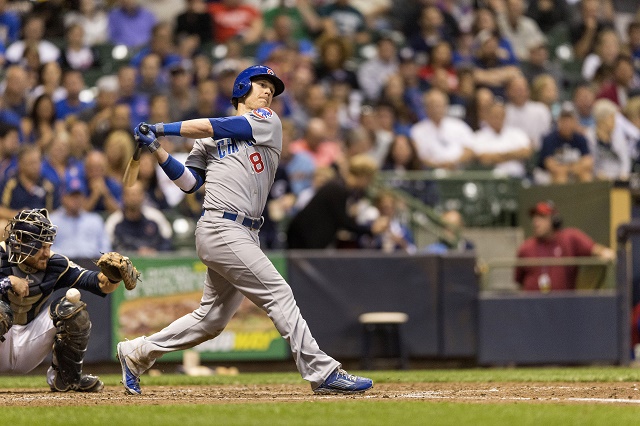 Chris Coghlan had an excellent year replacing Mike Sweeney in left field, but the Cubs have questions about two outfield spots moving forward. The team would need a number of young players to mature faster than expected for them to become offensive forces in 2015.
Javier Baez and Kris Bryant are just two of the pieces the Cubs will need to make the leap in the coming seasons. Anthony Rizzo has made the transition already, but these exciting talents may need a few more years to develop. A prospect is never a given until they have rattled Major League pitchers for years.
Either way, the Cubs look like legitimate contenders a few years down the road. In 2015, it would take a magical run to make it happen. However, with Maddon at the helm and Epstein not finished dealing, never say never.