MLB: Are the Minnesota Twins Really This Bad?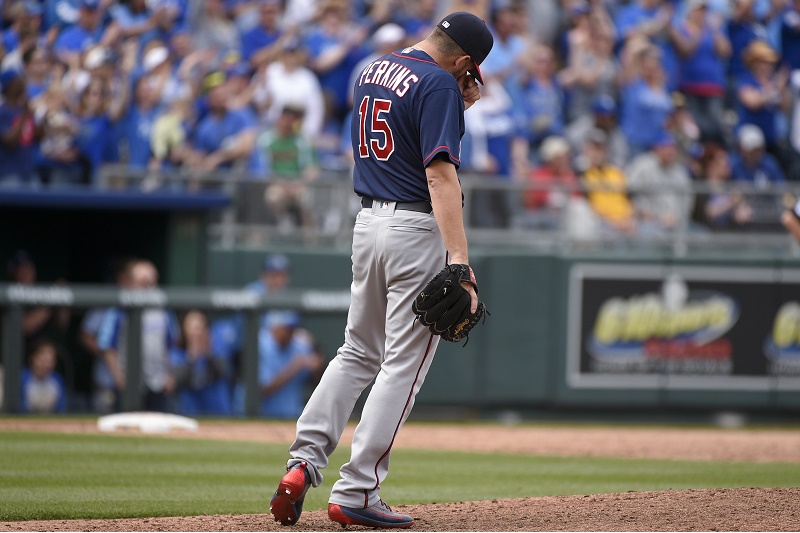 Look, we hate overreactions to the early season as much as the next baseball fan. But when does a sample size become large enough? For the teams within a game or two of .500, there is reason to shrug off a few awful games. When you lose your first seven and look terrible in nearly every aspect of the game — as the Minnesota Twins have  — you start to worry, even after one week of baseball.
The main problem is easy to diagnose: The offense has been bad. By bad, we mean 13 runs in 7 G bad, or fewer than two runs per contest. Twins hitters are batting a collective .219 with a .290 OBP, and they've struck out 30.4% of the time. If you tried to explain it away with some advanced statistics, you'd lose at that game too; Minnesota's .309 BABIP means they've gotten luckier than 17 other teams in the early going. It could actually be worse.
Start with Byron Buxton, the organization's top prospect and No. 2 overall in MLB, who has struck out in 11 of his 22 plate appearances and has just 4 H in the young season (.186). Miguel Sano, the sensation of last year's second half, has fared even worse at the plate with 13 SO and 3 H in 26 PA (.136). Mix in the performance of Korean rookie Byung-Ho Park (.143, 12 SO in 24 PA) and you have a massive youth deficit facing the Twins in the 2016 season.
Twins pitching has sucked considerably less out of the chute. Starters have not lasted long (5.0 IP per game) but have managed the fifth-best ERA (3.22) through 7 GS with a more inflated FIP (4.69) tempering the enthusiasm here. The bullpen has matched the offense in futility with a 4.70 ERA and three blown saves, including one that stung by closer Glen Perkins against Kansas City. That game was the closest Minny came to a win.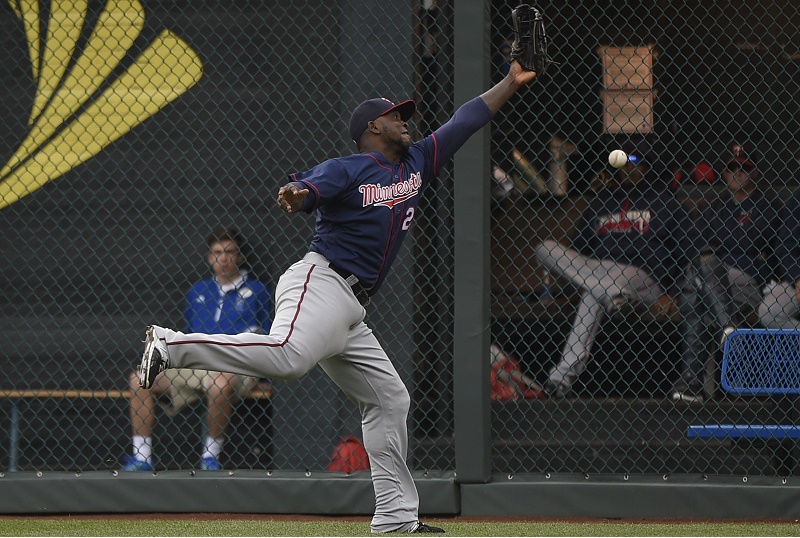 Defensively, the Twins can only be as high on Buxton in center as they are low on Sano in right. Sano, who seemed the happy slugger in the DH role, is learning on the fly in right and it hasn't been pretty. (His choice of glove size may be the first area to address.) Advanced metrics say the Twins as a team have had one of the worst defenses (-0.9 WAR, 27th) in 2016.
In other words, Minnesota has been every bit as bad as its 0-7 record would indicate, and manager Paul Molitor has already called his first team meeting of the season. When you're sitting down with a young team this early, the organization must be bracing itself for a long, draining year. Molitor emphasized the team's 1-6 start in 2015 as a reason for optimism, but the circumstances were somewhat different.
For starters, clubhouse leader Torii Hunter was on the team and had the ear of all the young players. Second, Aaron Hicks was available and could take over defensively for Sano (or offensively for Buxton) if it looked like either needed a break. Third, the Twins were an upstart team that took the struggling division by surprise. This season, Buxton and Sano are expected to deliver on their full-time assignments, and Park needs cover in the DH role.
Finally, the AL Central is a tougher division to navigate this year. Rough seasons by Detroit, Cleveland, and Chicago offered the Twins an opening in 2015. This year, the Tigers have come out slugging, the White Sox are playing their A-game, and the Indians look more formidable with new lineup additions. (The Royals continue doing what they do.) If the Twins plan to compete, Molitor's team should act fast. May can feel like September when you look up at four teams way ahead in the standings.
Connect with Eric on Twitter @EricSchaalNY
Statistics courtesy of Baseball-Reference.com and FanGraphs.