MLB Ballparks: The 5 Worst Stadium Names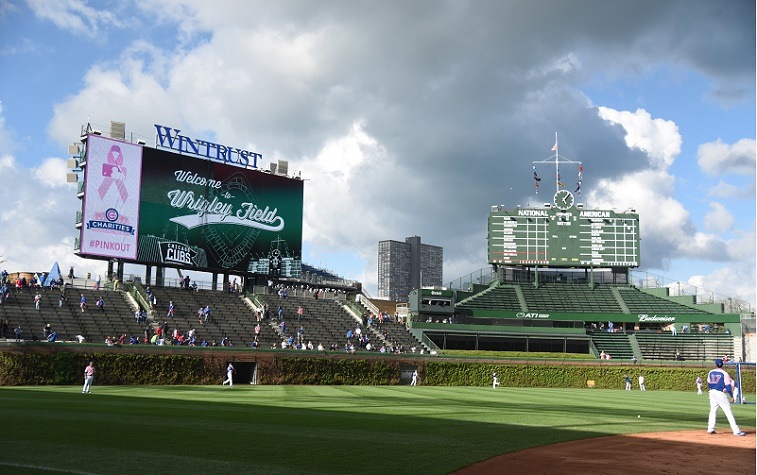 Ebbets Field. Shibe Park. The Polo Grounds. Camden Yards. Comiskey. Fenway. Wrigley.
They all have a ring to them and, like Tris Speaker or Babe Ruth, the name is part of the magic. In an era of corporate sponsorships, MLB ballparks are losing much of that mystique. Going to the ballpark may sound a lot like going to a local bank branch, and there is nothing fun about deposit tickets or CDs (whatever they are). Who says kids have it easier these days?
While we still have the classic parks of Boston, Chicago, and (yes, it's that old) Los Angeles, the newer MLB ballparks bear names have sound like a mix of insurance commercials, ATM machines, and pet food suppliers. Dear MLB owners: Your brand is indeed affected by your choice in corporate sponsorships for your stadiums. Here are the five worst stadium names, including one hideous new arrival.
5. AT&T Park
The San Francisco Giants' AT&T Park is such a huge upgrade over Candlestick in every way — except the name. There's the terrific layout for field-level seating, the view of the Bay Bridge, those brick accents, the wall over which home runs fly straight into San Francisco Bay, the stadium location in the heart of the city… We could go on, but we're trying to be negative here.
How do you take such a gorgeous retro park and name it like a cell phone plan? Maybe the old-timers think of it as a landline, but anyone under 30 years old associates it with data overages and other mundane things. This epic stadium in one of the great American cities deserves a better fate.
4. PNC Park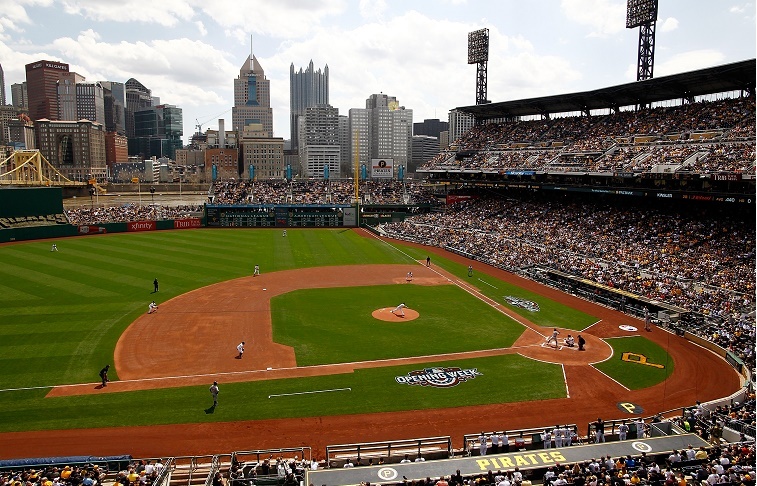 Like so many MLB ballparks of the modern era, PNC Park went from the drab, cookie-cutter Three Rivers Stadium to a charming, open design that features the Pittsburgh skyline and Allegheny River in the backdrop. Between the natural grass surface and huge upgrade in intimacy, there is not much to dislike about PNC except its name. On that count, who wants to walk into a bank on a Sunday afternoon? Three Rivers had a cool ring to it, but that was about it. Now the Pittsburgh Pirates have the opposite problem.
3. Citizens Bank Park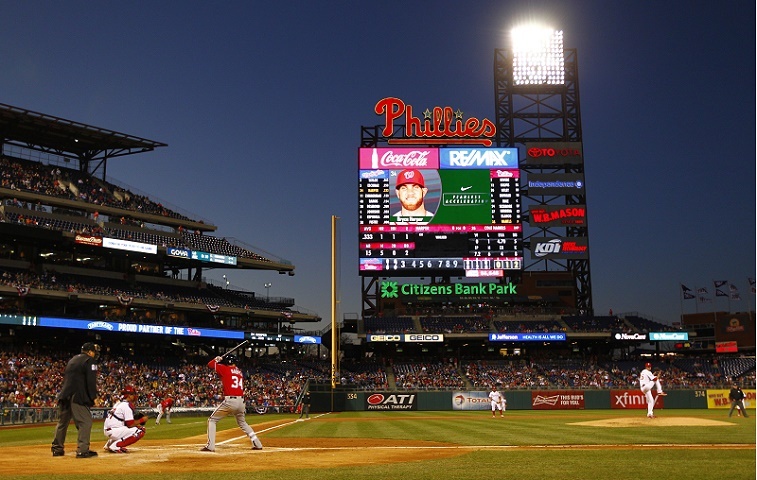 We witnessed the ugliness, the harshness of Philly's Veteran's Stadium firsthand, and Citizens Bank Park is a huge upgrade over that departed monstrosity. (When people reference fans booing Santa Claus, that happened at the Vet.) It's a great home-run park with the pinched alleys and low walls, plus the bullpen area behind the batter's eye is a unique design touch. You'll enjoy any game at Citizens Bank, but we wish it didn't sound like such a dull place.
2. Target Field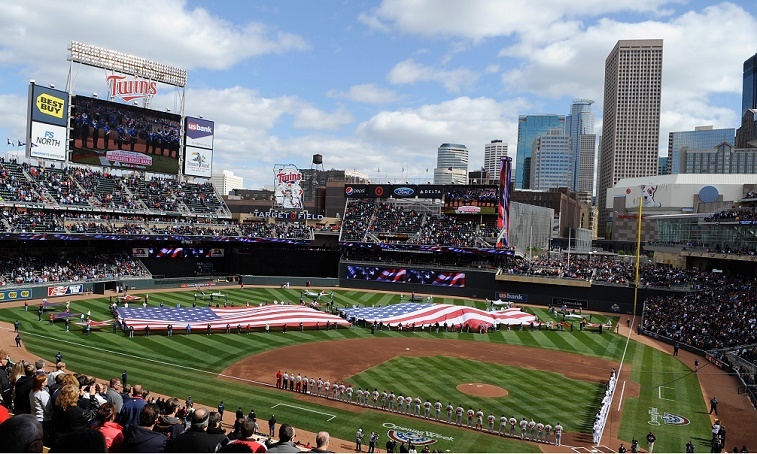 Wal-Mart wasn't available? There's nothing like taking in the magic of a ballgame on a perfect summer day at a stadium named after your local low-end retailer. Granted, the fans of Minnesota have not had a ton to cheer about in 2016, but they could at least spend a few days at the stadium without being hit over the head with the dreariness of Target on their minds. We dream of a future in which a left-handed slugger will take advantage of that attractive porch and Target Field has a new name.
1. Guaranteed Rate Field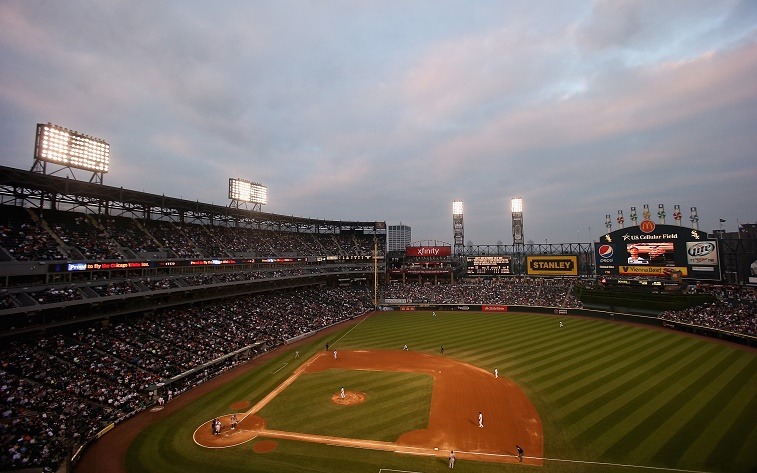 For a ballpark that would have made this list as U.S. Cellular Field, we're surprised it found a way to become worse. Those who were away on vacation and missed the news should know the stadium where the White Sox play will, from 2017 on, be known as Guaranteed Rate Field. The company's logo is an arrow pointing down, so whatever positive you took from "guaranteed" quickly departs.  If the fourth-place ChiSox didn't get you to the park, we're guessing this name change won't do the job, either.