MLB: Baseball's 5 Coolest Nicknames Today
"The Great Bambino", "The Splendid Splinter", "Hammerin' Hank", "The Say Hey Kid", and "Pudge" are just a select handful of the most iconic nicknames in the history of America's pastime —  not only do they represent some of the game's greatest players, but they also each also have an undeniable, somewhat undefinable,  ring to them. How do the MLB nicknames of today match up?
Whether you adore them, despise them, or feel a little of both, there is no doubt that "A-Rod", "Joey Bats", "King Felix", "The Hebrew Hammer", and "MadBum" currently sport some of the coolest nicknames. However, none of them make our list. Here are five of the best.
1. "Big Papi" David Ortiz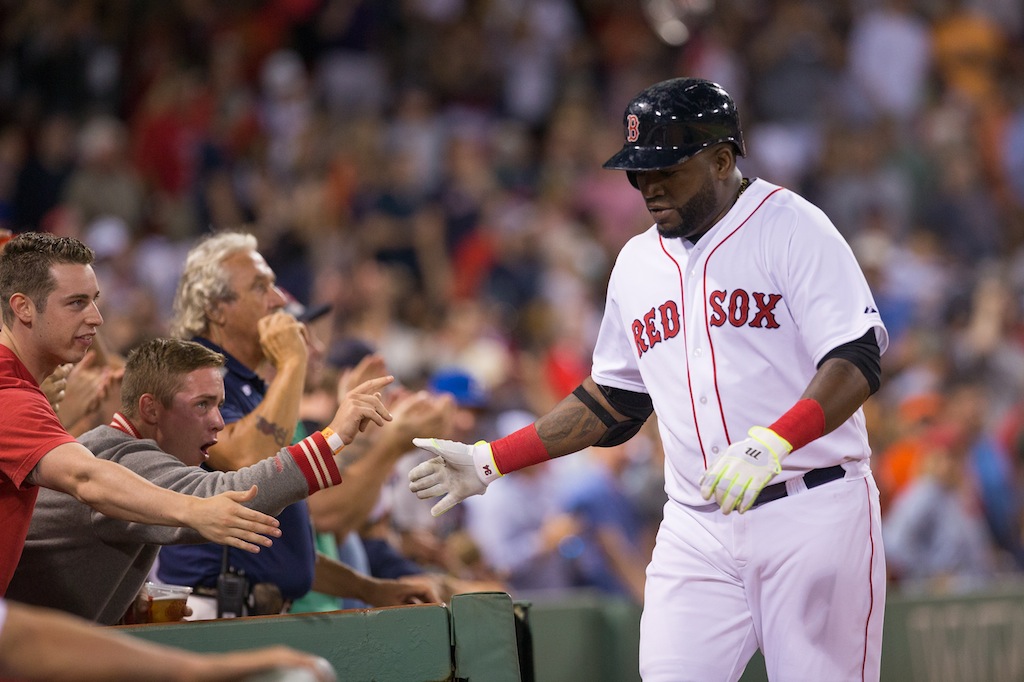 Listed at 6-foot-3 and 230 pounds, "Big Papi" is a very appropriate nickname for Boston Red Sox legend David Ortiz. But it's more than just his large stature that makes the nickname so fitting. Ortiz has made it a habit of recording clutch hit after clutch hit since coming to Beantown in 2003, coming through in the biggest way possible time and time again. And of course, No. 34 has a bigger than life personality that he has prominently put on display with his teammates and the fans countless times. Boy, will Red Sox Nation ever miss Big Papi next season.
2. "Cuban Missile" Aroldis Chapman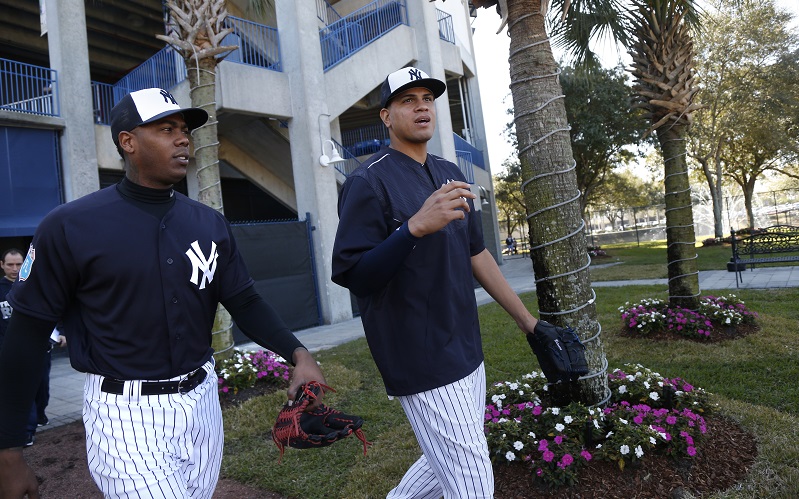 With a fastball consistently clocked at over 100 miles per hour, New York Yankees closer Aroldis Chapman is accurately called "Cuban Missile". Hailing from Holguin, Cuba, the nickname sticks the lefty perfectly. Throw in the fact that it shares its name with a monumental moment in this country's history and it makes it all the more unique. Regardless of how you feel about the much-maligned Chapman these days, you have to admit, the nickname is pretty cool.
3. "Cargo" Carlos Gonzalez
Colorado Rockies outfielder Carlos Gonzalez has a pretty simple nickname in "Cargo", but it is extremely catchy nonetheless. You just take the first three letters of his first name and the first two letters of his last name and voila! Plus, think of all the opportunities that you will have to use puns whenever Gonzalez does something spectacular like hit a majestic home run.
4. "Grandy Man" Curtis Granderson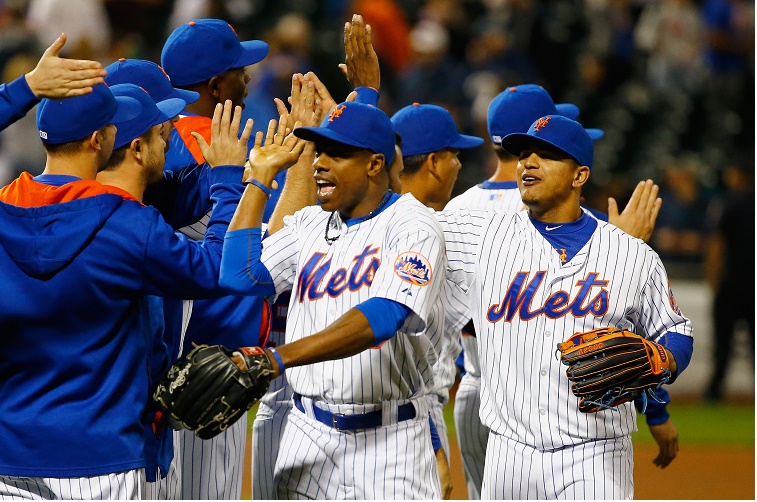 Thousands, if not more have had the pleasure of hearing Curtis Granderson's "Grandy Man" nickname, thanks to his spending some good chunks of his career with both New York teams. Not only has Granderson provided solid pop and speed in each lineup he has been situated in, but he is highly regarded as one of the "good guys" in the game. Can't you just hear Yanks' radio broadcaster John Sterling's voice singing his little bit of "The Grandy Man can" now?
5. "The Claw" Clayton Kershaw
We save the best pitcher on the planet for last in "The Claw", Clayton Kershaw. This one gets bonus points for the rhyme, which always makes things more interesting. Thanks to Kershaw's quirky pitching delivery, this great nickname was born and we love it. And although it has no connection that we know of, isn't it a bit eerie how similar the hurler is to the infamous claw in Toy Story? Kershaw is "in charge" of pretty much every duel with an opposing batter, he is, essentially, the "master", and the claw decides "who will go and who will stay", much like every hitter No. 22 faces before shutting them down.
Follow Victor on Twitter @vbarbosa1127.
Statistics courtesy of Baseball-Reference.com.