MLB: The 5 Best Phillies First-Round Draft Picks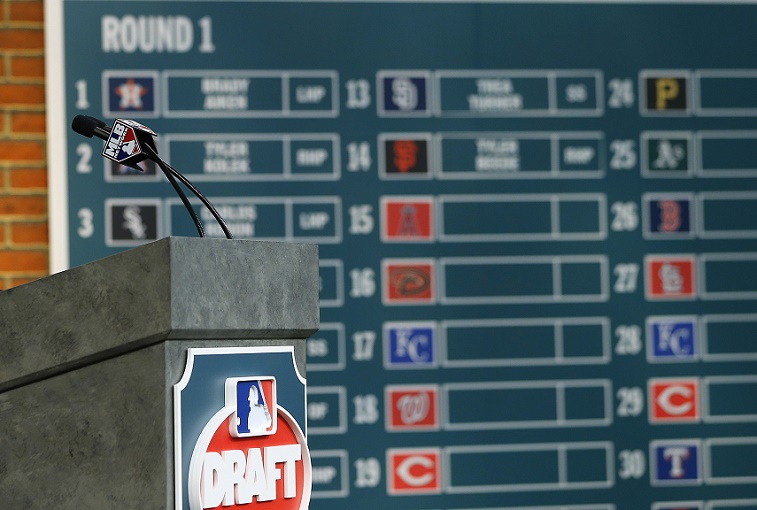 On June 9, all eyes will be on the Philadelphia Phillies when the Fightin' Phils hear Commissioner Rob Manfred announce that the team has the No. 1 pick in this year's MLB First-Year Player Draft. Pundits will speculate whether the team goes after Florida's fire-balling lefty A.J. Puk, somewhat local higher schooler Jason Groome, or perhaps talent hidden beneath the bushes of some rural high school in Louisiana.
When it comes to the Phillies and the team's draft history, nothing would be a surprise. There are first-round misfires and busts aplenty; Eric Valent (1998), J.D. Drew (1997, refused to sign), Zach Collier (2008), and Shane Watson (2012, PED suspension) to name a few. While the Phillies  glory years largely involve homegrown talent, players such as Ryan Howard (fifth round, 2001), Jimmy Rollins (second round, 1996), and even Hall of Famer Mike Schmidt (second round, 1971) made it through the first round without being selected.
Like most teams, the limited success the Phillies have found since they left Connie Mack Stadium in 1971 has been built on free agents, international signings, and a few fortunate draft picks. Lest we forget, though, some first-round picks have come up big for the Phillies.
A few others, such as J.P. Crawford (2013) are just one call-up away from determining their fate as major leaguers. Here are some of the best Phillies first-round selections.
1. Cole Hamels (2002)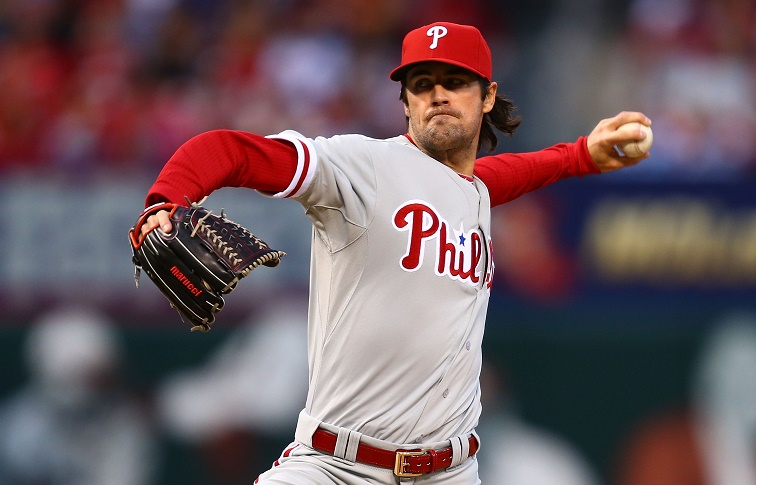 Taken with the 17th pick, Cole Hamels made his debut in 2006, winning nine games while averaging more than a strikeout per inning. It was 2008 when the tall lefty from Southern California made his mark on Phillies history, winning 14 games while leading the team to its first World Series title in more than 25 years.
Midway through the 2015 season, Hamels was traded to the Texas Rangers, where he currently stands as the team's ace. During his Phillies years, Hamels won 114 games with 1,844 strikeouts, was a three-time All Star, and finished in the top 10 in Cy Young voting four times.
2. Chase Utley (2005)
The UCLA standout infielder was nabbed with the 15th pick, with the team passing on such notables as Boof Bonser and Aaron Herr. After signing for a $1.8 million bonus, Chase Utley made his way through the minors before making the big leagues in 2003, taking over second from Placido Polanco.
For the next 13 years, Utley was a fixture at second, playing a key role in the team's World Series title in 2008 (33 homers, 104 RBIs) and finishing 14th in the NL MVP voting. Utley was a 12-time All-Star for the Phils before being traded to the Dodgers for Darnell Sweeney and John Ricky in 2015. Chase's career with the Phillies ended with 233 home runs, 1,699 hits, and four consecutive Silver Slugger awards (2006-2009).
3. Greg Luzinski (1968)
These days, you can find The Bull playing his trade at Bull's Barbecue at Citizens Bank Park. The 11th pick of the draft will glad-hand any passerby, especially those who recall his prodigious home runs that landed in the upper deck of Veterans Stadium in the early to mid-'70s.
Greg Luzinski, along with Mike Schmidt, made a dangerous duo in the middle of Philadelphia's lineup when the Phillies went to the playoffs 1976–1978, and when the team won the World Series over the Royals in 1980. A mediocre (at best) fielder, The Bull was a four-time All-Star and finished second in the MVP voting in 1975.
In March 1981, Luzinski's contract was purchased by the Chicago White Sox, where he played for four years, driving in 102 runs in 1982. For his 11-year Phillies career, Luzinski totaled 223 home runs and 811 RBIs. A feared clutch hitter, The Bull ended his playing days with 95 intentional walks.
4. Pat Burrell (1998)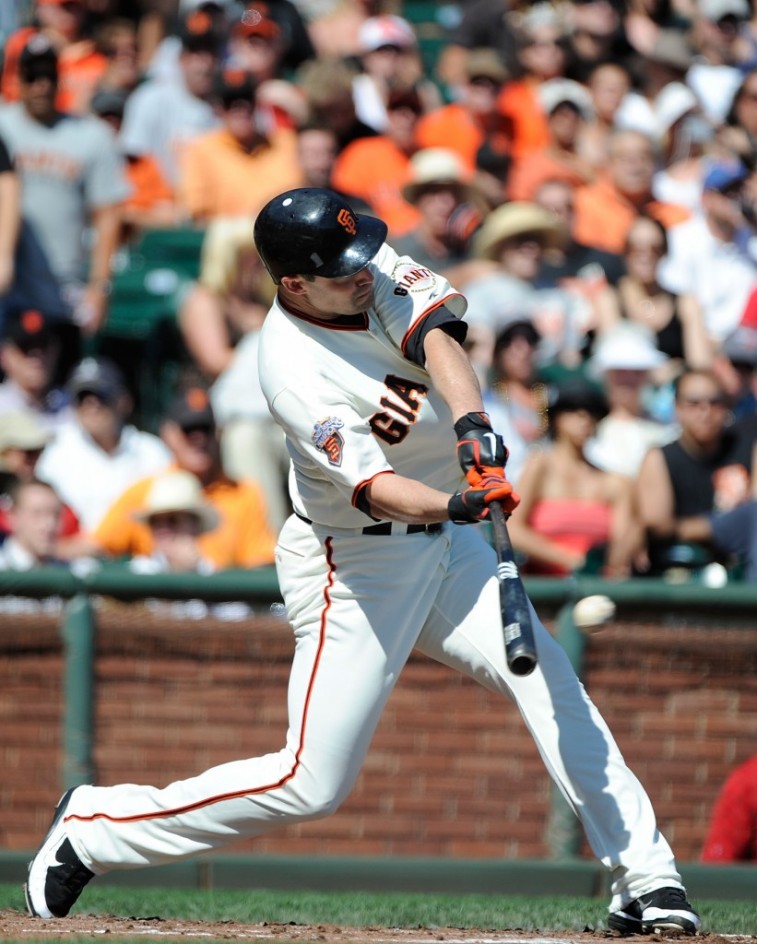 Pat "The Bat" Burrell was the top pick in the 1998 draft after winning the Golden Spikes Award for being the top college player while at the University of Miami. After signing for a $3-plus million bonus, Burrell played well in the minors where he was switched from third base to first with the success of Scott Rolen.
Pat was called up to the bigs in 2000, and in the course of his nine years with the Phils, he slugged 251 home runs and 827 RBIs. The former Hurricane star was granted free agency in 2008 and signed with Tampa Bay for a reported $7 million.
For his Phillies career, Burrell will long be remembered for his key role in the team's run to the World Series; in 2008 postseason play, he had three home runs and eight RBIs and was chosen to lead the team's championship celebratory parade.
5. Aaron Nola (2014)
Perhaps it's a matter of coincidence, but a player born in Louisiana who played for LSU would be named Aaron "Nola" (a common nickname for New Orleans) has to be something special. Taken in the first round of the 2014 draft, the right-handed pitcher is only at the start of what the Phillies and their fans hope is a long and successful career.
Armed with a low-to-mid-90s fastball, Nola has guile and smarts on the hill along with great command. He made it through the Phillies' farm system rather quickly, and made his first start on July 21, 2015 (losing 1-0).
Nola ended his rookie season 6-2 with a 3.59 ERA with close to eight strikeouts per nine innings. To date in 2016, Nola is 5-4 with an ERA of 2.65, averaging more than a strikeout per inning and a WHIP under 1.0.
Statistics courtesy of ESPN.com and Baseball-Reference.com.