MLB: The 5 Best Undefeated Starting Pitchers in Baseball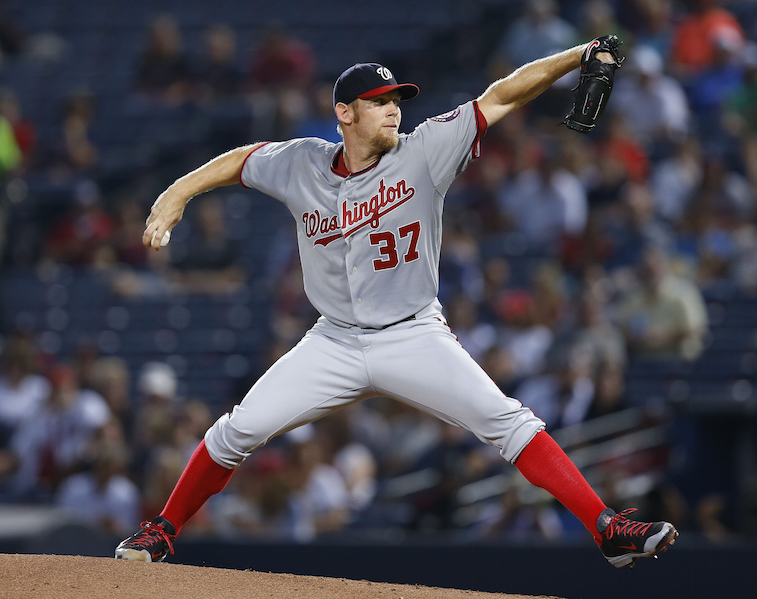 There's an odd trend currently making its way through Major League Baseball. It involves undefeated starting pitchers and the art of perfection. No, we're not talking about setting down 27 consecutive batters in order to join the ranks of Don Larsen, Sandy Koufax, Randy Johnson, and Felix Hernandez, but the staggering number of undefeated starting pitchers as we pass through the midway point of May. Clayton Kershaw and David Price each fell victim to the loss once on the campaign, but there are still some quality arms who have a nice "0" in their loss column.
It's been pointed out many times before that there are loads of other statistics far more telling of a pitcher's dominance and success than their win-loss record, but when it comes down to it, no matter how good or bad a hurler may look on the mound on a particular day, the victory or defeat is what ultimately matters the most. Entering play on Monday, there were 11 starters still unscathed. Here are the five who we believe will finish the year as the top overall starters.
5. Cole Hamels, Texas Rangers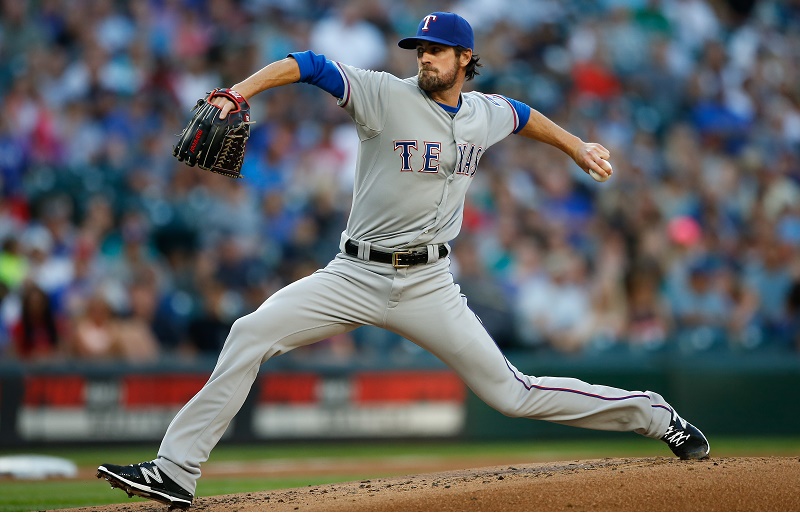 2016 statistics: 4-0, 2.95 ERA, 42.2 IP, 37 H, 16 R, 14 ER, six HR, 17 BB, 45 SO, 1.26 WHIP
Texas Rangers lefty Cole Hamels currently has a relatively modest four wins, but at his current pace, he has a good shot at surpassing 15 wins for the second time in his career. Attention for the 32-year-old has seemingly gone down since he was traded from the Philadelphia Phillies last July.
However, the fact of the matter is that he holds an 11-1 mark in his Texas career through 19 starts and was a big part of their second-half push to the AL West crown in 2015. His 2.95 earned run average and 45 strikeouts are nice, but the relatively high home run (six) and walks (17) totals place Hamels at No. 5 on this countdown.
4. Marcus Stroman, Toronto Blue Jays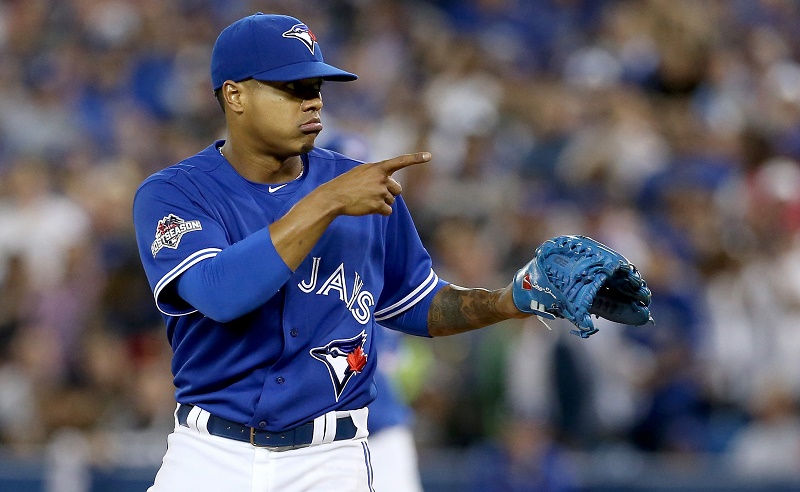 2016 statistics: 4-0, 3.54 ERA, 56.0 IP, 46 H, 24 R, 22 ER, four HR, 15 BB, 41 SO, 1.08 WHIP
Joining Hamels in the four-win club is Marcus Stroman of the Toronto Blue Jays. Stroman is expected to take over as the Jays ace this season. So far, it has been somewhat of a mixed bag, but with mostly good results. On top of the 4-0 record, the recently-turned 25-year-old holds a solid, if unspectacular 3.54 ERA through 56 innings pitched across eight starts, which gives him a strong seven innings per start average.
Although Stroman's 41:15 strikeout to walk ratio could be better, his 1.08 walks and hits per inning figure is great. We still expect him to be the best Toronto starter this season, and probably a top-five rotation member in the entire AL East.
3. Stephen Strasburg, Washington Nationals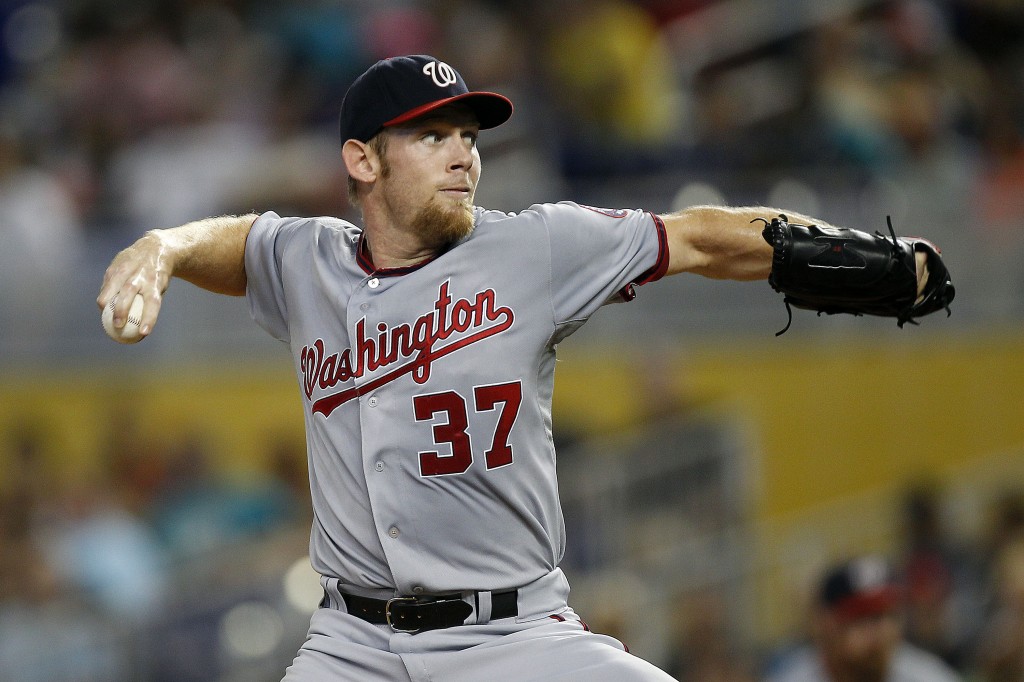 2016 statistics: 6-0, 2.95 ERA, 55.0 IP, 44 H, 18 R, 18 ER, four HR, 15 BB, 65 SO, 1.07 WHIP
For a few seasons now, baseball fans and media members have said that the Washington Nationals' World Series chances may hinge on the health of Stephen Strasburg. Well, so far so good in 2016, as Stras has been one of the best pitchers in baseball thus far. No. 37 has a spotless 6-0 record and great peripheral stats with the 2.95 ERA and 1.07 WHIP. He has kept the ball in the park for the most part, and his 13:3 strikeout to walk ratio (65 SO, 15 BB) is terrific.
2. Jake Arrieta, Chicago Cubs
2016 statistics: 7-0, 1.29 ERA, 56.0 IP, 29 H, nine R, eight ER, two HR, 18 BB, 55 SO, 0.83 WHIP
Chicago Cubs indescribable stud Jake Arrieta is quickly proving that last season's masterful campaign was not a fluke. The Missouri native is off to a 7-0 start with a microscopic 1.29 ERA and 0.83 WHIP. He's allowing basically one hit every other inning, which is just unheard of, and he is about on pace to match last season's career-high 236 strikeouts. We don't see the Arrieta train slowing down any time soon.
1. Chris Sale, Chicago White Sox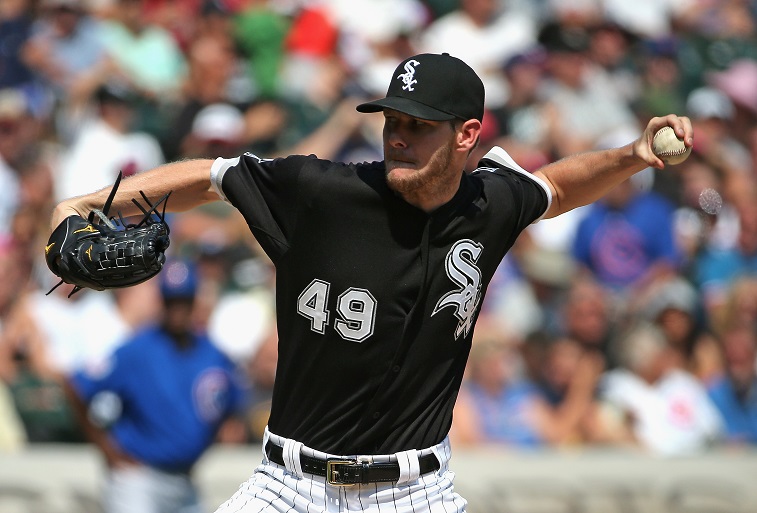 2016 statistics: 8-0, 1.67 ERA, 59.1 IP, 35 H, 12 R, 11 ER, four HR, 10 BB, 53 SO, 0.76 WHIP
It was really hard to put anyone ahead of Arrieta, but Chicago White Sox southpaw Chris Sale has waited a while for his team to put it all together in support of his dominance. In the relatively early-goings, it looks like the wait is well worth it for No. 49.
Sale is already about halfway to reaching his career-high win total of 17, set back in 2012, and his other numbers only boost his appeal. A 1.67 ERA, 0.76 WHIP, and a strikeout to walk ratio of more than 5:1 further cements Sale's case as the early runaway front runner for 2016 AL Cy Young award.
Follow Victor on Twitter @vbarbosa1127
Statistics courtesy of MLB.com and Baseball-Reference.com.