MLB: Beware of the $30 Million Free Agent Pitcher Trap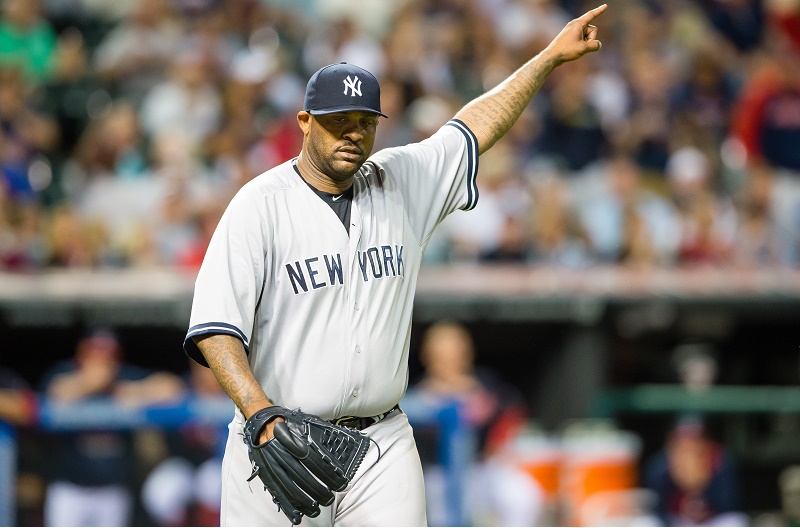 If $30 million in annual salary is the new $20 million in Major League Baseball, teams shopping on the free agent market for pitchers should be very afraid this offseason. The contracts that handcuffed contending clubs in 2015 will become more severe as teams hope to claw into contention with signings that top $200 million. To get an idea of the risks involved, just glance at a few of the top contracts on the books.
Of the top 20 salaries earned (per Spotrac) in 2015, only Zack Greinke and Clayton Kershaw were starters  who made the top 20 in WAR. Masahiro Tanaka ($22 million) had a decent year but failed to deliver on the value of his salary. Then there was the bulk of the list that included pitchers limited by injury (Cliff Lee, Justin Verlander) and those no longer a force in big-league games (C.C. Sabathia).
With Verlander ($28 million) and Sabathia ($23 million) serving as likely comps for agents pushing David Price and Zack Greinke, it is difficult to see either player signing for less than $30 million annually this offseason. Let's take a look at the records and ages of Sabathia and Verlander when they inked their contract extensions.
C.C. Sabathia (2011, age 31): 176-96, 3.80 ERA
Justin Verlander (2013, age 30): 124-65, 3.40 ERA
Both were aces who had won a Cy Young award and led the league in key stats on multiple occasions in their careers. With the exception of a single Sabathia season (28 GS), both started over thirty games every year prior to their extensions. In other words, they were the sure things, the durable pitchers who would finally deserve the massive contracts and extensions that brought them into their late thirties. Since then, their performances have been far more pedestrian.
C.C. Sabathia : 38-33, 4.43 ERA
Justin Verlander: 33-32, 3.84 ERA
These numbers are the type you expect from No. 4 and No. 5 starters in the rotation rather than a pricey ace. If you follow the pitches for David Price and Zack Greinke, you will hear an echo of nearly every point the Tigers and Yankees were sold on and notice the similarity in ages.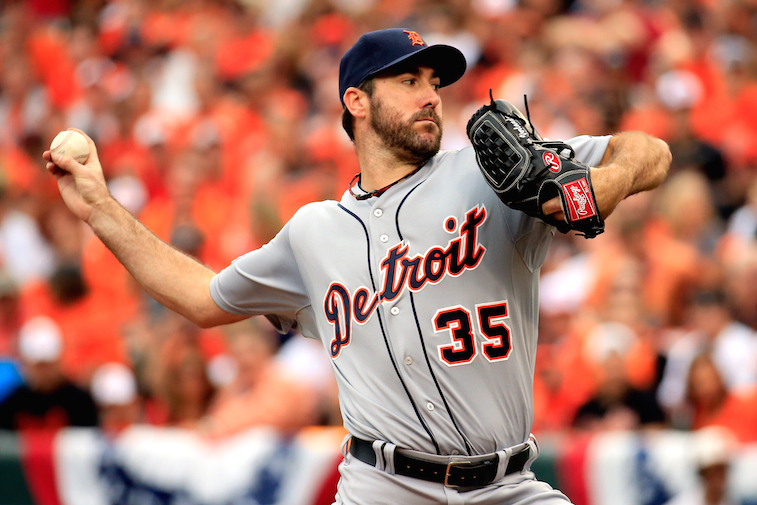 While Cy Young winners Jake Arrieta and Dallas Keuchel are not on the market, the runners-up for the awards in both leagues are available to the highest bidder. Here's a look at their career stats to date:
David Price (age 30): 104-56, 3.09 ERA
Zack Greinke (age 32): 142-93, 3.35 ERA
Even without delving into the advanced statistics, you can see how both pitchers are more attractive than Sabathia and Verlander were. Both have been exceptionally durable, and Price did the majority of his damage in the AL East, where bandbox stadiums and stacked lineups rule the day. As for Greinke, his last three seasons suggest an ace who hit his stride at the age of 29.
These stories usually start here and end badly. For Sabathia's part, the big lefty may have trouble making the Yankees rotation in 2016. He occupies a spot only because of his contract. As for Verlander, the jury remains out after his return from injury, but he is coming off the worst seasons of his career. Beginning 2016 at the age of 33, he will earn $28 million each year through 2019.
Maybe Kershaw, who received his huge deal at 26, will deliver the full value (or more) for Los Angeles earning $30 million per season in his peak years. Otherwise, it's difficult to find a deal not having a negative impact on a club's roster or finances. Could Greinke and Price be the exceptions, the lions who roar into their late thirties? Perhaps, but the organizations signing them should be ready to win in the coming years. Once these stars hit 33, history shows a downturn is likely.
Statistics courtesy of Baseball Reference.
Follow Eric on Twitter @EricSchaalNY