MLB's Biggest All-Star Snubs This Season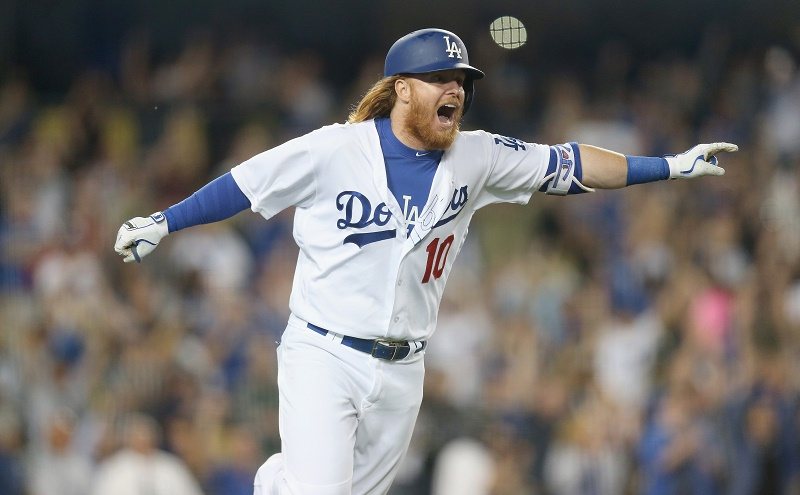 The MLB All-Star Game is right around the corner. With the starters and reserves announced, we turn to everybody's favorite talking point: All-Star snubs. Every single year, enough talented players have great seasons that someone deserving inevitably gets left out of the action. The fans get to vote on the starters. Then, a ton of caveats fill the rest of the roster — not most frustrating among them, the requirement that every team has an All-Star representative.
Of course, injuries, unavailable pitchers, and voting on the final roster spots could change what we know right now. It's possible that we'll add some deserving All-Star snubs later on. But for now, these seven players got absolutely hosed.
7. Andrelton Simmons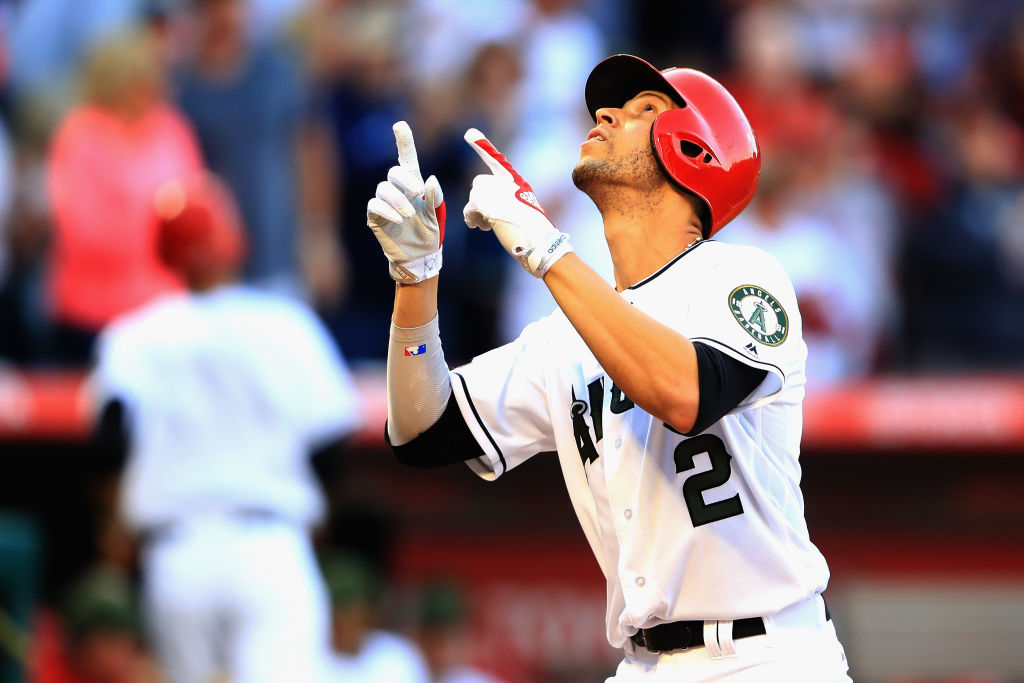 Andrelton Simmons' offensive numbers won't jump off the page, but we can key in on a few things. First, the Los Angeles Angels player remains the best defensive shortstop in the game today. It's a big reason why he's accumulated 24.9 WAR in five-plus seasons in the big leagues despite being a below-average hitter. But Simmons is also having his best season with the bat in 2017.
This year, he's posting a career-best .757 OPS with a career-high 13 stolen bases. Simmons has clubbed nine home runs (the most he has totaled in any season since 2013). This puts him on pace to come close to or beat his career high of 17. At midseason, Simmons has 2.3 WAR, which leads the team.
Mike Trout is currently the Angels' only All-Star representative. However, he's injured and won't participate. This necessitates a replacement from the Angels. So Simmons may end up making the roster after all.
6. J.T. Realmuto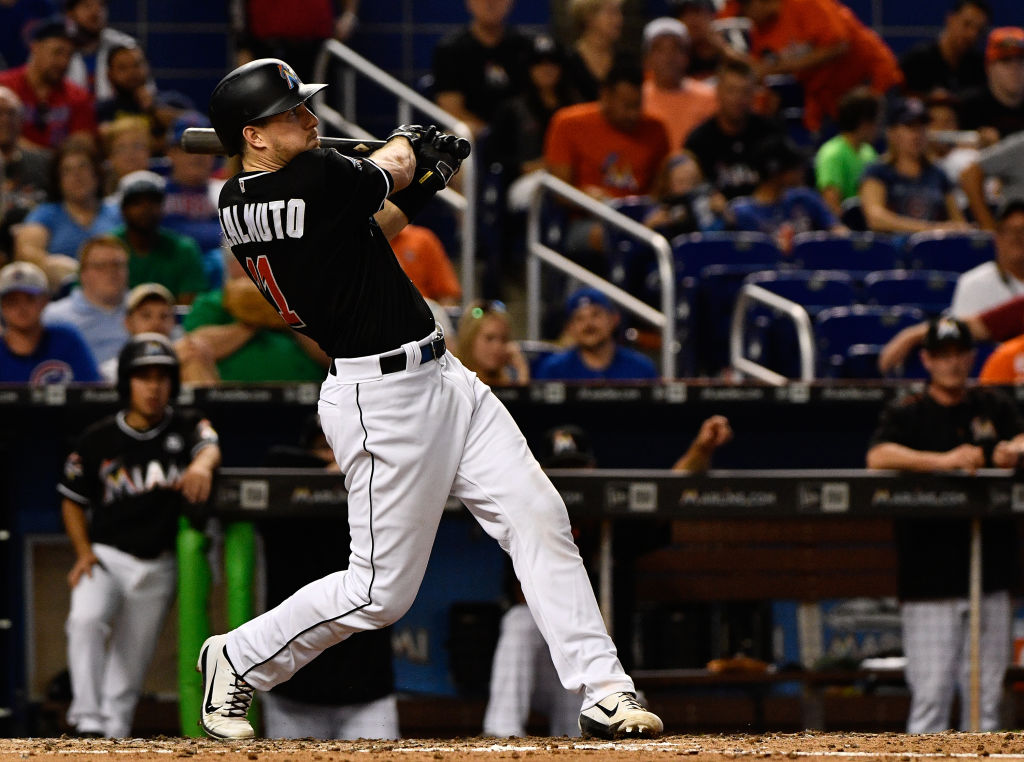 Let's face it: More fans know who Yadier Molina is than J.T. Realmuto. But the Miami Marlins catcher is having an excellent season. In 69 games, Realmuto is posting a slash line of .289/.348/.449 with 1.9 WAR. Molina has lower numbers in every category, and his defense is no longer top in the National League. He's posted just 1.0 WAR on the season.
The fact that the Marlins aren't any good likely played a role in Realmuto being overlooked, too. Miami already has Giancarlo Stanton and Marcell Ozuna in the game. Their first baseman Justin Bour is on the ballot with an opportunity to be voted in. Three or four All-Stars for the Marlins, when teams like the Chicago Cubs only get one? It would be a bad look for the league. But that doesn't make Realmuto's case as one of the biggest All-Star snubs any less meritorious.
5. Alex Wood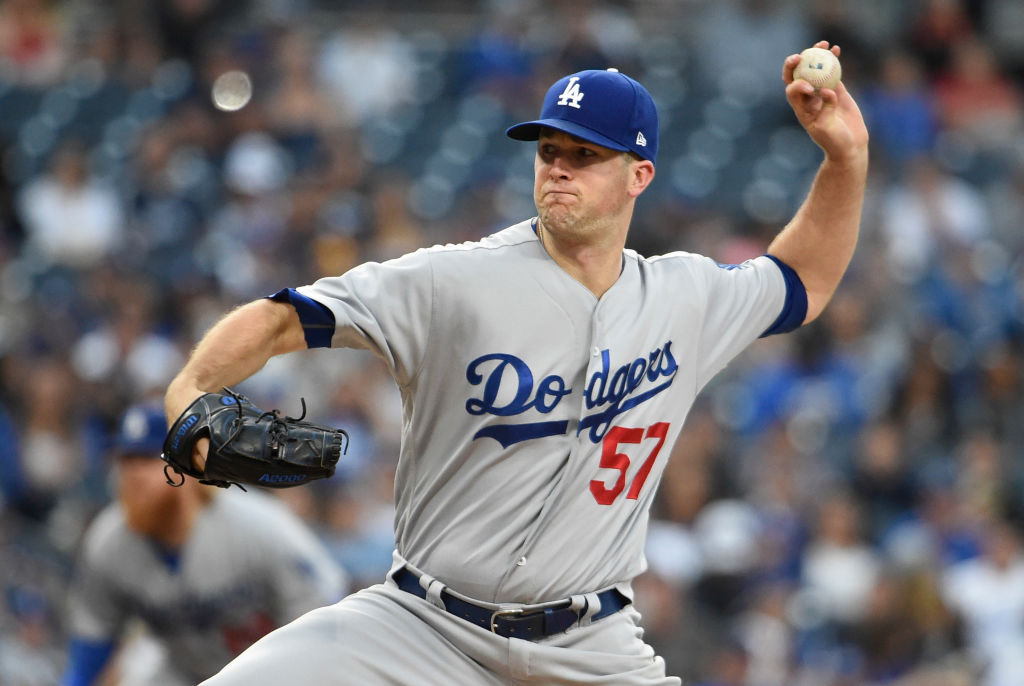 Los Angeles Dodgers left-hander Alex Wood probably suffers as a snub for many reasons. He's only started 12 games and pitched 73 1/3 innings (the latter doesn't even get him close to the top 30 in all of baseball). But Wood does have a 1.83 ERA with career-bests in K/9, BB/9, and H/9 this season. His ERA would be the best in baseball among starters if he'd pitched enough innings to qualify.
Another reason for this snub: the amount of Dodgers already on the roster, with Clayton Kershaw, Kenley Jansen, Corey Seager, and Cody Bellinger locked in with Justin Turner part of the final vote. But LA is the best team in the National League so you could excuse them for having a ton of All-Stars. Leaving Wood off in favor of Robbie Ray or Carlos Martinez — who are both having excellent seasons, even if most of their numbers are inferior to Wood — is unfortunate.
4. Anthony Rendon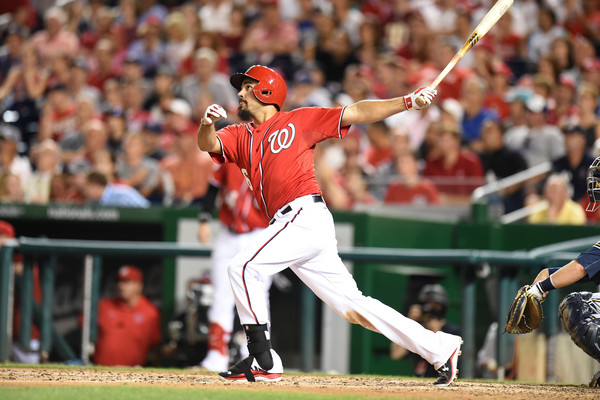 Because of the final vote for the National League roster, Washington Nationals third baseman Anthony Rendon may end up an All-Star for the first time in his career after all. Among qualified third basemen, Rendon is No. 1 in all of baseball with 3.4 WAR. He leads National League starter Nolan Arenado in nearly every measurable category, including home runs, batting average, on-base percentage, and slugging percentage.
It's impossible to account for why Rendon was left off the roster. Considering that fans voted in Arenado, we can't argue too much. But what about the bench? Jake Lamb, the Arizona Diamondbacks' fourth selected All-Star, is inferior by every slash line average and trails Rendon by a total of 1.2 WAR. Simply put: Rendon has a serious case to be peeved at being left off the roster.
3. Logan Morrison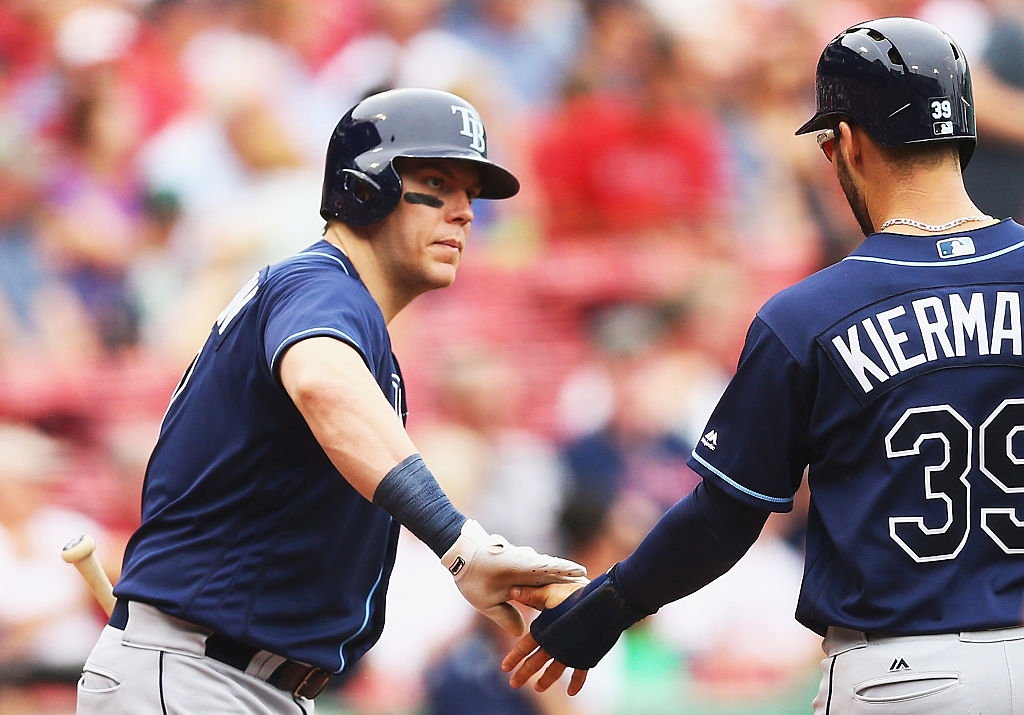 Among all American League first baseman, guess who is No. 1 in WAR, home runs, and RBI? That would be the Tampa Bay Rays' Logan Morrison. He is also involved in the voting for the final roster spot, but why did it even get this far? The fans are the ones at fault here, as well as the rule that every team should have an All-Star representative.
Fans voted in Justin Smoak of the Toronto Blue Jays as the starting first baseman, and he is quite deserving of an All-Star spot, too. Smoak has a .964 OPS with 22 home runs and 52 RBI this season. But the Oakland Athletics also need an All-Star, per the rules, and first baseman Yonder Alonso is the most deserving player on his team. It's possible that Morrison ends up on the team. However, it's a pretty big snub that he was left off in the first place.
2. Xander Bogaerts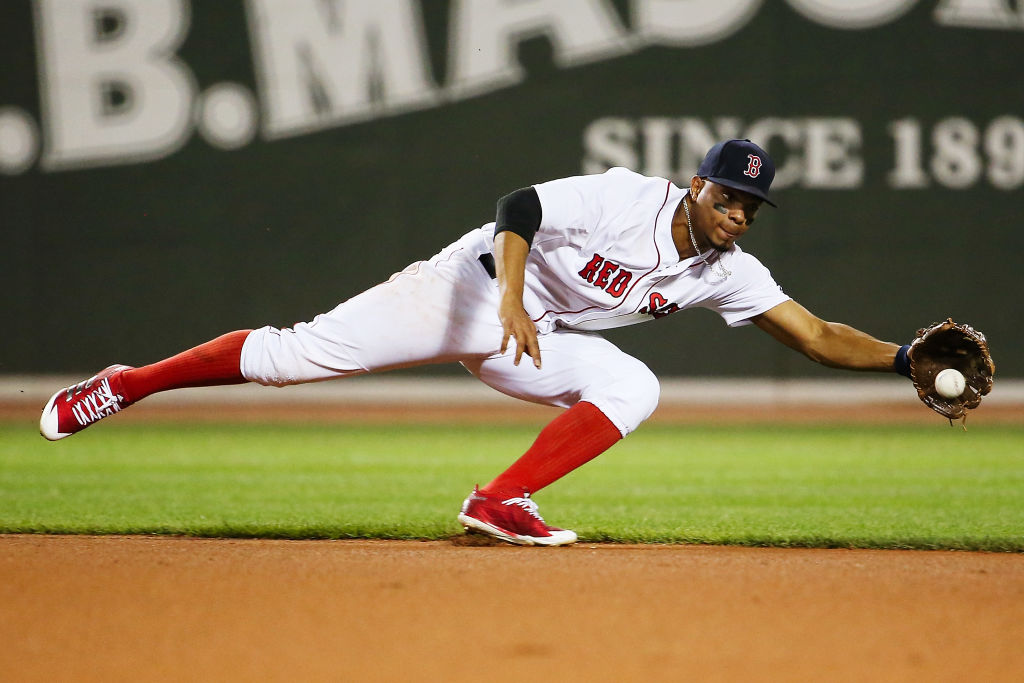 By most measures, the fans got it right when they selected Houston Astros shortstop Carlos Correa to start in the All-Star Game. But if you measured by WAR, the second-best shortstop in the American League is Xander Bogaerts of the Boston Red Sox. He only has five home runs and 39 RBI so far this season, which doesn't look impressive on the surface. But Bogaerts has a .314/.366/.455 slash line with 2.7 WAR, all of which come in ahead of All-Star reserve shortstop Francisco Lindor.
The fact that Lindor was taken ahead of Bogaerts is understandable, even if misguided. Lindor had a breakout season in 2016; he led the Cleveland Indians to the World Series. His overall numbers are down slightly — with the exception being home runs — but he's still having an excellent season overall. With three other Cleveland All-Stars on the team, it wouldn't have hurt anyone to take Bogaerts over Lindor.
1. Justin Turner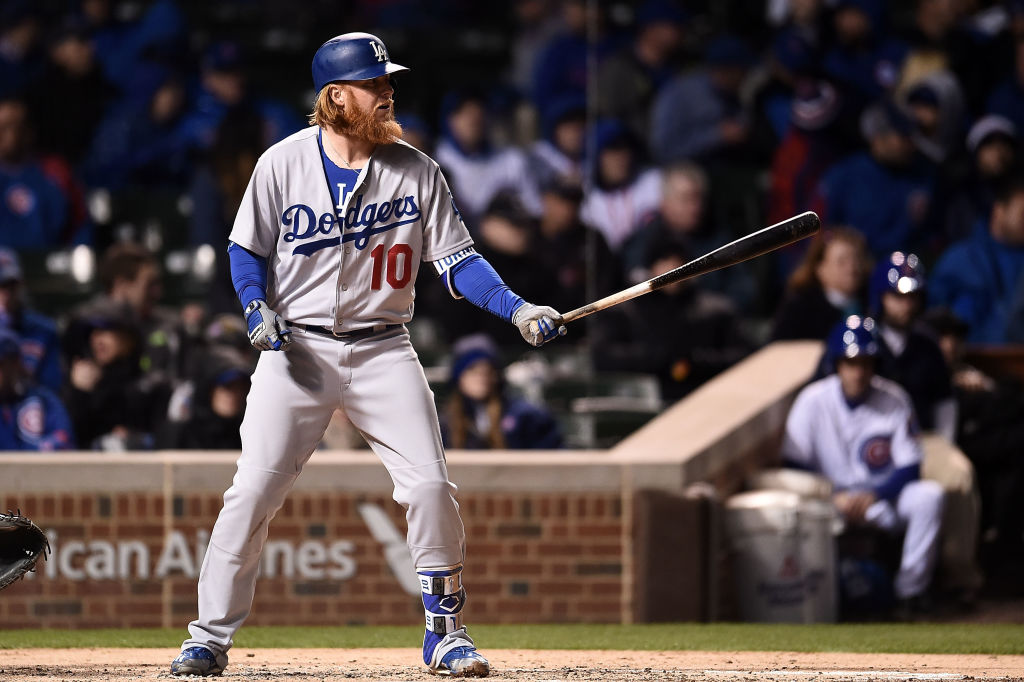 The biggest thing hurting Los Angeles Dodgers third baseman Justin Turner is the fact that he had a lengthy stay on the disabled list this season. Through the first 84 games of the season, the 32-year-old Turner has appeared in just 59 games. But he's also leading baseball with a .382 batting average and .472 OBP, posting an OPS of 1.029 and 3.6 WAR. The amount of games he's missed doesn't take away from what a monster he is at the plate for LA.
But again, quality third baseman pack the National League. Anthony Rendon, who is quite possibly the most deserving of the bunch, was left off the roster while reigning MVP Kris Bryant may stay home after the final votes are in, too. There's just no case to be made for players such as Jake Lamb or D.J. LeMahieu being more deserving than Turner — other than an argument about the number of All-Stars per team. But even then, how often does the player who leads the league in batting average and on-base percentage get left off the All-Star team?
Statistics courtesy of ESPN and Baseball-Reference.