MLB: 5 Biggest Bargain Free Agent Signings
The baseball season has afforded us a lot of interesting stories so far, including surprise teams, early-season MVP discussions, and players who have improved their stats by a large margin over the previous year. However, our discussions often focus on free agents from the previous offseason who signed large deals or aren't living up to their contracts.
So, here are five free agent signings from last offseason that prove to be major bargains in 2016 — ranked from the least to most value they've brought their respective teams.
5. Doug Fister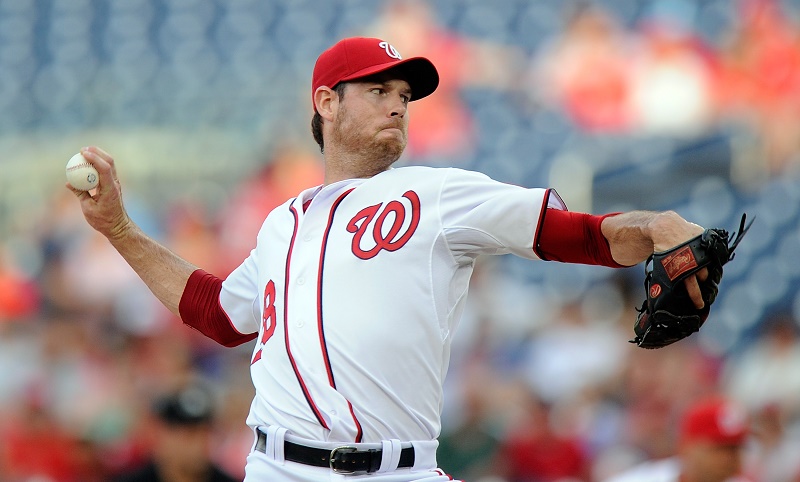 Always one of the more unsung pitchers in the game, Fister was extremely good for a stretch of several seasons. From 2011–14, he averaged 188 innings per year with a 3.11 ERA and 3.80 K/BB ratio. It culminated in the 2014 season, when Fister was 16-6 with a 2.41 ERA in 25 games started. But then came an injury-filled 2015 season, which was poorly timed for the pending free agent.
Fister threw just 103 innings last year, posting a 4.19 ERA for the Washington Nationals and heading into the offseason with plenty of questions but no contract. He ended up signing in late January with the Houston Astros, on a one-year, $7 million contract. At this point, it's looking like one of the biggest steals of the offseason.
The 32-year-old has been healthy and one of the more reliable starting pitchers in the Astros rotation, starting 18 games to this point with a 3.64 ERA. Some of his peripheral numbers aren't as nice, including a 4.77 FIP and just 5.6 K/9, which is why he falls to No. 5 on our list of the biggest bargain free agent signings.
4. Rajai Davis
The Cleveland Indians came into the season with a lot of questions about who would play well enough to be everyday outfielders, but Rajai Davis has been a big part of the answer to those questions. The 35-year-old speedy center fielder has never made a ton of money compared to others in his profession, and this season is no different.
Davis signed a free agent deal for one-year, $5.2 million with the Indians in the offseason. Currently, he's hitting .260/.322/.421, which doesn't look all that impressive on the surface. But he's swiped 24 bases already this year and has hit a career-high nine home runs in just 315 plate appearances.
Davis's biggest issues in the past involve been being able to stay on the field and getting on-base at a high enough percentage to justify playing every day. Those questions persist, but at the moment he's healthy and is performing well, so he makes our list of the biggest bargain free agent signings.
3. Dexter Fowler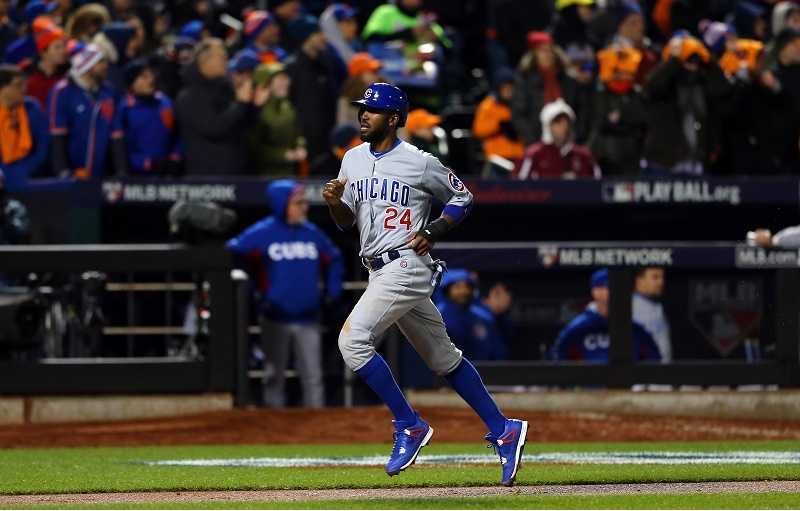 Dexter Fowler went into the offseason looking for a long, multi-year, multimillion dollar contract. He made it all the way into Spring Training unsigned. Rumors circulated that he was about to make a three-year deal with the Baltimore Orioles. After thinking it over, he decided there was a better situation for him out there.
The 30-year-old surprised everyone and returned to the Chicago Cubs on a one-year, $13 million contract with a mutual option for 2016 (the $13 million includes a $5 million buyout for 2016). This will allow him to be a free agent, should he choose, and take his chances on earning a big contract once again.
Fowler has been fantastic in his return to Chicago, hitting .290/.398/.483 and being voted into the All-Star Game as a starter by the fans. Unfortunately, he was unable to play due to a hamstring injury that he's currently rehabbing at Triple-A, but he should be back with the Cubs and pushing toward a NL Central division title within the next few days.
2. Daniel Murphy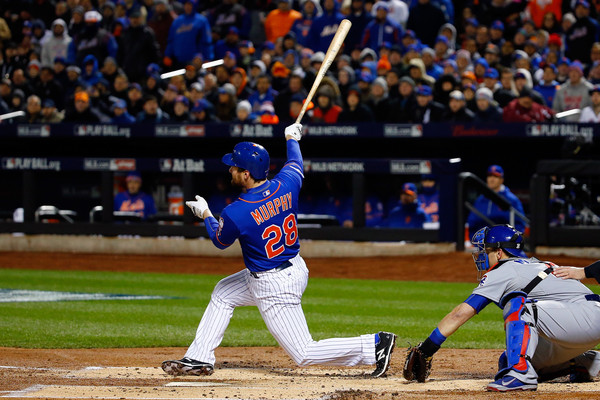 Daniel Murphy is best known for his home run tear for the New York Mets in the 2015 playoffs, hitting seven of them in his first nine playoff games after hitting a career-high 14 for the entire regular season. Most thought the home-run binge to be a bit of a fluke, and he ended up signing with the rival Washington Nationals on a three-year, $37.5 million deal that will pay him just $8 million in 2016.
Halfway through the season, Murphy has a new career-high with 18 home runs. He's leading all of baseball in hits with 120, doubles with 27, and batting average at .353. In short, Murphy is having a season unlike any other at the age of 31.
Regression is still possible, and even seems somewhat likely when you look at his career slash line of .294/.337/.441 and realize that it looks nothing like the numbers he's putting up this season. But the production Murphy is giving Washington at this point in the season makes him one of the biggest bargain free agent signings of the offseason.
1. Ian Desmond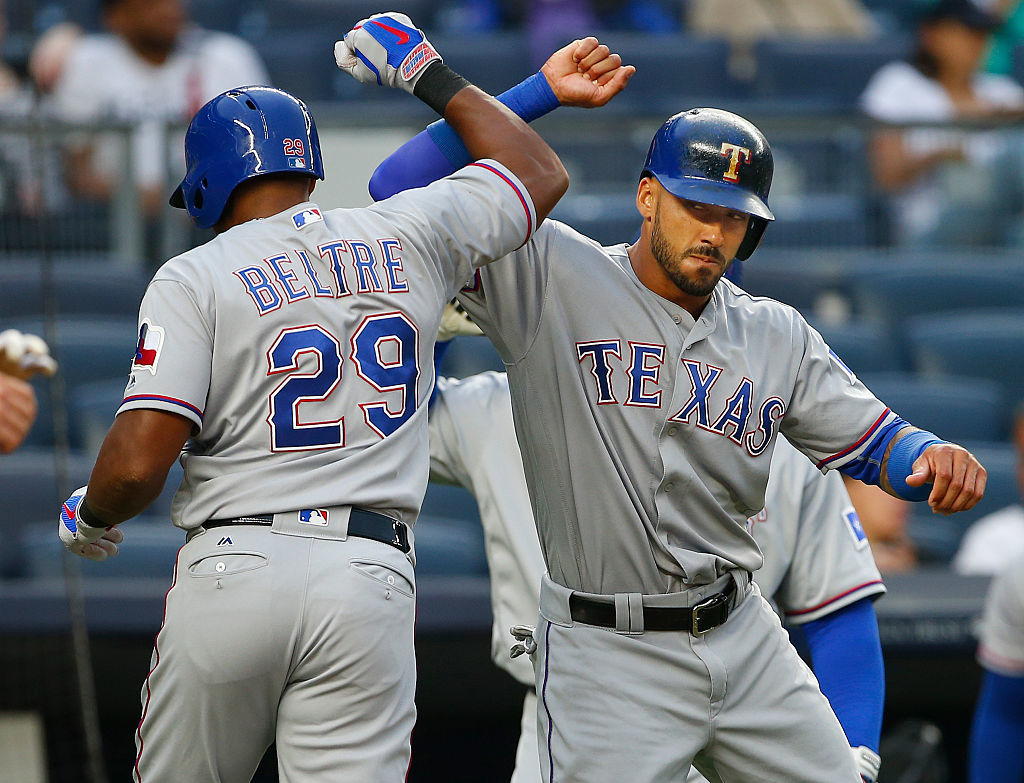 Ian Desmond had an awful 2015 season for the Nationals, hitting .233/.290/.384 with 19 home runs and 27 fielding errors at shortstop — all in a contract season. Even worse was that draft pick compensation was attached for any team that wanted to sign him, making it hard for him to get any real offers.
Desmond eventually signed at the end of February with the Texas Rangers, getting a one-year, $8 million contract. Texas moved him to center field, and he's been strong in the field and strong at the plate — hitting .315/.369/.523 and being selected to the American League All-Star team.
You could argue that, for the same amount of money and given the production, Murphy has been a bigger bargain than Desmond. But the fact that Texas only had to commit one season to a player who was a very high-risk signing, while the Nats are on the hook for $29.5 million for Murphy after this season, Desmond is the biggest bargain signing in Major League Baseball.
Follow Ryan on Twitter @RyanDavisBP
Statistics courtesy of ESPN.com and Baseball-Reference.com.