MLB
This Is Where MLB's Biggest Free Agents Are Going to Play Next Season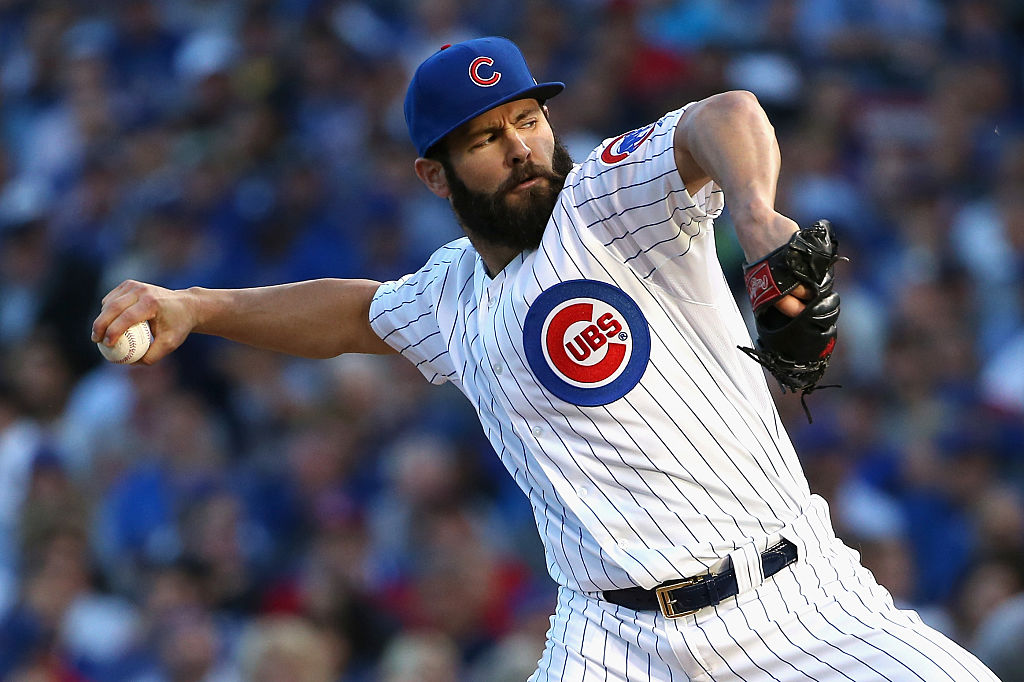 Free agency is upon us in Major League Baseball, and this is going to be an interesting offseason for a number of reasons. Big spenders, such as the Chicago Cubs, Los Angeles Dodgers, and Texas Rangers are looking to make a splash. Jake Arrieta, Yu Darvish, J.D. Martinez, and Japanese starter Shohei Otani will get new contracts before it's all said and done. We took a look at the 26 best free agents in Major League Baseball and where we believe they'll end up playing in 2018.
26. Pat Neshek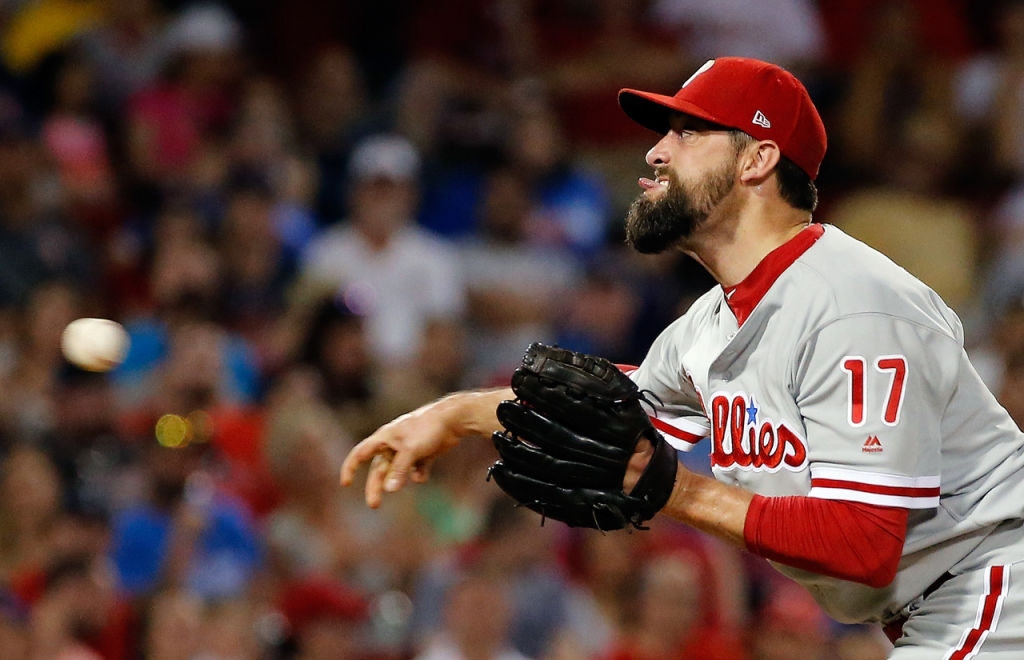 Quietly, the 37-year-old submarining right-hander Pat Neshek has been one of the best relievers in baseball over the last several years. Since 2014, Neshek has posted a 2.45 ERA in 231 1/3 innings, allowing just 6.8 H/9 and 1.5 BB/9 for a 0.916 WHIP. If the job of relievers is to get outs and keep people off the bases, Neshek did it well. The big surprise? Despite being so good, Neshek has pitched for four teams in those four years and made $19.5 million. Compared to what other relievers get, that's a crime.
Prediction: Chicago Cubs
25. Todd Frazier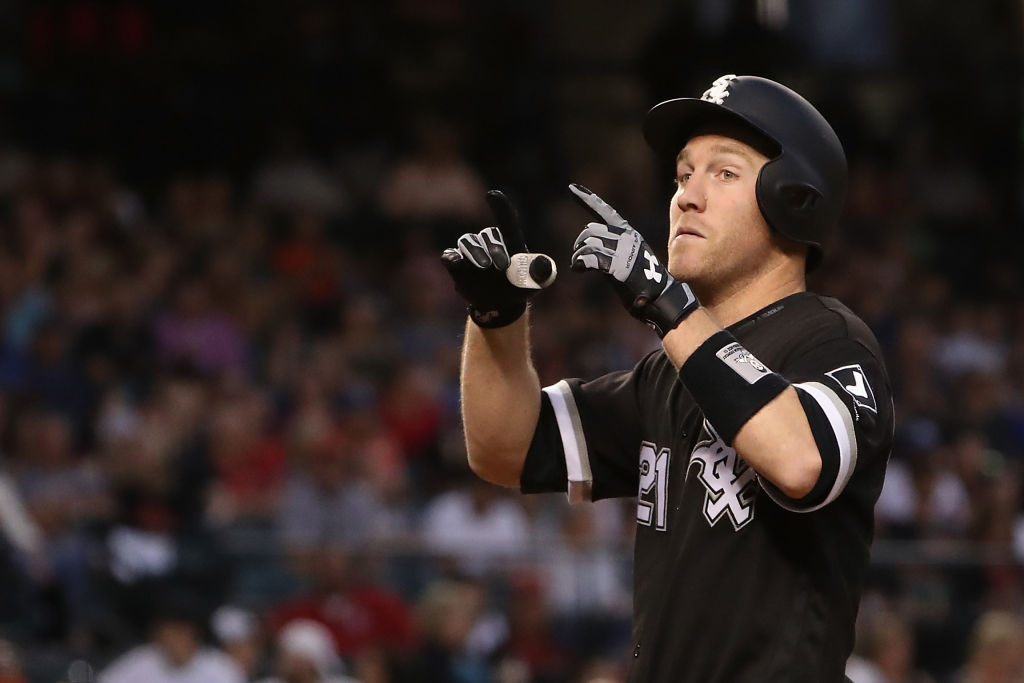 The New York Yankees acquired third baseman Todd Frazier in the middle of the 2017 season, and all things considered they were probably happy with what they got from the 31-year-old. Frazier hit 11 home runs with a .788 OPS in 241 plate appearances, playing excellent defense at the hot corner. Despite lots of strikeouts, Frazier has been good for power (131 home runs the last four seasons) and has provided above average value (16.1 WAR over four years). He'll probably be one of the best bargain signings of the offseason.
Prediction: New York Yankees
24. Alex Avila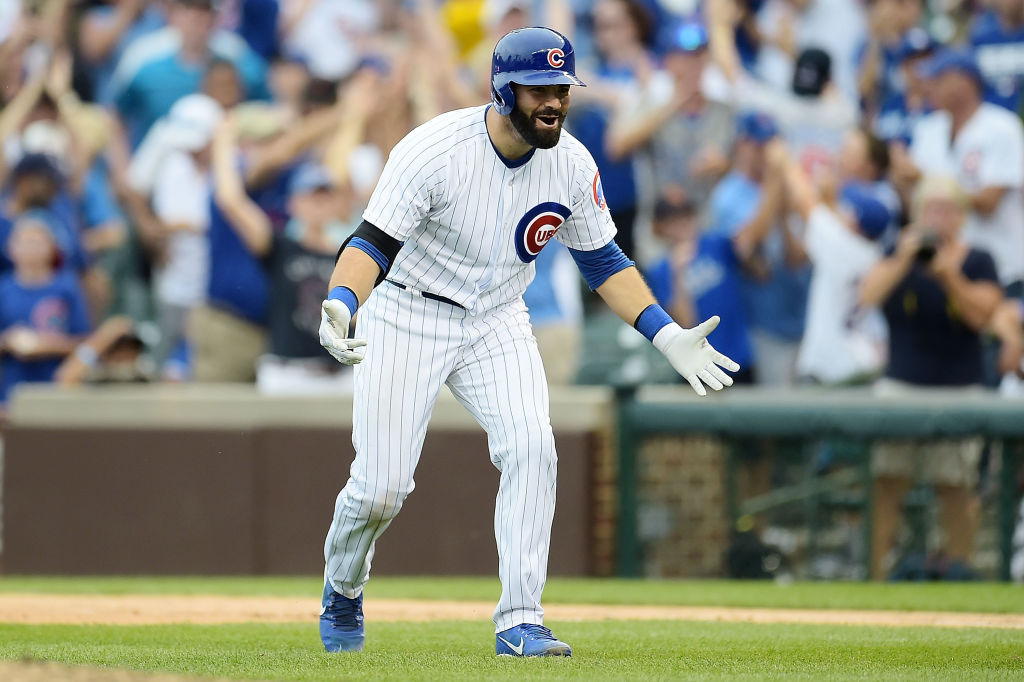 30-year-old catcher Alex Avila had his best season since 2011, splitting time between the Detroit Tigers and Chicago Cubs in 2017. He totaled 2.7 WAR with a .834 OPS and 14 home runs in 376 plate appearances, although a lot of that production came earlier in the season. Over the last four seasons, his numbers aren't so great. Avila posted a .727 OPS from 2014-2017, and he appeared in just 124 games combined in 2015 and 2016. He's likely to be looking for a starting gig somewhere, but it's not going to be for big money or a contender.
Prediction: Detroit Tigers
23. Yonder Alonso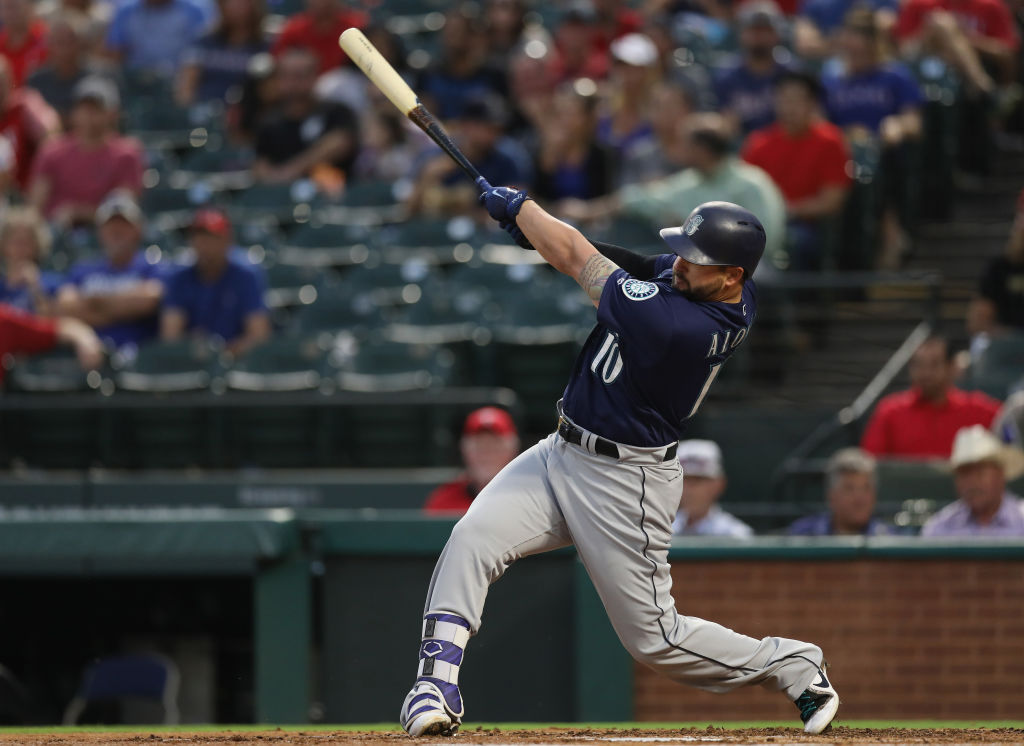 First baseman Yonder Alonso finally broke out at the age of 30, showing off the power that many had thought he had hiding in his bat. Prior to 2017, Alonso's career-best in home runs was the nine he clubbed in 2012. Playing for the Oakland A's and Seattle Mariners, Alonso broke out with 28 homers and a .866 OPS in 521 plate appearances this season, posting 1.9 WAR. Considering the Mariners' need at first base, their wish to contend in 2018, and the question marks surrounding Dan Vogelbach, it makes sense that he would return to Seattle.
Prediction: Seattle Mariners
22. Mike Minor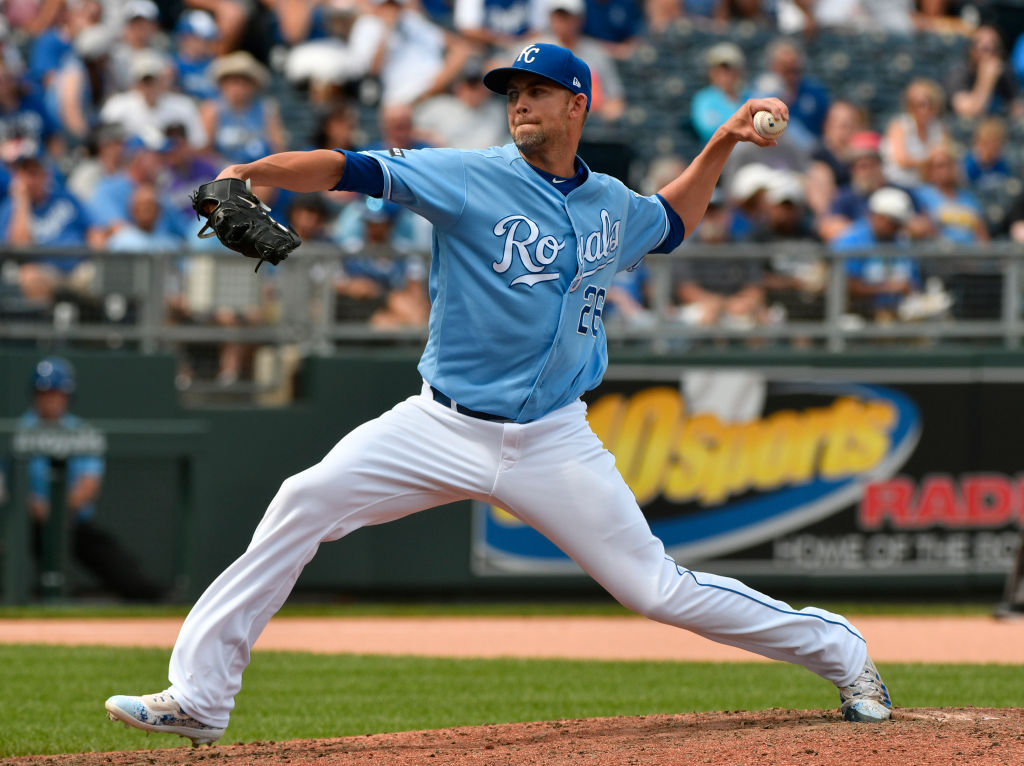 Way back when, left-handed pitcher Mike Minor was a starter for the Atlanta Braves. In 2013, he had an excellent season, posting a 3.21 ERA in 32 starts and 204 1/3 innings pitched. But then shoulder surgery cost him two seasons, and he wouldn't make it back to the mound in the big leagues until he arrived as a reliever with the Kansas City Royals in 2017. Minor had an excellent season, making 65 appearances and throwing 77 2/3 innings with a 2.55 ERA and six saves. He's likely to get more money as a reliever on the market this winter, considering the need for quality late-inning pitchers.
Prediction: Kansas City Royals
21. Eduardo Nunez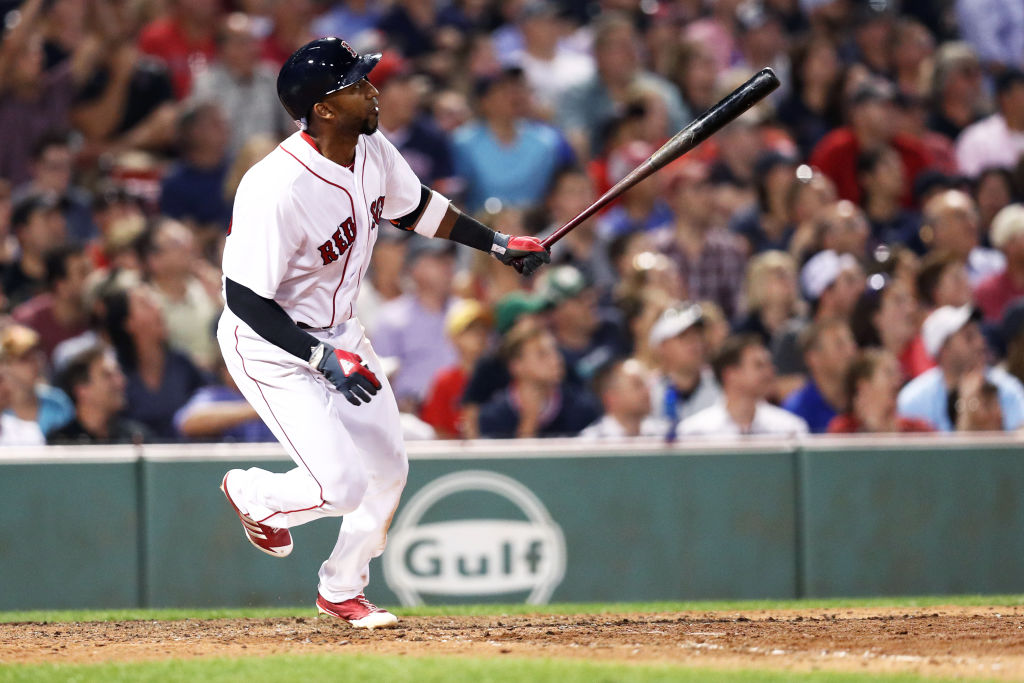 Infielder Eduardo Nunez performed well for the Boston Red Sox after being acquired from the San Francisco Giants this season, posting a .892 OPS over 173 plate appearances. While it's entirely possible that he could return to Boston on a new deal, the Red Sox have young stud Rafael Devers at third base, Dustin Pedroia entrenched at second base when healthy, and Xander Bogaerts at shortstop. We won't rule it out, but it seems like the 30-year-old Nunez would be better off finding a new spot for everyday playing time.
Prediction: Los Angeles Angels
20. Zack Cozart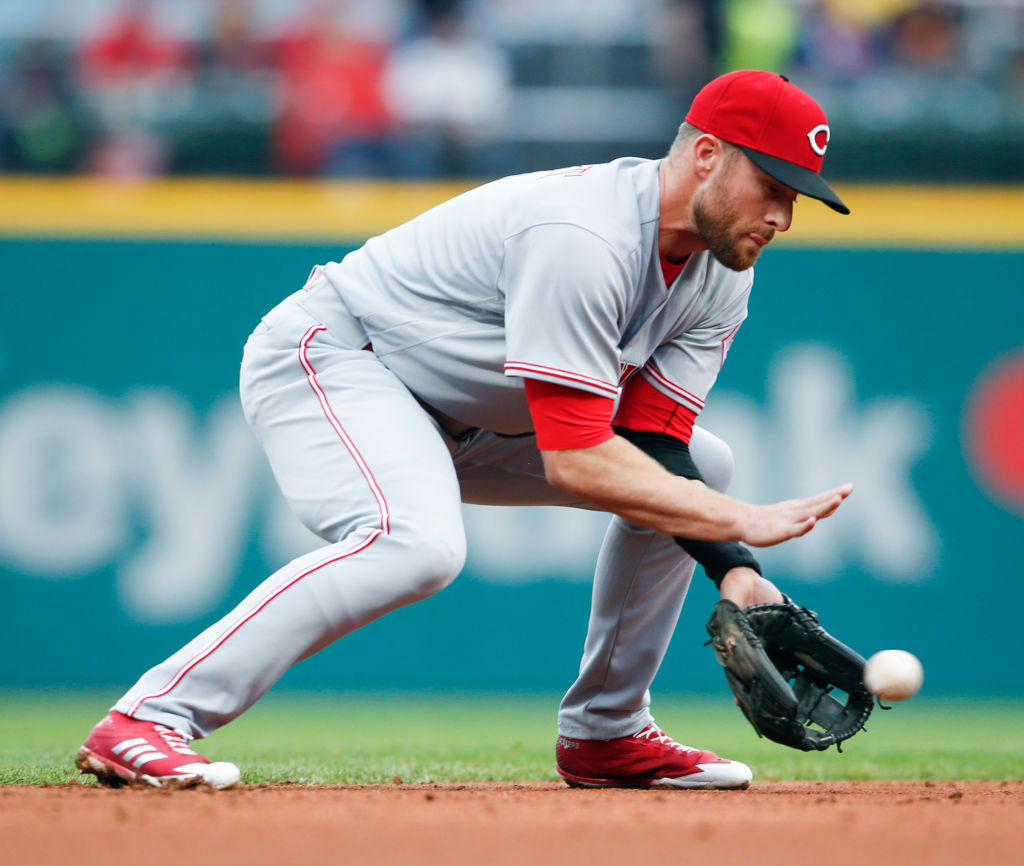 The Cincinnati Reds opted not to extend the $17.4 million qualifying offer to 32-year-old shortstop Zack Cozart, for fear that they'd end up having to pay him that money in 2018. So there is some motivation for the Reds to figure out a deal to keep one of their most valuable players, even if it's simply because losing him won't provide them any draft pick compensation. Cozart isn't likely to get anywhere near $17.4 million on the market, but another team with title aspirations in need of a shortstop could outbid the Reds.
Prediction: Arizona Diamondbacks
19. Jonathan Lucroy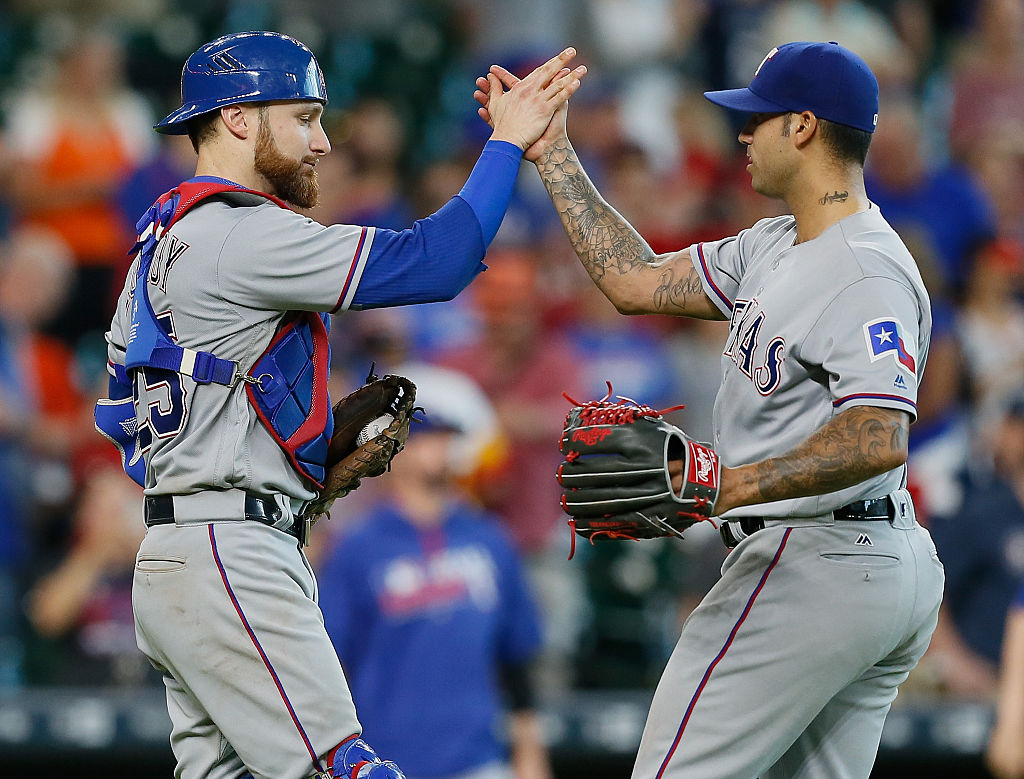 Colorado Rockies catcher Jonathan Lucroy has seen his stock fall a bit over the last year-plus, from when he was a hot target at the 2016 trade deadline and hitting 24 home runs with a .855 OPS and 3.9 WAR. Lucroy smashed only six home runs in 2017 – one of the most offensive seasons of all time, no less – in 481 plate appearances with 0.6 WAR, and that's not good. But despite all that, as well as being 31, he's good at framing and he did give the Rockies a .429 OBP during his short stint in Colorado this season.
Prediction: Colorado Rockies
18. Tyler Chatwood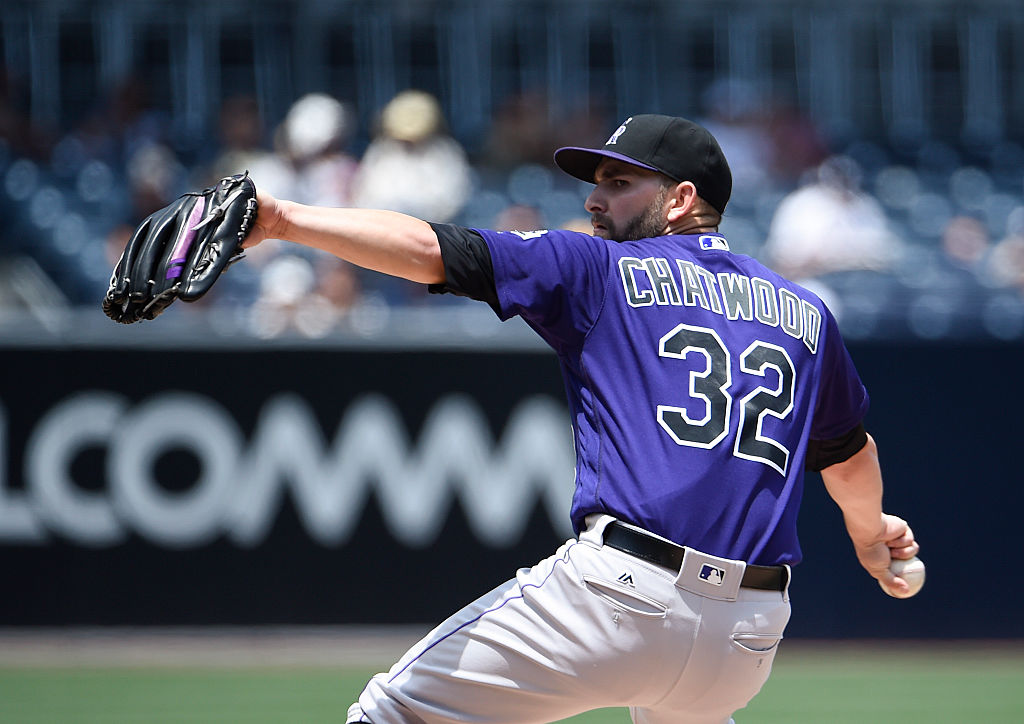 It's hard to gauge where the market will be for Colorado Rockies starter Tyler Chatwood. He has the talent and the pedigree, but the results haven't been there and injuries have taken a toll. The fact that Chatwood is only going to be 28 in 2018 helps quite a bit, and his 4.69 ERA in 147 2/3 innings this season isn't quite as bad when you remember he pitched his home games at Coors Field. In 77 1/3 innings on the road, Chatwood had a 3.49 ERA. He gets a ton of ground balls, but needs to throw strikes to be successful.
Prediction: Milwaukee Brewers
17. Logan Morrison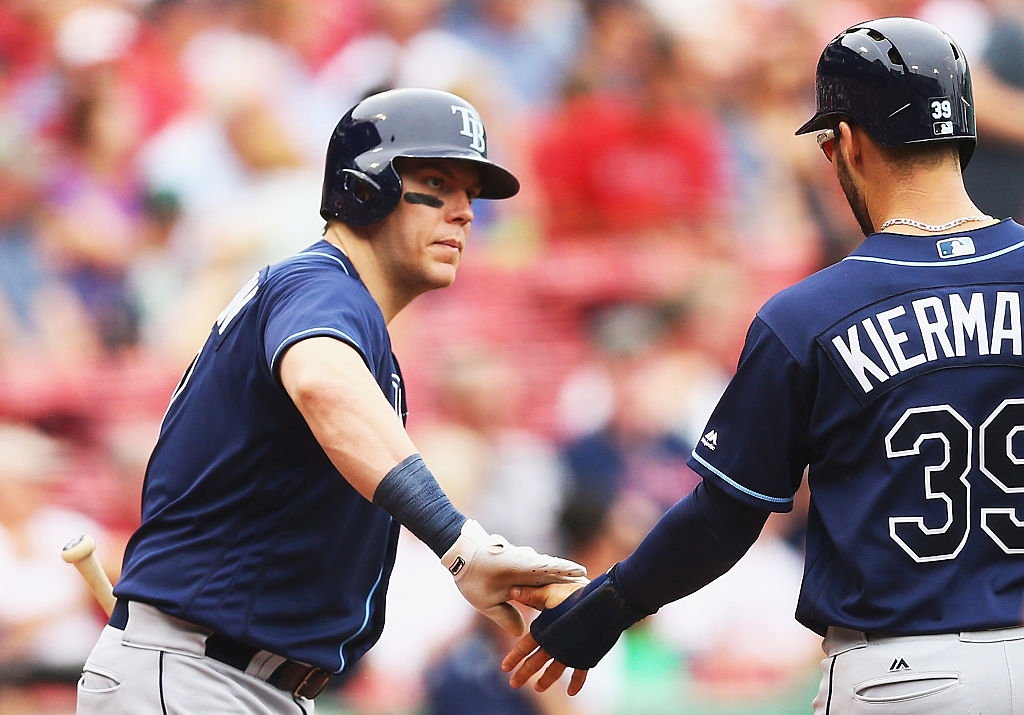 It's hard to peg Logan Morrison's value, or what team he may fit with. The first baseman played for $2.5 million in 2017 as a member of the Tampa Bay Rays, breaking out with 38 homers and 3.6 WAR in 149 games played. The Rays did not extend the QO to Morrison, who won't get anywhere near $17.4 million for one season on the open market. It seems unlikely that he'd return with Tampa, leaving the question open as to who needs a first baseman that will come cheaper than Eric Hosmer.
Prediction: St. Louis Cardinals
16. Brandon Morrow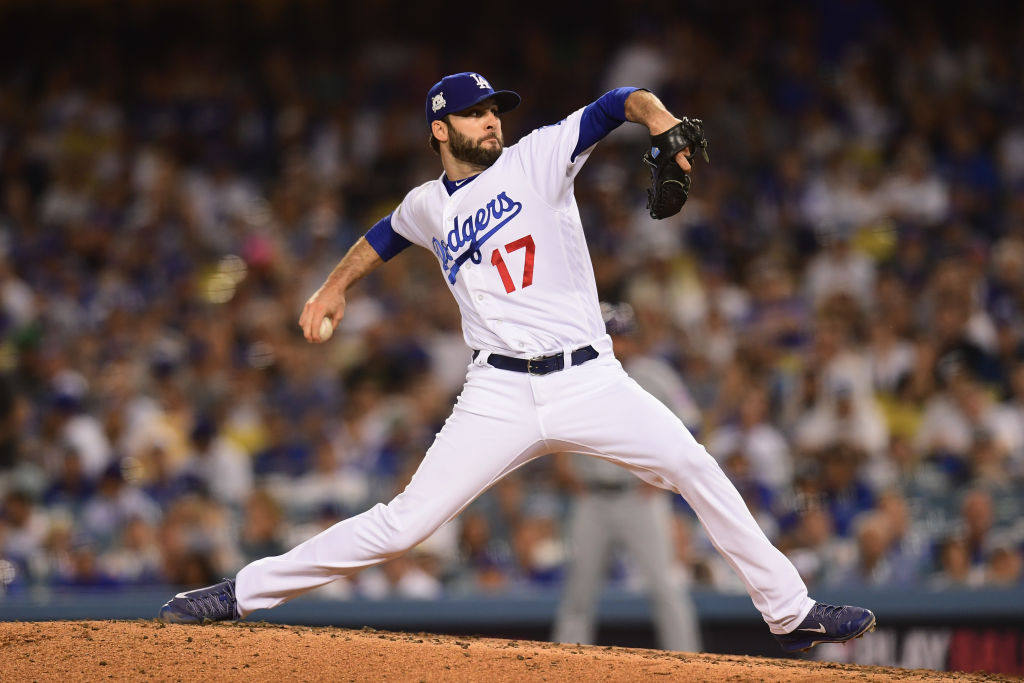 You may recall that Brandon Morrow was once a very good – albeit, injury-prone – starting pitcher. His 4.72 ERA in 30 starts back in 2011 was a bit ugly, but Morrow also led the American League with 10.2 K/9. In 21 starts the following year, he had a 2.96 ERA. But from 2013-2016, Morrow was only healthy enough to make 46 appearances in the majors. Exclusively as a reliever for the Los Angeles Dodgers in 2017, Morrow was healthy and made 45 appearances. He tossed 43 2/3 innings with a 2.06 ERA, 10.6 K/9, and just 1.9 BB/9. Morrow didn't allow a single home run.
Prediction: St. Louis Cardinals
15. Anthony Swarzak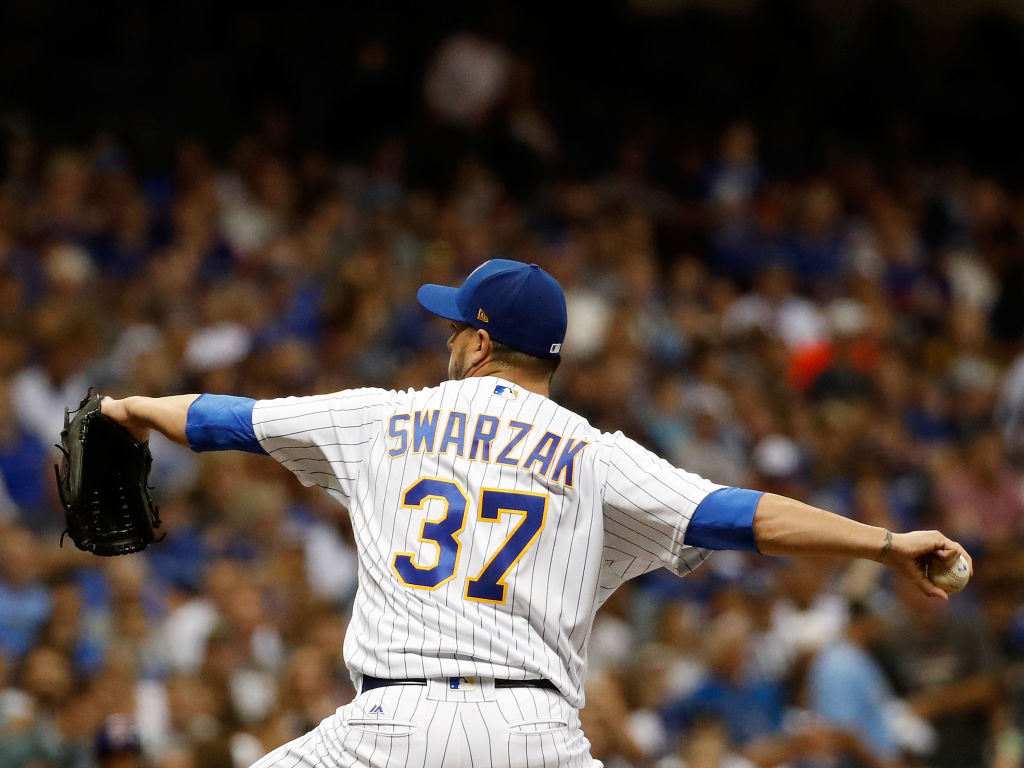 Right-handed reliever Anthony Swarzak had a breakout year at the age of 31, starting the 2017 season with the Chicago White Sox and finishing up with the Milwaukee Brewers. Swarzak had a 2.33 ERA in 77 1/3 innings, striking out 10.6 batters per nine innings and walking 2.6. This is coming off the previous three seasons, when he had a 4.70 ERA in 130 1/3 innings and 6.3 K/9. Swarzak has expressed interest in remaining with the Brewers, and keeping him around would be within their best interest.
Prediction: Milwaukee Brewers
14. Carlos Santana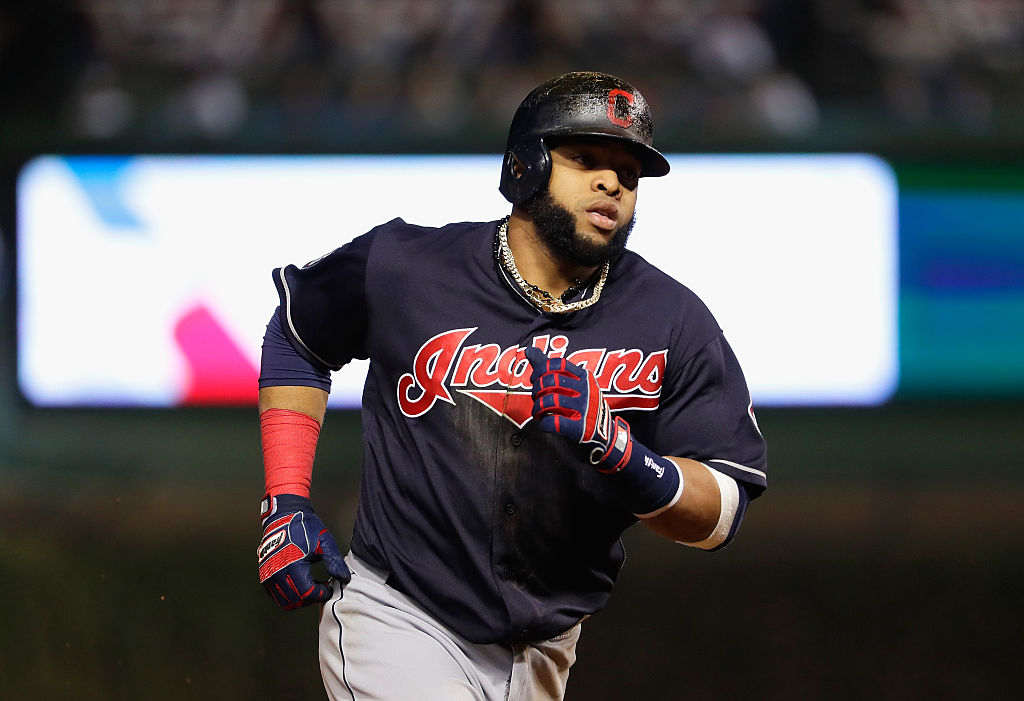 Cleveland Indians first baseman Carlos Santana has a reputation as one of the most patient hitters in the game, and in 2016 he added a career-best 34 home runs to that rep. Although Santana, now 31, took a step back in the power category in 2017, he's still an excellent hitter that provides value at the plate and average to above-average defense at first base. Santana should age well at the plate, if not in the field, and would be best suited for an American League team.
Prediction: Boston Red Sox
13. Jay Bruce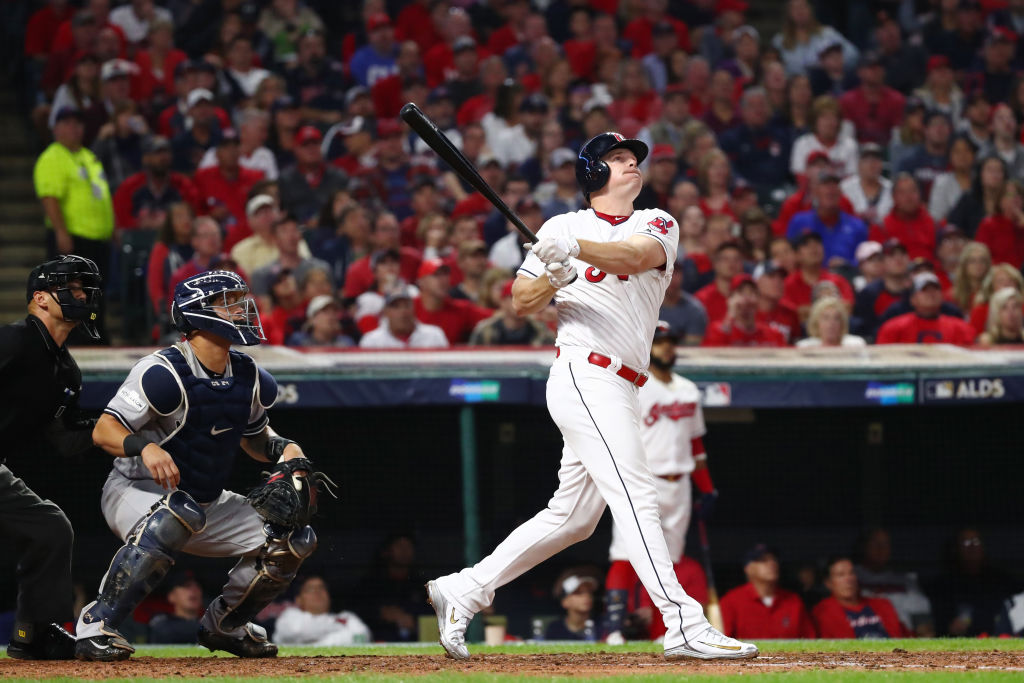 Cleveland Indians outfielder Jay Bruce had an outstanding season, posting 2.9 WAR, 36 home runs, and a .832 OPS between the Indians and New York Mets. Now 30 years old, Bruce is a corner outfielder on his best days and a DH on his worst, making him a prime target for an American League team. The Indians shouldn't have any qualms about spending money, and if they let Santana go they'll need to re-sign Bruce at the very least.
Prediction: Cleveland Indians
12. Addison Reed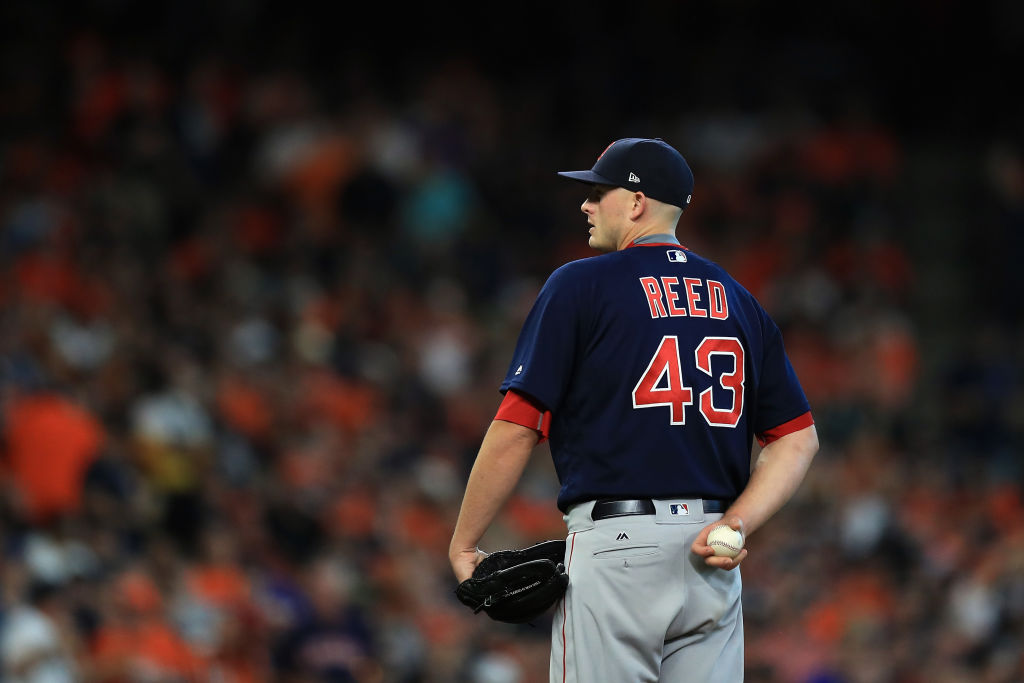 Quietly, Addison Reed is one of the most deserving relief pitchers on the market. If you throw saves out of the equation, his numbers stack up favorably with ever other reliever that's available. In 76 innings in 2017, Reed had a 2.84 ERA with 9.0 K/9 and 1.8 BB/9. He even went 19-for-21 in save situations, which is very good. Traditionally, Reed has been a setup man and has had spotty performances in the past. But he's 29, has been very good the last two seasons, and will sign for way less money than Greg Holland or Wade Davis.
Prediction: Chicago Cubs
11. Lance Lynn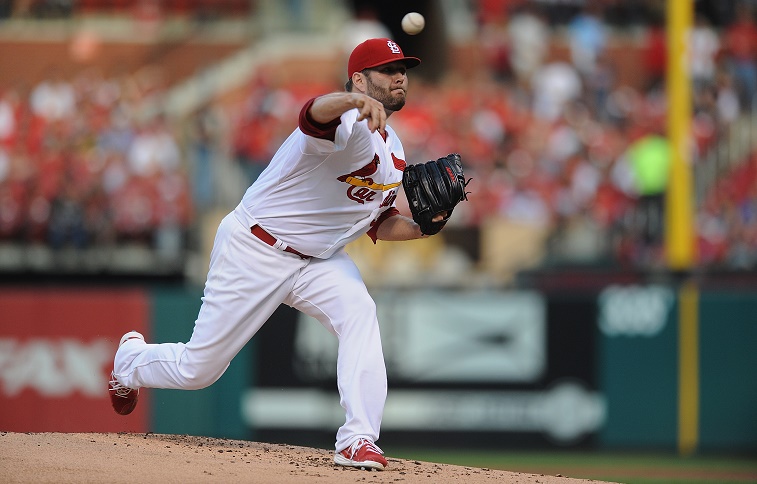 Lance Lynn was quietly one of the better pitchers in the game prior to having Tommy John surgery and missing the entire 2016 season. From 2014-2015, Lynn posted a 2.87 ERA in 379 innings and started 64 games. He wasn't necessarily bad in 2017, throwing 186 1/3 innings with a 3.43 ERA. But many of his peripheral stats (a 4.82 FIP, for one) suggested that his his ERA outperformed his actual performance. The fact that he's 31 and has had major elbow surgery will hurt his free agent status a bit.
Prediction: St. Louis Cardinals
10. Alex Cobb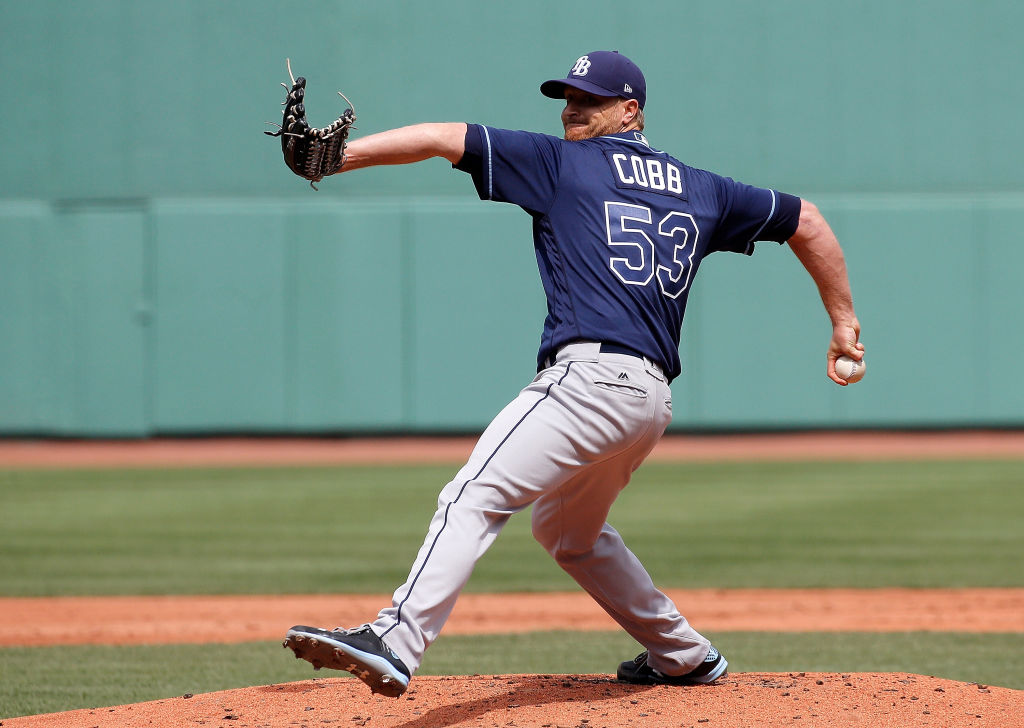 Alex Cobb is in a similar spot as Lynn. He's 30 years old and returned in 2017 after missing almost all of the previous two seasons following Tommy John surgery. Cobb was a borderline ace before the injury, with a 2.82 ERA in 49 starts spanning two seasons. He had to reinvent himself a bit in 2017, throwing more curveballs and seeing the usage on his splitter trend downwards. Cobb has spent his entire career with the Tampa Bay Rays, but it seems unlikely that he'd return there given the Rays' historical lack of spending.
Prediction: Chicago Cubs
9. Greg Holland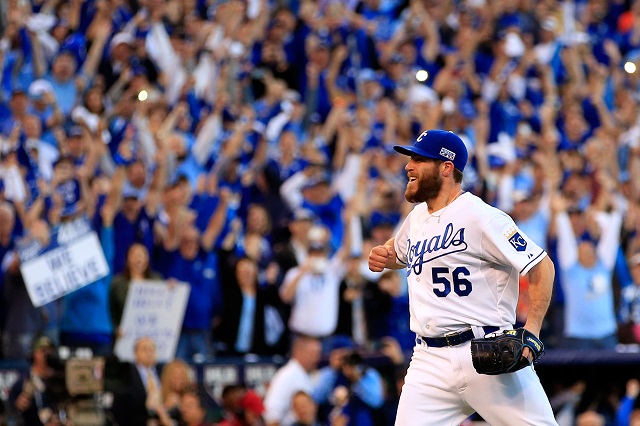 Colorado Rockies closer Greg Holland had a great start to 2017. He missed the entire 2016 season after – you guessed it – Tommy John surgery. Prior to that, Holland had been a shutdown closer for the Kansas City Royals, posting a 2.15 ERA over 301 innings from 2011-2015. And on Aug. 5 of this season, he had thrown 40 1/3 innings with a 1.56 ERA and 34 saves in 35 chances. Over his final 17 innings, Holland allowed 16 earned runs and blew three of his 10 save chances, finishing the year 41-for-45 with a 3.61 ERA.
Prediction: New York Mets
8. Lorenzo Cain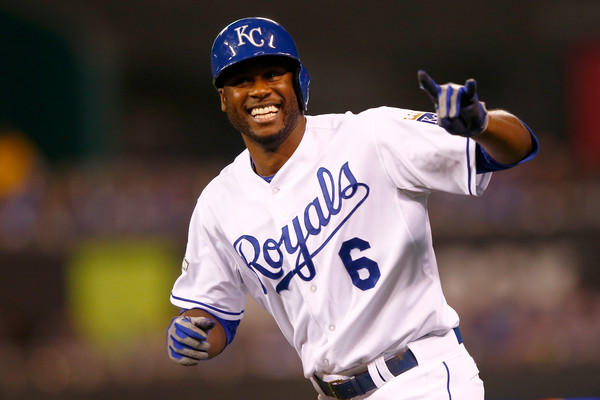 One of the most unheralded outfielders in the game is Lorenzo Cain, formerly of the Kansas City Royals. Over the last four seasons, Cain has averaged 5.1 WAR per year with a .789 OPS and an even .300 batting average. Cain gets on base, hits for moderate power, steals bases, and plays outstanding defense. He'll be 32 in 2018, which means the team that signs him likely won't get too many years of the same level of production. But Cain is going to make plenty of money.
Prediction: Los Angeles Dodgers
7. Mike Moustakas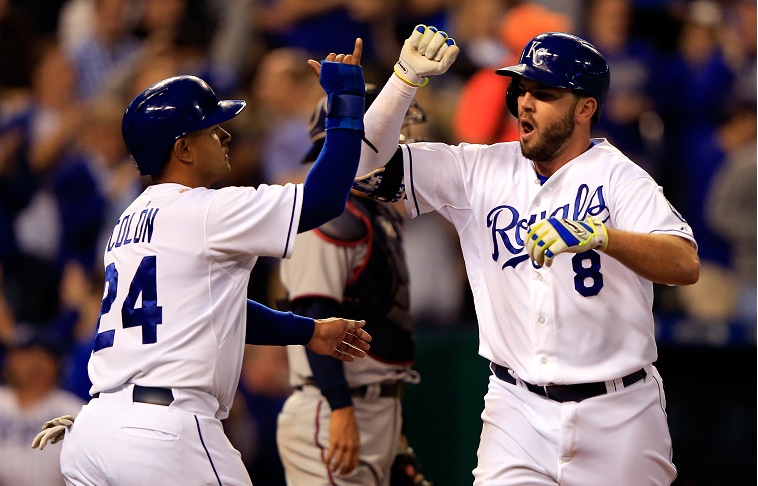 There are a lot of Royals and former Royals on this list, and third baseman Mike Moustakas is one of them. Moustakas bounced back from missing a large portion of the 2016 season quite nicely, hitting a career-best 38 home runs with a .835 OPS in 148 games played this season. A powerful left-handed batter and still only 29 years old, Moustakas is sure to draw interest from anyone looking for a reasonably good third baseman that can drive the ball out of the ballpark.
Prediction: Atlanta Braves
6. Wade Davis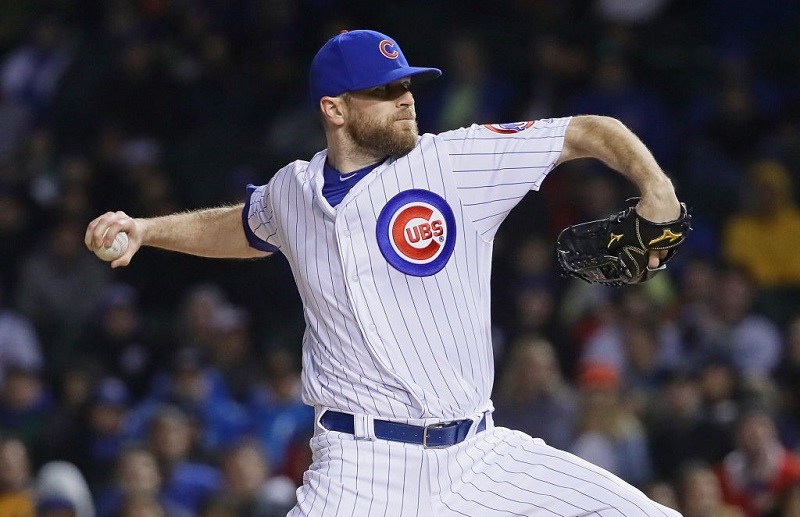 Hey, it's another former Royal. Wade Davis was traded from Kansas City to the Chicago Cubs last offseason, and he performed admirably in the Windy City. Davis had a 2.30 ERA in 58 2/3 innings for the Cubs, saving 32-of-33 games. Over the last four years, the soon-to-be 32-year-old has a 1.45 ERA in 241 1/3 innings pitched. Davis is as close to automatic as closers get, although there is some concern with the rising walk counts late in the season. There are going to be plenty of teams interested, as Davis is undoubtedly the most accomplished reliever available.
Prediction: Washington Nationals
5. Eric Hosmer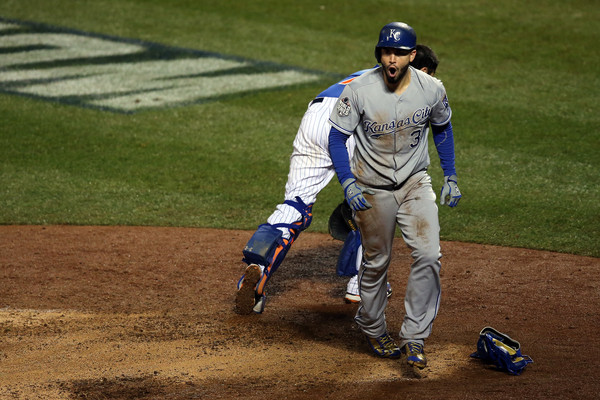 Oh look, another Royals player. Eric Hosmer had an outstanding breakout season at exactly the right time, posting career-bests with a .882 OPS, 25 home runs, 66 walks, .318 batting average, and 4.0 WAR. Hosmer has age on his side, as he'll just be 28 years old in 2018 and is an excellent defensive first baseman. There will be a handful of teams in the running to sign him, but with Moustakas and Cain likely to leave Kansas City and sign elsewhere, the Royals will be hard-pressed to make sure they retain one of their big three free agents.
Prediction: Kansas City Royals
4. Jake Arrieta
Chicago Cubs right-handed starter and former Cy Young winner Jake Arrieta had an ugly first half of the 2017 season, seeing his fastball velocity drop and the amount of fly balls – and home runs – he allowed hit a sharp spike. But Arrieta figured it out, posting an excellent second half. In fact, from late May until the end of the season he had a 2.84 ERA in 123 2/3 innings over 22 starts. In total, the soon-to-be 32-year-old has a 2.67 ERA over 751 1/3 innings since the start of the 2014 season with the Cubs.
Prediction: Houston Astros
3. J.D. Martinez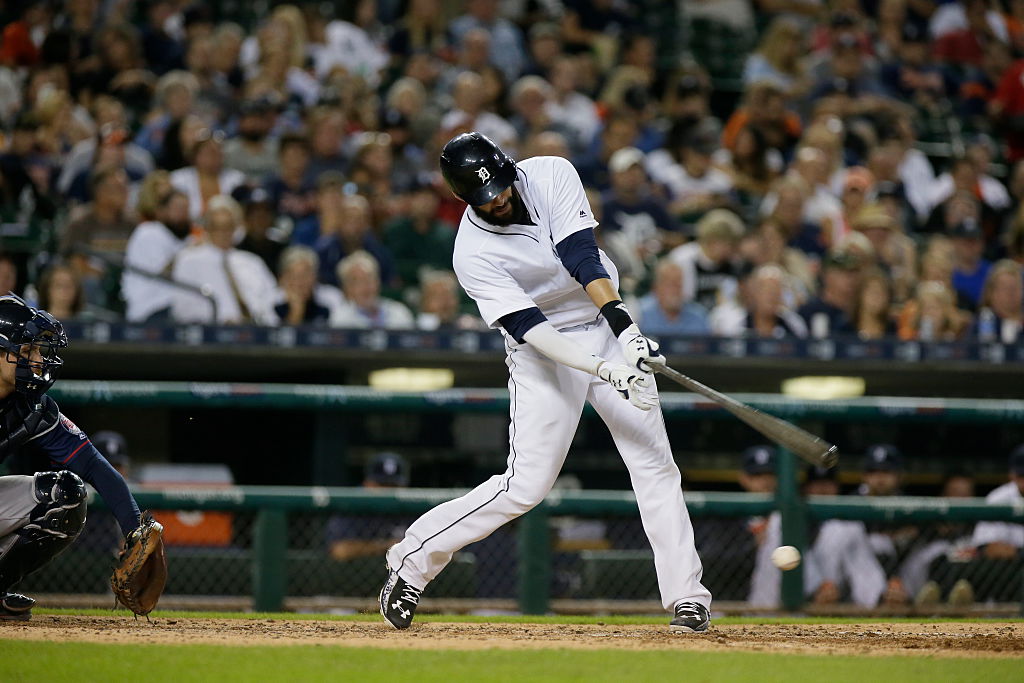 Without question, the best hitter available on the free agent market is outfielder J.D. Martinez. Once upon a time, Martinez was actually released by the Houston Astros. This season, he led the majors with a .690 slugging percentage and hit career-high with 45 home runs. He's just 30 years old and has averaged 3.8 WAR over the last four seasons along with a .936 OPS. Apparently, Martinez's asking price is around $200 million. He may not get that kind of money, but somebody is going to pay up.
Prediction: Boston Red Sox
2. Yu Darvish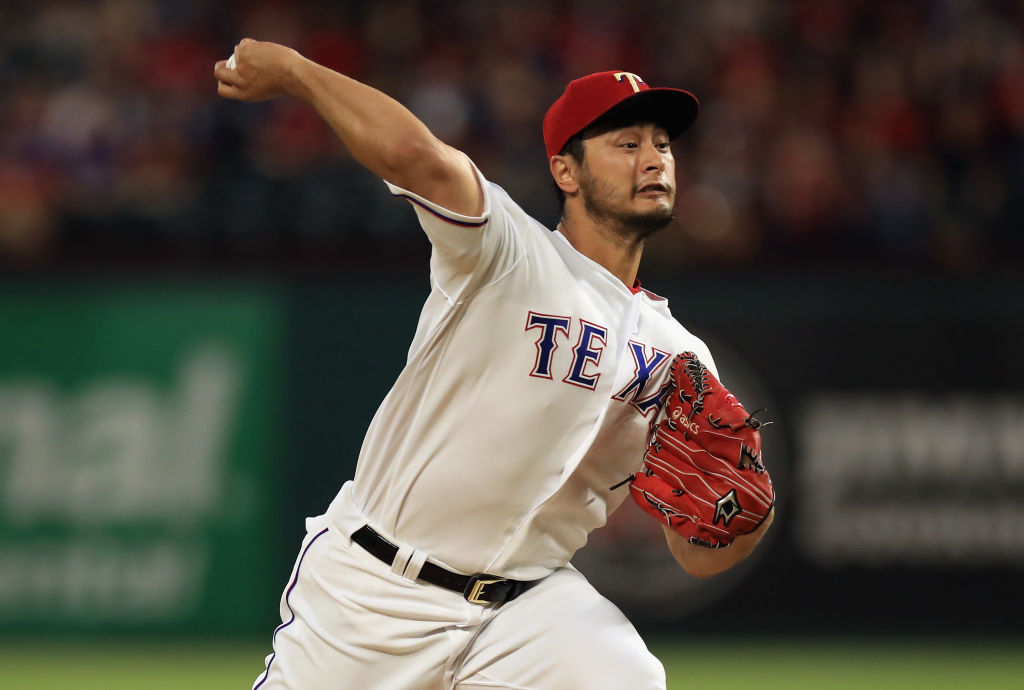 Some believe that Los Angeles Dodgers starter Yu Darvish has seen his payday hindered by a couple of poor performances in the World Series. While some teams may view it that way, others will likely look at it as Los Angeles never having made it that far without him. Darvish has great stuff and has been one of the better pitchers in the game, when healthy, over the last few years. He's a Tommy John surgery survivor and will be 31 next season, but there's no doubt he'll be in demand. Darvish has a 3.42 ERA in 832 1/3 innings over five seasons in his career.
Prediction: New York Yankees
1. Shohei Otani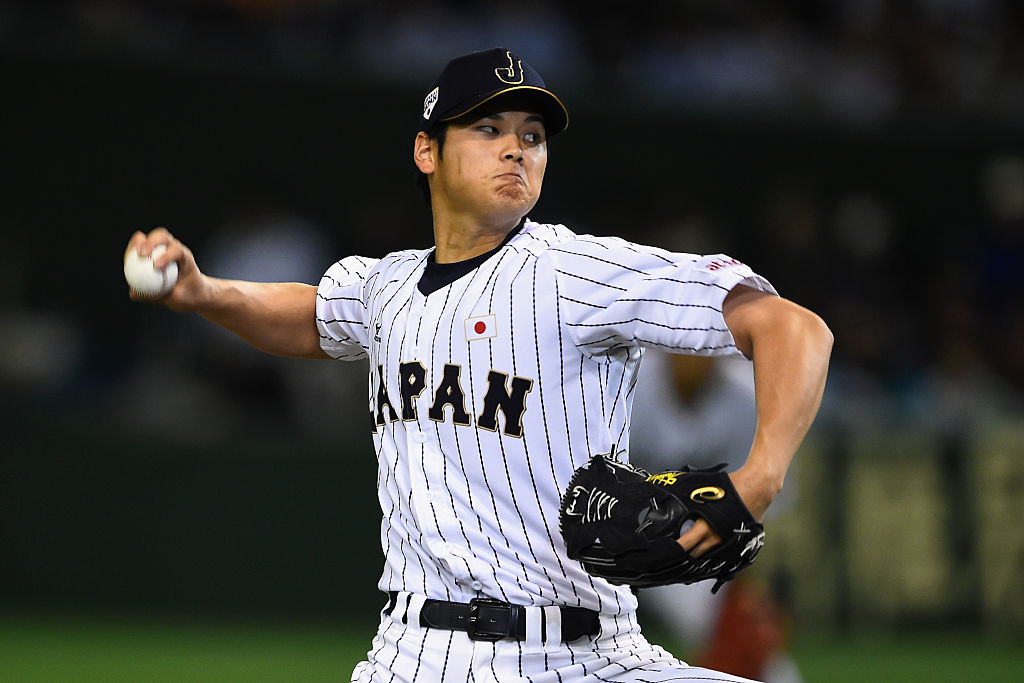 The top free agent on this list is hard to peg, but Shohei Otani is being posted by his Japanese League team and will be heading to the major leagues. Because of the new CBA rules, teams can't blow each other out of the water in international spending. Indeed, the largest amount of money that could initially be spent on the two-way player (an excellent pitcher that slugs as an outfielder) is $3.5 million. Some teams could strike an under-the-table sort of deal, but that would be frowned upon by Major League Baseball and would be a major risk on Otani's part, if he's going to turn down the highest guaranteed dollar amount.
Prediction: Texas Rangers
All stats courtesy of Baseball Reference.