MLB: 10 Biggest Surprises So Far This Season
Every new MLB season brings plenty of surprises, both good and bad. Hot and cold starts can fool us into thinking we're seeing things that simply won't change. The fact is, plenty of players start hot and cool off later in the year, and many teams start poorly and then end up landing near their projected amount of victories.
Given that the early numbers and win/loss totals don't really mean much long-term, we encountered some big surprises at this point. We took a look at the 10 players or teams that we didn't see coming.
10. Eric Thames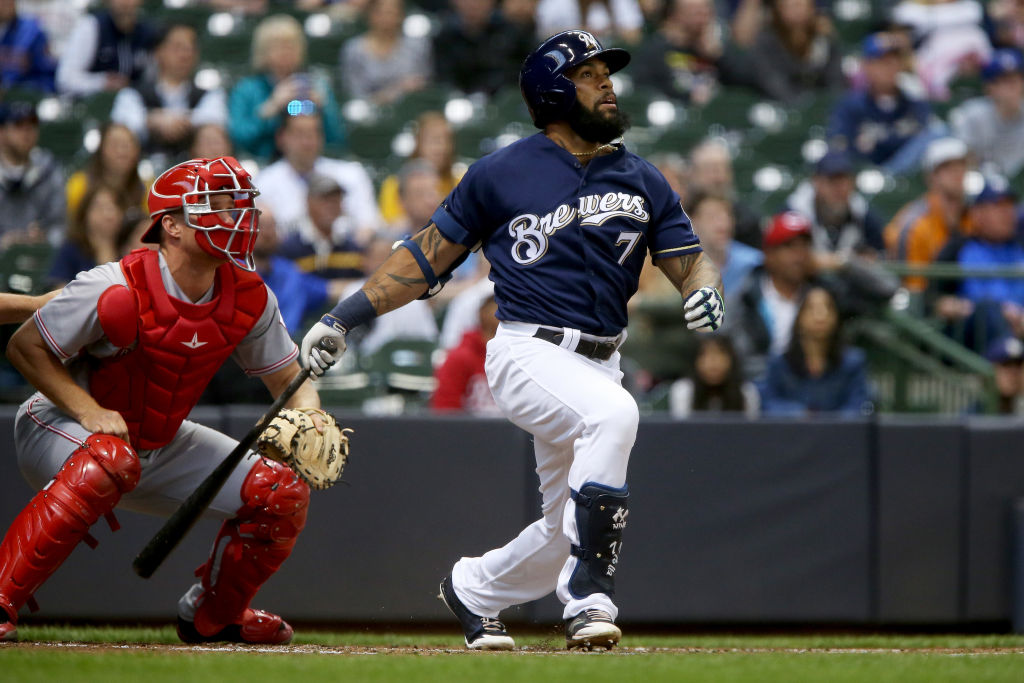 When he originally entered the big leagues with the Toronto Blue Jays back in 2011, corner outfielder Eric Thames wasn't really a highly-regarded prospect. Over the course of the next two years between Toronto and the Seattle Mariners, the 24-year-old ended up hitting .250/.296/.431 in 684 plate appearances with 21 home runs and -0.6 WAR. Thames found himself traded to the Baltimore Orioles, selected off waivers by the Houston Astros, and then eventually released in December of 2013.
Thames went to play in South Korea for three seasons, and all of the sudden he's back in the major leagues again with the Milwaukee Brewers. Now playing first base, the 30-year-old Thames has hit the ground running in his second chance in Major League Baseball. He's hitting .341/.463/.795 with 11 home runs — the latter number is the best in baseball — and 1.6 WAR through 25 games played. Whether or not he can keep up this pace is debatable, but it certainly shocked us.
9. Ryan Zimmerman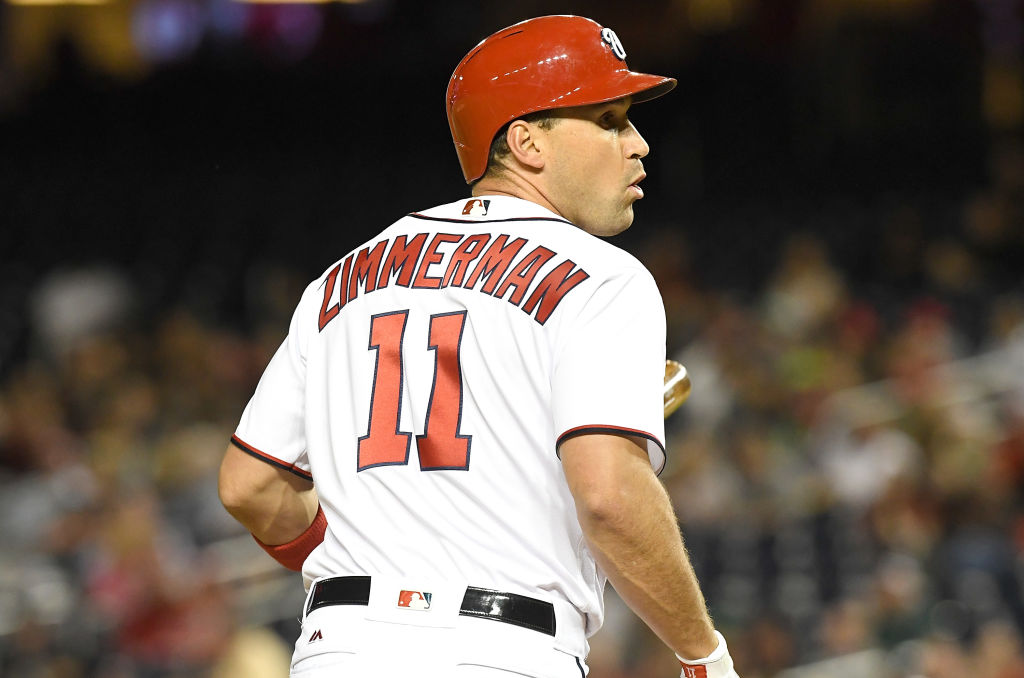 Another hitter who's off to a surprisingly great start is Washington Nationals first baseman Ryan Zimmerman. Although he had nowhere near the nomadic baseball existence of Thames in his early career, Zimmerman saw a sharp decline in his numbers over the last few years. In 2015–16 with the Nationals, Zimmerman dropped off to a slash line of .232/.288/.413 with an OPS+ of 86 — well below the major-league average. During those two seasons, he was worth -0.3 WAR in total.
We'd excuse you if you'd completely written off Zimmerman — now 32 years old and in his 13th year with the Nats. But so far in 2017, he's been the best hitter in all of baseball. He's drilled 11 home runs (tied with Thames for the major-league lead) and has an absurd 243 OPS+ on the year. Zimmerman is leading the National League in hits, RBI, batting average, slugging percentage, and OPS. He's also come within just four home runs of his total for the entire 2016 season (15). To say he's rejuvenated this year would be an understatement.
8. James Paxton
In four previous seasons with the Seattle Mariners, left-handed starting pitcher James Paxton performed reasonably well. He had a 3.43 ERA in 50 starts in the major leagues, throwing 286 innings coming into 2017. The problem was the lack of consistency in the majors, starting four games in his first year, then 13 in each of the next two years, and then 20 last year. Would this finally be the season where Paxton grabs a hold of a rotation spot and doesn't let it go?
It appears like the answer is yes. Through five starts in 2017, the 28-year-old has been exceptionally good. Paxton has a 1.39 ERA in 32 1/3 innings pitched, with such excellent peripheral numbers as 10.9 K/9, 1.7 BB/9, 5.8 H/9, and zero home runs allowed. Basically, he isn't handing out any free passes while hitters struggle to consistently make contact with his pitches. That's a recipe for success if we've ever heard one.
7. Mike Leake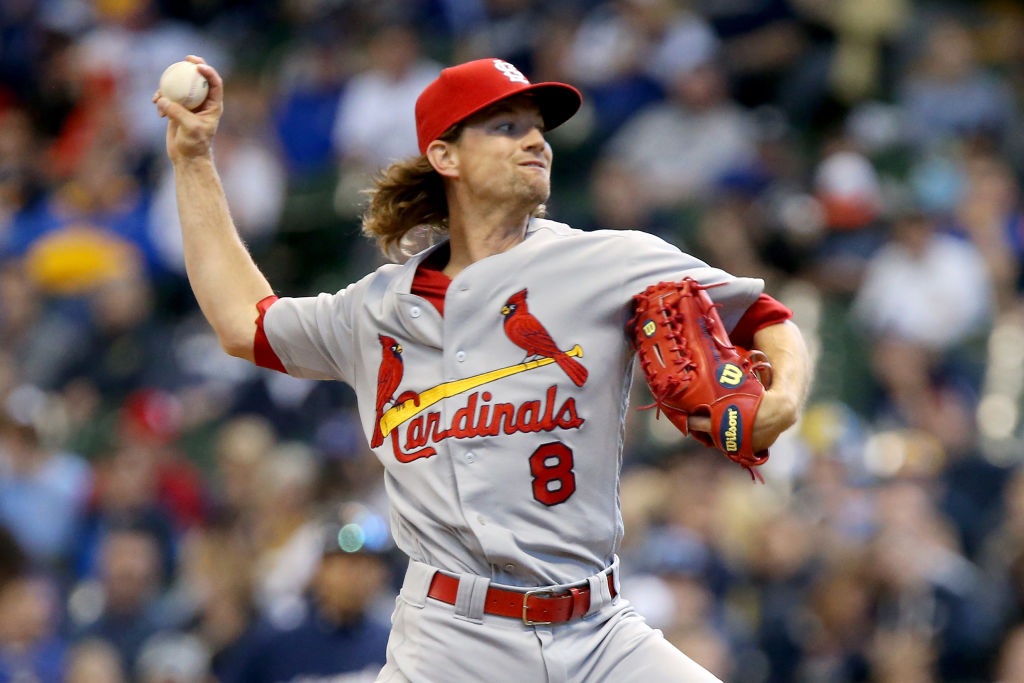 In 63 starts for the Cincinnati Reds and San Francisco Giants in 2014 and 2015, right-handed starting pitcher Mike Leake had a 3.70 ERA and 406 1/3 innings pitched. The St. Louis Cardinals decided to invest in the 28-year-old, giving him a five-year, $80 million deal in the offseason prior to 2016. He had a disappointing year, posting a 4.69 ERA in 30 starts and 176 2/3 innings last season. It seemed like the league had figured Leake out as he lacked a high-velocity fastball and major strikeout pitch.
But he's completely turned things around in 2017, rolling with a 1.35 ERA in his first five starts of the season. He's thrown 33 1/3 innings, walking just five batters while striking out 25 and allowing just 28 hits. Leake is giving up just 7.6 H/9 and has yet to allow a home run, both of which are outstanding. It's hard to see that level of success continuing for Leake, considering his career ERA of 3.92 in nearly 1,300 innings. However, he seems on track for a rebound year.
6. Colorado Rockies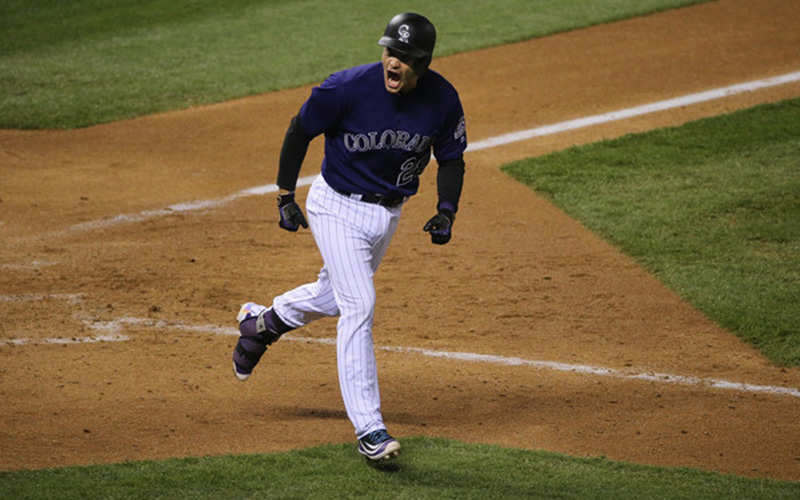 One of the major positives around Major League Baseball: the Colorado Rockies in their first season under manager Bud Black. They're 16-10 and in first place in the NL West, despite their opponents outscoring them by six runs through their first 26 games. So how have they done it?
Despite pitchers Chad Bettis and Jon Gray sitting on the DL, they received some outstanding performances by starters so far. Kyle Freeland and Antonio Senzatela came out of nowhere, both posting ERA's under 3.00 through five starts. Greg Holland and Adam Ottavino have performed well at the back end of the bullpen, combining to allow just four earned runs in 24 2/3 innings pitched.
The offense continues to do well despite Trevor Story (.178 batting average) and Carlos Gonzalez (.216) experiencing awful starts to the season and Ian Desmond missing the entire month of April. Nolan Arenado and Charlie Blackmon keep crushing the ball, and journeyman first baseman Mark Reynolds has an excellent start to the year with a team-leading eight home runs. The Rockies are absolutely the biggest surprise team in Major League Baseball.
5. Kevin Gausman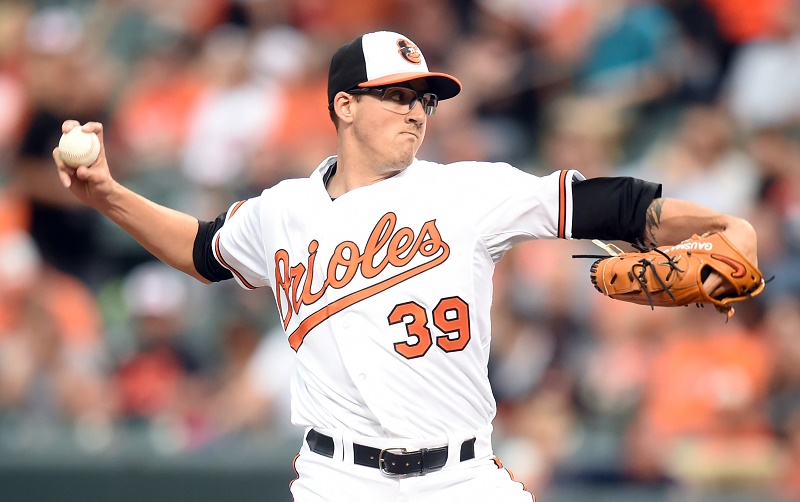 On the downside, there are plenty of not-so-good surprises this season. Baltimore Orioles starting pitcher Kevin Gausman is 26 years old this year and coming off a solid stretch of three seasons in the big leagues. From the start of the 2014 season through the end of last year, Gausman threw 405 1/3 innings for Baltimore with a 3.77 ERA. He established himself as one of their key pitchers down the stretch last season, and he was the Opening Day starter for the Orioles in 2017.
But things haven't gone well. In six starts this year, Gausman has a 7.50 ERA and leads the league in both hits allowed (42) and earned runs (25) in 30 total innings. This is really the product of his last three starts, which have seen Gausman allow 18 earned runs in 14 innings against the Cincinnati Reds, Boston Red Sox, and New York Yankees. Through it all, however, the Orioles are amazingly in first place in the AL East.
4. Madison Bumgarner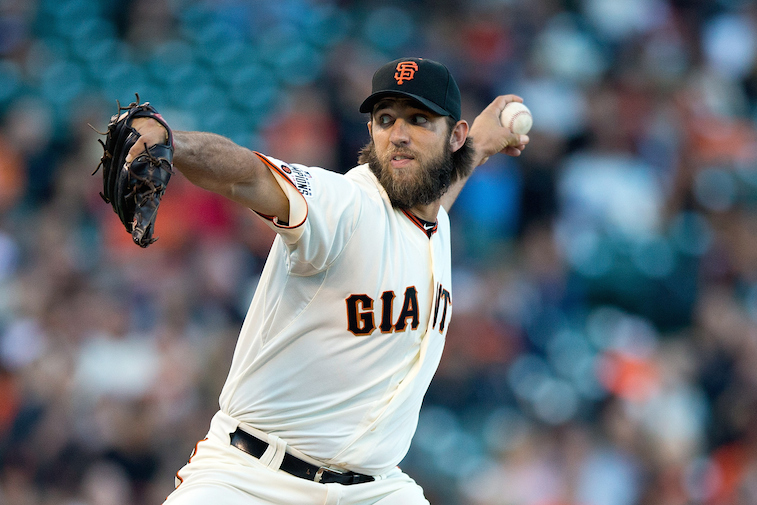 San Francisco Giants left-handed starter Madison Bumgarner isn't on this list because of his performance this season. Over nine seasons with the Giants, Bumgarner has a 2.99 ERA in 1,424 1/3 innings pitched, making four All-Star teams and winning three World Series rings in the process. Since making it to the big leagues on a full-time basis in 2011, he has made at least 31 starts and pitched 200 or more innings every year.
So color us surprised that Bumgarner will be out for a while. After four starts this year and an even 3 ERA in 27 innings, he's making a trip to the disabled list after suffering a left shoulder injury in a dirt bike accident. He'll miss at least a few months. With the Giants off to a disappointing start this year, this could spell doom for a team many expected to be a World Series contender yet again.
3. Curtis Granderson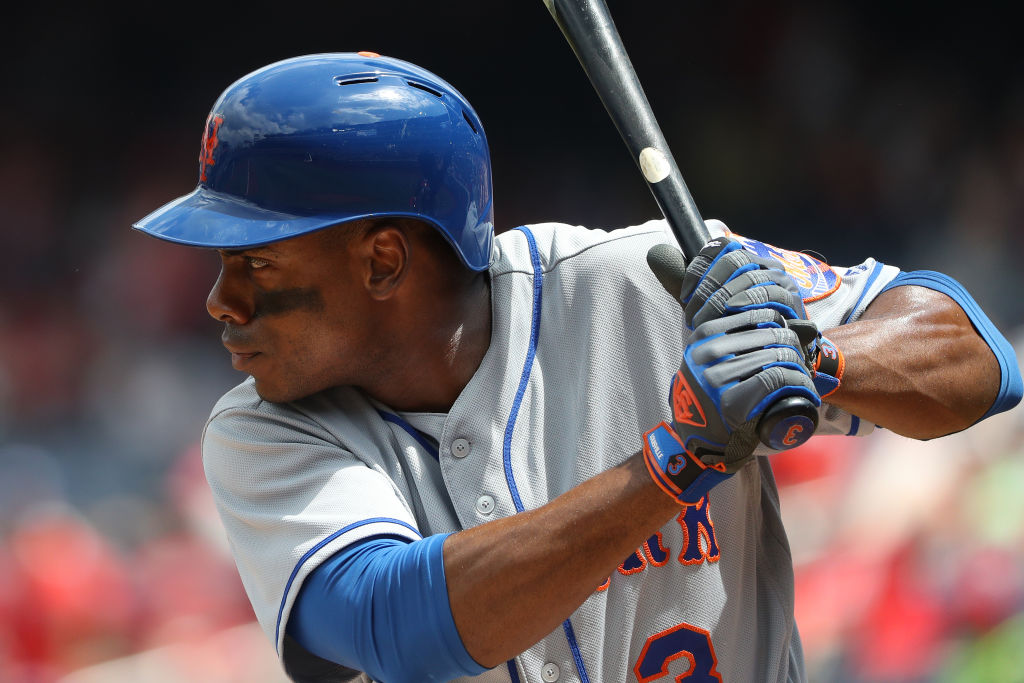 After hitting 43 home runs for the New York Yankees in 2012, outfielder Curtis Granderson saw a major dropoff in his performance the next two seasons. Injuries limited him to just 61 games in 2013. Through the end of the 2014 season (now with the New York Mets) he played in 216 games with a slash line of .228/.323/.393 and 2.6 WAR. At 34 years old, it appeared he was facing the end of his career.
But Granderson had a rejuvenation the last few years, posting 7.5 WAR with a .810 OPS and 56 home runs for the Mets. That's why it's a bit surprising to see him have such an awful start to the 2017 season, hitting .124/.177/.213 in 96 plate appearances. In total, Granderson is just 11-for-89 at the plate this year with one home run. He's no longer a great defensive player, either, now that he's 36 years old, and he's been worth an ugly -1.0 WAR so far this season.
2. Dansby Swanson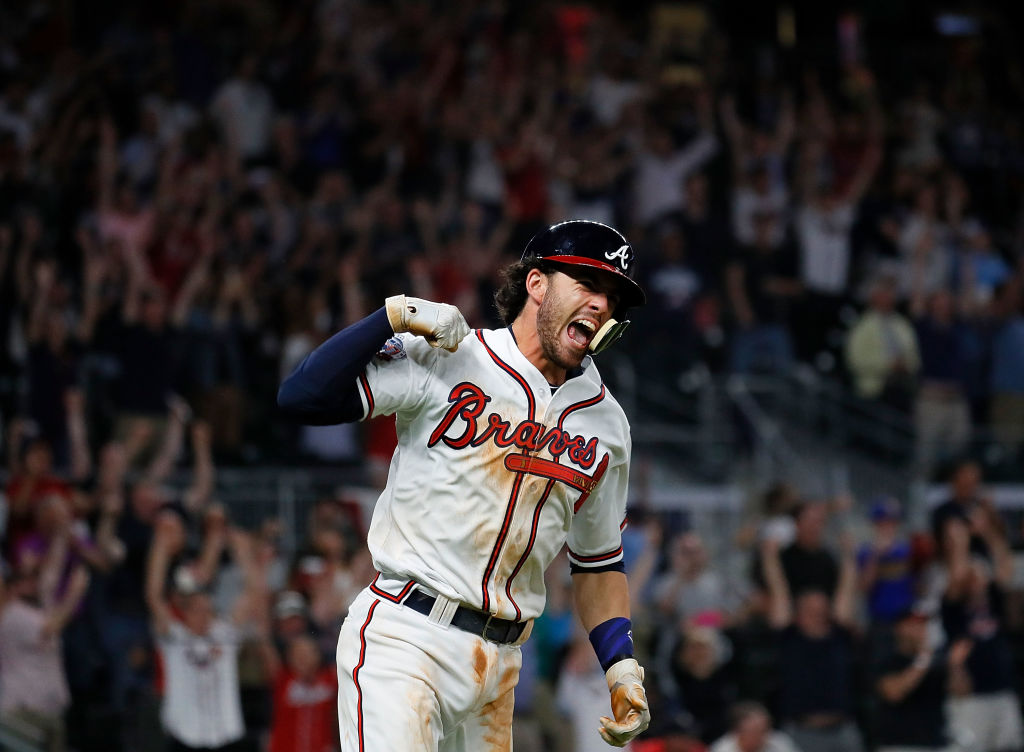 Coming up with the Atlanta Braves late in the 2016 season, shortstop prospect Dansby Swanson impressed many around the game with his solid play in the field and at the plate. In 145 plate appearances, Swanson hit .302/.361/.442 with three home runs and three stolen bases, posting 0.8 WAR in just 38 total games played. That wasn't enough to lose his rookie eligibility, so many thought of Swanson as the frontrunner for the NL Rookie of the Year award entering 2017.
Just a month into the season, and this doesn't seem likely unless he has a major turnaround. In 99 plate appearances for Atlanta this season, Swanson is hitting .151/.202/.226 with two homers and one stolen base. He posted a -0.7 WAR, and he lacks the exceptional fielding skills needed to make up for his subpar hitting. There's a good chance he turns it around and has a fine season — and an excellent career. But the poor start this year caught us off guard.
1. Toronto Blue Jays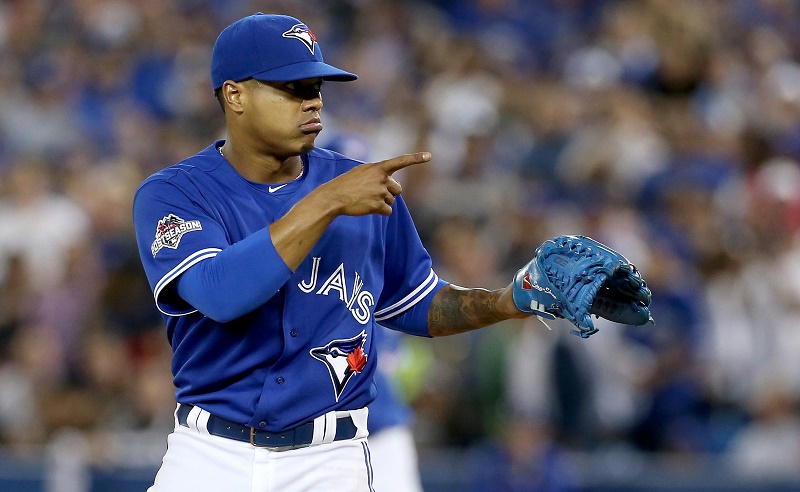 The good news for the Toronto Blue Jays: They're on a winning streak, heading into play on May 2 against the New York Yankees. That puts their record at 9-17, an ugly start for a team that's made two consecutive trips to the American League Championship Series. But how did Toronto get here after being predicted to be one of the better MLB teams?
Losing slugging designated hitter Edwin Encarnacion in free agency didn't help. But realistically there should've been plenty remaining in the everyday lineup to keep the Blue Jays competitive. Jose Bautista has been awful, posting an OPS+ of 72. Free-agent signee Kendrys Morales, the replacement for Encarnacion, has been lackluster as well (a .673 OPS in 110 plate appearances so far). Second baseman Devon Travis has been a complete dumpster fire at the plate, with an absurdly poor OPS of .429.
Josh Donaldson and Troy Tulowitzki are both on the disabled list, and the latter wasn't even hitting all that well when he was healthy. On the pitching side, both Aaron Sanchez and J.A. Happ are on the DL, and the bullpen hasn't quite pulled themselves together either. Closer Roberto Osuna has a 5.63 ERA and has blown three of his six save opportunities. There's a lot of room for improvement, if you want to be optimistic about the Blue Jays this year.
Statistics courtesy of ESPN and Baseball-Reference.