MLB: 7 Reasons the Boston Red Sox Will Win the World Series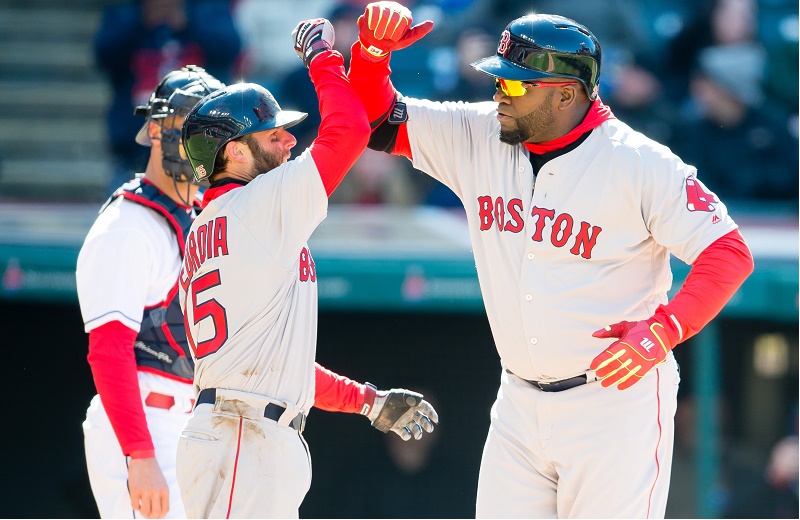 The Boston Red Sox have experienced a lot of success the last 15 years, winning three World Series and making seven trips to the playoffs. It should come as no surprise, of course, that they're a serious contender again in 2016. They've put together a season built on young talent, plus a little magic from a retiring legend, and they are chasing the first-place Toronto Blue Jays in the AL East. Other teams could win the World Series, but here are seven reasons why the Boston Red Sox will hold the trophy in October.
7. The young talent
The Red Sox lineup is full of young talent, and they have more in the system, too. The team developed great talent over the last 10 years, continuously putting together teams that contend in the AL East — and for the World Series. They've experienced down years, but they've never been more stacked with young talent than they are currently.
Jackie Bradley Jr., Mookie Betts, Travis Shaw, and Xander Bogaerts led Boston into the next extended run of great Red Sox teams. Should they decide to make a waiver deal, or even a trade in the offseason to improve for 2017, they'll have plenty of depth available to deal.
6. Experience
On the flip side of being young, the Boston Red Sox also have a ton of World Series experience. David Ortiz has three World Series rings, Dustin Pedroia has two, and even Bogaerts has one from 2013, when he was only 20 years old. David Price pitched in the 2008 World Series with the Tampa Bay Rays, even though they lost that series.
They're also being led by a manager in John Farrell, who has won a World Series. The balance of youth, talent, and World Series experience is a big reason why they'll win a championship this season.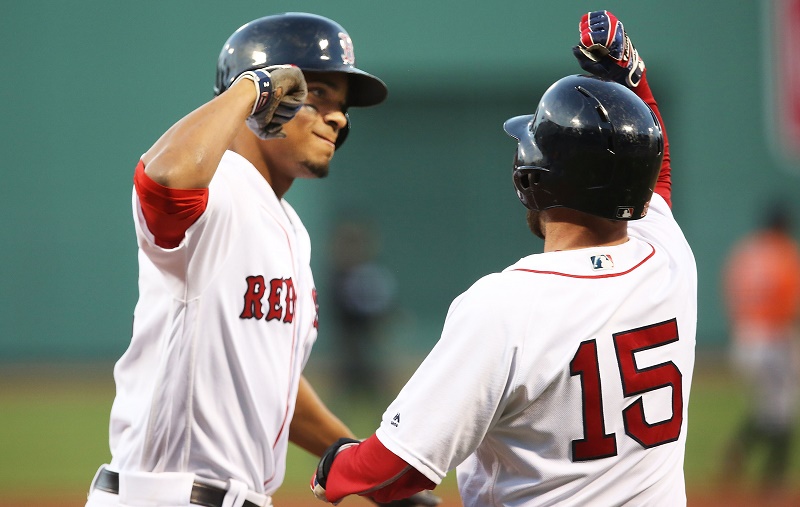 5. Best offense in baseball
The youth and experience combines to give Boston the best offense in the game this season. They're at the very top in just about every offensive category, including a .828 team OPS. They've hit 130 home runs and scored 569 runs, and Ortiz has led the way with a 1.067 OPS. The only spot in the lineup where they have had below average production was from Christian Vazquez at catcher, but Sandy Leon has picked up the slack, hitting .391 with a 1.054 OPS in 30 games played.
4. Weak American League
Boston may not be in first place, as they still reside just two games back of the Blue Jays for first place in the AL East. But, as opposed to the National League which has the Cubs, Giants, and Nationals, the American League has some heavily flawed teams.
The Cleveland Indians have a good rotation, but aren't exactly dominant offensively. The Texas Rangers need help in the rotation badly and the Houston Astros are far from perfect, still working on coming back from their poor start to the season. The Red Sox have as easy a path to the World Series as anyone.
3. Top-heavy starting rotation
Should Boston get to the World Series, it will be largely credited to their top-heavy starting rotation. You really only need three good starters in the postseason, plus a fourth pitcher you can run out there with the intention of getting you through a game.
Boston has three starters they trust taking them into the playoffs, with David Price, Rick Porcello, and Steven Wright. They dealt for Drew Pomeranz, formerly of the San Diego Padres, but he's been somewhat rough since coming to Boston. If he gets things figured out, he could be the fourth pitcher needed to help the Red Sox go all the way.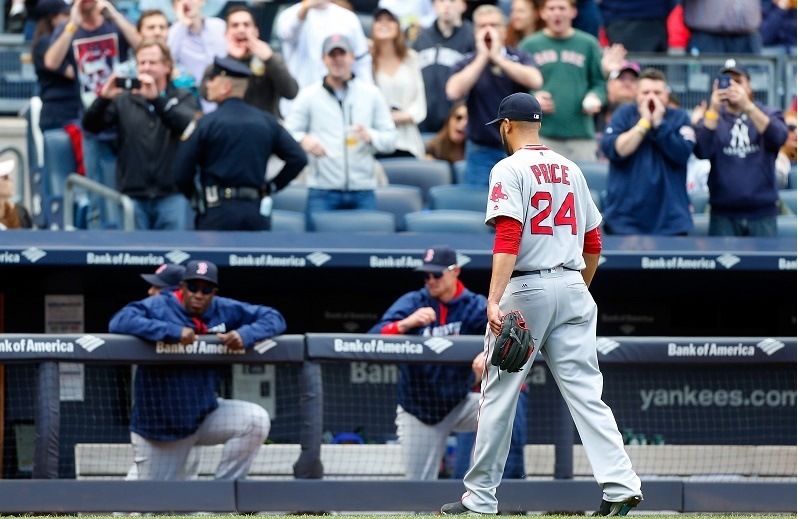 2. The shutdown ace
More important than just a good playoff rotation is the shutdown ace, which the Red Sox also have. Price hasn't had his best regular season, with a 4.26 ERA — although his 3.28 FIP is indicative that he's been better than his numbers will show. But Boston will give the ball to Price in any important situations when they badly need a win, and they should feel good about it. He has 9.5 K/9 and 1.9 BB/9, which are both better than his career numbers. Madison Bumgarner has shown what having a shutdown ace can do for a team in the postseason, and that could mean good things for the Red Sox this year.
1. Big Papi
The last, and biggest reason the Red Sox will win the World Series this year relates to Ortiz. The 40-year-old slugger is having one of the best seasons of his career, posting career highs in slugging percentage and OPS. He's also on pace to set a new career high in doubles and, while he may not break his career-best of 54 home runs, he could very well hit over 40 for the first time in 10 years.
He's a great postseason hitter, with a .962 OPS and 17 home runs in 82 games in the playoffs in his career. He's an even better hitter in the World Series, batting .455 with a .576 on-base percentage in three different trips to the Fall Classic. It's Big Papi's final season, which may be the best reason why the Red Sox will win the World Series.
Follow Ryan on Twitter @RyanDavisBP
Statistics courtesy of ESPN.com and Baseball-Reference.com.