Top Prospects for MLB Breakout Players in 2017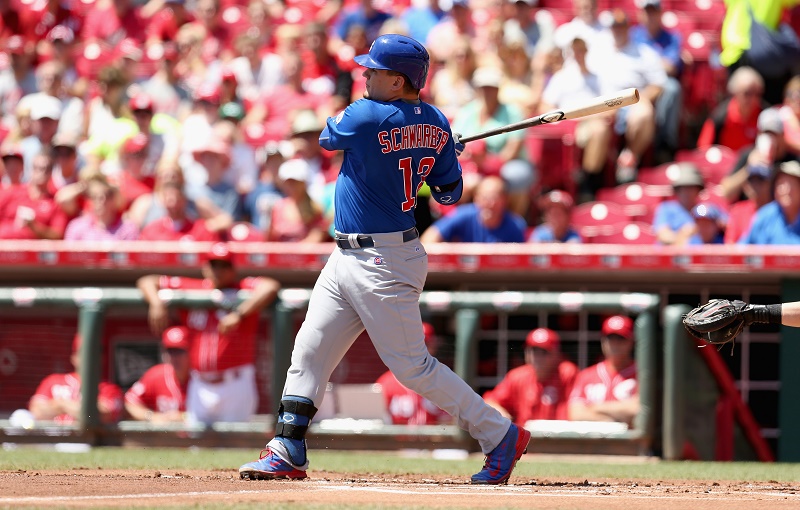 Every year, several players burst onto the scene in Major League Baseball. It doesn't matter whether they're a prospect who takes the world by storm, like New York Yankees catcher Gary Sanchez, or a major leaguer who finally develops into a stud, like Chicago Cubs pitcher Kyle Hendricks. This will be no different next season, when several players will undoubtedly rise to prominence and put up huge stats. Here are 16 major league players who will break out in 2017.
16. Mitch Haniger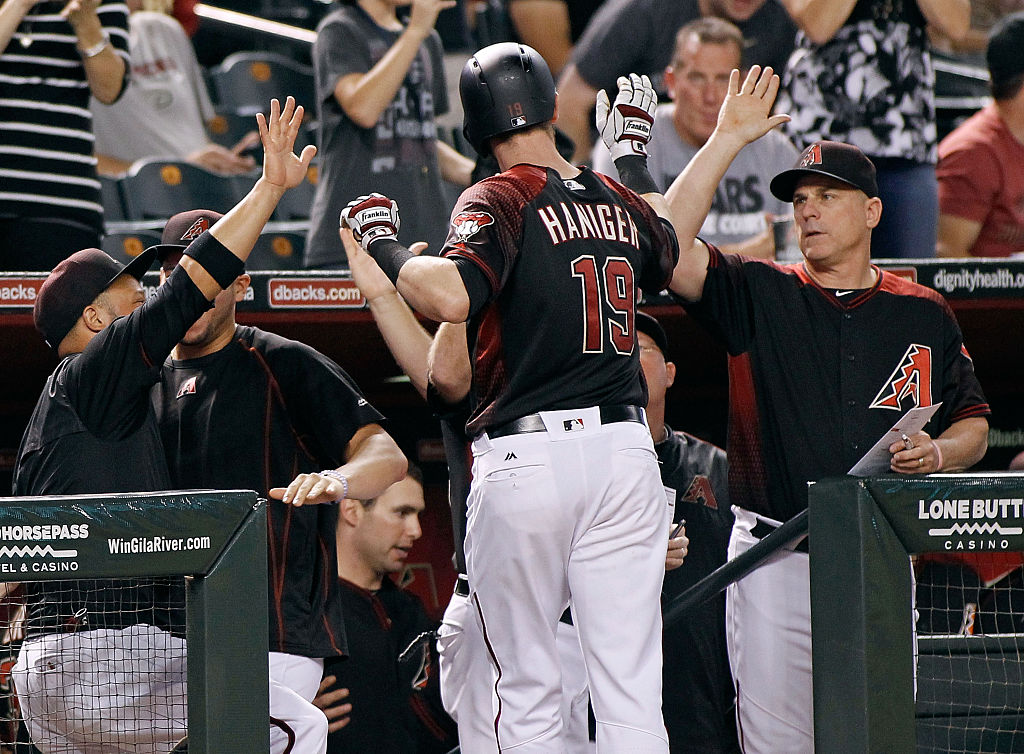 Having just turned 26, outfielder Mitch Haniger is now on his third organization of his professional career. He was the secondary piece in the recent trade that saw the Seattle Mariners sending Taijuan Walker to the Arizona Diamondbacks, and he's put up big numbers in the minor leagues. Last season with the D-Backs, he hit .341/.428/.670 with 20 home runs in 74 games at Triple-A, and has a minor league slash line of .290/.370/.490 for his career. He should get a reasonable shot to play with Seattle, which makes him a potential breakout candidate.
15. Robbie Ray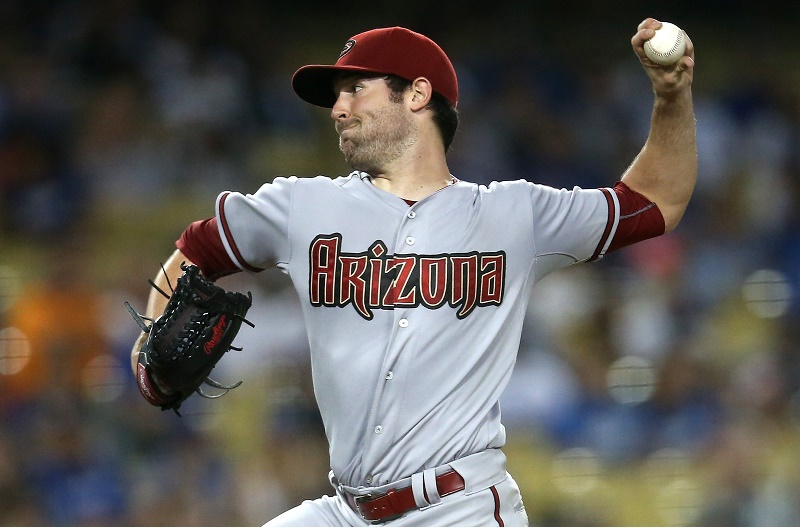 25-year-old Arizona Diamondbacks left-hander Robbie Ray had what appeared to be a down season in 2016. After posting a 3.52 ERA in 127 2/3 innings in 2015, his ERA jumped to 4.90 in 32 starts and 174 1/3 innings this last year. But the peripheral numbers tell the story of a guy that got squeezed by the worst defense in baseball. Ray had an excellent 11.7 K/9 to go along with a decent 3.7 BB/9 and a 3.76 FIP. With the D-Backs improving their defense this offseason, expect Ray to have a much better season on paper in his second full year as a starting pitcher.
14. Dylan Bundy
Baltimore Orioles starting pitcher Dylan Bundy was once a highly-touted pitching prospect, being drafted No. 4 overall in 2011 and coming up to the big leagues in 2012 at the age of 19. Heading into the 2013 season he was the No. 4 ranked prospect in all of baseball, according to Baseball Prospectus. But then he had Tommy John Surgery, causing him to throw only 63 1/3 innings over the course of three seasons. Bundy bounced back last year, rising to the big leagues and making 14 starts with 9.0 K/9 and a 4.52 ERA in 71 2/3 innings. Now fully healthy, he's primed for a breakout in 2017.
13. Dan Vogelbach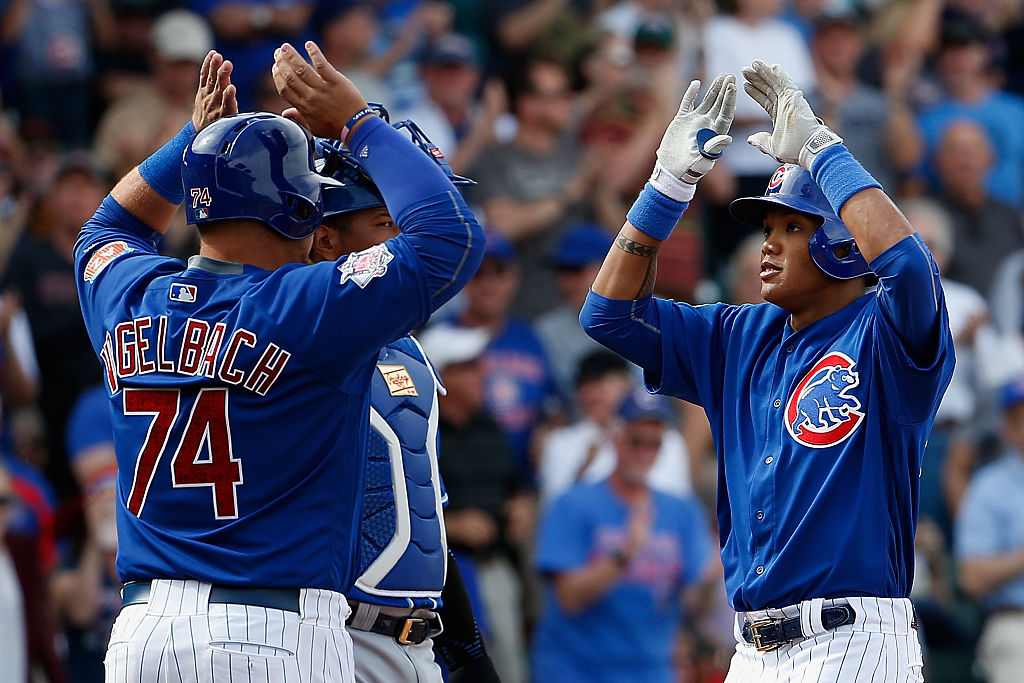 One of the most overlooked hitting prospects of the last several years has to be first baseman/DH Dan Vogelbach. With the Chicago Cubs since 2011 but blocked due to a lack of position behind Cubs star Anthony Rizzo, the 23-year-old waited at Triple-A and raked last season. Finally, the Cubs moved the slugger to the Seattle Mariners in the deal for Mike Montgomery, and he finished 2016 with a slash line of .292/.417/.505 with 23 home runs before a brief debut in Seattle in September. With a chance at winning the first base job next year, count Vogelbach as a big breakout candidate.
12. Tyler Glasnow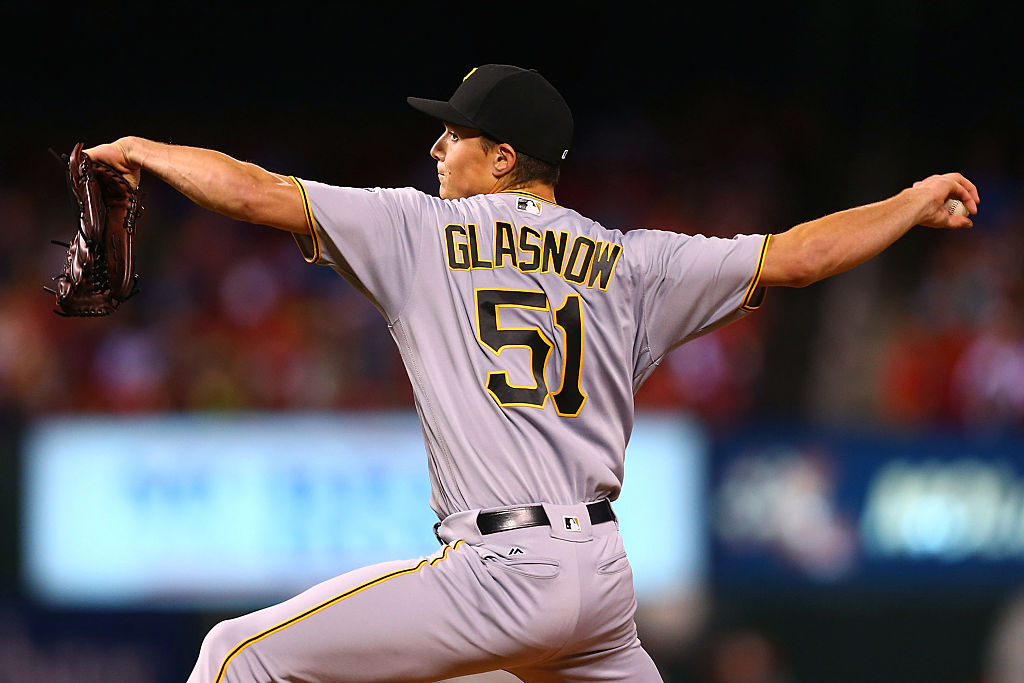 Right-handed starting pitcher Tyler Glasnow came into 2016 ranked the 11th best prospect in all of baseball, having graduated all the way to Triple-A as a 22-year-old. In the minors for the Pittsburgh Pirates, Glasnow started 22 games with a 1.93 ERA and 144 strikeouts in 116 2/3 innings. He made his big league debut with Pittsburgh, starting four games and throwing a total of 23 1/3 innings. Glasnow needs to get his walks under control, but if he can do that he'll be on pace to become one of the best pitchers in the National League.
11. Mike Foltynewicz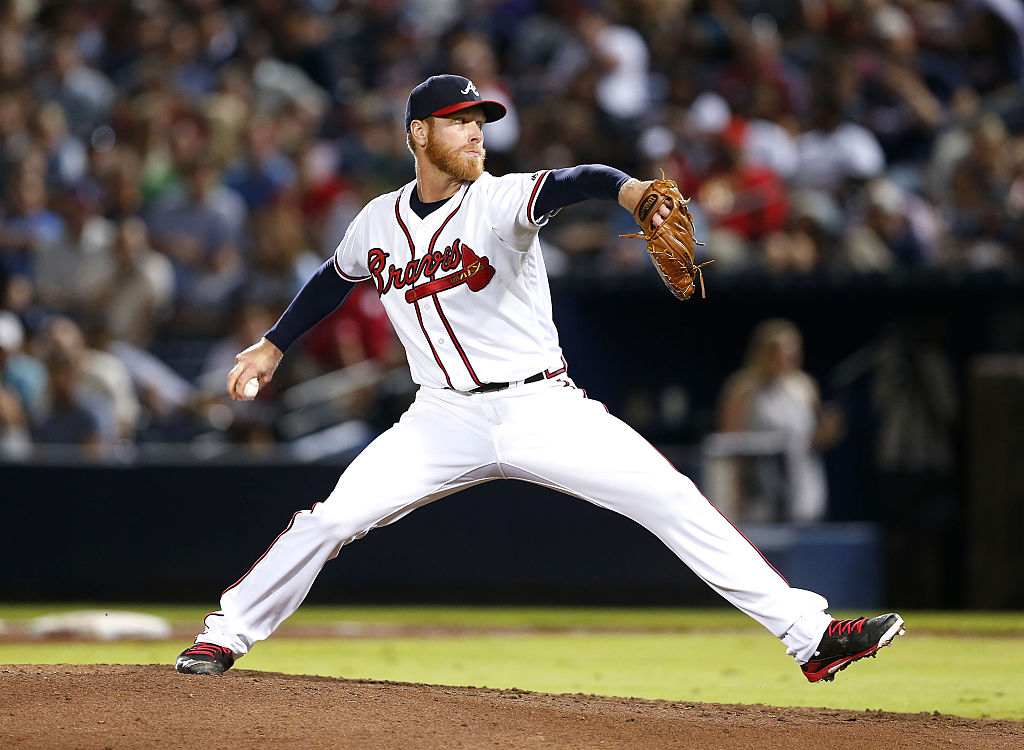 This is probably a name that most didn't expect to see, but there's a real chance that the Atlanta Braves starting pitcher could make a major leap forward in 2017. In his two years in Atlanta, his strikeouts have risen while his walks have fallen. He throws five legitimate pitches and his fastball sits around 96 miles per hour — sometimes even touching 98. At 25 and not having yet pitched a full season in the big leagues, with many of the veterans the Braves have added to their rotation, now is the perfect time for Foltynewicz to prove he's more than just a high-potential reliever.
10. Greg Bird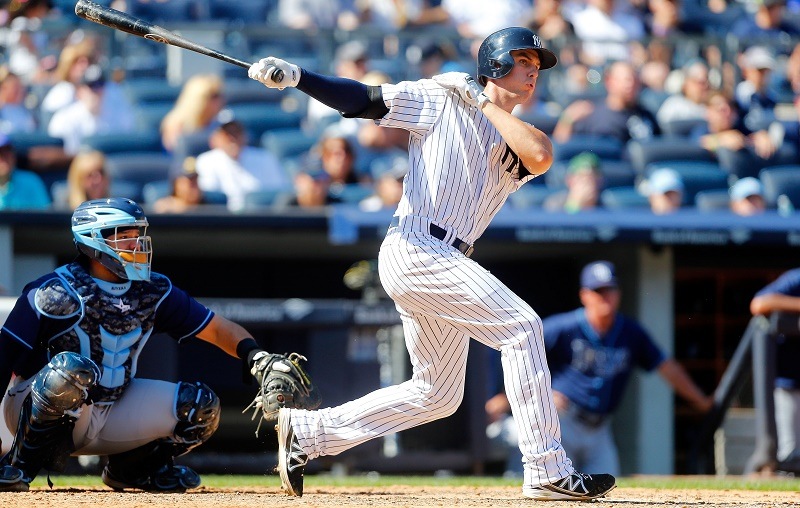 As a 22-year-old in 2015, first baseman Greg Bird came up to the New York Yankees and filled in admirably for injured slugger Mark Teixeira. In 46 games as a rookie, Bird hit 11 home runs with an OPS of .871. Unfortunately, he missed all of 2016 after undergoing a major shoulder surgery last offseason. But with his shoulder healed and Teixeira retired, the first base job is there for Bird to grab hold of. If he can hit anything like he did in his debut two seasons ago, Bird is going to burst onto the scene in a big way for the suddenly young and exciting Yankees.
9. Marcus Stroman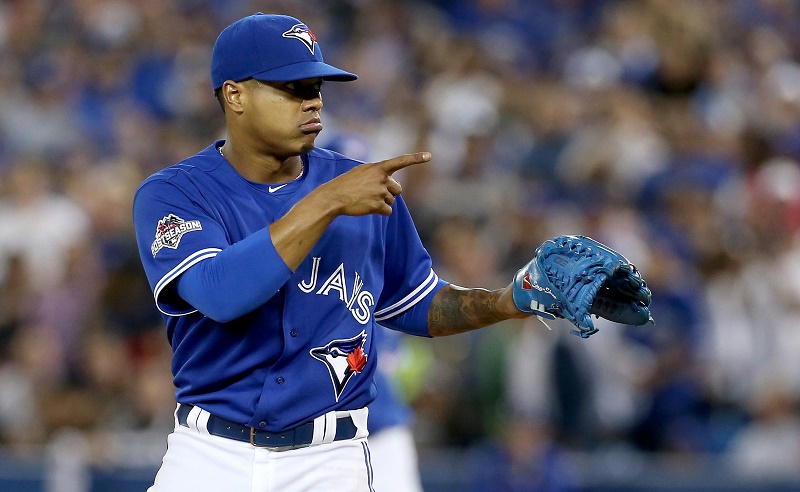 This will technically be Toronto Blue Jays starting pitcher Marcus Stroman's fourth year in the big leagues, and last year was the one that everyone expected would be his coming out party. After four excellent starts in 2015, Stroman was a bit of a dud in 2016. He started 32 games and tossed 204 innings, but he finished with a 4.37 ERA and just 7.3 K/9 on the season. In his final 13 starts of the season, Stroman had a 3.24 ERA with 78 strikeouts in 83 1/3 innings, so there's a ton of hope that he will continue that progress and will develop into the staff ace in 2017.
8. Aaron Judge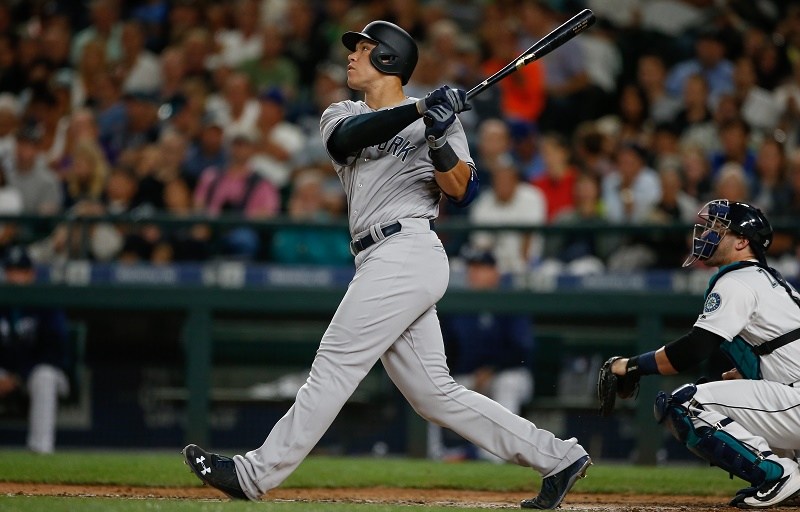 When the Yankees called up Gary Sanchez last year, all eyes were on the slugging catcher. But another big slugger with some serious potential is hulking outfielder Aaron Judge. At 6-foot-7 and 275 pounds, Judge is almost impossible to miss on a baseball diamond. He had an understated debut with the Yanks, hitting four homers in 95 plate appearances in 2016, but was the 18th ranked prospect heading into the season and had an .854 OPS with 19 home runs in 93 games at Triple-A before being called up. Judge could win a job in the Bronx outfield for 2017.
7. Andrew Benintendi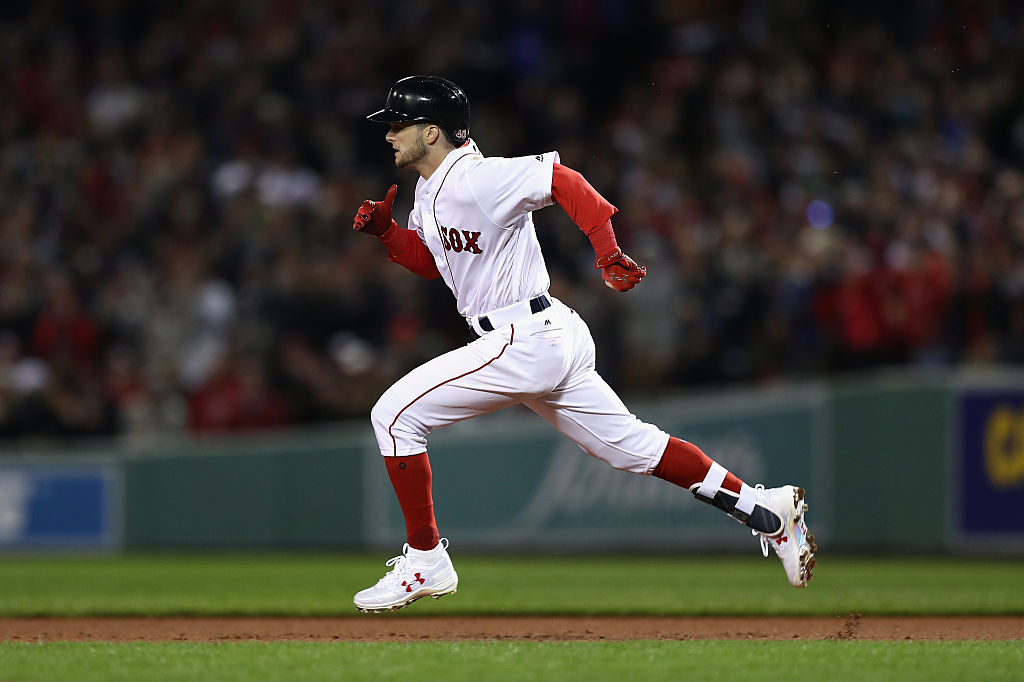 As if the Boston Red Sox need more great hitting, it may be on the way in 22-year-old Andrew Benintendi. After being drafted in 2015, the Red Sox outfielder shot through the minors and into the big leagues in the latter portion of 2016, hitting .295/.359/.476 in 118 plate appearances. He's a special talent, so much so that the team wouldn't include him in a deal for Chris Sale, and the Sox are going to find a way to get him into the regular lineup next year. The best bet on Benintendi is that he's yet another breakout star in the Boston lineup.
6. Byron Buxton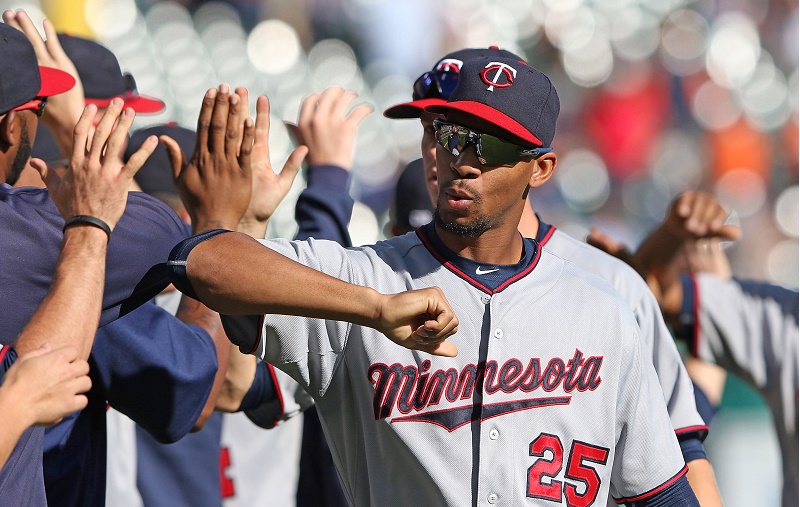 It seems like people have been expecting Minnesota Twins outfielder Byron Buxton to finally take that leap into stardom forever. In reality, he only made his first trip to the big leagues in 2015 and is only 23 years old. Buxton has mostly struggled in his time in the major leagues, but seemed to finally be putting things together last September when the Twins called him up again. He played the final month hitting .287/.357/.653 with nine home runs in 113 plate appearances. The Twins are hoping that carries over into next season.
5. Josh Bell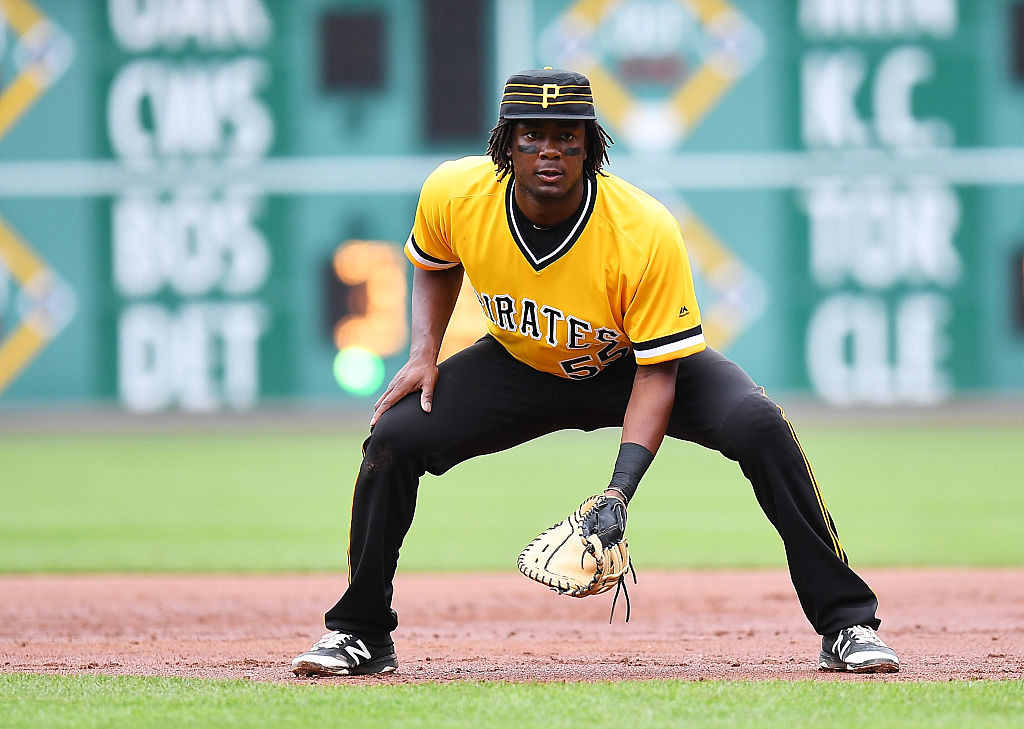 Last season, the Pittsburgh Pirates picked up actual pirate look-alike John Jaso to take the duties at first base on a one-year deal. Although Jaso performed admirably, it was really only as a placeholder for top hitting prospect Josh Bell, a 23-year-old that was rated the No. 49 prospect heading into the season. In 484 plate appearances at Triple-A, Bell had an .850 OPS with 14 home runs, prompting a call up to the big leagues in which he had a .775 OPS with three homers in 152 plate appearances. He's likely to get regular playing time with Pittsburgh next season.
4. Alex Reyes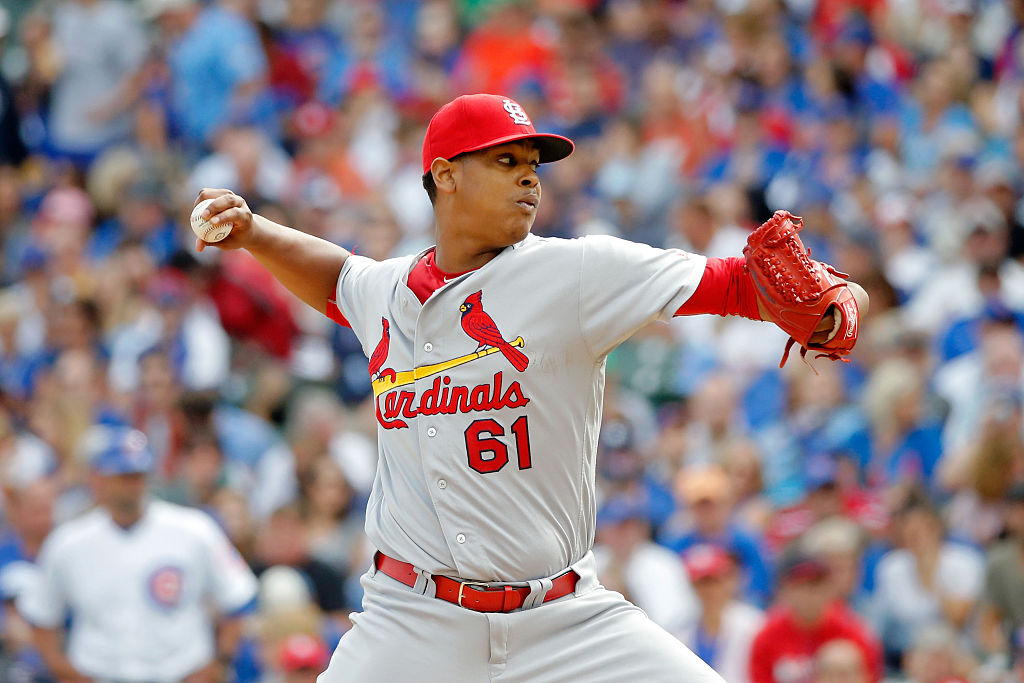 Despite a few suspensions while in the minors, the St. Louis Cardinals pitching prospect has had a pretty rapid ascent to the big leagues. The 21-year-old made his debut late in the 2016 season, pitching 46 innings for the Cards and posting a 1.57 ERA. He has great stuff and a high ceiling, projected to be a potential top-of-the-rotation ace. Barring something unforeseen, he'll be in the rotation in 2017 and could end up being one of the best pitchers in the National League.
3. Kyle Schwarber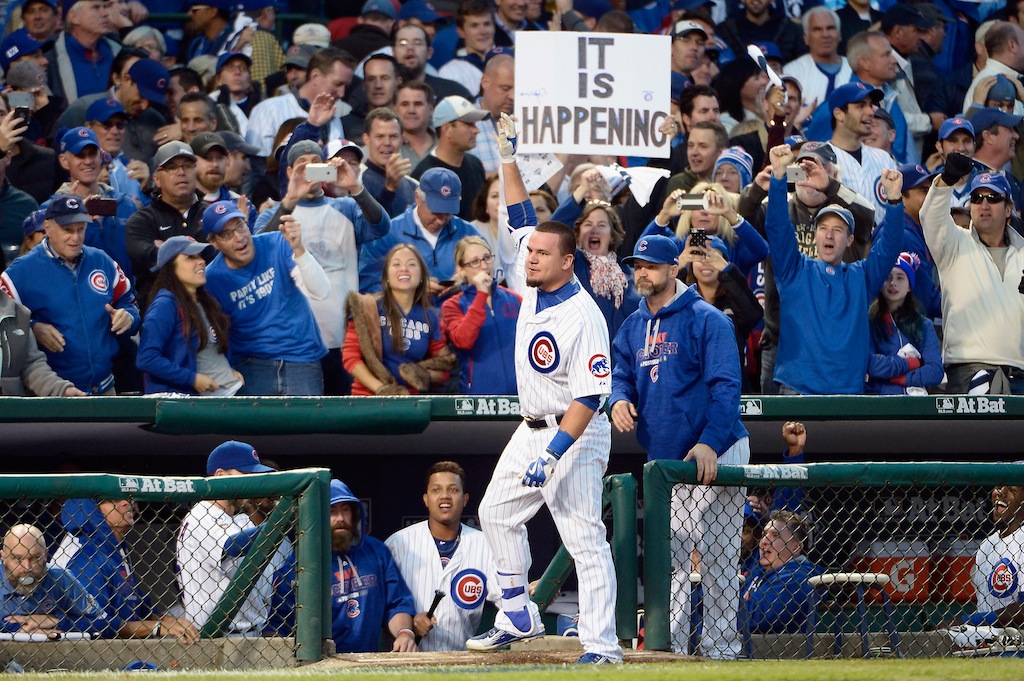 It seems like Chicago Cubs outfielder Kyle Schwarber has been around forever. He was drafted less than three years ago by Chicago, forcing his way to the big leagues in the middle of the 2015 season. He hit five home runs for the Cubs in the postseason that year, and after missing almost the entire 2016 season with a torn ACL he returned in time to DH in the World Series. In reality, Schwarber has just 269 plate appearances in the big leagues during the regular season, and if he can stay healthy, could be the type of guy who clubs 30 home runs in 2017.
2. Julio Urias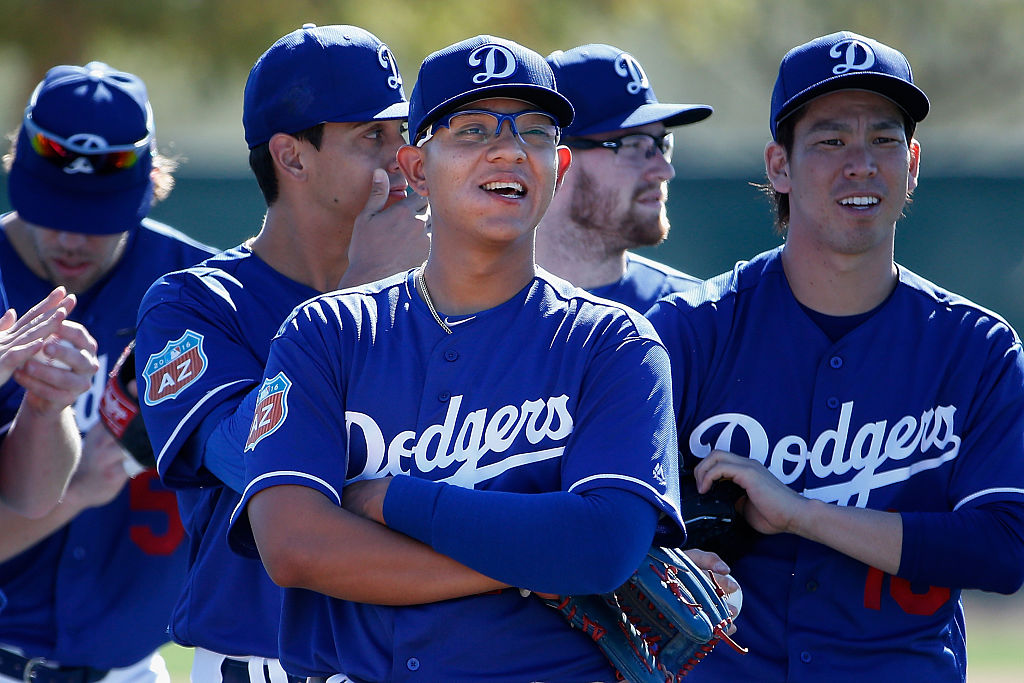 Los Angeles Dodgers top pitching prospect Julio Urias made it to the big leagues last season at the tender age of 19, starting 15 games and posting a 3.39 ERA with 84 strikeouts in 77 innings pitched. As if having fellow nasty-lefties Clayton Kershaw and Rich Hill weren't enough for the Dodgers. Anyway, Urias is super-talented and incredibly young, so it wouldn't be shocking if it took another year for him to really break out in a big way. But even at 19, he's already really good, so he's one to watch for next year.
1. Yoan Moncada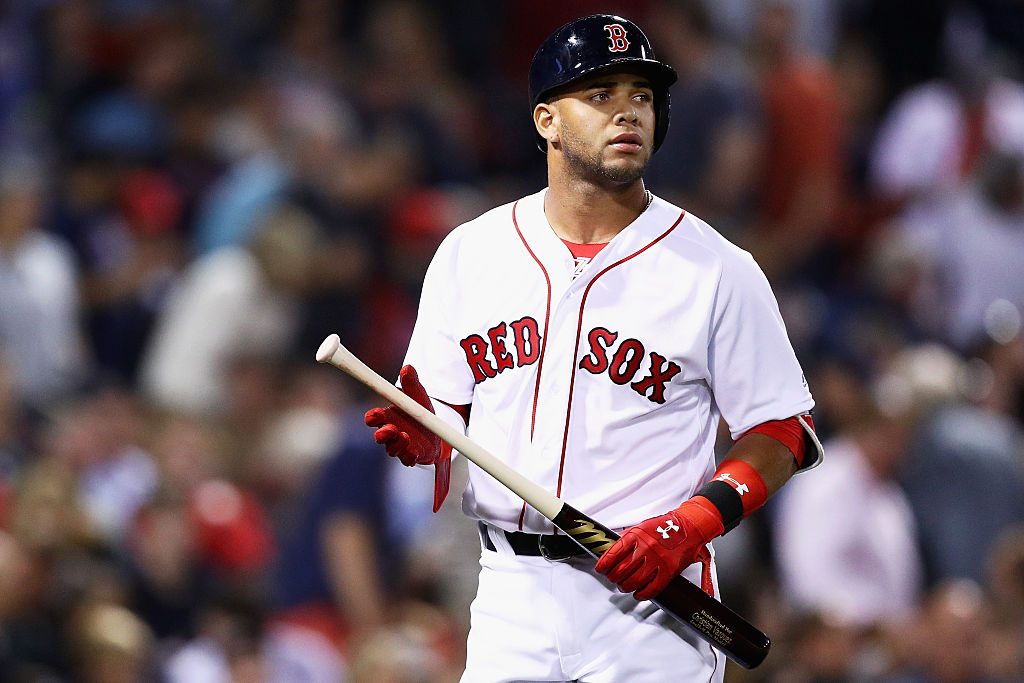 When the Boston Red Sox made the aforementioned deal with the Chicago White Sox for Chris Sale, one player they did give up is second baseman Yoan Moncada. He's currently just 21 years old and went into 2016 as the No. 7 overall prospect in baseball with tremendous batspeed and developing power that could make him one of the most unique hitters in the game. He should get a chance to be on the field every single day for the rebuilding White Sox, and an incredibly hitter-friendly park on the south side of Chicago could help him become a star sooner, rather than later.
All stats and information via baseball-reference.com and baseballprospectus.com.