MLB: Can CC Sabathia Return to Being a Reliable Pitcher?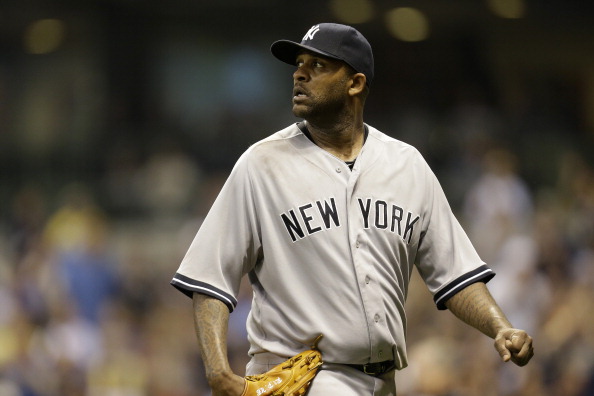 It feels like it's been a while since New York Yankees pitcher CC Sabathia has been an effective pitcher in the majors. He has progressively seen his career go south, with his dominant status loosened from his monster-sized grip as the ever-decreasing velocity of his fastball plays a huge part of that sudden fall from grace.
In each of the last three years, Sabathia has posted an ERA above 4.70 while giving up 20-plus home runs twice and seeing a career-worst 112 earned runs in 2013 and at least 1.2 home runs every nine innings in each campaign. He also allowed 10-plus hits per innings over the last two seasons. It would have been much worse statistically had his 2014 season not been cut short by surgery to repair his degenerated right knee in July of that year.
Sabathia has clearly been a shadow of himself over that span, and his starting rotation spot appears to be in jeopardy with manager Joe Girardi stating that he will go with the best five pitchers regardless of the situation. "We are going to take what we think are the five best, bottom line," Yankees manager Joe Girardi said, according to ESPN.com.
The 35-year-old didn't help his case on Sunday, lasting just 1? innings while giving up three runs with two earned on five hits. It was a step back from his encouraging performance against the Miami Marlins a game prior when he tossed two scoreless innings.
Sabathia has continued to struggle with the velocity of his fastball, rarely topping 90 mph, which often leaves him vulnerable when he misses with his slider. Sabathia has had plenty of issues trying to adjust to the speed decrease; much of his career he relied heavily on his power pitching rather than being a pitcher who primarily depends on his location.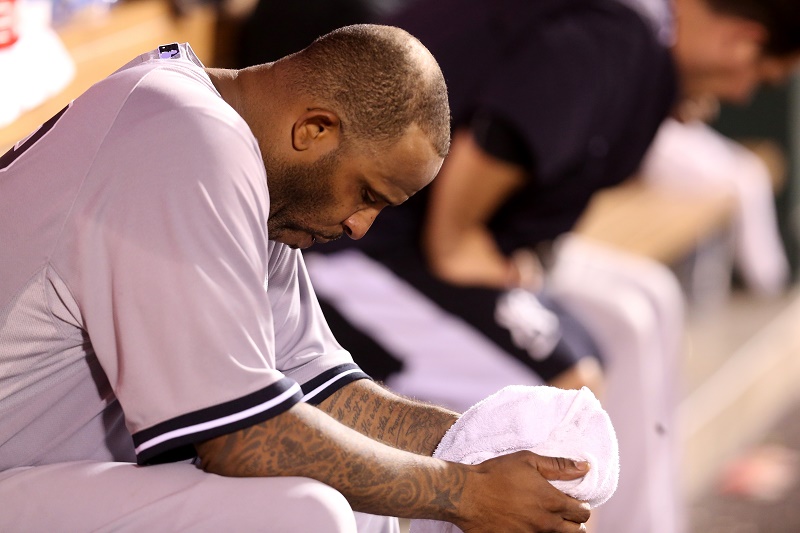 Sabathia's velocity continues dropping in a similar fashion to a few other notable starting pitchers like Jered Weaver, who has struggled to top 80 mph this spring training, and Justin Verlander, who had a dip in his velocity for a couple seasons prior to last year. It's a common issue for many pitchers, but something that Sabathia has to work through in order to be a reliable arm in the rotation.
If he continues to have problems, it could mark the first time in his career that he's relegated to the bullpen as a reliever. He's now fighting to earn the fifth spot, with the Yankees trying to move Ivan Nova into the long reliever role out of the bullpen. If Sabathia lost his starting job, it would be a disappointing situation. New York would have to pay $25 million in each of the next two seasons for a pitcher who is past his prime.
What led to Sabathia's downfall? The inability to stay healthy with his body struggling to handle the power of his throwing motion. His right knee injury in 2014 was obvious evidence that his body can no longer take the physical toll of throwing above 90 mph. Sabathia accepted that fate by wearing a knee brace late last season, and he pitched much better, holding a 2.17 ERA over his final 29 innings pitched.
This has given both Sabathia and the Yankees hope that he can become a reliable pitching option. It's still a work in progress for the former Cy Young award winner, but he has to pitch with a different style; looking more to get batters out by putting the ball in play rather than strikeouts. If he doesn't work with that formula, he will be looking at a new role out of the bullpen in his 16th season in the majors.
Statistics courtesy of Baseball-Reference.com and MLB.com.