MLB: Can the Cardinals Keep Up With the Cubs?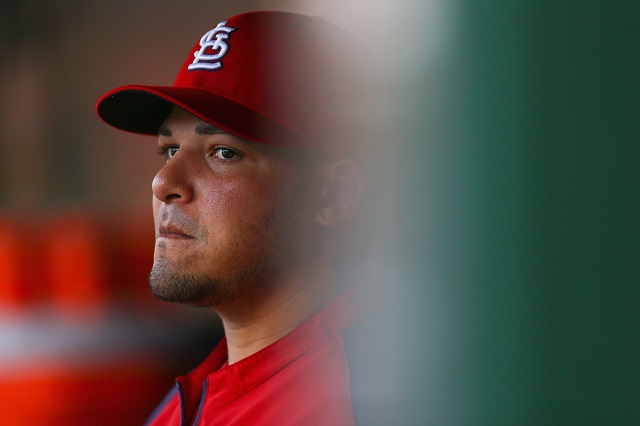 The St. Louis Cardinals won 100 games in 2015, good for the best record in Major League Baseball. That should be good enough to appease the fans and the caretakers of the organization, knowing they have foundation of players and that they'd be favorites to win the National League Central division again next season.
But that's not necessarily the case, for a few reasons. They have a roster of older players, with Matt Holliday, Jhonny Peralta, Adam Wainwright, Matt Carpenter, and Yadier Molina all on the wrong side of 30 heading into 2016. Jason Heyward, John Lackey, and Jaime Garcia all have a decent chance of leaving via free agency,
The Cardinals' division also carried the Pittsburgh Pirates and the Chicago Cubs, owners of the second and third-best records in baseball, respectively. The Pirates have a good core of young talent that should keep the Cardinals on their heels, but they certainly have some questions about their pitching and small-market budget.
The Cubs, on the other hand, have the benefit of young talent and a big-market payroll. The Cubs already have spent $155 million on signing Jon Lester last offseason, and they appear to be gearing up for a run at another big-time starting pitcher. The Cardinals don't even find themselves just fending off the Cubs, but trying to keep up with them. The Cubs are the team that eliminated the Cards from the playoffs in the NLDS, three-games-to-one.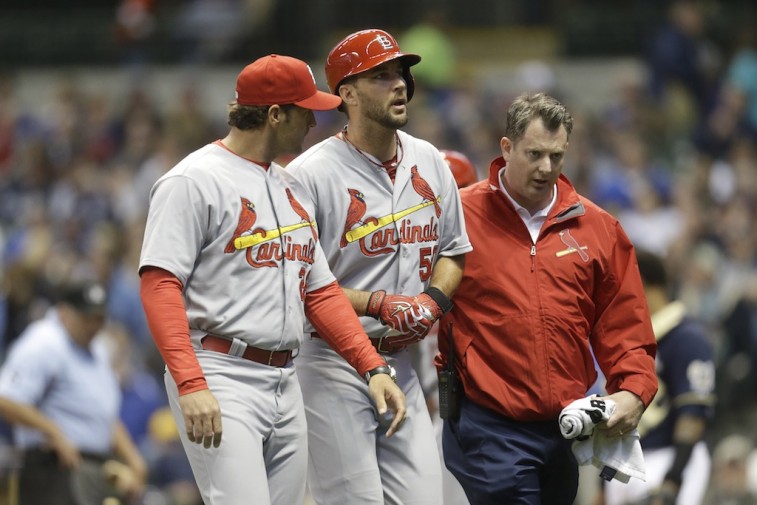 The question, of course, is how do the Cardinals keep up? It's not easy. Young players such as Randal Grichuk and Stephen Piscotty are talented but flawed, with questions about both on defense and whether Piscotty is a full-time player or merely a platoon candidate. Even worse, the Cardinals' best young hitting talent is already on the Major League roster. Who replaces Peralta or Molina when they inevitably are past their prime?
The most simple solution would first be for them to add a little bit more to the team payroll and be active in the free agent market. With the 27-year-old Heyward hitting the market, they'd do well to lock him up long-term, even if it costs them over $150 million to do so. With Wainwright, Lance Lynn, and young pitchers Michael Wacha and Carlos Martinez in the rotation, there is certainly concern over the depth and injury history.
There are several starting pitching options, such as Jordan Zimmermann, Jeff Samardzija, Johnny Cueto, and Mike Leake, that could be worth exploring. St. Louis could also look to deal wither Wacha or Martinez for a package of good, young prospects if they're able to sign a big free agent pitcher. There's reason to believe that, even with an expanded payroll, they may not be able to do that.
The current projected payroll for the Cardinals sits at about $92 million for eight players. Of course, they have many arbitration eligible and pre-arbitration players that would make up, roughly, an estimated $15 million. The 2015 payroll was around $132 million, and with a 2016 payroll that would already be around $125 million with current obligations, projected obligations, and a projected multi-year contract for Heyward, that doesn't leave a lot to spend on a free agent pitcher.
That could mean that the Cards might want to shop Wacha or Martinez for a package led by an established starting pitcher such as Anibal Sanchez, Tom Koehler, or Ian Kennedy. That could add a reliable pitcher in the short-term while bringing back some young prospects to keep the farm system stocked for the near future.
The goal, either way, is to be able to become more competitive in the short and long-term. Both Wacha and Martinez have had shoulder issues, first Wacha in 2014 and then Martinez at the very end of this last season. Shoulder problems are a big red flag, especially in young starting pitchers, and the concerns over Martinez's frame might make now the best time to sell high on him.
It wouldn't be the first time the Cardinals made such a bold move, having dealt Shelby Miller to Atlanta for Heyward last season. It was a "win now" move, knowing that a great season from Heyward would benefit them on the field but possibly price him out of their comfort zone. The same logic works with dealing one of their young starters now; keeping them competitive and restocking the farm system, while taking a risk down the road if the young players don't work out.
Taking risks like that is never fun for an organization, just like how signing free agents to nine-figure contracts don't make anyone comfortable. But the Cardinals are in a position to need to do these things, because Chicago could dominate the NL Central for years if they don't. It's no longer good enough for them just to be the St. Louis Cardinals — now they need to keep up with the Cubs.
Follow Ryan on Twitter @Ryan_Davis17