MLB: Can the Chicago Cubs Make a Historic Comeback?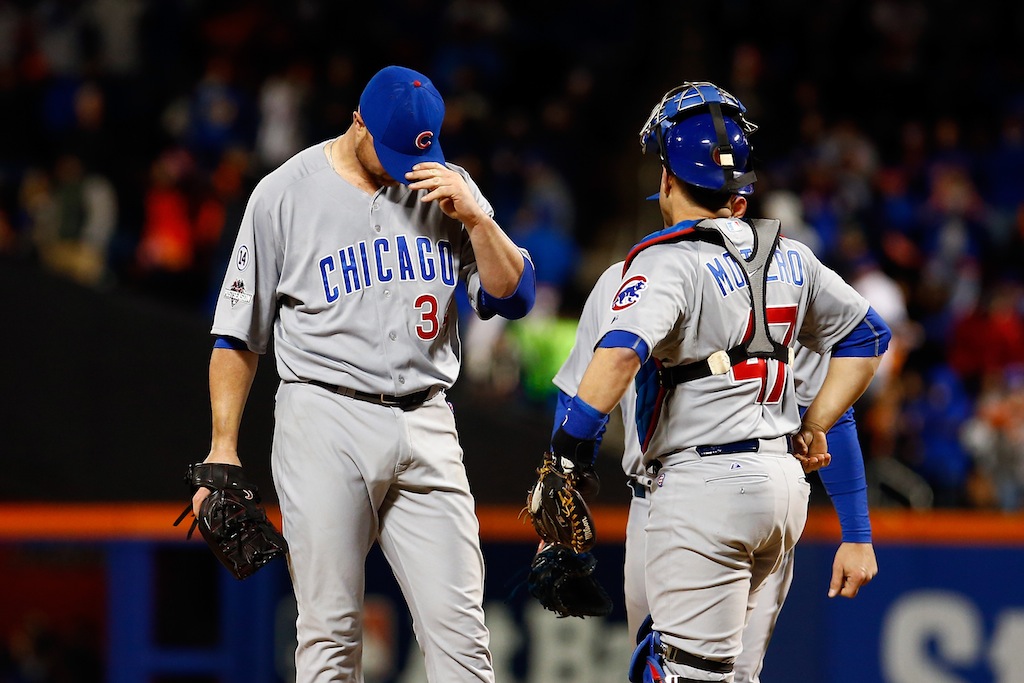 This wasn't how it was supposed to go for the Chicago Cubs. They were supposed to be the team destined to win the 2015 World Series — at least that's what we thought. However, following Tuesday night's 5-2 loss to the New York Mets in Game 3 of the 2015 NLCS, it would appear this group is destined to go only one place: home.
It would be arrogant to think that our previous piece played any part in Chicago's recent struggles. Still, we can't help but feel bad about it. This team felt special. It wasn't just the youth movement that excited us, it was the combination of talent, confidence, and general fearlessness that made us believe this would be the year the Cubs finally exercised all their past demons. Perhaps we spoke to soon.
For a club known for its serious power, the fact that Chicago's bats have suddenly gone quiet has to be the team's worst nightmare. And yet, while all the chips are clearly stacked against them, what if the Cubs needed just one breakout game to turn this thing around? Is this series already too far gone, or does this team have what it takes to right the ship? As history tells us, Major League Baseball has seen this story before.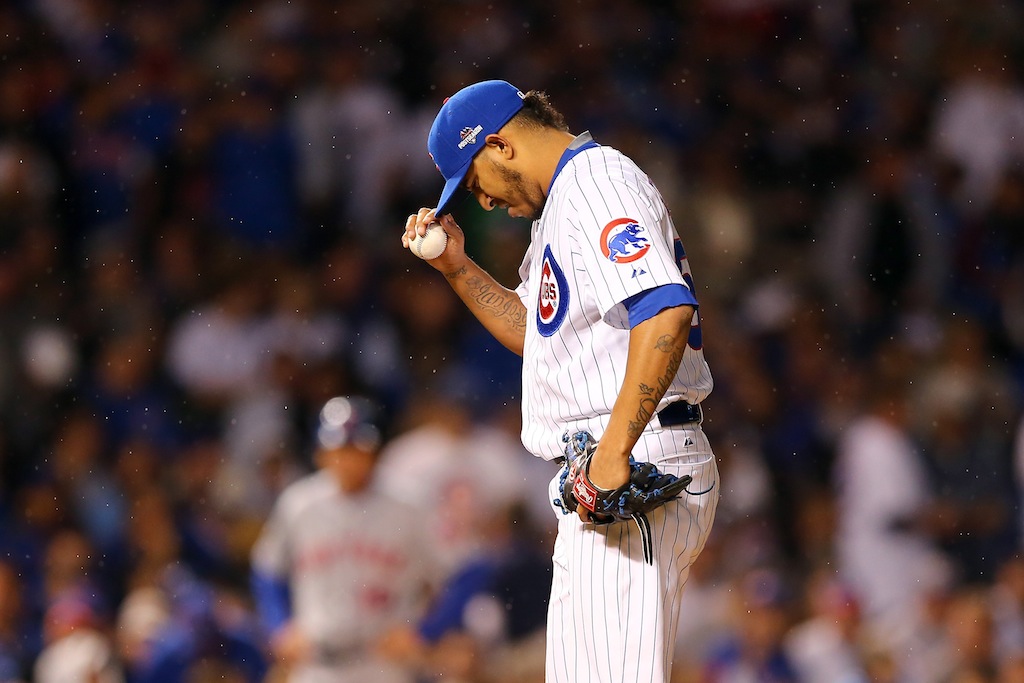 It would be easy to say that the Cubs have finally met a team whose pitching is too dominate to overcome. But if you ask us, that would simply be selling this Chicago team too short. This team has the goods. The Cubs just haven't been performing up to their standards.
"In general, they just have played well," Cubs manager Joe Maddon said of the Mets. "They've played really well. They've done little things well and they've taken advantage of us in different moments. We've not been able to overcome that because we're not hitting the ball like we normally can."
Not only do the Cubs find themselves in a 3-0 hole, but they haven't come close to resembling the same team that toppled the St. Louis Cardinals — the best team in the National League — in the Division Series. In the previous round, Chicago blasted 10 long balls and put a total of 20 runs up on the board. So far this series, the Cubs have managed to scored just five runs, while taking the Mets deep only three times. That's not a way to win ball games.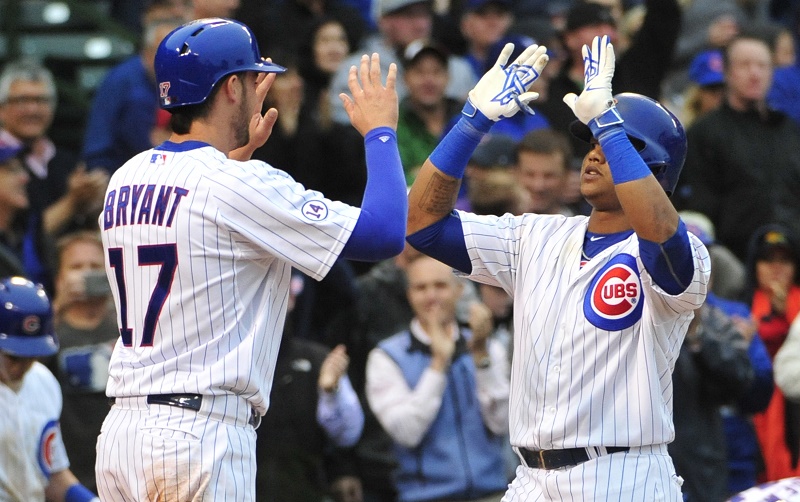 If you're Chicago, this is hardly an ideal situation to be in. However, at least the Cubs players are ready to attack it head on. Said Kyle Schwarber, "It's not the spot we want to be in, but we're here and we have to face it."
For the Cubs to turn this series around, they'll have to take it one game at a time. That, and they have to finally start playing up to their potential. Fortunately for them, team president Theo Epstein has been in this situation before; something he noted after the team's latest defeat.
"Nine different times this year we've won four or more games in a row, so let's just do it a 10th time," Epstein said. "Show up and win tomorrow [Wednesday]. We're dangerous. It's been done before, rumor has it. We can do it."
Will lightning strike twice? We'll know soon enough.
All statistics are courtesy of Baseball-Reference.com and ESPN.go.com.