MLB: Salvador Perez Isn't the First Catcher to Have Tommy John Surgery
In a tough break for Kansas City Royals fans, catcher Salvador Perez will miss the 2019 season to have Tommy John surgery. Perez has been an important part of Kansas City's nucleus for years and he will surely be missed, but Royals fans can take comfort knowing this is a fairly common procedure. While the surgery is mostly known for being performed on pitchers, position players undergo it as well. Let's take a look at six other catchers who have also had Tommy John surgery.  
Travis d'Arnaud
Just last season, Mets catcher Travis d'Arnaud had season-ending Tommy John surgery in April 2018. The catcher was coming off a 2017 season in which he achieved career highs in home runs, games, and at-bats.

Royals fans looking to see how Perez may bounce back should look elsewhere, as only time will tell how d'Arnaud's 2019 recovery season plays out.
Ben Davis
This former journeyman catcher, best known for a surprise bunt to break up a Curt Schilling perfect game, had Tommy John surgery in 2004 while with the White Sox. It's hard to gauge the effect the injury had on Davis's big league career. He never played in the majors again, bouncing around in the minors for a few seasons after that, but he'd never been an elite catcher prior to the surgery.
Todd Hundley
Before his Tommy John surgery in 1998, Todd Hundley was an All-Star catcher for the New York Mets. An untimely elbow injury and the Mets acquisition of future Hall of Famer Mike Piazza sent Hundley's career into a tailspin.

The Mets attempted to play Hundley in left field upon his return with disastrous results. Hundley posted a respectable 1999 season catching for the Dodgers, but his numbers declined over the next several seasons. He last played in 2003.
Andrew Knapp
Knapp was an up and coming catching prospect for the Phillies before he had Tommy John surgery in 2013. After several seasons coming up through Philadelphia's minor league system, Knapp appears to have a found reliable home at the big league level as a backup catcher. He appeared in 140 games with 419 plate appearances over the 2017-2018 seasons. This spring he appears to be the favorite to back up new acquisition JT Realmuto.
Matt Wieters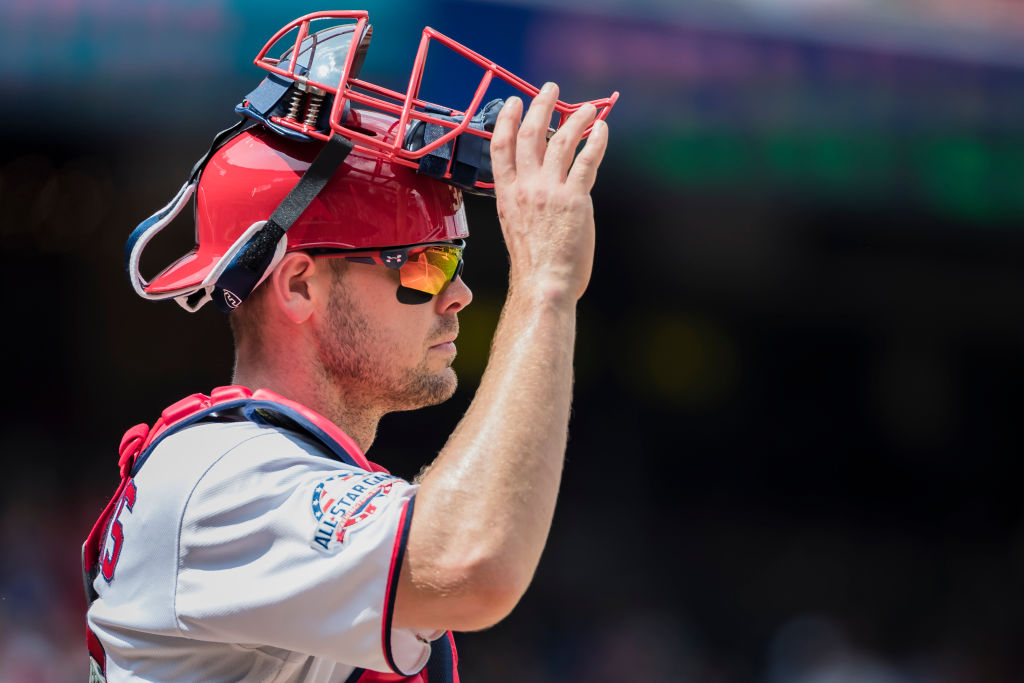 It was in June 2014 when Wieters, then still the catcher for the Baltimore Orioles, underwent his Tommy John surgery. This caused him to miss the rest of that season and part of the 2015 campaign.

In his first full season after the surgery in 2016, Wieters did not get back to his earlier form, but he rebounded respectably. He hit 16 home runs with 66 RBIs, a .300 on-base percentage and a .409 slugging percentage. Defensively speaking, as of last season it appeared that Wieters' throwing ability had returned to his earlier, pre-surgery form.

Vance Wilson
If Salvador Perez needs advice on how to manage and recover from Tommy John surgery, he need look no further than his own coaching staff.

Current Royals bullpen coach and former Detroit Tigers catcher Vance Wilson had Tommy John surgery twice during the 2007 and 2008 seasons. According to Wilson's experience, he told Perez he can expect a 12-month process from procedure to recovery. Wilson also said he felt ready for big league competition again within 13 months.

With Wilson on hand to guide him through the process and more players at every position undergoing the surgery than ever, Royals fans are hoping they can count on Perez to lead the team again in 2020.