MLB: Clayton Kershaw Injury Puts Dodgers on the Ropes
How bad is a Clayton Kershaw injury for the Dodgers? Well, the impact is the same as it would be on any other team, only much worse. The lefty has long since proven himself the toughest pitcher to replace. For a Los Angeles club that's under .500 (29-35) without him and 14-2 with him on the mound, think of him as the difference between second and fourth place.  Missing him until after the All Star Break effectively puts this $253 million Dodgers club on the ropes.
Early reports on Kershaw's injury allow Dodgers fans to avoid complete panic for now. According to the limited information allowed by club officials, we know he received an epidural injection to treat continuing discomfort in his lower back. (Normally, this approach is prescribed for a bulging disc.) The Dodgers ace felt the worst of it following a June 26 outing against Pittsburgh, which was one of two poor starts this season.
Kershaw agreed on the course of treatment and a trip to the disabled list, preferring to settle the issue now. He can return in mid-to-late July if his back responds well to the injection, manager Dave Roberts told reporters on June 30.
You can't say the situation is dire for Los Angeles in the meantime, but it's getting there. Kenta Maeda (6-5, 2.91 ERA) and Scott Kazmir (6-3, 4.67 ERA) are capable middle-rotation performers, but there is no match for the swagger the Dodgers feel when Kershaw takes the mound. As his gaudy record (11-2) and MLB-best ERA (1.79), WHIP (0.72), and innings (121.0) show, he's the closest thing there is to a guaranteed win in baseball.
For a team ranked 26th on offense through its first 80 games, L.A. needs all the lights-out performances it can get on the mound. There is no telling when reinforcements will be on the way. The club's quick-trigger move of acquiring Bud Norris from Atlanta reveals the club is verging on desperate.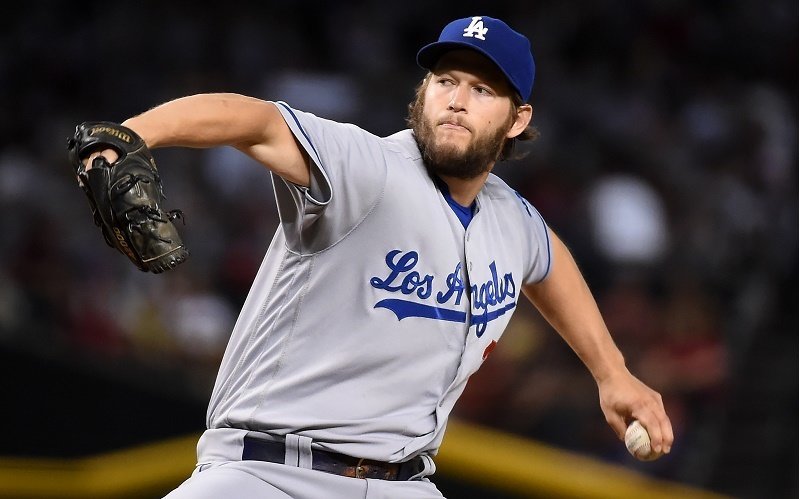 Norris, who was bounced out of the Atlanta rotation in April but returned at the start of June, is on a run of five straight starts in which he allowed 3 ER or fewer in 5.0 IP or more. His best start of the year — a seven-inning, no-run, no-walk, eight-strikeout performance against the punchless Mets — came in his last outing on June 26. If you're a glass-half-full person, you pray for a couple more of these in the next three weeks.
No one expects Norris, moving to his fourth team since the start of last season, to be a long-term answer for L.A. The team may not need one. Club officials are still depending on the return of Hyun Jin Ryu, Brett Andersen, and Brandon McCarthy later on this season. Each pitcher has the potential to dominate for the space of a few starts, and Kershaw could find himself with a legitimate squad around him by the time August rolls around.
But these coming weeks for L.A. could be disastrous if the rotation swoons and the bullpen is forced to intervene. Still holding a razor-thin lead in the Wild Card race, the Dodgers are heading back to Chavez Ravine for a 10-game homestand against Colorado, Baltimore, and San Diego. Expect a few batterings at the hands of Rockies and Orioles hitters, who do nothing but slug.
It will take some valiant efforts from the L.A. bullpen to preserve late-game leads against this bunch. When Kershaw pitches, the bullpen is almost an afterthought. Not so when short-outing starters face high-scoring teams.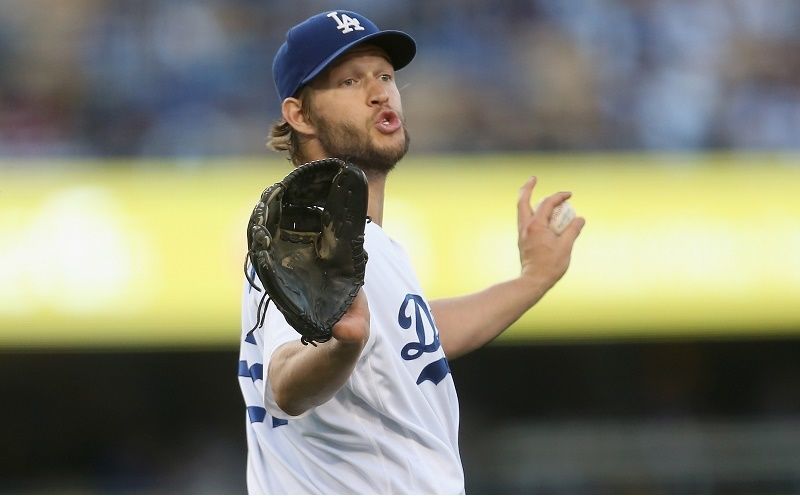 Middle relief has been iffy all year, and the arms that have been solid (including Adam Liberatore) have benefited from a minimal workload so far. Six games against Colorado and Baltimore might change his frequency of use in a hurry.
But it will also take a better showing from the team's slumping lineup. Since the start of June, L.A's .225 batting average is worst in baseball, and its .299 on-base percentage and 101 runs rank the club among the game's least productive squads. Adrian Gonzalez and Chase Utley have been in terrible slumps, and it's too early to tell if Yasiel Puig can finally deliver some punch for this offense. (Yasmani Grandal hit .164 in June.)
Without a heroic performance from Corey Seager this season, it's hard to imagine the offense looking remotely respectable. In other words, the timing couldn't be worse for Clayton Kershaw to head to the disabled list. Fans and pundits thought the Dodgers were crazy for not doubling down with Zack Greinke and the team's ace for the coming years. While there is no comparison between these two pitchers overall, Greinke was nearly Kershaw's equal in 2015.
However, L.A.'s front office has all the advanced stats and more, and could see Greinke was expendable. Yet the strategy relied on a healthy Kershaw making his start every fifth day. The Dodgers won't have that until at least the weekend after the All Star Game. By then, the Wild Card race might be crowded and L.A. could be on the outside looking in.
Connect with Eric on Twitter @EricSchaalNY
Statistics courtesy of Fangraphs.com and Baseball-Reference.com.