MLB: Clayton Kershaw Still the Toughest Pitcher to Replace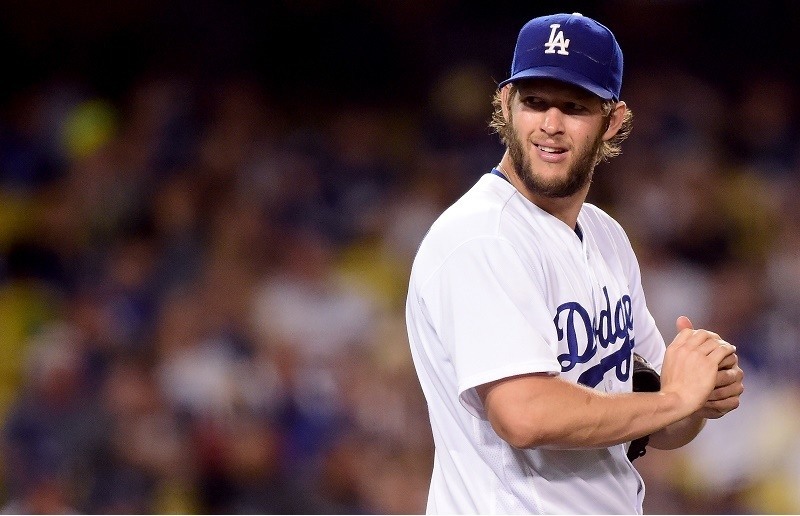 Through 70 games in 2015, the Los Angeles Dodgers were 39-31. Zack Greinke and Clayton Kershaw had already established they were the dominant forces on the team, and the formula played out that same way for the entire season. Naturally, when Greinke signed with Arizona, pundits wondered if the Dodger train could possibly keep on rolling. In 2016, L.A. was 37-33 through 70 games, just two games off the pace. (Pythagorean models say they ought to have been 39-31, anyhow.)
So Greinke could be replaced, and the team's front office accomplished it with Kenta Maeda. This season, the value of Greinke through late June ($17.3 million) was just a shade over that of Maeda ($16,3), according to Fangraphs. This number represents about what it would cost a team to replace the production of an individual player by dipping into the free agent market. Keeping Greinke's salary ($34 million) in mind, you can see he's about halfway there.
As for Clayton Kershaw, there is no one close to the value he has delivered for L.A. in 2016, and there is nothing new about it. Since 2011, Kershaw has delivered over $310 million in value for the Dodgers — far more than the the next-best pitcher, David Price ($210 million). This season, the gap between Kershaw (11-1, 1.57 ERA) and the rest of the pack is more pronounced, even with the season of Jake Arrieta (11-1, 1.74 ERA) is having.
Here are the five hardest pitchers to replace in 2016.
5. Jose Fernandez, Marlins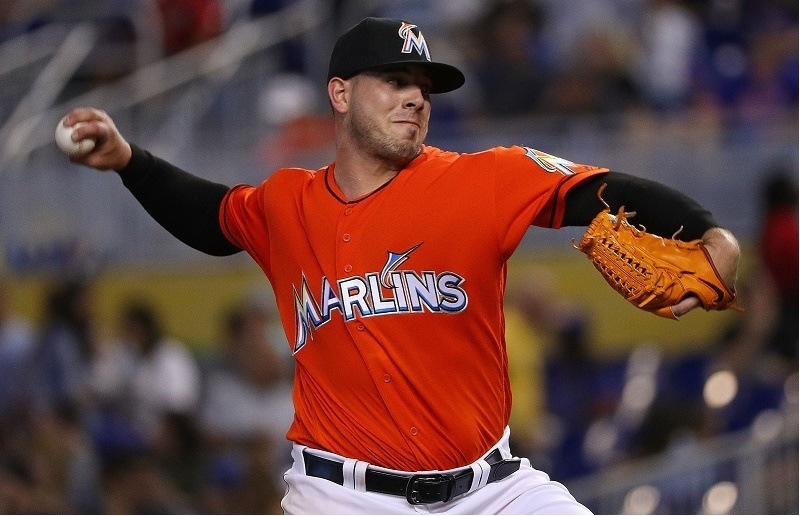 Jose Fernandez has the highest strikeout rate (13.17 K/9) of any starting pitcher in 2016 and his fielding independent pitching (FIP) trails only Kershaw and Noah Syndergaard. With only 80.2 IP through 13 starts, Fernandez has delivered a 3.0 WAR for Miami, better than Arrieta (2.9 WAR). Trying to buy his value on the free agent market would have cost about $24.4 million.
For most fans, Fernandez's 9-3 record and 2.57 ERA will suffice. It's hard to think of the Marlins as a .500 team without his contribution, and Miami is relevant in the Wild Card race as a result.
4. Jose Quintana, White Sox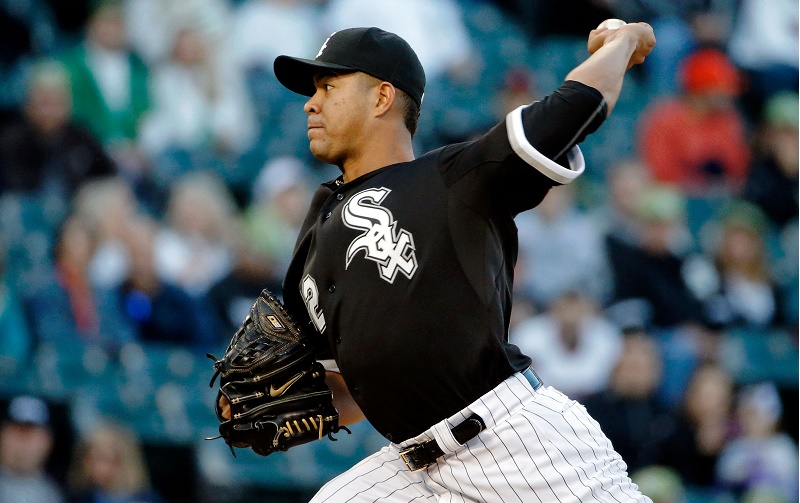 While he remains one of the most underrated players in baseball, anyone who looks at the numbers cannot undervalue Chicago's Jose Quintana. The left-hander sported a sparkling 2.63 ERA (2.59 FIP) over 92.1 IP while averaging nearly a strikeout per inning. Unfortunately, he plays for the White Sox, so his sterling work on the mound has yielded him a 5-7 record.
In 2015, Quintana's sensational year (3.00 FIP) was likewise not rewarded in the win column (14-17). Call it the Felix Hernandez syndrome. For years, the King rarely picked up wins with the anemic Mariners offense behind him. Quintana is suffering from an acute case of this playing for the lowly South Siders. According to Fangraphs, it would cost $24.6 million to replace the lefty's production through 14 starts.
3. Johnny Cueto, Giants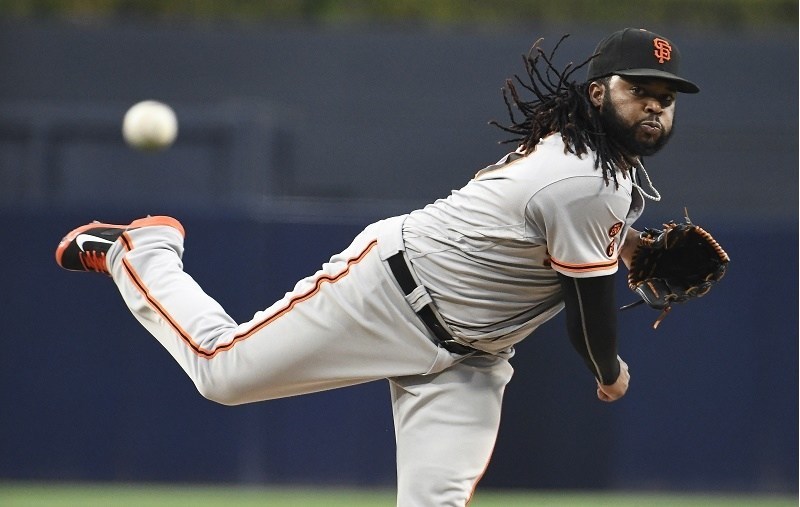 San Francisco spent a bundle (six years, $130 million) on Johnny Cueto, and so far he's been worth every penny. In fact, Fangraphs estimates it would cost the Giants $25.2 million just to replace his production (10-1, 2.10 ERA, 2.45 FIP) through 14 starts this season. His home-run rate (0.26/9) has him giving up a long ball once every four complete games, so that'll work.
He's also been a workhorse for San Francisco. His 102.2 IP are second only to Kershaw, who's had one more start. While Madison Bumgarner is having a typically extraordinary year, he's getting out-pitched by his new teammate. This signing is looking better by the week for the Giants, and they lead the NL West because of the revamped rotation.
2. Noah Syndergaard, Mets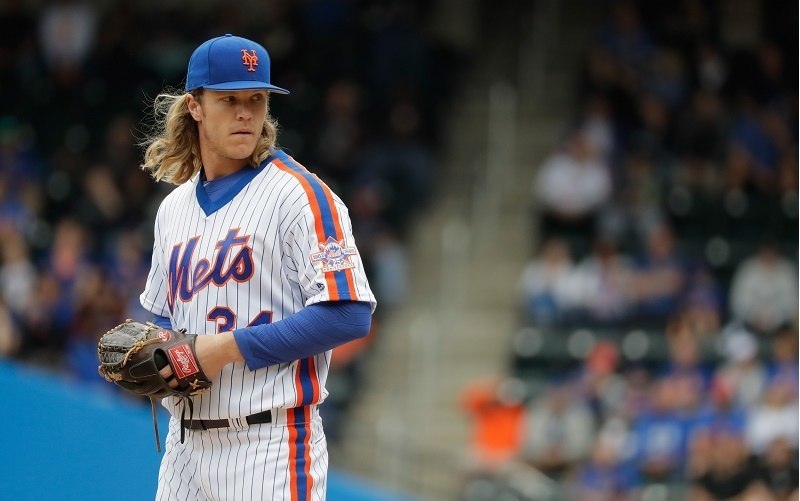 Who needs the Dark Knight when you have Thor? Noah Syndergaard is doing a good job convincing everyone he possesses the hammer of the gods in 2016.  Through 13 starts, the 23-year-old posted a 7-2 record with a 1.93 ERA (1.73 FIP). Syndergaard showcases the game's fastest pitch, a four-seam fastball that averages 98.0 miles per hour on the radar gun.
While Matt Harvey struggles and the Mets offense sputters, Syndergaard is making every start count. To replace him on the free agent market, New York would have to spend about $28.2 million just to cover his production through late June. We'll call that a bargain for ownership with Syndergaard making the league minimum in his second year. He's under club control until the end of 2021.
1. Clayton Kershaw, Dodgers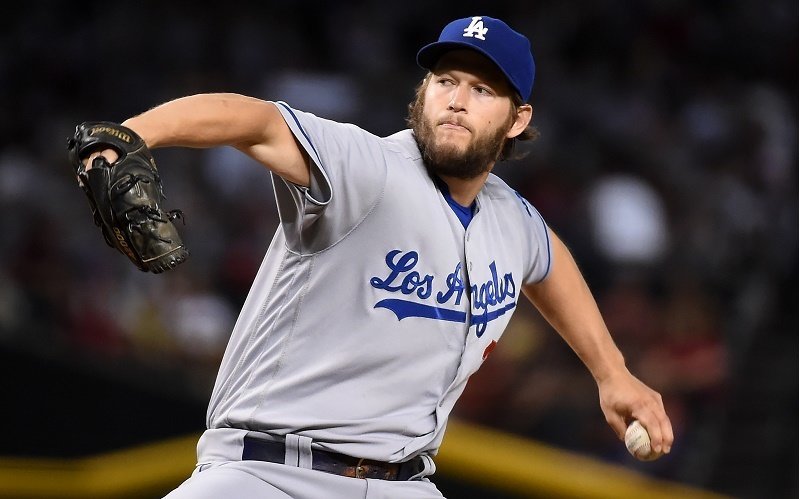 While the other pitchers on this list are having All Star seasons, no one is coming close to what Clayton Kershaw is doing. The Dodgers ace leads everyone in wins (11), ERA (1.57), FIP (1.58), innings pitched (115.0), and of course WAR (5.3). If you don't like those stats, just check out his strikeouts (141) versus his walks (7). Yep, the ratio is a little better than a 20-to-1 in 2016. (Arrieta is just a bit better than 3-to-1.)
Kershaw has also thrown three complete-game shutouts through his first 15 starts. Following a historically dominant run, Kershaw has been better this season. According to Fangraphs, his production would have cost about $42.4 million on the free agent market. There is no pitcher or position player near that figure. Greinke's departure was enough to make Dodgers fans nervous, but Kershaw remains the toughest pitcher to replace in Major League Baseball.
Connect with Eric on Twitter @EricSchaalNY
Source: Fangraphs.com.