MLB: The Biggest Concern for Each American League Contender
The American League, much like the National League, still has a ton of teams in contention for the playoffs. But also like the National League, nobody is perfect. The good news is that you can still win the World Series with a less than perfect team. The Kansas City Royals of 2015, for example, didn't have the best starting pitching in the league and they didn't have anyone who was a lock for the Hall of Fame — but they were still an American League contender. One of these teams might be as well, but first they have to address their issues. Here are each team's biggest concerns.
Texas Rangers: Rotation after top two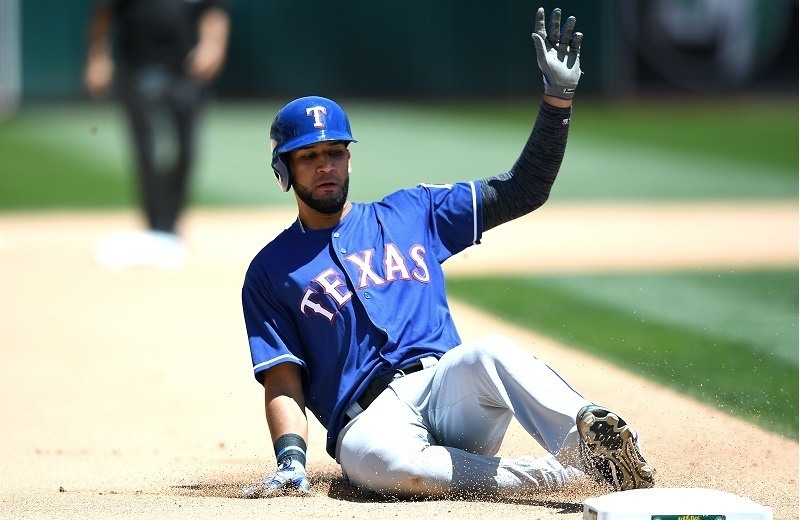 The Rangers have a lot going for them. They have the best record in the AL; they're one of the best offensive teams in the league; and they have several reliable arms in the bullpen. But after Yu Darvish and Cole Hamels in the starting rotation, there are some questions. They acquired Lucas Harrell from the Atlanta Braves, but he went to the 15-day DL after just four starts. Right now, Martin Perez and A.J. Griffin would be your games three and four starters. That's a big concern for the postseason.
Cleveland Indians: Bullpen and walks
The Indians have a rare, scary combination of a high-scoring offense and great starting pitching. Nobody expected Cleveland to be able to score runs at the pace that they have to this point, coming in second in the AL to the Red Sox in runs scored. The problem for Cleveland? Even with the addition of Andrew Miller, the bullpen is still somewhat shaky. For the season, the Indians' bullpen holds a 3.54 ERA with 3.5 BB/9 and just 2.48 K/BB. There is some talent there, but to be successful they need to be far less wild.
Toronto Blue Jays: Holes in lineup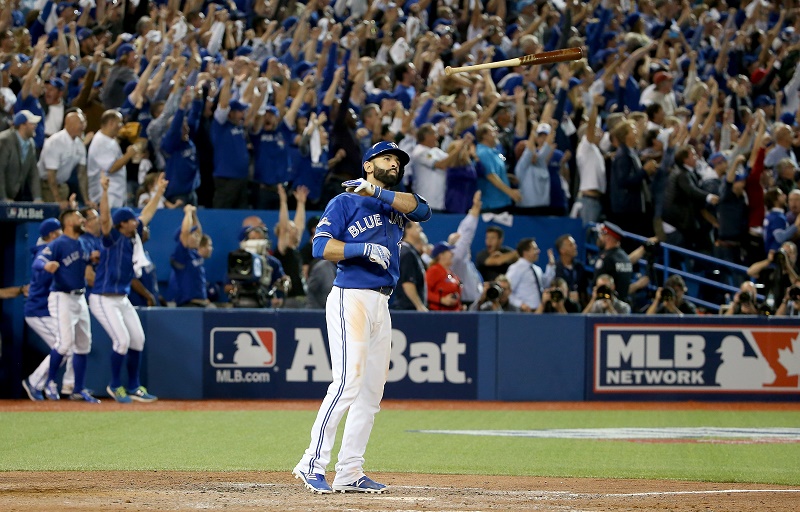 The Blue Jays have had really good starting pitching and a decent bullpen all season. Had you known that fact before the season started, you'd be convinced that they are the runaway best team in the league. Unfortunately, their historically good lineup from 2015 hasn't returned to form in 2016. Josh Donaldson and Edwin Encarnacion have been great, and Michael Saunders has been a nice surprise.
However, there has been a major step back offensively concerning several of the hitters in their lineup, including Jose Bautista, Justin Smoak, Kevin Pillar, and even Devon Travis. The Jays still have a good lineup, but there are a few holes that many didn't anticipate and were not there previously.
Boston Red Sox: Bullpen depth
The Boston Red Sox can score runs with the best of them. It's a big reason why they have a great shot at winning the World Series this year. Boston has scored 677 runs in 123 games, good for an average of 5.5 runs per game. The starting pitching, which was a pretty big concern coming out of the gate, has stabilized a bit with David Price pitching better and strong performances from Rick Porcello, Steven Wright, and even Drew Pomeranz lately.
But the real question? The bullpen depth. Craig Kimbrel is really good when he's on, and there are a few others who have experienced good stretches too. But Koji Uehara, Junichi Tazawa, Robbie Ross, and Matt Barnes have all had their bad moments, too.
Baltimore Orioles: Starting rotation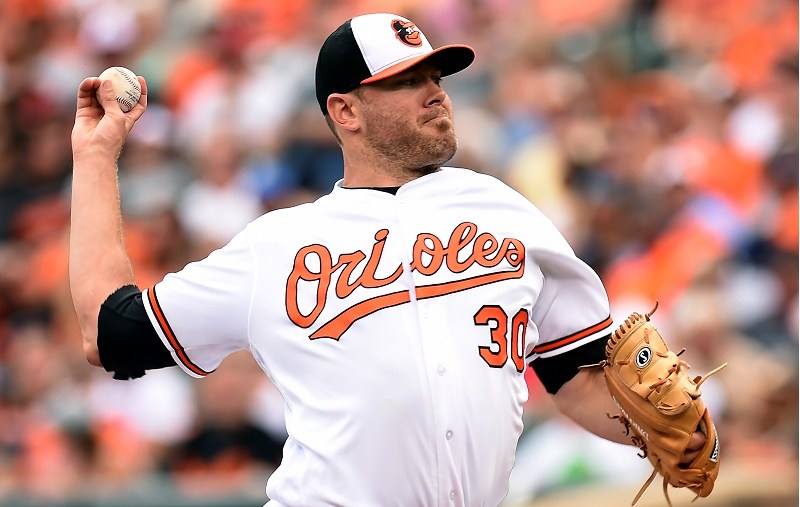 The Orioles got off to an extraordinary start behind a great bullpen and several great offensive performances. Manny Machado has been a breakout player and Mark Trumbo has surprised with 37 home runs while playing the corner outfield. But starting pitching is the true concern in Baltimore, with no starter having a FIP below 4.27. Chris Tillman has been the best of the bunch, but even he isn't having a season that remarkable. Kevin Gausman and Dylan Bundy are promising young players who perform well at times, but it's hard to imagine this group winning a playoff series or two.
Seattle Mariners: Rotation depth
Much like the Orioles, the Mariners' problem this season is their rotation depth. They have had to place Nate Karns and James Paxton on the disabled list; Taijuan Walker was sent to the minors; and Wade Miley was actually traded to Baltimore prior to the trade deadline. As of now, Seattle is running out Felix Hernandez, Hisashi Iwakuma, Wade LeBlanc, and Ariel Miranda. The first two are solid, but after that it's a little dicey. They really need to get Karns and Paxton back, as well as a better-performing Walker, if they're going to compete for a championship.
Detroit Tigers: Starting pitching
It's the same story with the Tigers, who are yet another fringe wild card American League contender. Jordan Zimmermann has been bad and injured, as has Mike Pelfrey. Justin Verlander has had a nice season and Michael Fulmer has been a pleasant surprise, but if they were going into a playoff series you might be a bit concerned throwing Verlander, Fulmer, and Michael Boyd as your top three.
Houston Astros: Weak offense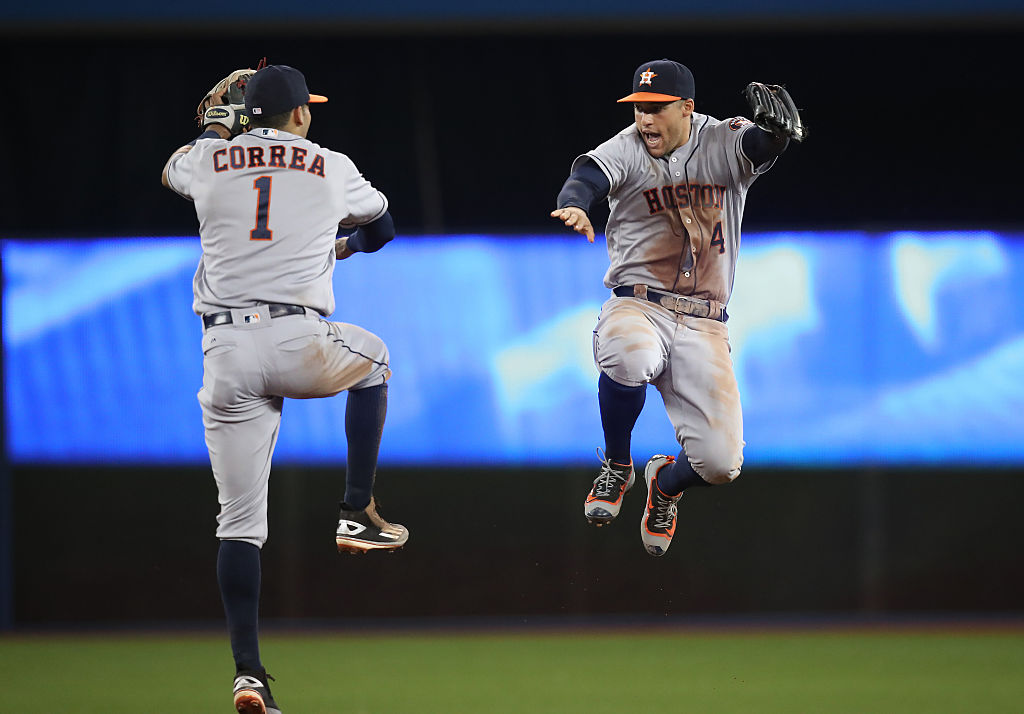 Outside of an MVP-like performance from second baseman Jose Altuve, the Houston Astros offense has been pretty mediocre. Shortstop Carlos Correa has experienced a nice season, as has outfielder George Springer. But with Luis Valbuena on the disabled list, Colby Rasmus having a down year — and also being injured — and Carlos Gomez performing poorly enough to get released, the Houston Astros have put together one of the more inconsistent offensive groups in the American League.
Kansas City Royals: No offense
A week or two ago, the Royals probably wouldn't have even made this list. They've been as hot as anyone lately, forcing us to discuss them as a potential playoff performer. It's not all that likely that they'll end up in the postseason — in large part due to them having one of the worst offenses in the game. Alex Gordon got off to a horrid start and his numbers are down across the board (although in his last 19 games, he's posted an OPS of .980). The Royals are 14-5 in those 19, but it might all be too little, too late.
New York Yankees: Everything
With the New York Yankees, it's a wonder they're a few games over .500 as it is. According to their Pythagorean record, which is based on runs scored and runs allowed, New York should be 58-65. But as it stands, they're still in the running to make the postseason. However, the things that are concerning for this team are endless: They have a bottom rung offense, thin and bad starting pitching, and the bullpen — once the best in the game — is just middle of the road without Miller and Aroldis Chapman.
Follow Ryan on Twitter @RyanDavisBP
Statistics courtesy of ESPN and Baseball-Reference.