MLB: 4 Contenders With Needs and Early Potential Trade Targets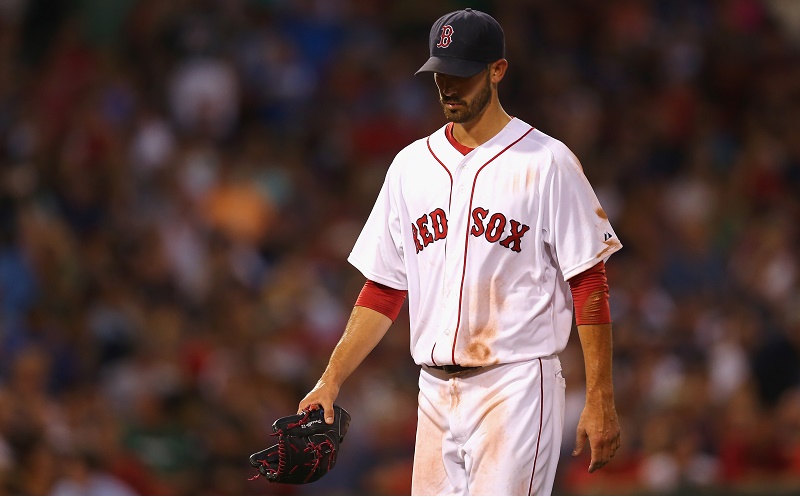 With the MLB season in full swing and nearly a quarter of the schedule behind us, we've begun to see which teams fancy themselves to be true contenders and which need to continue building toward next year and beyond. Some teams, like the Chicago Cubs, have lived up to expectations, while others have seemingly come out of nowhere. Regardless, no team is perfect.
With that in mind, there are several players who look like they will be available at the trade deadline this season. Let's take a look at a few of the contenders' needs and which potentially available players could fit the holes in their rosters as potential trade targets.
1. Boston Red Sox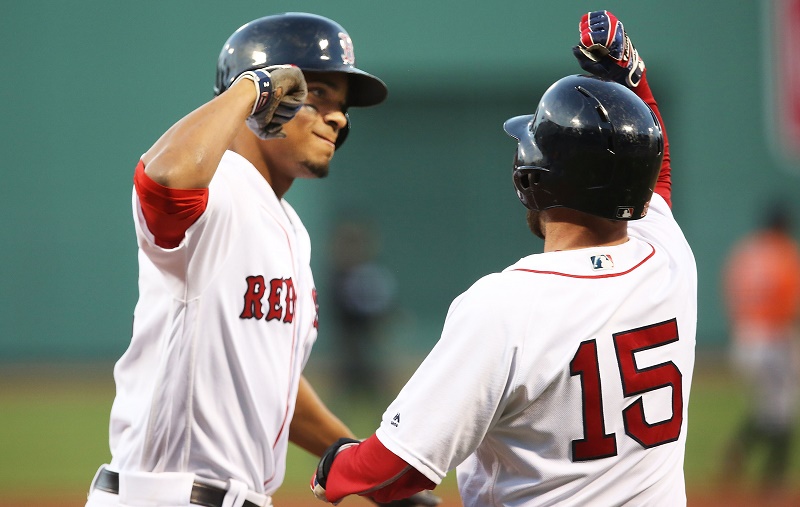 The Red Sox don't just have a strong offense, but they've actually had one of the best offenses in major league history at this point in the season. But the first-place Sox don't have great starting pitching outside of their ace David Price. Rick Porcello is having a bounce-back season so far, and Steven Wright has been shockingly good, but nobody is counting on either of those pitchers to carry the Red Sox to the World Series.
Boston's starting rotation has a 4.49 ERA in 202 1/3 innings as a collective group, which is in part due to how awful Clay Buchholz has been, as well as Price's early struggles. But Boston could improve their odds of winning in the postseason by adding at least one more quality rotation arm, even if it's just a guy who they feel comfortable putting out there in the fourth game of a playoff series.
The Minnesota Twins don't seem to be going anywhere this season, and they have 33-year-old reliable starter Ervin Santana on their roster. Santana is signed for two more seasons — with an option for a third — after this year, but a deal could be in both teams' best interests. The San Diego Padres have James Shields, who could also become available, but as of right now they probably aren't thinking about selling players off as much as contending in a winnable division.
2. Washington Nationals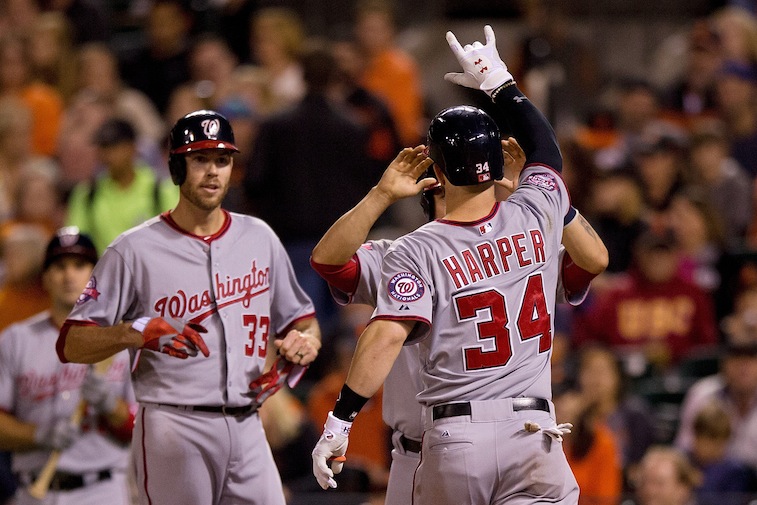 The Nats' starting rotation has given the team fantastic performances, including a recent 20-strikeout game from Max Scherzer. The problem with Washington — a team looking at a season-long battle with the New York Mets in the NL East — has been their offense. Bryce Harper is one of the best hitters of this generation, but without much support in the lineup, it's hard to consider Washington a real World Series contender.
Washington is currently No. 8 in the National League in runs scored, ninth in batting average, and 10th in on-base percentage. Considering the fact that some of the money is locked up in their lineup, they might have to get creative in order to make a trade.
One potential trade target may be Milwaukee Brewers outfielder Ryan Braun, who is still owed $80 million over the next four seasons. The Nationals have outfielder Jayson Werth — due $41 million over the next two years — is badly under-performing and soaking up the bulk of the time in left field. Swapping the two outfielders (with prospects going from Washington to Milwaukee as well) could help both teams achieve their respective goals.
3. Chicago White Sox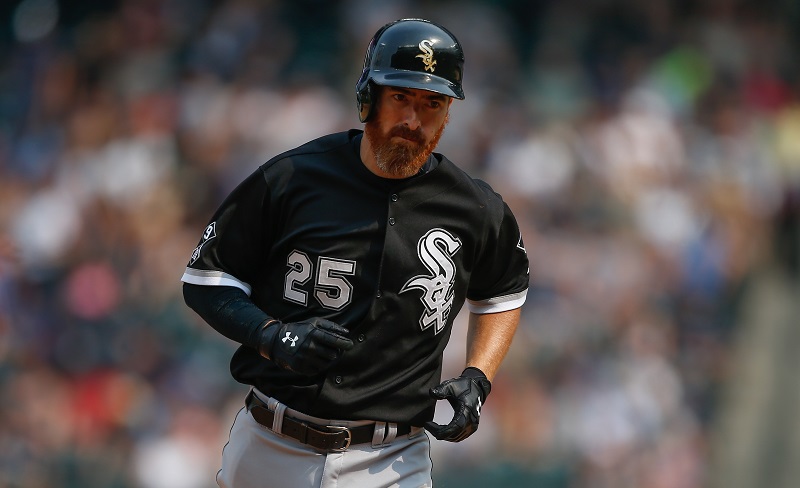 The White Sox have been one of the major surprise teams in baseball this season, rushing out to the best record in the American League. But they're far from complete, as they've had struggles with both offense and defense thus far this season. One of the weak spots in their lineup is the catcher position, a spot that hasn't been solid since A.J. Pierzynski played on the south side of Chicago.
In 133 plate appearances so far this season, White Sox catchers have hit just .217/.278/.333. There generally aren't a ton of starting-caliber catchers available in the trade market from year to year, but this season could be the exception. If the right deal is involved, the Brewers, yet again, have a player they're interested in moving, catcher Jonathan Lucroy.
Lucroy is having a great season for Milwaukee, hitting .302/.362/.457 and — possibly most important — performing well on the defensive side of the ball. He's 30 years old and under contract through next season at a bargain price of $5.2 million. The need is there in Chicago, and the Brewers have no reason hold onto Lucroy. However, the question is whether or not the White Sox have enough good prospects available to send to Milwaukee.
4. Seattle Mariners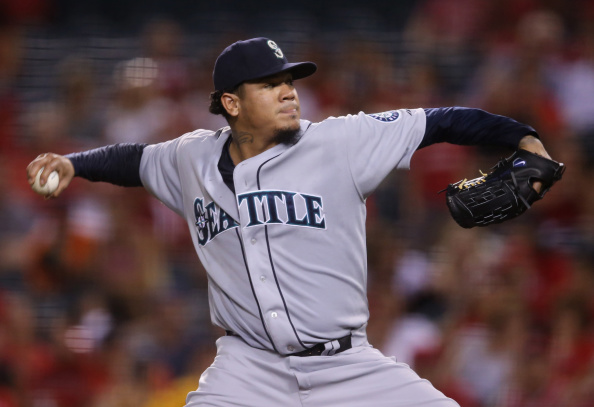 The Mariners ran out to an early lead in the AL West based on their strong pitching and the hot hitting of second baseman Robinson Cano. Seattle seems to have some staying power based on the arms of Felix Hernandez and Taijuan Walker, but they could use upgrades at several positions. Catcher, first base, left field, and center field are all spots where the Mariners could make a deal to bump out the current starter without thinking twice about it.
The Atlanta Braves don't have a ton of offense, but what they do have available for trade is outfielder Nick Markakis. He's a quality defensive right fielder and as consistent as they come at the plate, although unspectacular. He's hitting .275/.376/.367 on the season and would bring a legitimate bat to the lineup in Seattle. The downside is that the Mariners may not want to be on the hook for $22 million over the next two seasons.
If the Houston Astros can't get things turned around this season, they have outfielder Colby Rasmus, who accepted the qualifying offer last offseason, and therefore would only be a commitment for the rest of the season. Rasmus is a high-quality defensive outfielder with an ability to get on base and hit for power, which would certainly be something the Mariners would be interested in discussing.
Follow Ryan on Twitter @RyanDavisBP
Statistics courtesy of ESPN.com and Baseball-Reference.com.