5 MLB Playoff Contenders Ravaged by Injuries This Season
When you boil down a 162-game schedule to a simple, five-game series — where the first team to win three games moves on and the loser goes home — you'll experience disappointing times when the best teams ends up losing. In fact, the strongest teams lose frequently; only twice in the last 20 years have teams with over 100 regular-season wins won the World Series. So, why does this happen? Well, sometimes promising players just let you down, but one of the biggest, most unpredictable factors is injuries. Here are five MLB playoff contenders hit the hardest by injuries this season.
1. St. Louis Cardinals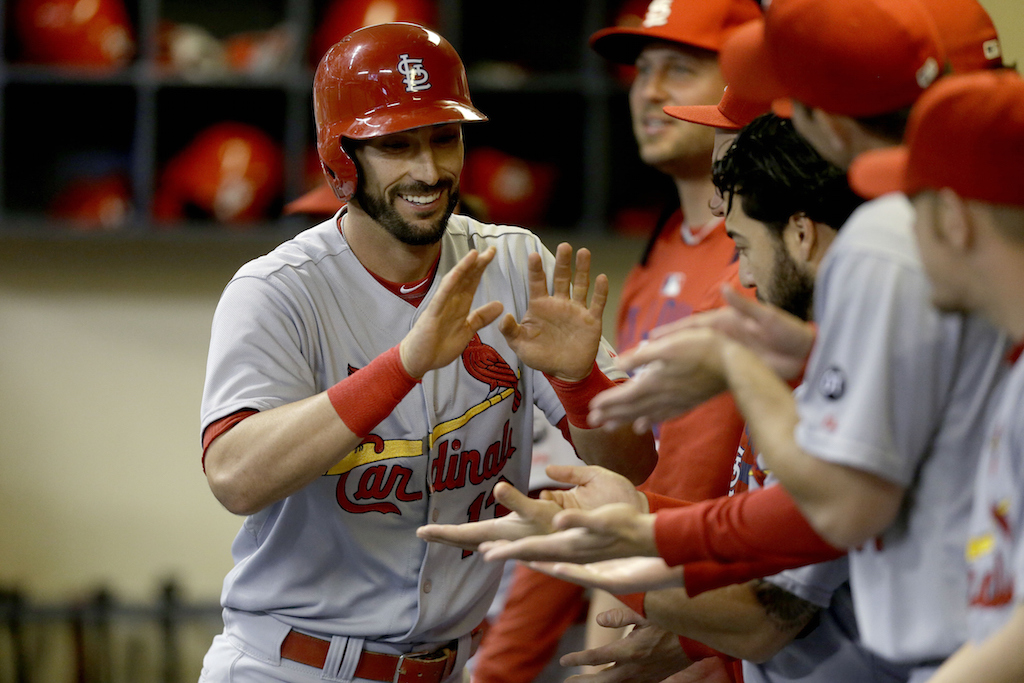 The St. Louis Cardinals have experienced a number of team-changing injuries, beginning with starting pitcher Lance Lynn undergoing Tommy John Surgery in the offseason and being lost for the year. Since the actual start of the 2016 MLB season, the Cards have seen Matt Carpenter, Aledmys Diaz, Jhonny Peralta, Matt Holliday, and Mike Leake all spend time on the disabled list.
That's not an insignificant portion of their team, either. Carpenter is their best hitter, and Leake represents a stable, if relatively unspectacular, starting pitching option on a team that is aging quickly in that department. Michael Wacha also had to spend a stint on the DL, but he's regressed badly regardless. All of this makes Luke Weaver and Alex Reyes true godsends. If the St. Louis Cardinals end up missing out on the wild card this year, the team can attribute strongly injuries to the loss.
2. Houston Astros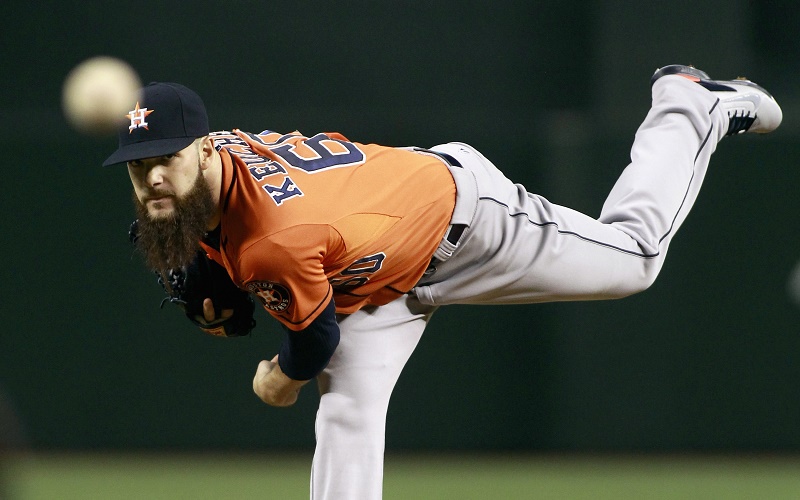 It's not necessarily the Houston Astros' number of injuries that hurt, but the players who have them. For the Astros, it's all about the fact that Lance McCullers and Dallas Keuchel are injured. You could also look at third baseman Luis Valbuena, who had one of the best seasons of his career but saw it end after just 90 games — even though it pales in comparison to having two of the most important pitchers who contribute to the success of your team be unavailable down the stretch.
Keuchel, the American League Cy Young winner in 2015, has pitched poorly even when he was supposedly at full health this year. His ERA ballooned from 2.48 last year to 4.55 this year, and he has yet to pitch since the last week of August. McCullers, on the other hand, was having an excellent season until elbow discomfort put him on the shelf after just 14 starts this year.
The Cardinals are currently three games back in the wild-card chase, and it doesn't seem likely that Houston will grab a playoff spot without contributions from their top-two starting pitchers.
3. New York Mets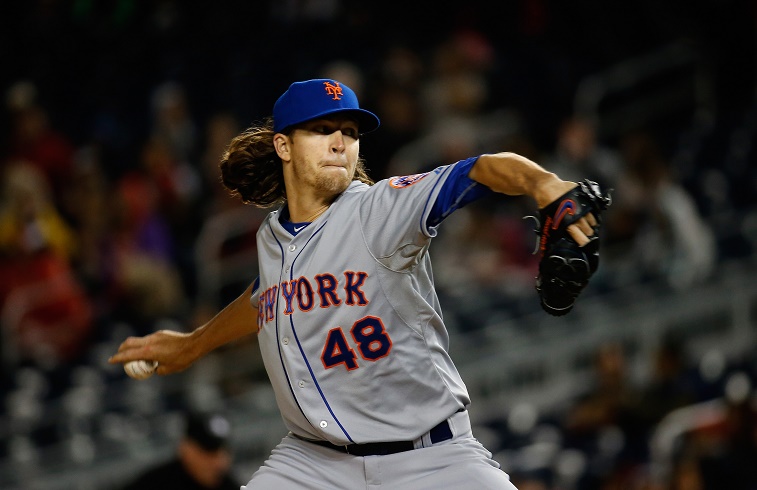 The Mets have been crushed under the weight of their pitching injuries, yet they have somehow found a way to go on a huge run and take over the lead wild-card spot. Matt Harvey, who pitched 189 1/3 innings last year with a 2.71 ERA, is done for the year after posting a 4.86 ERA in just 92 2/3 innings. Jacob deGrom? Also finished for the season. Steven Matz? Likely to return soon, but he has dealt with shoulder problems and it is uncertain how well he'll pitch or how much strength he'll have.
Those injuries don't even cover the offensive injuries, which includes David Wright. Regardless, the Mets are in a great position to make the playoffs with under two weeks remaining in the regular season. What would that playoff rotation look like? Probably some combination of Noah Syndergaard, Bartolo Colon, and a bunch of question marks. All things considered, just getting into the playoffs would be a major victory for this team.
4. Cleveland Indians
The Indians, a popular pick in the preseason because of their great starting rotation, didn't disappoint us this year. Cleveland is on pace to easily win over 90 regular-season games and clinch their division within the next week or so, despite the fact that outfielder Michael Brantley only played in 11 games this year. Things looked great for the Indians until just recently. Now everything is in question.
It started with pitcher Danny Salazar, who has a forearm injury and will miss at least the rest of the regular season — and likely much, if not all, of the postseason. Then, Carlos Carrasco broke his hand and will miss the rest of the season, as well. That's two of the top three starting pitchers on a team that's greatness heavily leans on their starting pitching. With a possible first-round matchup looming against the hot Boston Red Sox, Cleveland could be in trouble thanks to their injury issues.
5. Los Angeles Dodgers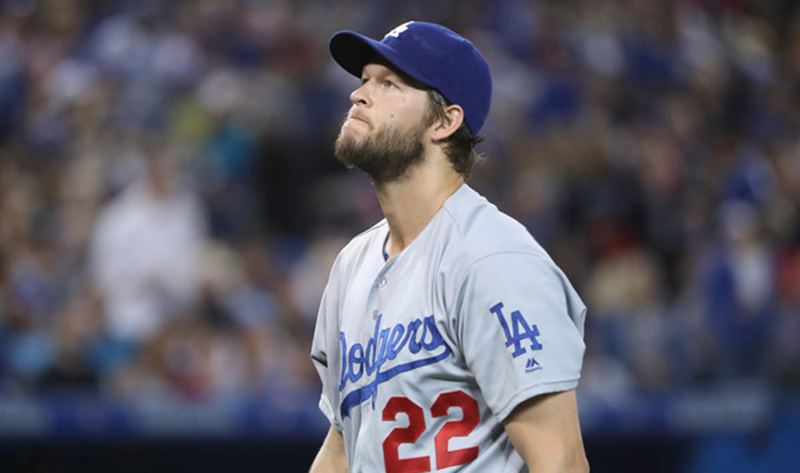 If any team has a right to complain about the way injuries have derailed their season, it is the Los Angeles Dodgers. That said, the extent to which they derailed hasn't been enough to knock the team out of their hold on first place in the NL West. The Dodgers have gotten by despite a ton of time lost by Clayton Kershaw, Rich Hill, Scott Kazmir, Alex Wood, Brandon McCarthy, Brett Anderson, and Hyun-Jin Ryu.
Not only is it insane that they've survived such injuries to continue on a path toward a matchup against the Washington Nationals in the postseason, but how many teams could legitimately claim to even have seven veteran starting pitchers? Much less seven starters who have spent significant time on the disabled list? Just the sheer volume of the pitchers the Dodgers have is, by itself, astounding. With Kershaw and Hill now healthy, in addition to Kenta Maeda and Julio Urias, the Dodgers might have one of the most dangerous starting rotations of anyone heading into October.
Statistics courtesy of ESPN and Baseball-Reference.