MLB: Could the Chicago Cubs Finally Pull Through This Season?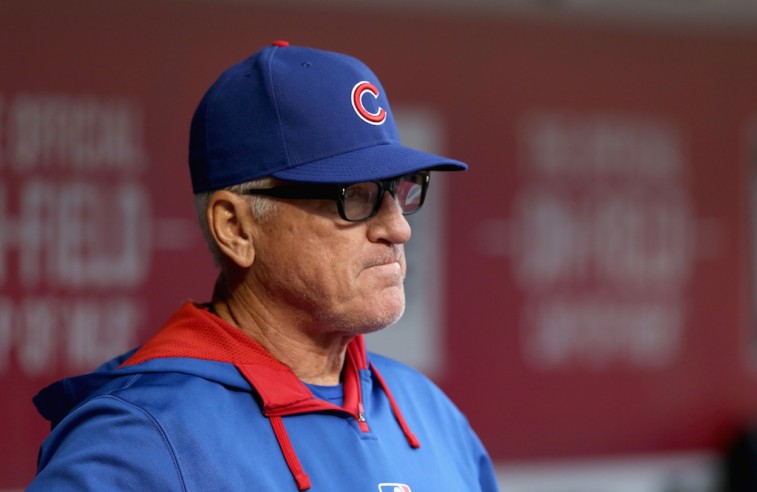 If the Major League Baseball season ended today, the Cubs would be making their first playoff appearance since 2008. Ok, sure, it's in the wild-card game, but this is still a great situation for Chi-Town faithful.
Chicago currently sits in third place in the National League Central — by far baseball's best division in terms of record —with a 75-57 record. With just 30 games remaining, and the Cubs' 6.5-game lead over the San Francisco Giants for the second wild-card spot, it seems highly likely they'll find themselves finally back in the postseason in a little more than a month.
Getting to the postseason is one thing; winning once you're there is another. And that's something Chicago hasn't been able to do in a long time. Their World Series drought is famous, but there's also the fact that their last playoff victory came in 2003, when they lost in the National League Championship against the Florida Marlins — who went on to win the World Series. Let's be honest, 2003, in terms of Cubs' history that is, isn't known as the "last time Chicago won a playoff game." No, it's known for the legendary Steve Bartman incident: a play that Chicago fans everywhere single handedly blame for the Cubs not making it to the World Series that year.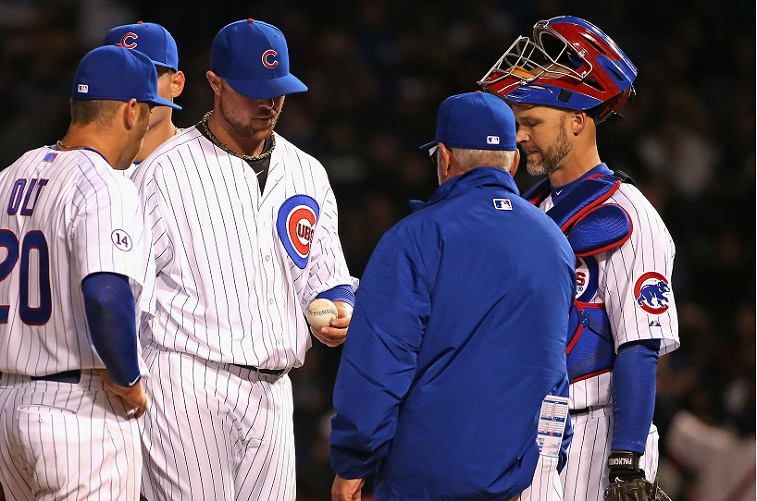 History aside, Chicago looks like a team built for the playoffs; at least, assuming that Bartman doesn't make his way back to Wrigley. They have a solid starting rotation—led by Jon Lester, and the surprisingly impressive Jake Arrieta—and a bullpen that won't blow your socks off, but can be relied on late in the game. Speaking of Arrieta, he's also the same guy that just threw a no-hitter earlier this week. Riding any kind of momentum into a playoff run can be dangerous for an opponent.
Then there's the offense: an attack that's potent and dangerous all at the same time. Despite the youthfulness of first baseman Anthony Rizzo and third baseman Kris Bryant, the two have powered (literally and figuratively) the Cubs' offense this season with 79 and 84 RBIs, respectively. Couple those two with the recent addition of centerfielder Austin Jackson, who brings a veteran presence and a consistent bat with him to Chicago, and maybe the Cubs don't necessarily have the scariest offense in the game, but it's definitely formidable.
If the question was as simple as, "are the Cubs good enough to succeed in the playoffs?", the answer would be yes. They played well all season in one of the toughest divisions in baseball, have a core group of players who can get it done, an ace in Arrieta and a proven playoff starter in Lester.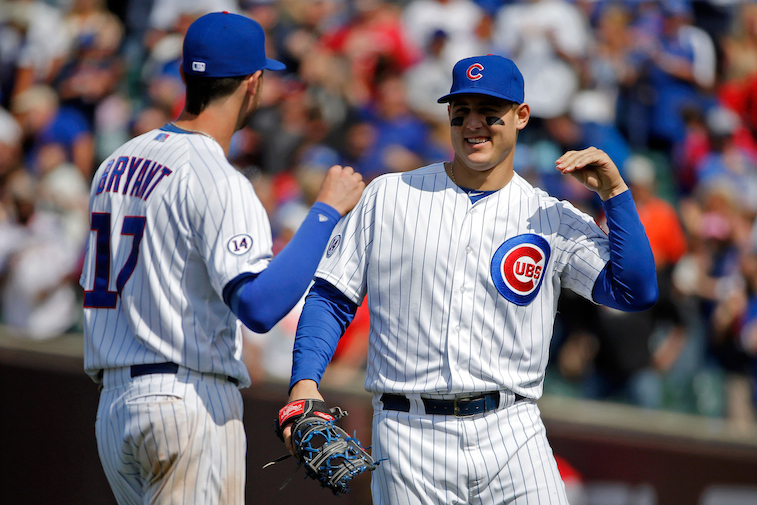 Looking past the positive postseason outlook, though, they're still the Cubs. That naturally invites some cynical skepticism. They're the same franchise that finished 2008 with the National League's most wins (an impressive 97), but still managed to lose in the first round of the playoffs for a second-consecutive season.
They're also the same team that hasn't won a World Series since 1908…an impressively unimpressive feat if we're being honest. Sure, they came close in 1945—a series we all remember because so many of us we're watching—but they still lost in seven games to the Detroit Tigers. No matter how you spin it, the Cubs' don't have history on their side. Quite the opposite actually. But sometimes that's what it takes: just look at the 2014-2015 Kansas City Royals, a team that hadn't made the playoffs, let alone the World Series, since 1985 and still Cinderella'd their way from Wildcard underdog to near World Series Champions.
We're certainly not saying that the Cubs will or won't be this season's Cinderella team. It's also not an attempt to further curse the already cursed Chicago fan base. The Cubs are young and promising — evidenced by six of their eight position players being less than 30 years old — but that youthfulness can hurt a young team just as easily as it can help. It will depend on whether the inexperience bites them when it's on the line, or their youthful ignorance translates into success. Either way, they're a fun team to watch and when a century-long gap between World Series victories is on the line, how can you not route for them?