MLB: Cubs Complete Their Holiday Wish List With Jason Heyward Deal
If you asked us, we would tell you that the Chicago Cubs needed three things to go deep in October next year: a leadoff hitter, a No. 3 starter, and better outfield defense. Well, sometimes you get everything on your holiday wish list. After signing Ben Zobrist and John Lackey to free-agent deals, the Cubs added Jason Heyward to the outfield with an eight-year deal, making the offseason nearly as big a success as the club's 2015 campaign.
Of the three splashy signings, Heyward was the most expensive and could become the key to the team's chances in 2016. MLB Insider Jon Heyman reported that the deal is worth $184 million over eight years, or an average of $23 million in annual salary. While that is a huge price for an outfielder without a great deal of power, scouts love the all-around game Heyward brings in contact-hitting, stellar defense, and elite base-running. He posted a 6.5 WAR for St. Louis (10th in MLB) in his walk year.
As far as instant impact goes, Heyward makes the Cubs outfield much better from a defensive standpoint, and some reports indicate that management is considering him for center field, recently vacated by Dexter Fowler. Another option is to keep Heyward in right field and deal for a proper center fielder. In any case, the three-time Gold Glove winner will vastly improve the defense that was such a sore spot in the NLCS.
Offensively, Heyward posted a career-high .293 average for the Cardinals in 2015 and may be coming into his own as a hitter at age 26. His low strikeout rate (90 So in 610 PA) fits well into the Cubs' homer-heavy lineup, possibly in the leadoff role. Around the diamond, the Lackey and Zobrist signings fit other pressing needs for Chicago.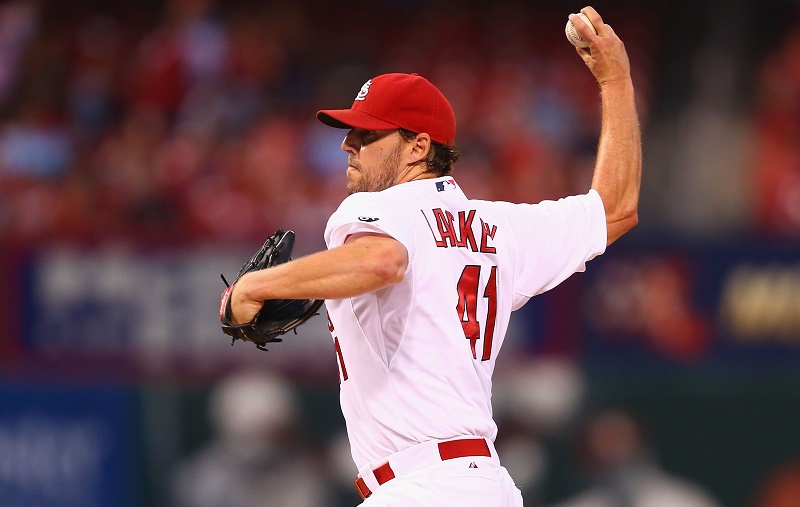 Zobrist (four years, $56 million) came with a long-term contract when considering his age (34), but the Cubs opted for a versatile veteran with playoff experience and a high contact rate over the outgoing Starlin Castro, who was traded the same day to the Yankees for Adam Warren. The infield features Anthony Rizzo (1B), Zobrist (2B), Addison Russell (SS), and Kris Bryant (3B), a formidable unit by any estimation. Heyward joins Jorge Soler and Kyle Schwarber in the outfield.
GM Theo Epstein and his team were so busy at the MLB Winter Meetings that they also managed to pick up the rotation arm they needed, signing John Lackey to a two-year pact worth $32 million. Lackey, who will slot in behind Jake Arrieta and Jon Lester as the No. 3 starter, gives Chicago's rotation the depth it was missing in 2015. Of course, both Lackey and Heyward come off excellent seasons for St. Louis, so two of these three moves also weaken the club's division rival. (The Cardinals get compensation draft picks in 2016 for each player.) Chicago has to be the NL Central favorite as we head into 2016.
What if you could draw up a holiday wish list for your favorite baseball team and got everything before Christmas? After just a few days of December shopping, Cubs fans know what this feels like.
Statistics courtesy of Baseball Reference.
Connect with Eric on Twitter @EricSchaalNY