MLB: 7 Dark Horse World Series Contenders
Now that the trade deadline has passed, a few teams have made some minor improvements to their playoff chances. Overall, many of the division and wild card races seem pretty straight forward, with only a handful of teams truly serving as World Series contenders in each league. Though there are a lot of good reasons to think that the Chicago Cubs, who own the best record in baseball, will win the World Series this season, there are a few surprise teams with a decent shot at it, too. Here are our seven dark horse World Series contenders.
1. Detroit Tigers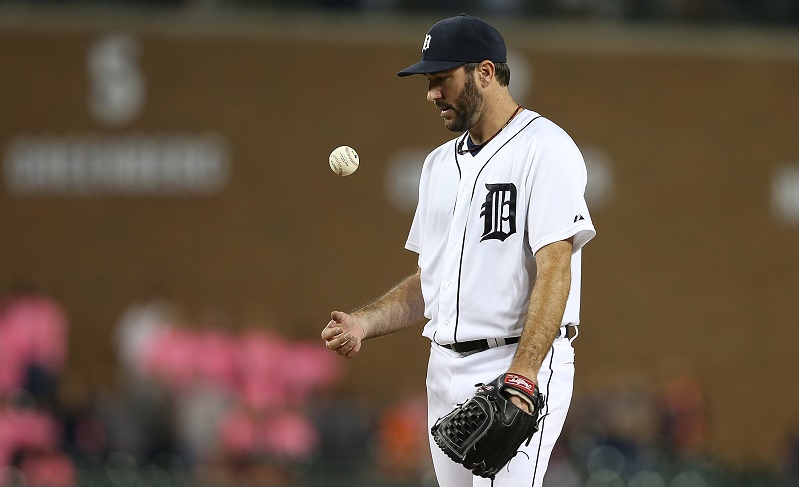 The Tigers have been on a hot streak recently, pulling to within just a game of the Boston Red Sox, who currently hold the second wild card spot in the American League. The Tigers had good seasons from a few of their starters, specifically Justin Verlander, Michael Fulmer, and Jordan Zimmermann (the latter prior to going on the disabled list). The end of the bullpen has been good for the Tigers, with Francisco Rodriguez and Alex Wilson experiencing excellent seasons.
Detroit also has one of the top offenses in the American League, posting a .766 team OPS behind great seasons from Miguel Cabrera, Ian Kinsler, Cameron Maybin, and Victor Martinez. Even Justin Upton has hit well in the last few weeks. The Tigers could be the type of team that gets hot at the right time, sneaks into the postseason, and makes a magical run.
2. Houston Astros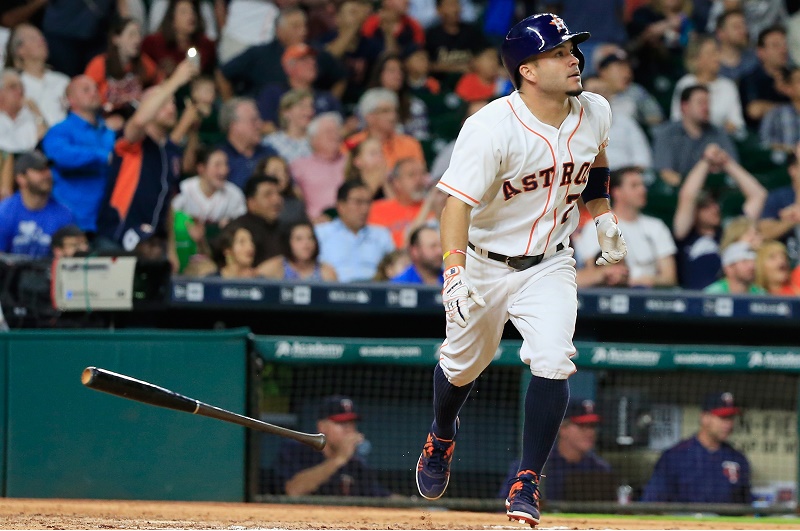 The Astros got off to a really bad start, which nobody saw coming. After having such a nice season last year and winning the wild-card game in New York against the Yankees, many expected Houston to run away with the NL West this season. But after a 17-28 start to the season, the Astros are 38-21, within just a few games of a playoff spot.
They still have their issues, such as Dallas Keuchel's complete disappearing act after winning the 2015 AL Cy Young Award, but the Astros talent — especially on offense — is hard for most teams to match up against. Jose Altuve, Carlos Correa, and George Springer are excellent young hitters and a dominant end of the bullpen can make games short if the 'Stros can get to the late innings with a lead.
3. Los Angeles Dodgers
The Dodgers have had their problems this season, most notably in the starting pitching. They still don't have a timetable on Clayton Kershaw returning to the team, but in the meantime the news is fairly good. They have a hold on the top wild-card spot in the National League, meaning that if Kershaw can come back healthy they'll be able to start him at home in the game, should Los Angeles not be able to catch the Giants in the division.
The other good news is that they made a trade that helps solve some of their problems, acquiring outfielder Josh Reddick and starting pitcher Rich Hill from the Oakland A's. If the pitching health problems sort out, a rotation featuring Kershaw, Hill, and Kenta Maeda is not one that most playoff teams will be happy about facing.
4. St. Louis Cardinals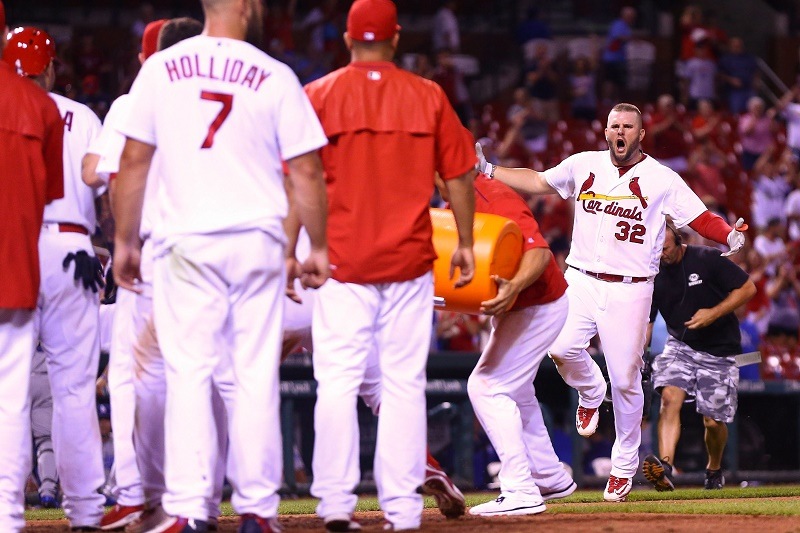 Even when they look extremely mediocre on paper, the Cardinals still find a way to be one of the better teams in baseball. They can lose players to injury, let them go in free agency, and it doesn't seem to matter. Guys like Jeremy Hazelbaker or Aledmys Diaz seem to come out of nowhere — at least, speaking to their prospect status — and have great years for the Cardinals.
That's no different this year for the Cards, who lost Jason Heyward and John Lackey in free agency and Matt Carpenter to an oblique injury last month, but the team can still made a run at the wild card in the National League. Adam Wainwright looks like himself again the last few months, so is there any reason to question the Cardinals being the type of team to get hot in October?
5. Pittsburgh Pirates
It's not super likely that the Pirates go on a huge run, but they do have a few positives in their corner. It's true that they traded closer Mark Melancon to the Washington Nationals, but they also acquired project-starter Ivan Nova from the Yanks. They have plenty of room for internal improvement, too, with Francisco Liriano, Gerrit Cole, and Andrew McCutchen all being able to perform better than they have so far this year.
Also, don't discount the "young pitchers" factor. Tyler Glasnow and Jameson Taillon could go on a torrid stretch — once Glasnow is healthy, that is — and lead a team that won 98 games last season into a wild card berth. If they can get there, which is the biggest question at this point, they have the talent to do some damage.
6. New York Mets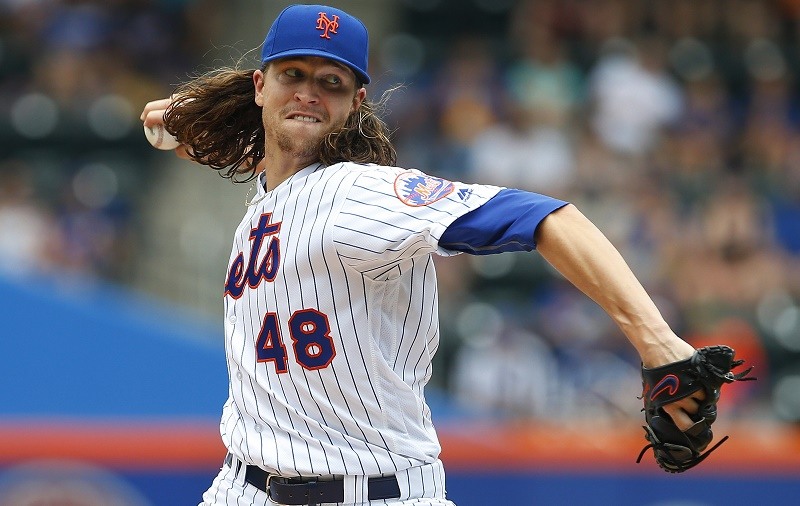 The Mets were buyers at the trade deadline, bringing in Jay Bruce from Cincinnati to help bolster their offense. They've had some problems in the starting pitching area, with Matt Harvey out for the season and bone spur questions about Noah Syndergaard and Steven Matz. But nobody wants to face Jacob deGrom, Syndergaard, and Matz in a postseason series, even if the Mets' offense is below-average for a National League team.
This is, by and large, the same team that made a run to the World Series in 2015. There might be a few new names and a couple of holes in the roster, but they're just 2.5 games behind the wild card spot right now. If they can get into a one-game playoff, there aren't many pitchers you'd want to face less than Syndergaard. The Mets getting into the playoffs gives them as good a shot as any to win it all.
7. Miami Marlins
It should be noted that the Miami Marlins have never lost a postseason series in their history. They've made the playoffs two times and they've won the World Series twice. If the playoffs began today, they'd be in Los Angeles taking on the Dodgers with Jose Fernandez on the mound. That's not too shabby for a team few expected to do much more than be around .500 this season.
But Miami is really going for it, making a deal for Andrew Cashner to help out a rotation that has been Fernandez, Adam Conley, and little else this season. We've seen in the past that all you really need is a good offense and one true ace to help carry you through a postseason, and the Marlins have that. They're certainly not as talented overall as other teams they'd encounter in October, but that doesn't mean they couldn't get hot and win their third World Series.
Follow Ryan on Twitter @RyanDavisBP
Statistics courtesy of ESPN.com and Baseball-Reference.com.