MLB: Did Zack Greinke Get Robbed of the NL Cy Young?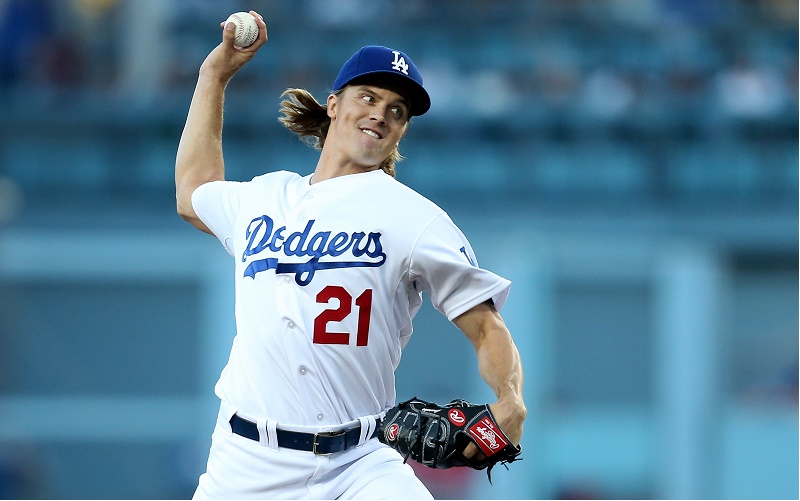 What does a pitcher's stat line look like in a Cy Young year? In any other race in the modern era, Zack Greinke's masterful season would have made him the hands-down winner. But Jake Arrieta was also in the running , and his historic stretch run and edge in advanced stats brought the Cubs ace the 2015 NL Cy Young Award. Even with Greinke's stunning year, Arrieta appears to be a fair choice for the honor and he topped Greinke 169 votes to 147.
As a quick recap, Greinke's numbers looked like this: 19-3, 0.84 WHIP, and 1.66 ERA. That final number is not a misprint, though it is the lowest in Major League Baseball since Greg Maddux posted a 1.61 ERA in 1995 and one of the 10 best since 1920. His winning percentage of .864 and microscopic WHIP were also MLB bests.
Oh, and Greinke led pitchers with a 9.3 WAR while tying Bryce Harper for a 9.9 WAR overall. It would be neglectful if we didn't mention that Greinke won the Gold Glove for NL pitchers and hit .224 with two home runs as well. In other words, we may never see another season like Zack Greinke had in 2015 for the rest of our lives.
On the other hand, Jake Arrieta made it extremely difficulty to deny him the award. He went 22-6 (.786) with a 1.77 ERA, 0.865 WHIP, four complete games, and three shutouts, one of which was a no-hitter. His record of filthiness did not end there. While Greinke had one of the best ERAs we'll ever see, Arrieta had the lowest second-half ERA in the history of baseball. But advanced stats gave him the ultimate edge in the Cy Young race.
The storm of ERA versus fielding-independent pitching (FIP) had been brewing for months before voters cast their ballots in the NL Cy Young race. If you're not familiar with this metric, it attempts to calculate a pitcher's responsibility for runs allowed based on park factors, defense, and other issues like luck (seriously) as related to ball in play.
FIP attempts to represent a pitcher's more precise run allowance based on his performance. On that front, Clayton Kershaw was the best in baseball with a 1.99 FIP, while Arrieta was second with a 2.35 FIP. (Greinke ranked sixth with a 2.76 FIP.) Likewise, the FanGraphs version of WAR is based on FIP rather than ERA, and again Arrieta (7.3 WAR) ranked second to Kershaw (8.6 WAR) while Greinke placed seventh (5.9 WAR).
Looking at Kershaw's higher strikeout rate along with these two metrics, you might wonder why the Dodgers ace didn't win the 2015 NL Cy Young Award. Actually, most advanced stat geeks picked him as the best this season and are likely infuriated by the outcome that placed Arrieta above him. (Kershaw scored 101 points, receiving only three first-place votes.)
Yet the no-hitter and second-half dominance likely tipped the scales in Arrieta's favor. It proves voters are still human and were impressed by the big-game swagger the Cubs ace exuded throughout his brilliant campaign. Will we ever see numbers like Greinke posted again in our lifetimes? Maybe not, but then again we've never seen the second half Arrieta had. In a battle of absolute beasts on the mound, we can't argue too much against the pick for 2015 NL Cy Young.
Statistics courtesy of Baseball Reference and Fangraphs.
Connect with Eric on Twitter @EricSchaalNY