MLB: Dodgers Enter the Season as Shaky NL West Favorites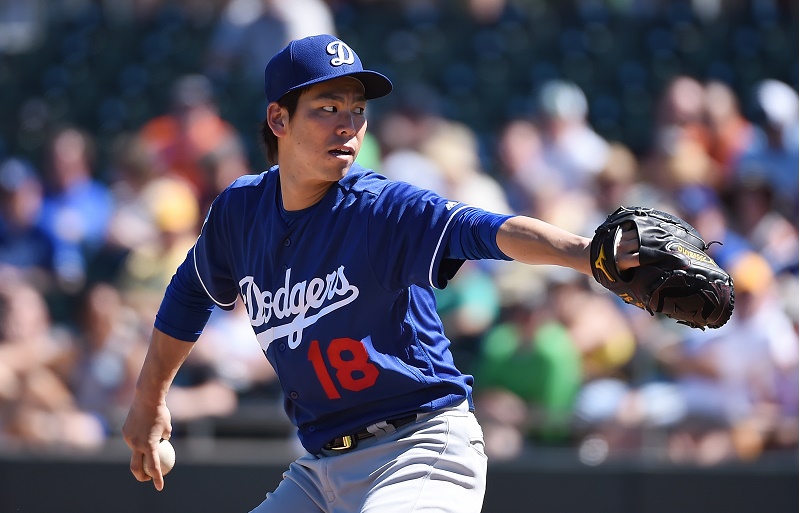 Looking at the 2016 Los Angeles Dodgers, there are few certainties. Injuries have come in bunches this spring, complicating what was already a shaky rotation and outfield full of question marks. Fortunately for manager Dave Roberts, he has a group of owners willing to spare no expense in providing depth throughout the roster. It looks like he will need every bit of help he can get, beginning with starting pitching.
The loss of Brett Anderson was a rude welcome for L.A. at its Spring Training facility, and now management will have to fend with Kenta Maeda, Scott Kazmir, Alex Wood, and a starter-to-be-named-later after Clayton Kershaw. Later on in the season, the team may have reinforcements in Hyun-Jin Ryu and Brandon McCarthy, but on Opening Day this group is amazingly thin for a team with MLB's highest payroll.
Outside of Kershaw, the only bright spot in Cactus League action has been Maeda, who's allowed 2 ER in 13.2 IP while striking out 13  ad allowing 4 BB. The loss of Anderson moves the Japanese import up the depth chart for Roberts' staff, yet scouts making the rounds in Arizona have had mixed reviews of the right-hander ahead of his first big-league season. Most say his average fastball gives him a No. 4 starter ceiling, in fact.
Ominous signs from Kazmir (9.36 ERA, 16 H in 7.2 IP) and the other back-end starters this spring should make the organization concerned as exhibition games wind down. Kershaw is more of a lifeline than ever, and there is nothing to hold onto for the other four days until he can pitch again. Injuries to key position players are equally troubling.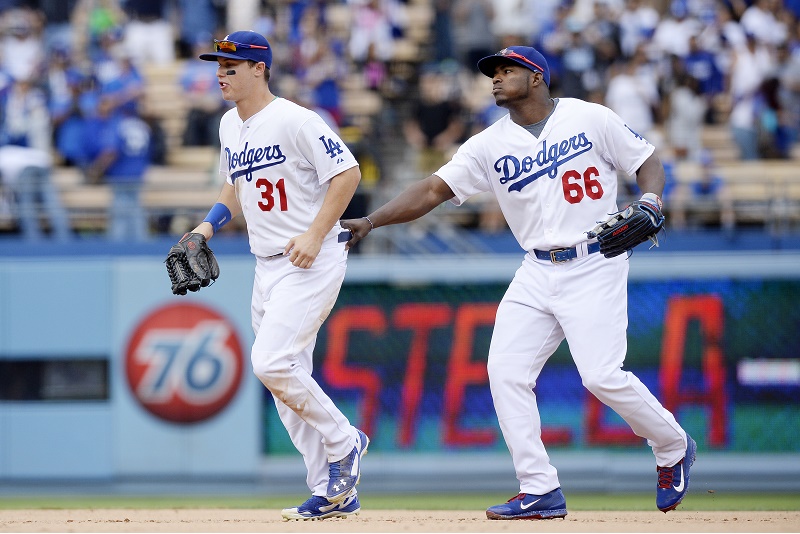 NLDS dugout distractions aside, Andre Ethier (.294 BA, .852 OPS) was one of the club's most productive position players in 2015, and figured to loom large again with Yasiel Puig and Carl Crawford sharing corner outfield duties. The injury that will sideline Ethier until June forces the club to depend on a roving cast of characters around Puig and Joc Pederson, two players who do not inspire a ton of confidence.
In the case of Pederson, the 23-year-old's dismal second half, .210 average, and 170 SO in  151 games are should give Dodgers brass pause. Puig's mercurial character and string of injuries last season make the outfield situation yet another unknown. The lineup will need strong anchoring by Justin Turner and Adrian Gonzalez while the club hopes for fast acclimation from Corey Seager and a quick recovery for Yasmani Grandal.
Otherwise — without even getting into the bullpen situation — the 2016 Dodgers risk being a very expensive team derailed by injuries for yet another season. While the early returns from Giants camp will not intimidate anyone,  San Francisco at least enters the season with two top-notch starters and a healthy young lineup. Los Angeles enters the 2016 campaign a very shaky favorite in a division that suddenly looks wide open.
Connect with Eric on Twitter @EricSchaalNY
Statistics courtesy of Baseball-Reference.com.