MLB: Dodgers Rotation Takes Shape With Kenta Maeda Signing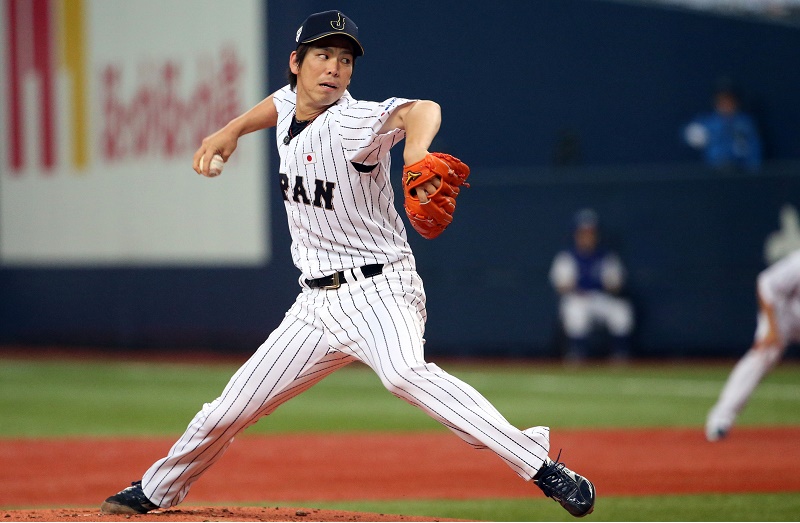 So they didn't get Zack Greinke back or lure David Price to Los Angeles. They couldn't trade for Sonny Gray or Jose Fernandez, either. Instead, the Los Angeles Dodgers ended up with lefty Scott Kazmir and Kenta Maeda, the Japanese star who will make his debut in the Major Leagues next year. While it is far from the club's dream rotation, LA should have enough depth to navigate through the marathon season in 2016, albeit with only one star on the mound. The Maeda signing became official in the first days of 2016 and involves a great deal of incentives.
For eight years in LA, Maeda is only guaranteed about $24 million (or $3 million a year). However, incentives could push the deal to $13 million per year, with a maximum of $15 million a year. We don't have the full details yet, but reports indicate that these bonuses will kick in if Maeda's workload exceeds a certain threshold (say, 200 innings). As always, there are risks with signing a Japanese pitcher to an MLB contract; starters pitch more frequently (throwing fewer pitches) in America. These conditions were surely a factor in injuries to high-profile starters Daisuke Matsuzaka and Masahiro Tanaka. Either way, the Dodgers wisely hedged their bet on Maeda with this contract structure.
In Kazmir's deal ($48 for three years), there are a few more quirks, beginning with an opt-out clause following the 2016 season. According to the Associated Press, deferred payments ending in 2021 would make Kazmir's contract worth about $45 million — if the southpaw stays in LA for all three years. With Clayton Kershaw at the top and Kazmir, Brett Anderson, and Hyun-Jin Ryu in the middle, the Dodgers will roll out a left-handed starter four out of every five days. (Lefty Alex Wood will presumably work out of the bullpen in 2016.) Only Maeda gives Los Angeles a look from the right side.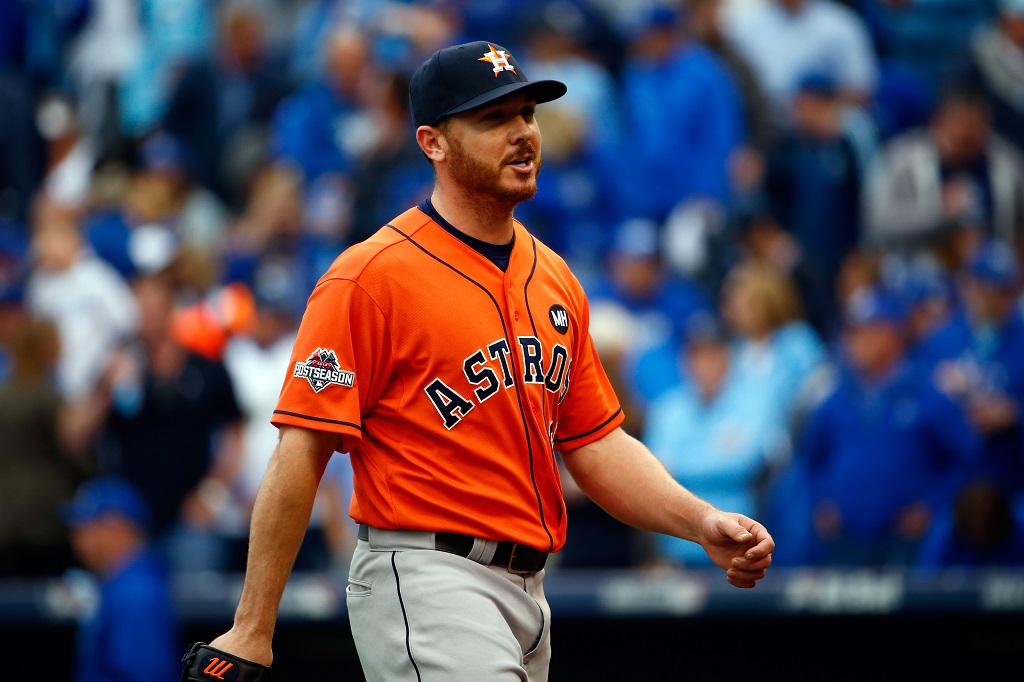 Of the group, only Kershaw threw over 200 innings in 2015. Anderson, Ryu, and Kazmir are all injury risks on some level, based on their track records. (Anderson accepted LA's qualifying offer in order to change that perception.) More importantly, the only dominant one is Kershaw, though Kazmir can show flashes of brilliance. His transition to the National League should be helpful as well.
Though Maeda's statistics are sparkling, there is reason for concern when considering how the Japanese ace will play against MLB competition. According to ESPN, Maeda posted a career 2.39 ERA and 1.05 WHIP across 1,500 innings in his home country. Like many other pitchers who have made the big leagues from Japan, he features five pitches. Scouts place his fastball between 87 and 92 miles per hour, which is enough to worry any pitching coach. (Maeda's cutter is thus even slower.)
LA had depth issues in 2015, but they knew they could count on the one-two punch of Kershaw and Greinke. They often succeeded when these two were on the mound. The offseason deals have made the rotation longer (Brandon McCarthy returns in the second half), but there are many question marks for the Dodgers heading into 2016. Considering the bullpen weaknesses and health concerns in the rotation, failing to acquire Aroldis Chapman may turn out to be a bigger blow than we originally thought.
Connect with Eric on Twitter @EricSchaalNY
Statistics courtesy of Baseball Reference.com.