MLB
MLB: 7 Facts You Need to Know About Luke Heimlich and His Controversial Past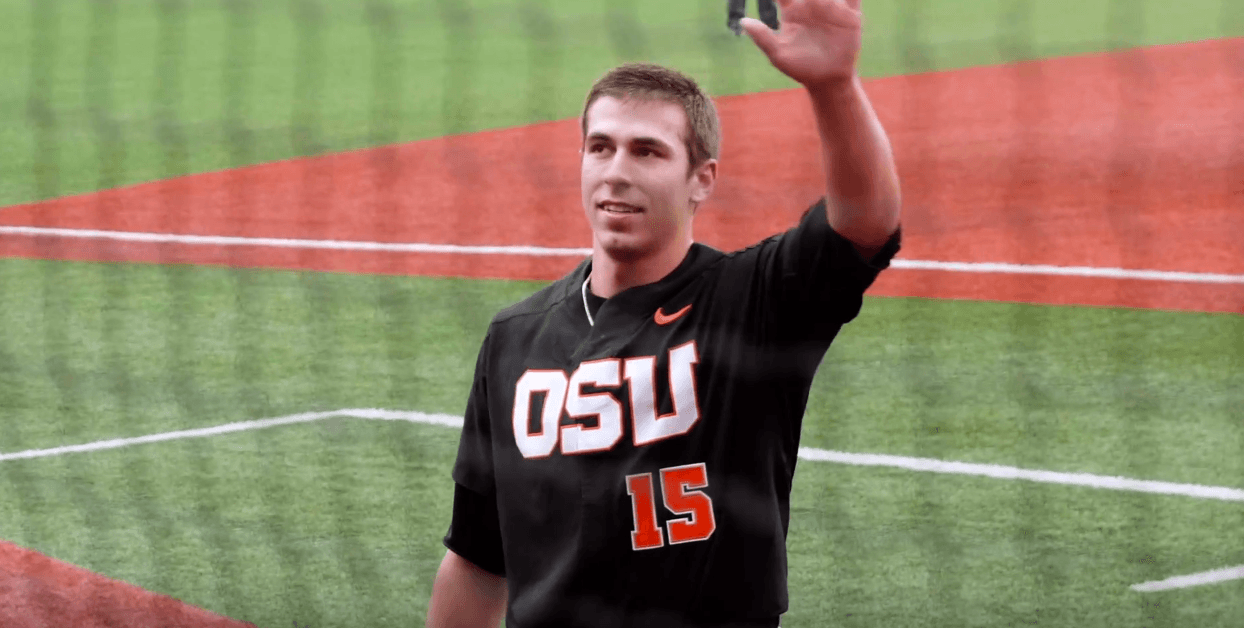 Sports social media lit up suddenly regarding 22-year-old Luke Heimlich ahead of the 2018 MLB Draft. However, baseball fans outside of the greater Oregon State baseball hub may not be as familiar with the left-handed pitcher — or the reasons he would be such a controversial pick.
Here are seven facts you need to know about Luke Heimlich.
First …
Heimlich is a college baseball pitcher attending Oregon State University. As a junior in 2017, he posted a 0.76 ERA with 128 strikeouts and 11 wins through 16 starts. The stat line earned him 2017 Pac-12 Pitcher of the Year honors and garnered him attention ahead of the following draft to the big leagues. He left the top-seeded NCAA squad shortly after receiving the award but returned to Oregon State to play his senior year.
Why he's in the news
Heimlich removed himself from the Beavers just before they participated in 2017 College World Series in Omaha after a newspaper unveiled details about his past. The Oregonian reported that Heimlich was a registered sex offender, with juvenile charges stemming from 2012. Details of the charges came to light because Heimlich didn't update his sex offender registration, and a Benton County sheriff tracked him down.
The crime
In August 2012, a 15-year-old Heimlich pleaded guilty to two counts of sexual assault on a 6-year-old female family member. He has since denied the allegations, a Sports Illustrated piece says, insisting that the guilty plea was to get the ordeal over with for the sake of his family and his future.
The New York Times reports that one charge was dropped as part of Heimlich's plea deal and that he subsequently had to serve two years probation and register for five years as a Level 1 sex offender. He also reportedly told the newspaper his court records were expunged two months after news broke about the case.
Did OSU know?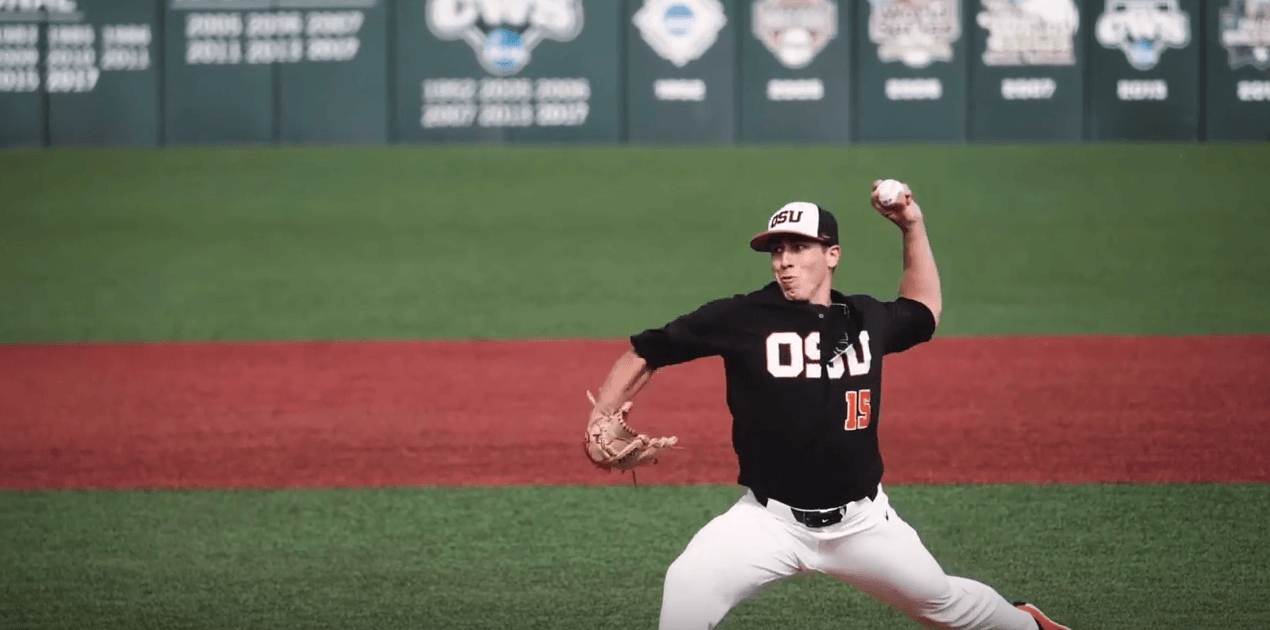 Heimlich reportedly registered in Benton County, Oregon, as a sex offender. However, Oregon State University officials declined to reveal whether they knew about Heimlich's background, The New York Times reports. OSU baseball coach Pat Casey told members of the media in 2017 he did not know about the case when he was recruiting Heimlich to play at OSU. He told reporters in 2017 that he believed Heimlich's claim of innocence but reportedly hasn't spoken on the matter since.
The MLB draft
Before The Oregonian's 2017 report, Luke Heimlich was considered one of the most promising prospects ahead of the MLB Draft. In June 2018, the Texas Rangers — a team in need of left-handed pitching prospects — revealed they removed Heimlich from their draft board in light of his past. Other major league teams did not reveal whether they were still considering Heimlich. He was not taken in the first round of the draft as was expected just a year before and ended up going undrafted for the second straight year.
MLB career dashed?
Even with the controversy surrounding him, it's still unknown whether Luke Heimlich has a future in Major League Baseball. Some sources are seriously speculating he could still be picked up by a major league team. But one unnamed Division I coach told Sports Illustrated he has no clue what Heimlich will do. "I have a lot of professional baseball friends who swear they're not going to touch him," he says. "I mean, he can't go to Japan. No independent team is going to sign him. No pro team is going to draft him. What's he supposed to do?"
Heimlich's next move
Heimlich has continued to attend OSU and play baseball, following a statement from OSU President Ed Ray in 2017. Sports Illustrated reports that fans watching him are torn, and some are hurt that he is able to participate. Heimlich himself says he's going to keep focusing on playing. "I can worry about the draft, I can worry about what teams think, I can worry about what fans think. Or I can control what I can control," Heimlich tells Sports Illustrated. "I can compete. I can give it everything I can when I'm on the field, I can prepare as good as I can and not worry about that stuff."