MLB: Fallout in Toronto Begins as Blue Jays GM Jumps Ship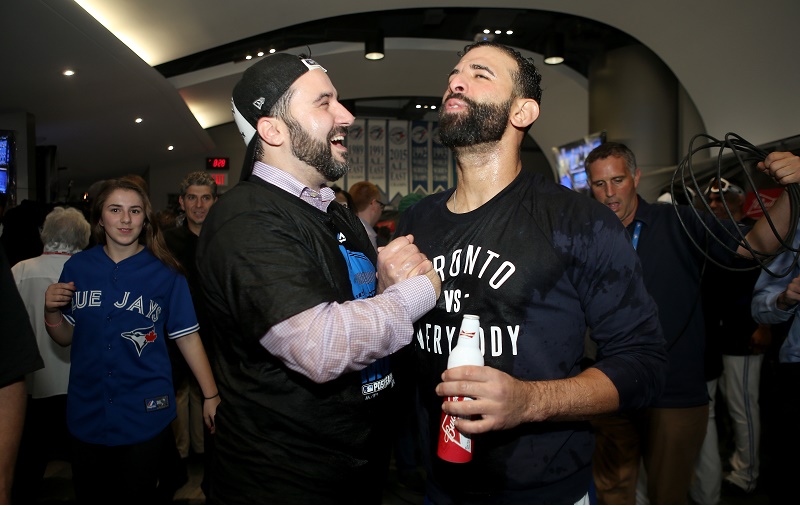 You could argue Blue Jays GM Alex Anthopoulos bet too much on the 2015 club and lost. You might even argue his track record included as many misses as hits prior to the streak that ended with an AL East title. What's undeniable is he was voted Sporting News Executive of the Year by his peers and made a forgotten team relevant again, energizing Canadian baseball to a level that hadn't been seen since 1993.
After Anthopoulos declined a five-year contract extension following the team's ALCS loss, most Blue Jays fans and beat writers are setting the arguments aside and wondering why the most popular man in Canada had to walk away from the GM job. Despite a deep run in the postseason, the fallout in Toronto has begun ahead of schedule.
Canadian outlets have been consumed with the story since Anthopoulos announced he was leaving a lucrative extension on the table and walking away from the Jays on October 29. According to nearly every source covering the team, newly hired team president Mark Shapiro had issues with Anthopoulos's moves and planned to wield influence on personnel decisions in a way the former president never did.
Translation: Anthopoulos would have a new micro-manager in town, and he decided to pass on the prospect.
You can see the point Shapiro had to make with respect to the prospects Anthopoulos dealt to acquire David Price (now departed to free agency) and Troy Tulowitzki, among others. However, Anthopoulos was also the guy who traded Adam Lind to land Marco Estrada, the team's most effective pitcher in both the regular season and the postseason.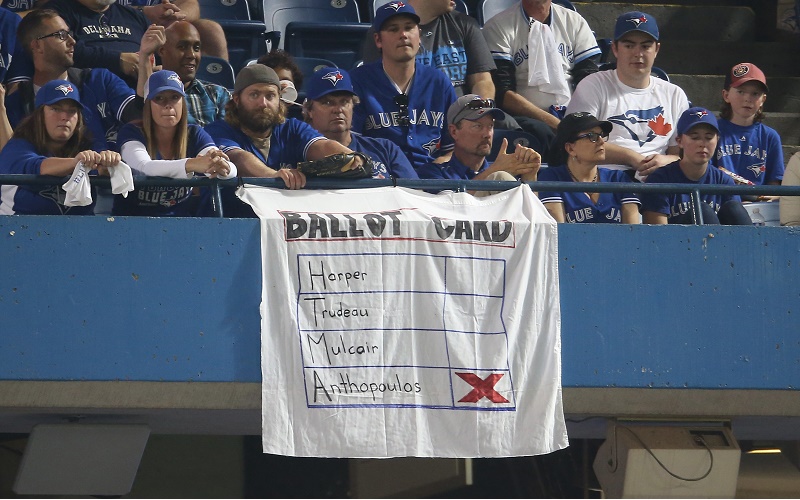 The Lind trade, along with the deal that parlayed Brett Lawrie and prospects for Josh Donaldson (the likely AL MVP), could not have worked out better for Toronto. It's easy to speculate how Anthopoulos considered himself worthy of holding the reins for the coming years after turning a team with potential into an absolute juggernaut.
On the other hand, even people who love his moves for 2015 have to concede the departing Jays GM had some stinkers on his track record. In 2012, Anthopoulos traded Noah Syndergaard, Travis d'Arnaud, and two other quality prospects to land R.A. Dickey and two other players who never amounted to much. Dickey never matched the Cy Young season he had for the Mets in Toronto, and the rest of the story you can see by glancing at New York's World Series roster (or glancing at the box score for Game 2 of the NLCS).
You can also argue he bought a good part of the 2015 roster in the bailout of Miami that brought Jose Reyes and Mark Buehrle to Toronto in exchange for Yunel Escobar, Adeiny Hechavarria, Anthony DeSclafani, Jake Marisnick, and Henderson Alvarez — a lengthy list of young, talented Major League ballplayers.
Yet every GM has ups and downs. Anthopoulos hit his stride in the past few years and earned the right to keep on charging or bring the team down with him. Ownership may have agreed on some level but made the situation impossible with a new team president breathing down his neck. Wherever the Blue Jays go from here, the team will have to manage things without the man who brought them success for the first time in 22 years.
Stats courtesy of Baseball Reference. Check out more 2015 MLB postseason coverage from Sports Cheat Sheet.
Follow Eric on Twitter @EricSchaalNY