MLB Fantasy: 5 Players to Bolster Your Lineup in Week 2
Hopefully, you rounded out your MLB fantasy lineups with big boppers and sleeper picks that have gotten your team off to a hot start. If not, you may be looking for some picks off the waiver wire and trade market to improve your chances in Week 2. Here are five players that could get you back on track in your fantasy league.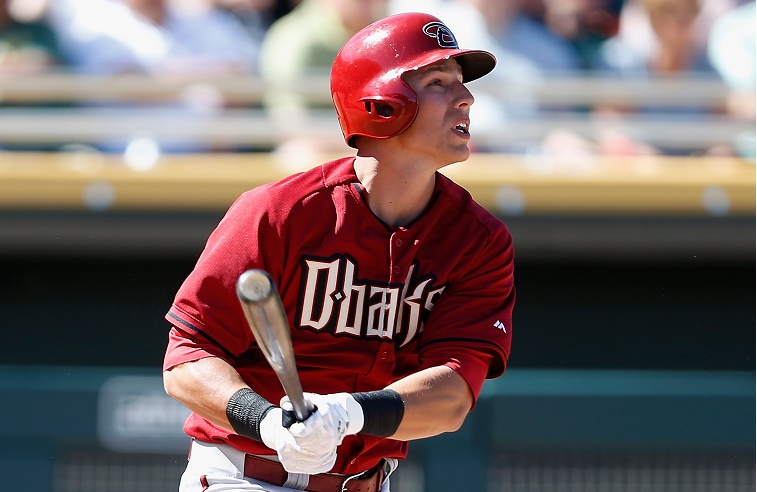 1. Jake Lamb, Arizona Diamondbacks
Jake Lamb is leading our "bats out of hell" crew for 2015. With Cuban sensation Yasmany Tomas getting acquainted with North America's minor league system, Lamb has gotten the call at third base for Arizona, and he hasn't disappointed after a red-hot spring (.364 BA, 2 HR, 2 2B).
After a three-run double, a three-run homer, and an RBI walk in his first two games, Lamb had knocked in seven runs in just 7 AB. Fewer than 20% of MLB fantasy owners in any league had Lamb at press time, so he's an easy pick to ride for Week 2, when the Diamondbacks play seven games against San Diego and San Francisco.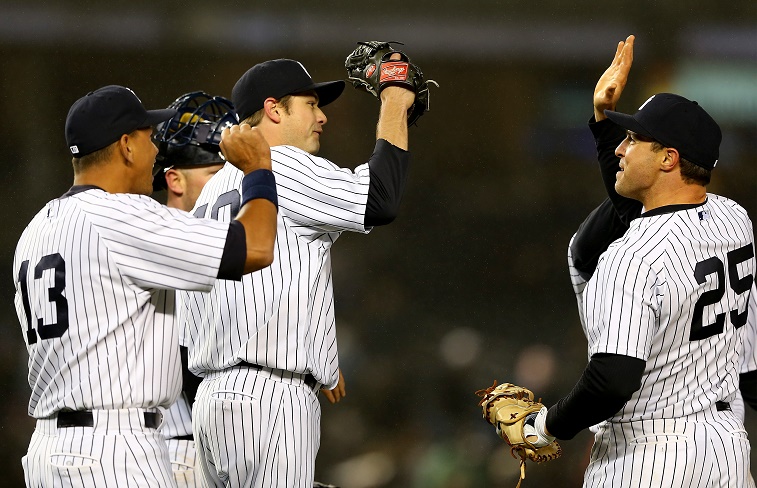 2. Andrew Miller, New York Yankees
Who is the New York Yankees closer? Joe Girardi was playing possum when asked the question by reporters, so we'll take that as the wait-and-see approach, but anyone who watched Wednesday's game versus Toronto knows the answer. Down 2-1, Girardi turned to Dellin Betances to face Toronto's right-handed power guys. After a walk to Bautista and a single to Encarnacion, a throwing error by McCann led to an unearned run. Betances promptly walked Josh Donaldson before retiring the next two batters.
In other words, Betances was shaky, allowing three baserunners and a tack-on run when the Yankees were already trying to overcome a deficit. It took him 32 pitches to retire the side in the top of the eighth. After the Yankees rallied in the bottom of the inning, Andrew Miller entered the game and dispatched the Blue Jays in 11 pitches (9 strikes) for the save. Who would you say Girardi is going to call with the Yankees protecting a lead this week?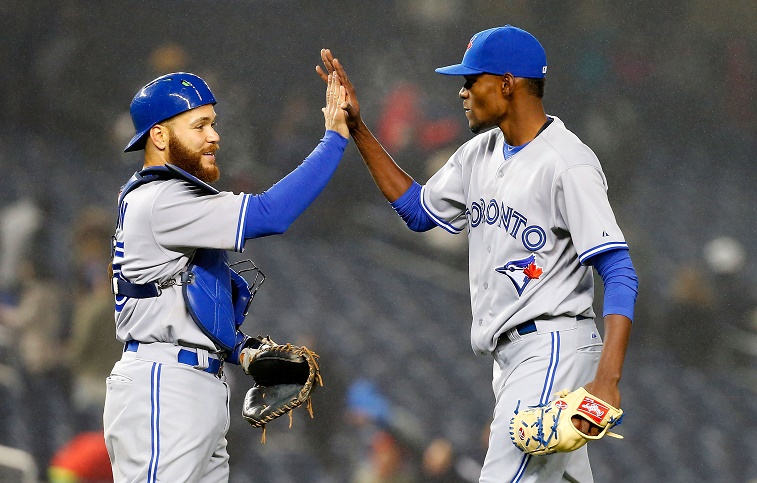 3. Miguel Castro, Toronto Blue Jays
In other closer news from the opening series in New York, Toronto manager John Gibbon showed a quick trigger finger when he announced Brett Cecil would no longer man the ninth inning after an ugly (though unlucky) blown save appearance. In Cecil's place, the flame-throwing 20-year-old Miguel Castro now has the closer job for the Blue Jays.
Castro made the most of it in his first appearance on April 9, earning a save in a crisp inning of work against the Yankees. (Rush-to-judgment alert: Cecil struck out two in a dominant eighth inning as the setup man.) Right or wrong, Castro is Gibbon's man in Toronto, so those in need of a closer should pick him up ahead of Week 2, when the Jays play seven games at home against Tampa Bay and Atlanta.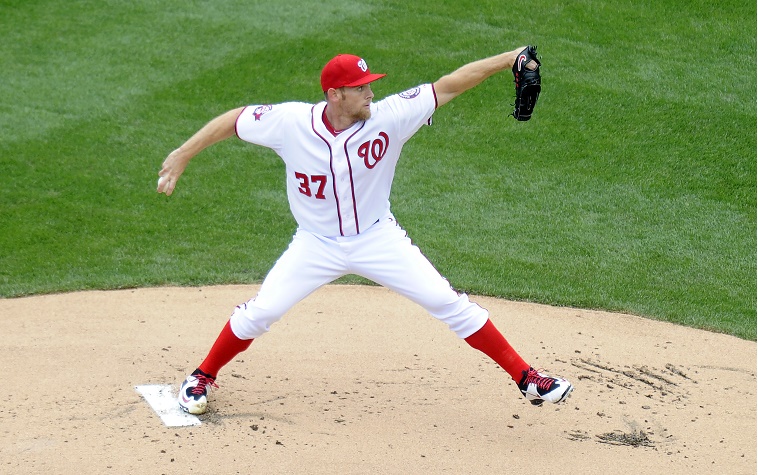 4. Stephen Strasburg, Washington Nationals
Things didn't go well in Stephen Strasburg's first start of the season, which ended in an ugly line (5.1 IP, 9 H, 6 R, 3 ER, 3 BB) and a loss to the Mets. Then again, Strasburg was the victim of another error by Nationals defenders and was facing Matt Harvey in his return from Tommy John surgery. Let's just say he had a tough draw in Week 1.
For the second week of 2015, Strasburg faces much less competition in Justin Masterson (Boston) and David Buchanan (Philadelphia). Neither pitcher looked sharp in his first start on April 9, which bodes well for a rebound out of Strasburg this week. Anyone fretting about the Red Sox lineup at home should be aware the two left-handed hitters, Ortiz and Sandoval, were hitting .143 and .167, respectively, after the opening series in Philly. The Phillies lineup currently features Chase Utley and not much else.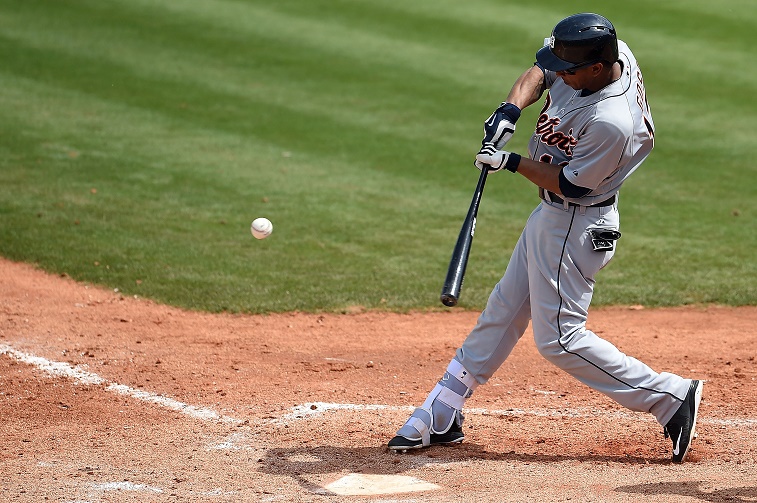 5. Anthony Gose, Detroit Tigers
Another low-ranking player off to a huge start, Anthony Gose appears to have the leadoff spot locked down for Detroit after an exceptional opening series (6-11, 2 2B, 3 R). That leaves Gose with a .545 BA and .545 OBP, since he has yet to draw a walk in 11 plate appearances.
He has never been a force in the on-base department, so this run at the top of the lineup  may be short-lived. Fantasy owners frustrated in the early going with their CF have nothing to lose picking up Gose, who is barely on the radar in most leagues (ESPN Fantasy had him owned by 7% of players at press time). Part of winning a league is knowing when to play the hot hand, and Gose is scorching at the close of Week 1.