MLB Fantasy Buyer Beware: 7 Dangerous Draft Picks in 2015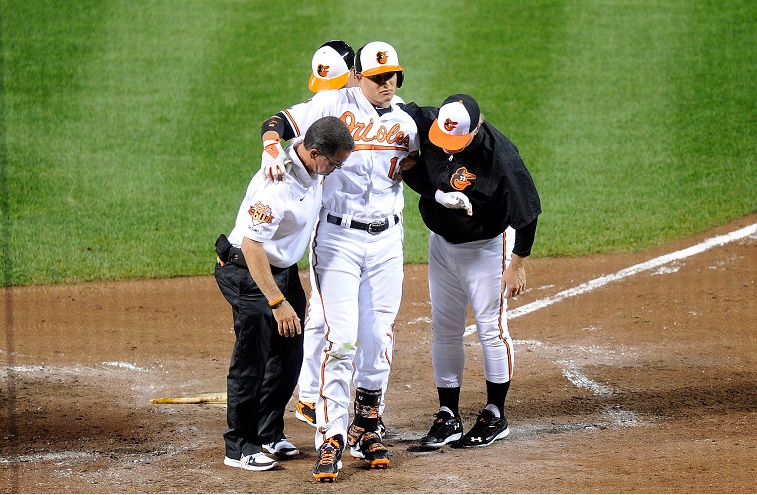 Major League Baseball injuries aren't what they used to be. You just don't know when a pitcher will destroy his foot running the bases or an tweaked oblique will send a hitter to the disabled list for months of the regular season. Then there's the Tommy John epidemic sweeping the sport for the past several years.
For Fantasy baseball owners gearing up for the 2015 draft, the road is fraught with peril in big-name players returning from injury and breakout players who may not deliver on last season's promise. If you pick up a low-ranked sleeper, you might end up with a steal that puts your team over the top. Select a high-rated ballplayer who returns to the DL or slumps in May and you could find your club quickly in last place.
Here are 7 "buyer beware" players, your Cheat Sheet to dangerous MLB Fantasy picks in 2015.
1. Dellin Betances, Yankees
Early in Spring Training, Dellin Betances may have been a sleeper pick with the Yankees keeping quiet on the closer contest between the right-hander and Andrew Miller. As Opening Day approaches, the highly ranked Betances (No. 6 among relievers in head-to-head-leagues) is struggling so bad he might not get much setup work, let alone closing opportunities.
So far in his 2015 appearances, Betances's velocity is down, his command is shaky, and his ballooning ERA may soon need a fourth decimal point. The former unhittable bridge to David Robertson is a mess in the earlygoing. Given the history of relievers having up-and-down trajectories, taking Betances for the closer role is now a risky move in the draft. (N.B. His 2014 spring was not that different from his start to 2015.)
2. Troy Tulowitzki, Rockies
God save the pitcher who faces Troy Tulowitzki on a hot streak early in the season at Coors Field. In 2014, Tulo was raking at such a superhuman level (1.559 OPS over 21 games) that a Giants broadcaster publicly accused him of stealing signs at home.
His dramatic home-away splits aside, Tulowitzki's biggest liability is his familiarity with the disabled list. Over the past three seasons, he has appeared in 274 games — an average of just 91 per season — and yet he tops most Fantasy leagues at shortstop. Pick him up, and you might see him put together his first full campaign since 2009. Otherwise, you could be struggling to find a replacement at a very thin position.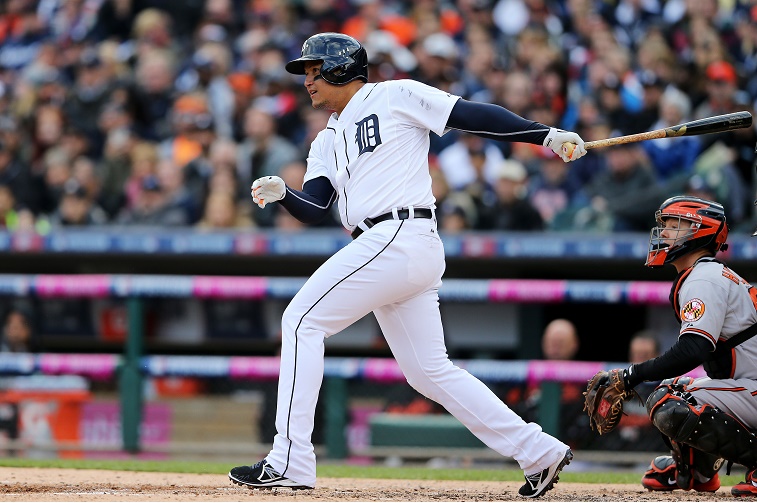 3. Miguel Cabrera, Tigers
As with Tulo, a healthy Miguel Cabrera can power a Fantasy team from Opening Day till September. Is there any reason to expect a full season from the DH/1B after his offseason ankle surgery? That would be something of a small miracle since Cabrera is still not running well as Spring Training comes to a close.
Nonetheless, choosing Cabrera means sacrificing a top 10 overall pick in 2015 drafts. With the younger, healthier Jose Abreu or Miggy's teammate Victor Martinez available, you don't have to put yourself in as much danger this season.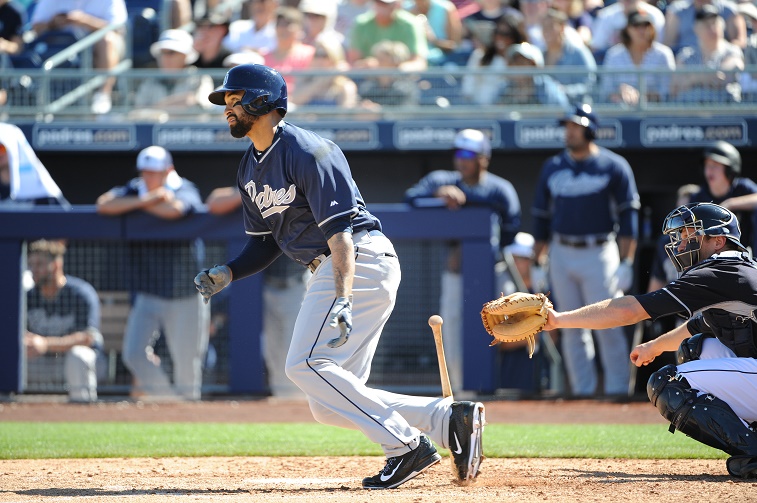 4. Matt Kemp, Padres
So Matt Kemp is liberated from the Dodgers outfield logjam and will get a full season of playing time this season in San Diego. Should you expect him to deliver the power in his new (very spacious) home of Petco Park? MLB Fantasy ranks project him in the top 10 among outfielders in head-to-head leagues, so many are saying Kemp is back, even after both his hips were diagnosed with arthritis.
To Kemp's credit, his injury-shortened campaigns in 2012 an 2013 could be aberrations, but 2014 (150 G) looks like it could be the exception rather than the rule. While you have more leeway with outfielders, choices like Justin Upton or Nelson Cruz appear to be safer bets in the earlygoing. There are no half-days off at the DH position in the NL if Kemp's body begins to bark.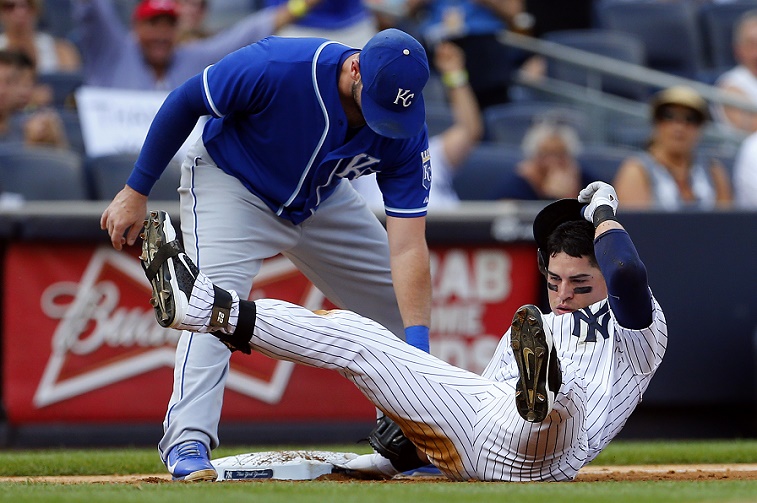 5. Jacoby Ellsbury, Yankees
When was then last time Ellsbury played 150 games in a season? He has only done it twice, and the last time was 2011. (He played 74 games in 2012, 134 G in 2013, and 149 G in 2014.)
Few top-tier outfielders are as snake-bitten as the Yankees center fielder, who promptly suffered an oblique injury early in 2015 Spring Training. As a result, Ellsbury is in question for Opening Day and unlikely to be fully healthy until a few weeks into the season. Adam Jones or Justin Upton would be much safer bets.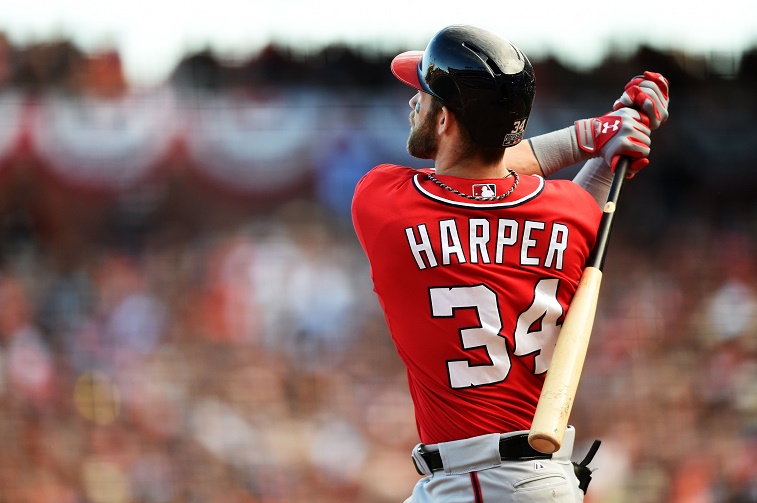 6. Bryce Harper, Nationals
Since the days when Bryce Harper was the most coveted amateur player in the MLB draft, fans and observers of all kinds have waited for the year he puts it together on the level Mike Trout has in the AL. So far, we've only been treated to flashes of greatness from Harper, who followed a short 2013 (118 G) with an even shorter 2014 (100 G).
Maybe the year Harper finds the magic is 2015, but will you want to risk a top 10 outfield pick on such an injury-prone player? It depends how well you have covered your team's other areas with reliable players.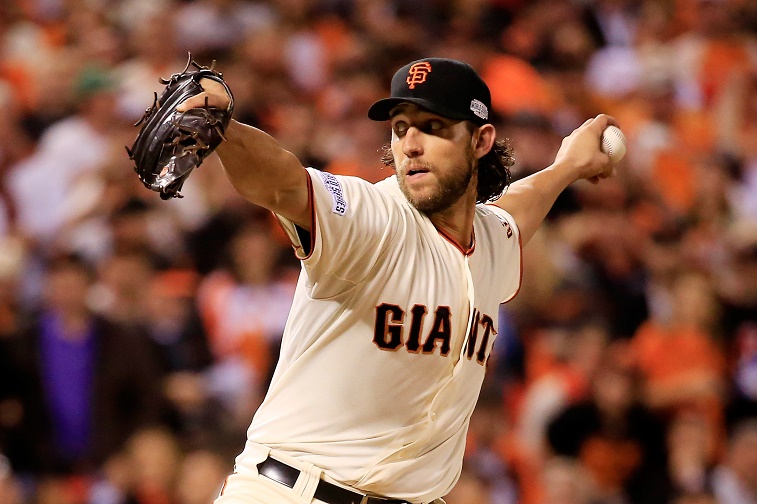 7. Madison Bumgarner, Giants
Madison Bumgarner may have had the greatest World Series of any MLB pitcher in history in 2014. By the time it was over, MadBum racked up 271.0 IP combining his regular season and postseason work, with many of them stress-filled frames. That represents a career high by 48 innings. While he has shown no rust this spring, picking Bumgarner with one of your top pitching selections represents something of a risk.
Consider the Cole Hamels effect of 2009. After Hamels's World Series MVP performance in 2008, the Phillies southpaw saw a major letdown in the following season. Many attributed the slip to a World Series MVP hangover, but the real culprit was likely the inflated innings total from the postseason, when he went way beyond his usual workload. In 2009, Hamels had the highest ERA of his career.