MLB Fantasy Preview: 5 Hitters With Big Upside in 2016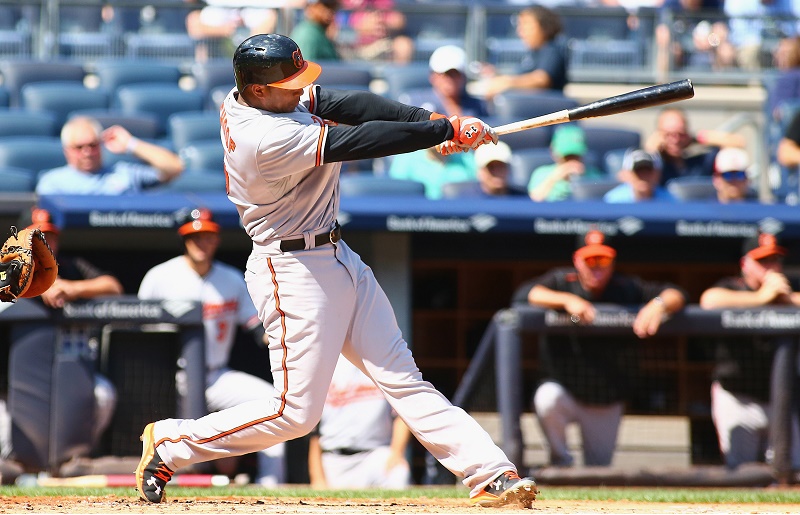 For Fantasy Baseball owners, the time has come to begin deciding on your league and mapping out a draft strategy. As in every year of play, you'll find your edge not in top-ranked draft picks and brand-name players but in the ones who have lower expectations. Championship rosters are built on the back of these low-profile performers.
Looking back to 2015, emerging players like Mookie Betts and Kris Bryant exceeded the high expectations they had going into the season, so they were worth their considerable investments. Others like George Springer became disappointments because of long stretches on the disabled list.
For 2016, you'll have to take chances to win it all in a competitive league, and you can only pull it off with players who perform above their expectations. Here are five players with big upside to consider for your Fantasy club in late draft rounds.
1. Jonathan Schoop
Schoop was one of Baltimore's most promising young players before a knee injury derailed his 2015 campaign. After his return in July, Schoop got down to business, posting 10 HR and 16 2B across 70 G. He showed signs of improvement in every aspect of his game following his rookie season, including massive upticks in BA, OBP, and slugging. Across a full season in the Orioles' stacked lineup, it's easy to see Schoop posting 25 HR in the many bandbox parks of the AL East. He is worth keeping as a reserve if you're unsure of your 2B pick.
2. Justin Bour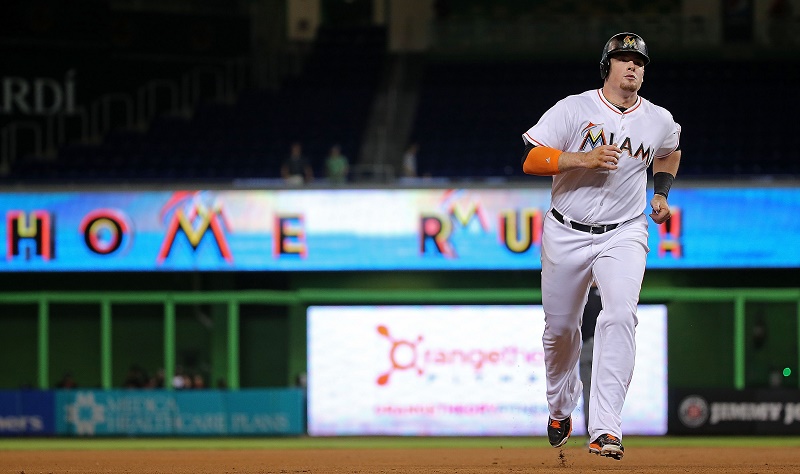 You might look at Bour's 23 HR from his rookie season and conclude it can't get any better for the 27-year-old in 2016. If that's where you're at, take another look at his 9 HR in September: they all came against NL East opponents, with six of them coming versus Atlanta and Philadelphia. We expect more of the same in 2016, with potential for an even bigger power output from Bour. He can't hit lefties, but there aren't many to speak of in the division, and the Braves and Phillies are even worse off this year. He'll be a low draft pick that could deliver big for Fantasy owners in need of power.
3. Miguel Sano
Obviously the cat's out of the bag on Sano, who mashed 18 HR in 80 games for Minnesota in his breakout campaign. Yet players like him are the stuff great teams are made of, depending where you draft him. In most 10-team leagues, Sano isn't going in the first three rounds, but you will want to consider him beyond that. Steamer projections have him at 31 HR in 2016, and we don't see his production being affected by playing the outfield on a regular basis. He could easily crack 35 HR next season. Given the choice between him and, say, Justin Upton, we lean toward Sano.
4. Mark Teixeira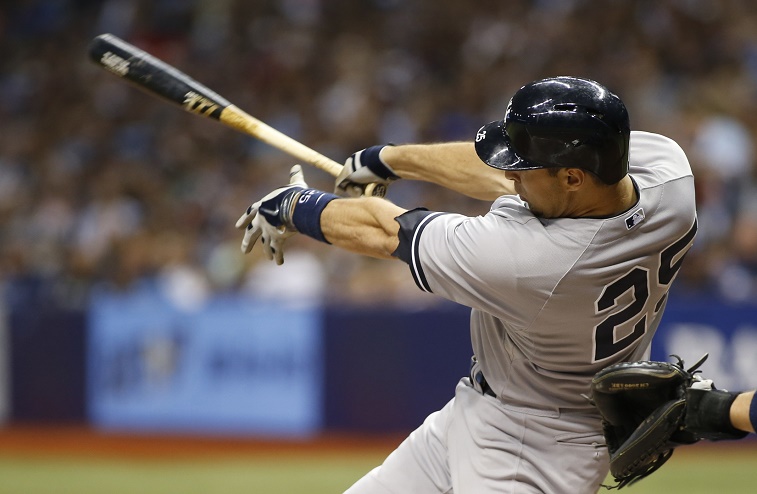 Every Fantasy projection for Mark Teixeira was wrong in 2015. On the wrong side of 35 and coming off a dismal 2014 season, word was Tex was dead. Then the games began, and the slugging first baseman was generating MVP buzz by June. Had a foul ball not cracked his leg in August, he would have ended up in the top 10 (probably, the top seven) for 1B in offensive WAR by season's. Limited to 111 games, he still placed 13th in oWAR on the strength of his 31 HR and .905 OPS. Will he hit 40 and drive in 120 this season? We doubt it, but we guarantee he'll be worth more than draft picks going above 200, where Tex sits in many rankings.
5. Kevin Pillar
Pillar's more than a defensive superstar. In September and October, we got to see the full arsenal of his offensive abilities, and it was an impressive show. He had his highest totals for extra-base hits, steals, and total hits in the final stretch. Meanwhile, he didn't exceed his strikeout total and posted his second-highest walk total of the season. With Ben Revere out of the picture, Pillar is guaranteed to be an everyday player for Toronto in 2016. We don't think it's asking too much to get 15 HR and 25 SB from him along with an average in the .280s. He could provide a boost for outfields starving for production, as many were in 2015.
Connect with Eric on Twitter @EricSchaalNY
Statistics courtesy of Baseball-Reference.com and MLB.com.