MLB: How Far the Los Angeles Angels Have Fallen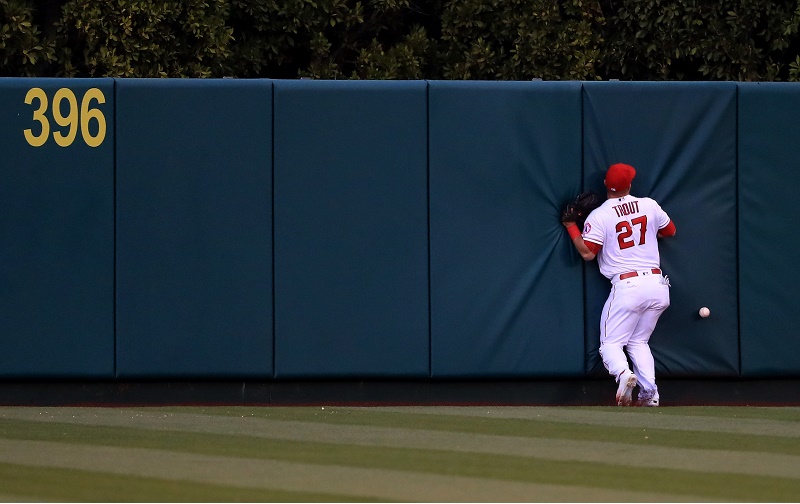 Sure, everyone wants to clown the Atlanta Braves and Minnesota Twins. We don't blame you — both clubs have been doormats in their respective leagues. But we have to warn you about what's happening in Anaheim. The Los Angeles Angels season has spun out of control faster than you can say "trade Mike Trout." With no ace or shortstop and a losing streak getting uglier by the day, the Angels could soon be one of baseball's lost teams.
While some people pointed to storm clouds in the distance, few thought the skies would open so quickly, and fewer thought the rain would come with a virtual plague on the franchise. It isn't every 10-game stretch when your team loses its best young pitcher to Tommy John surgery and starting shortstop for six weeks. Maybe if starters Andrew Heaney and C.J. Wilson and closer Huston Street weren't also on the disabled list, it wouldn't hurt so bad.
Unfortunately for the Halos, all of the above is true, and after a losing streak hit six games on May 13, you have to wonder how things came crashing down so quickly. It was only last season the team was battling for a wild card spot in the final games of the campaign. The year before, the Angels had an MLB-best 98 wins and blew out the division by 10 games before getting swept in the ALDS by Kansas City. (A freak injury to Richards ultimately doomed that run.)
Still, only a season and a month separates a dominant, playoff-bound team from the one currently getting patched up with replacement players. With Richards on the shelf for 12 to 14 months and no improvement in sight for the weak lineup, Angels fans should settle in for a long, painful slog.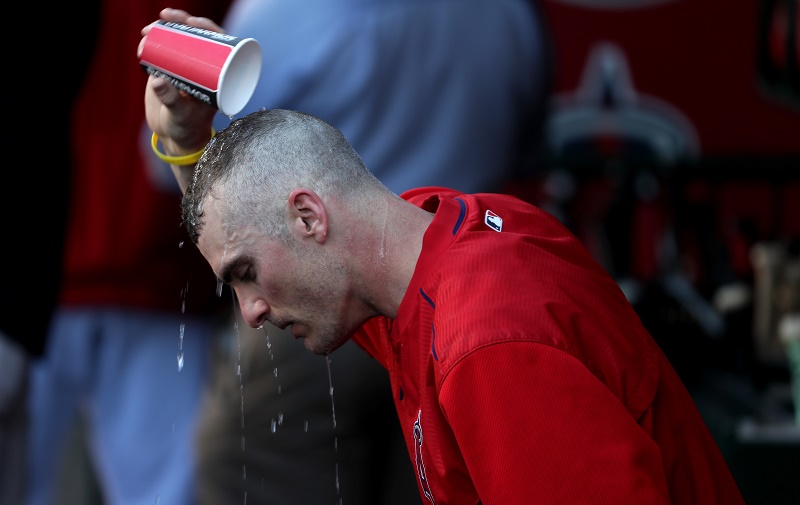 Angels GM Billy Eppler was forced to scramble for help, and he came up with Brendan Ryan as a balm at shortstop and Jhoulys Chacin as a patch for the rotation. At 25th in runs scored (123) and 25th in starter ERA (5.06), these moves will only stop a bit of the bleeding. The return of Wilson and Tyler Skaggs — by mid-summer, being optimistic — could stabilize the rotation if Heaney's arm treatment is successful and he returns eventually, too.
There are several "ifs" involved there, so we may as well run through the definitives with the Los Angeles Angels as of May 2016. We know Trout will be on the club until 2020 unless he is traded; we know Albert Pujols, currently slashing .194/.266/.372, is booked at $24 million per year until 2021, when he will be 41; and we know the team is paying Josh Hamilton $26.4 million to be in another area code both this year and next year.
Some bright spots also exist, including the rise of Kole Calhoun and the work of the bullpen in the young season. But this story is mostly depressing, with so many question marks in the rotation no one can think in any positive way about the Angels' future. In less than two calendar years, a contender for the AL pennant has become the recent-vintage Philadelphia Phillies plus Mike Trout.
You can certainly blame bad management and hideous contracts, but no one could have planned for the bizarre rash of injuries. Sometimes, a star player seems like a prisoner on an awful team, and Trout will be in that situation for the foreseeable future.
Connect with Eric on Twitter @EricSchaalNY
Statistics courtesy of Fangraphs.com.