MLB Free Agency: 5 Players Who Are About to Get Paid
The playoffs may be just around the corner, but after the World Series the second most fun part of the baseball season: MLB free agency's signing period. Teams looking to upgrade will go into the market with intentions of throwing around money and giving out nine-figure contracts. Not everyone will get what they're looking for; some that do receive major contracts will end up being major disappointments while others will look like bargains down the road. These five players are set to get paid in a big way during MLB free agency.
1. Dexter Fowler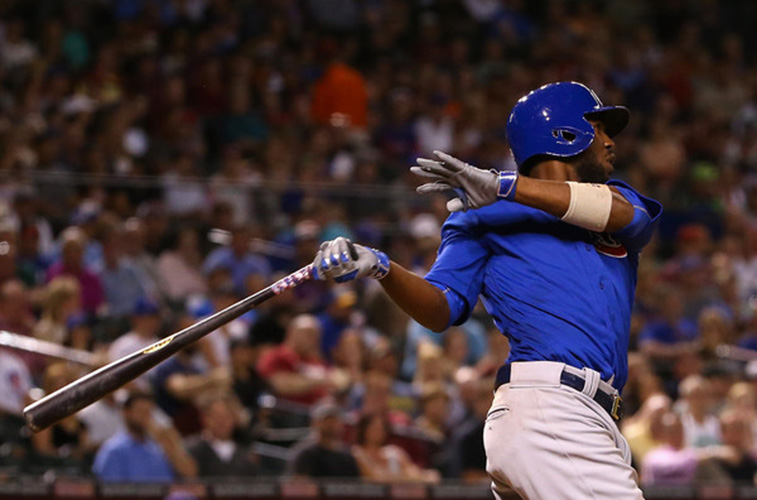 Dexter Fowler had an excellent season last year with the Chicago Cubs, hitting a career-high 17 home runs and playing center field for an exciting young team that made it all the way to the NLCS. At 29 years old, he hit MLB free agency having put together a solid 2.2 WAR season. Teams looking for a leadoff man to get on base need only throw some decent money at Fowler and they likely could've had him.
But nobody showed much interest, because of the way that draft-pick compensation rules work in Major League Baseball. Fowler ended up waiting all the way until Spring Training to return to the Cubs on a one-year deal with a mutual option, which Fowler is certain to decline. He's been even better this year, with 3.2 WAR in just 100 games heading into the month of September. The market is a bit more lean than it was last season, and without draft pick compensation he's sure to get offered a multi-year, multi-million dollar contract.
2. Wilson Ramos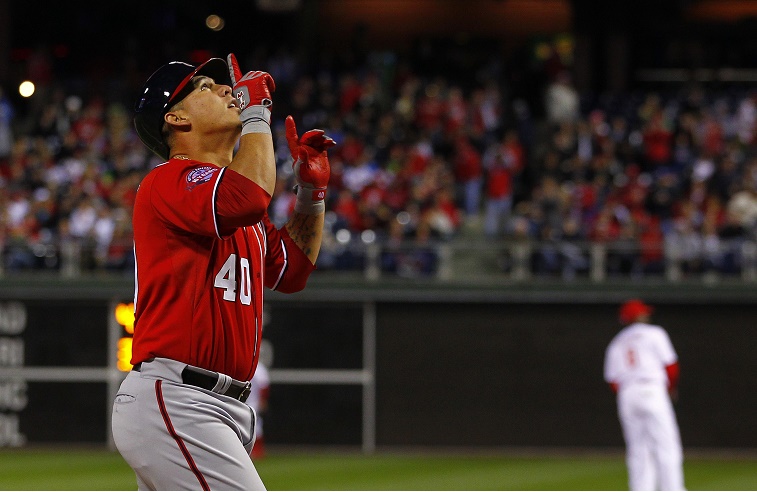 Washington Nationals catcher Wilson Ramos just turned 29 years old and is having a phenomenal season. Always known for plenty of pop at the plate, Ramos hit 80 home runs over 2,149 plate appearances in the last five seasons. Although he struggled with the bat in 2015, putting together an OPS of .616, he's completely turned things around this season with a slash line of .312/.360/.508 with 20 homers heading into the final month of the regular season.
But Ramos's questionable past with the bat (he had a .711 OPS for his career coming into this season) may make teams a little cautious about throwing a big contract at him this offseason. Add the fact that he's hitting just .281/.318/.459 in the second half of the season, and Ramos could be looking for a contract that's much bigger than what he's going to get. Regardless, there is plenty of value in a catcher who could post a three-plus WAR season for you. Ramos will get paid.
3. Justin Turner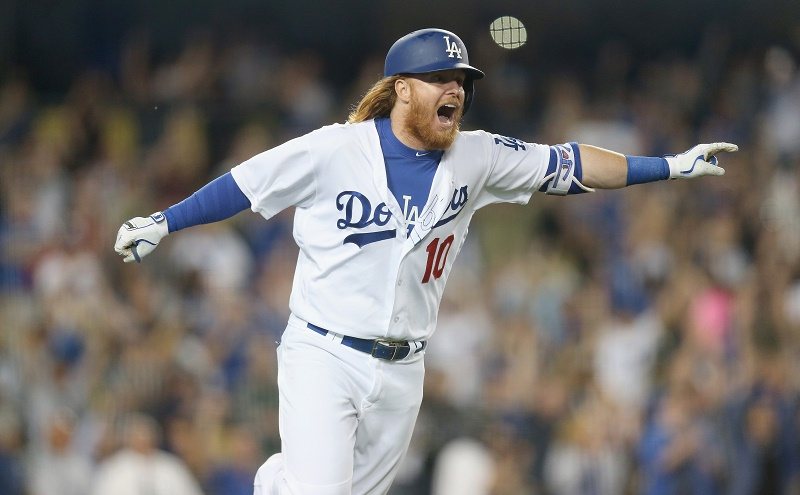 After four mediocre seasons with the New York Mets, corner infielder Justin Turner found his way to the Los Angeles Dodgers. He came out of nowhere in 2014, batting .340 in 109 games played for the Dodgers that season. Turner has only become a more well-rounded hitter in his time with the Dodgers, having his best year this season with 24 home runs and a career-high 4.2 WAR with still a month of the season left.
Someone who needs a quality third baseman will offer Turner quite the deal this offseason, and it will be up to the Dodgers whether they want to try to retain him or save the money. The 31-year-old is only making $5.1 million this season, and he's already nearing the end of his prime years. So it's "buyer beware" as always. But nevertheless, Turner is on our list of players who are absolutely going to get paid this offseason.
4. Mark Trumbo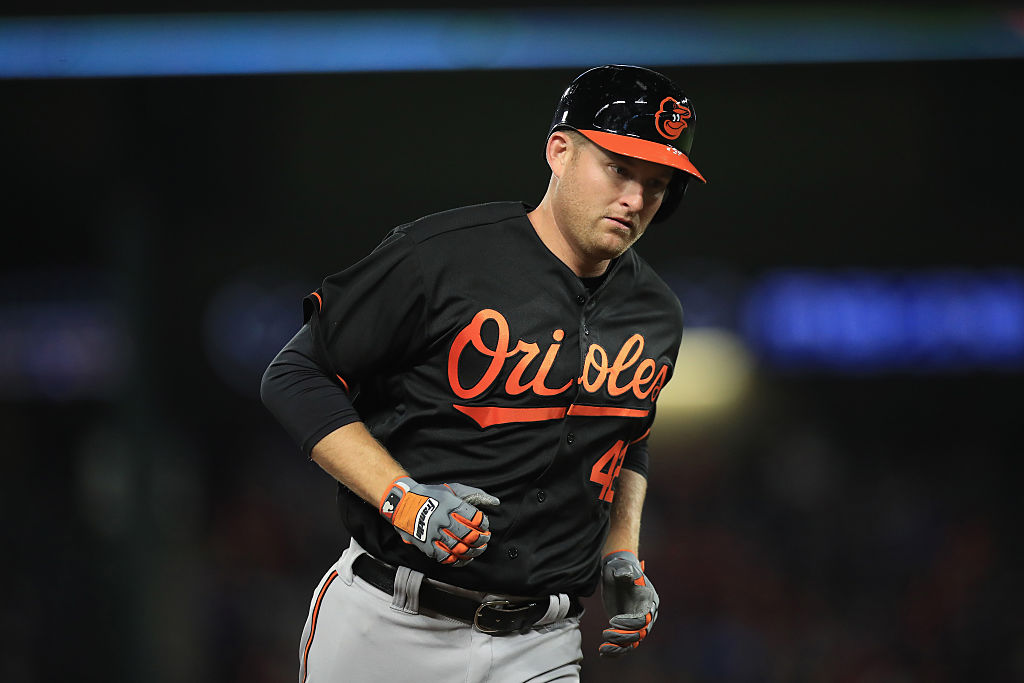 Mark Trumbo is having an excellent season for a guy who's known for just one tool: power. He became somewhat nomadic, spending time with three separate teams over the last three seasons and posting a combined .742 OPS since the start of the 2014 season. The Seattle Mariners traded Trumbo to the Baltimore Orioles last offseason for catcher Steve Clevenger, and he's done nothing but mash the ball since arriving in hitter-friendly Baltimore.
Trumbo has already set a career-high in home runs this season with 40 — leading all of Major League Baseball — and has a slash line of .253/.314/.531. He's still awful on defense and doesn't provide anything in the running game, but man can he hit baseballs over the fence. That's a trait that a lot of teams are looking for, and an American League team that doesn't mind sticking him in the designated hitter spot (the Chicago White Sox?) will give him some serious money.
5. Edwin Encarnacion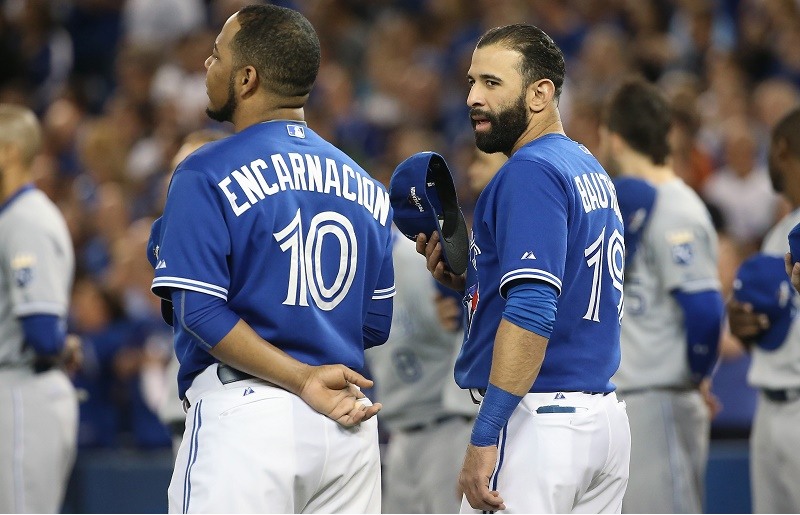 Speaking of designated hitters who are going to cash in, Edwin Encarnacion is having a pretty great season as well. Once a third baseman for the Cincinnati Reds, Encarnacion was traded to the Toronto Blue Jays for Scott Rolen back in 2009. He's since moved to first base and now the designated hitter spot, and all he's done since arriving in Toronto is post a .880 OPS with 233 home runs in parts of eight seasons.
This year has been no different for the 33-year-old, as he's clubbed 36 homers with a .901 OPS. Like Trumbo, Encarnacion is yet another hitter who will likely be relegated to signing with only an American League team. He might be able to get away with playing some first base here and there, but long-term there's no chance a team from the National League is going to sign him. Even still, he's bound to get a big, fat check from a team that needs more power in their lineup.
Follow Ryan on Twitter @RyanDavisBP
Statistics courtesy of ESPN and Baseball-Reference.