MLB Free Agent Pitchers: The 5 Best of the Rest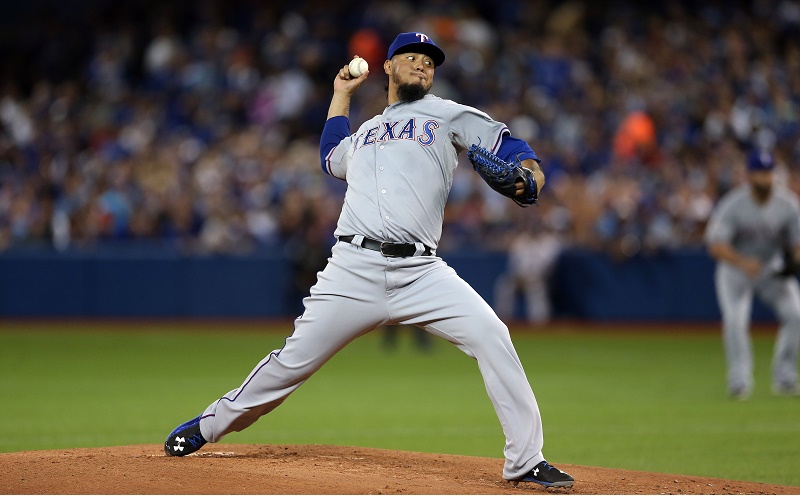 If your club needed a frontline pitcher, this offseason was the time to get him. You had David Price, Zack Greinke, Johnny Cueto, Jordan Zimmermann, Scott Kazmir, and many others on the market once the free agency market opened. Now they're all signed.
For MLB teams still in need of a pitcher with Spring Training approaching, you're looking at the also-ran group. While the available free agents may deliver quality innings wherever they land for 2016, you have to see them as a work-in-progress group. Some will need to have bounceback years, while others will have to prove that last year was no fluke.
Maybe your team has the right set of circumstances and pitching coach to make it happen. Either way, it's going to be a gamble of money, a roster spot, and in some cases a draft pick. Here are the five best of the free agent pitchers still without a contract.
1. Yovani Gallardo
Gallardo, who had his best season by some metrics in 2015, was a durable pitcher for Texas and Milwaukee, starting at least 30 games in each of the last seven seasons. He won 13 games and posted a 3.42 ERA for Texas last season before staring down Toronto's frightening lineup with five inning of two-run ball in the ALDS. That was the good news. The bad news is Gallardo posted career worsts in WHIP (1.41), FIP (4.00), and strikeout-walk ratio (1.78). Because he turned down a qualifying offer from Texas, the 29-year-old will also cost his new team a draft pick. It's a tough sell for many clubs, but he's probably the best pitcher available.
2. Doug Fister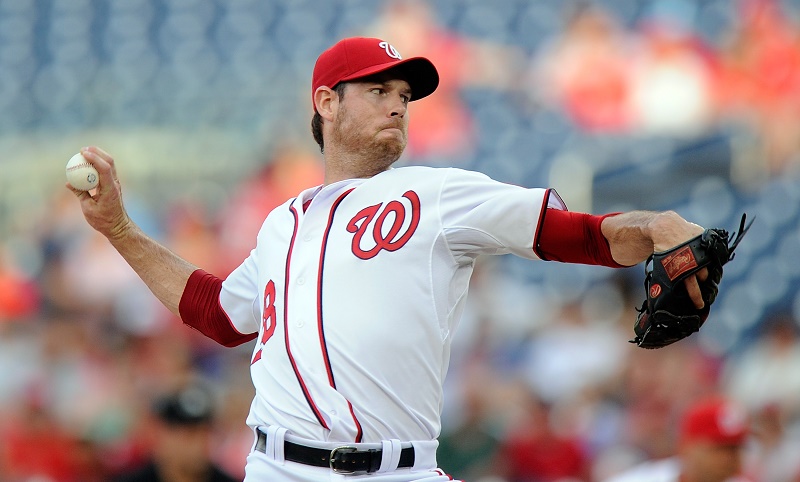 When the 2015 season started, Doug Fister was a member of the Nationals rotation that was expected to dominate the league en route to a World Series title. By August, the right-hander found himself in the Washington bullpen, fighting to stay on the roster. Fister posted career-worst numbers in nearly every statistical  category including ERA (4.19), WHIP (1.40), and hits per nine innings (10.5). Just a year earlier, he went 16-6 with a 2.41 ERA in 25 starts.  He'll turn 32 by the time the 2016 season begins. Most clubs will want to stick with a one-year deal with Fister.
3. Kyle Lohse
Lohse, who turned 37 in October, went 54-30 between 2011 and 2014 for St. Louis and Milwaukee before his career took an ugly turn last season. Like Fister, Lohse started in the Brewers rotation but ended up in the 'pen after repeated beating from lineups around the league. By the time it was over, he had a 5-13 record, 5.85 ERA, and 1.46 WHIP. It's hard to pin much of this on bad luck, so front offices will have to dig deep into the stats to convince themselves Lohse is worth a shot in 2016. Maybe some of the National League's tanking teams will give him the ball for 15 starts.
4. Mat Latos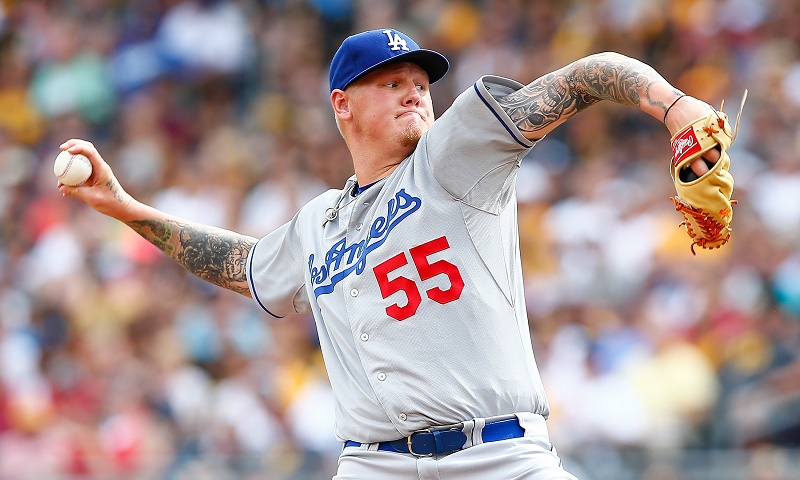 Mat Latos started 2015 as a bounceback candidate for the Marlins and ended the season — three teams later — in Anaheim as a bullpen piece. It was the worst season of his career, but advanced stats suggest he was hurt a bit by bad luck and inefficient fielding. For what it's worth, he also maintained a strong strikeout-to-walk ratio (3.13) and just turned 28. That's about all the positive stuff we can muster. Word around the league is Latos was unpopular in every clubhouse he's joined, so there are several reasons for teams to pass. His age and mid-90s fastball are the reasons he'll have a job before the season starts.
5. Alfredo Simon
Simon got Tigers fans excited in 2015 when he posted a 5-2 record with a sparkling, sub-3.00 ERA in April and May. Then reality set in, and after another four ugly months the right-hander ended up with a 5.05 ERA and 1.44 WHIP. He still can bring heat in mid-90s, so some teams may want to try out Simon in a bullpen role if they aren't sold on his presence in the rotation. Prior to 2014, he shined out of the Cincinnati 'pen for two seasons. A promotion to the rotation did not suit him well.
Connect with Eric on Twitter @EricSchaalNY
Statistics courtesy of Baseball-Reference.com and MLB.com.