MLB Free Agents: 7 Best Hitters Available for 2017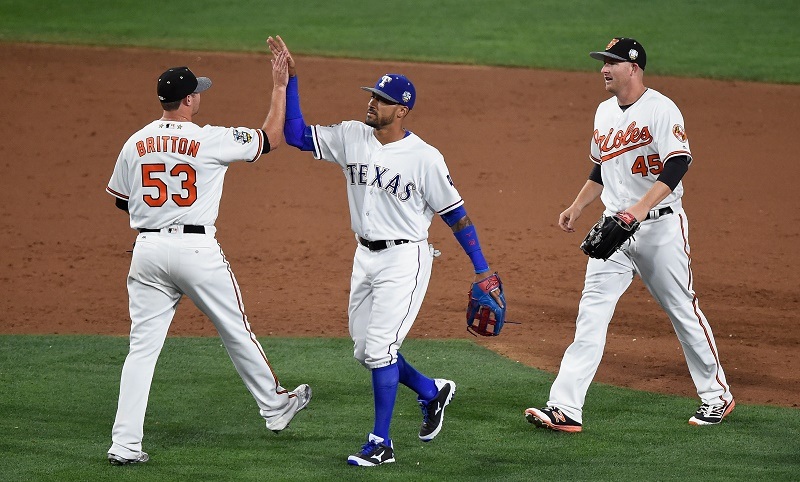 In one of the greatest postseason finishes in recent memory, the Chicago Cubs won the World Series in seven games and erased a 108-year-old curse. This leaves 29 teams wanting and 30 general managers planning to do the same in 2017. As the Cubs proved, even heavily favored teams have a tough time closing the deal and winning a championship in Major League Baseball. It takes luck as well as a stacked roster.
Every roster has room for improvement next season, and that includes the Cubs. Starting with All-Stars Aroldis Chapman and center-fielder Dexter Fowler, Chicago management must make some tough decisions if it hopes to repeat in 2017. Looking around the leagues, every NL and AL playoff team has major contributors either retiring or heading into free agency. The good news is that there are sluggers and all-around great position players hitting the market. Here are the seven best free agent hitters available for 2017.
7. Jose Bautista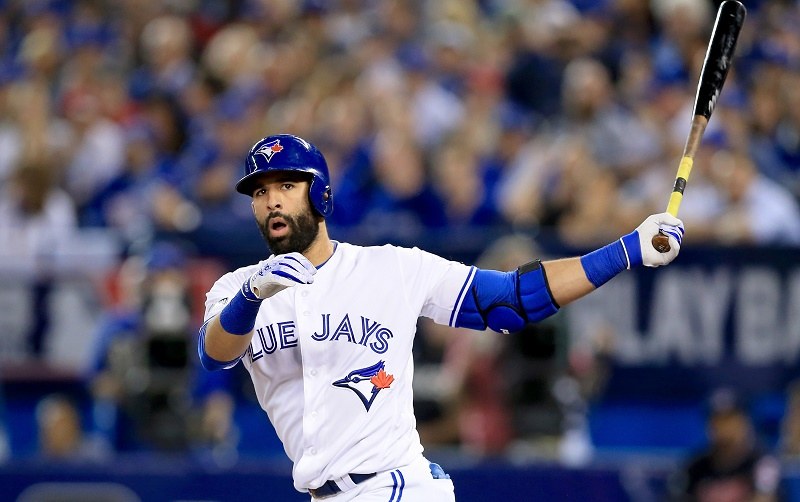 After six consecutive All-Star Game appearances, Jose Bautista experienced a down year in 2016. In fact, the right fielder/DH had his lowest home run total (22), batting average (.234), and OPS (.817) since 2009. Now 36 years old and no longer useful in the outfield, Bautista profiles best as a DH for teams looking for pop. He won't get a five-year deal or anything close to the value he would have commanded on the market before this decline, but Joey Bats is still a power and on-base threat for teams that need offense.
6. Dexter Fowler
The one-year, $13 million deal Fowler signed at the last minute with Chicago turned out to be a big factor in the team's World Series run. Fowler had the best all-around year of his career in center for the Cubs and enters the free-agent market as the top player at his position. He hit .276 with an .840 OPS and 4.7 WAR in 2016. We expect him to get a three- or four-year deal with some club, though he may not return to Chicago.
5. Justin Turner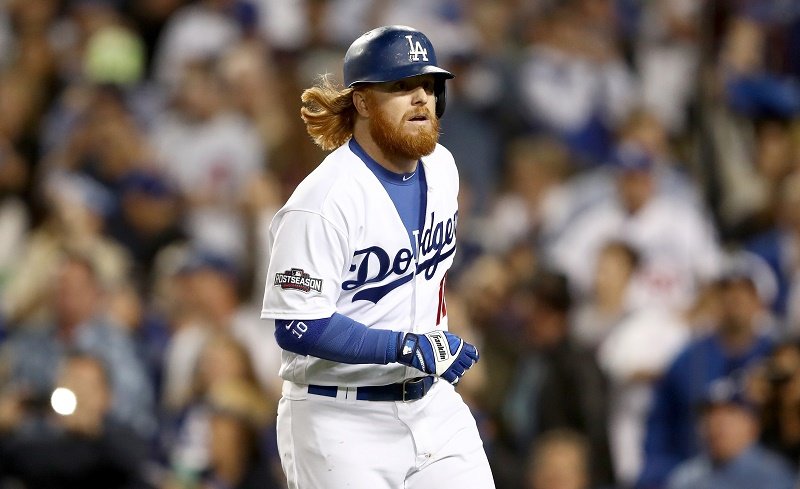 Only rookie sensation Corey Seager (7.5 WAR) provided more value than Justin Turner (5.6 WAR) among Dodgers position players in 2016. In his most productive season by a mile, Turner hit 27 HR and 34 2B with 90 RBI in 151 games. He projects to see a huge bump from the $5 million he earned in last season — we're guessing LA does whatever it takes to re-sign him — but you never know what will happen once he tests free agency. Turner will be 32 when the 2017 season begins.
4. Ian Desmond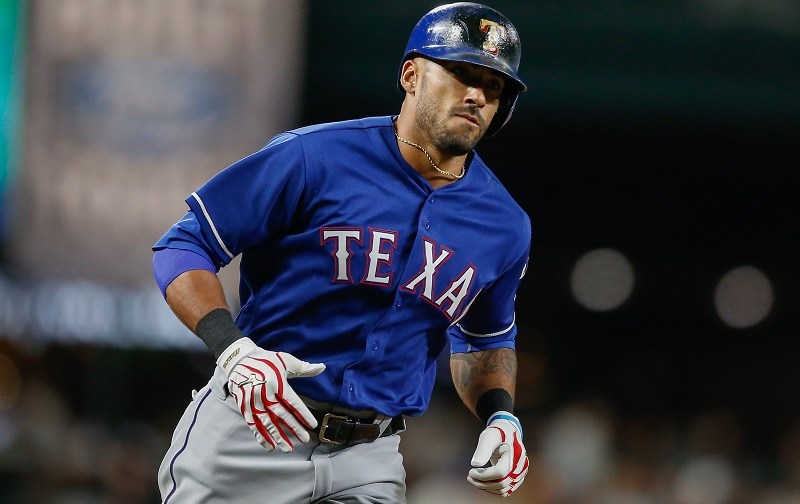 In his one season with Texas, Ian Desmond silenced his critics by playing an excellent outfield and putting up his best offensive season since 2013. We expect him to turn down the qualifying offer for the second year in a row and test the free agent market once again. This time around, Desmond will get much better offers than the one-year deal ($8 million) he accepted prior to 2016. MLB Trade Rumors projects him getting four years, so we bet that exceeds $60 million.
3. Mark Trumbo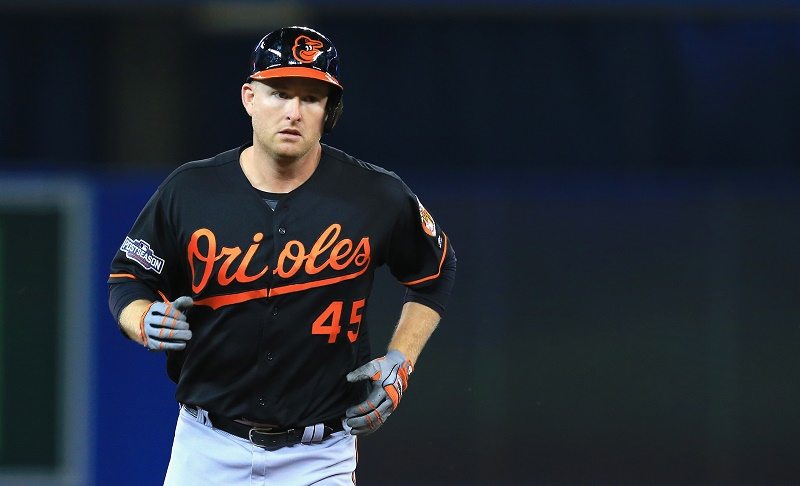 Need power? If so, you can't find more than Mark Trumbo provided (47 HR) for Baltimore in 2016. Working on a one-year contract worth $9.2 million, the right-handed slugger provided tremendous value for the Orioles in the club's wild card campaign. He strikes out a ton, hits for a low average (career .256), and doesn't great on-base stats (career .316), but any club looking for thump and RBI from a DH will find it in Trumbo, who turns 31 before the 2017 campaign.
2. Edwin Encarnacion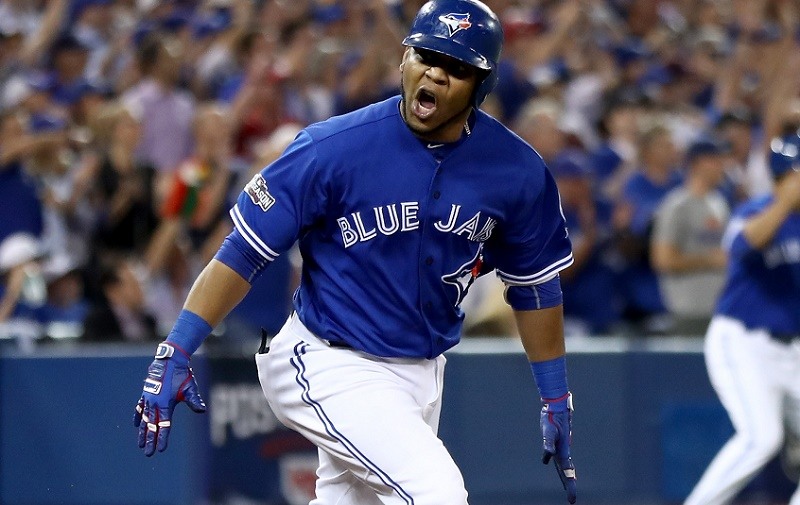 The market for sluggers who profile best as a DH begins and ends with Edwin Encarnacion. Coming off his age-33 season in which he hit a career-best 42 HR with 127 RBI, any team that needs pop in the middle of the lineup will find it in the Blue Jays' best hitter after Josh Donaldson. Compared to Trumbo, Encarnacion has a much better on-base percentage (career .359) and much lower strikeout rate (19.7%). Expect him to get a four-year deal from someone at an average annual salary of at least $20 million.
1. Yoenis Cespedes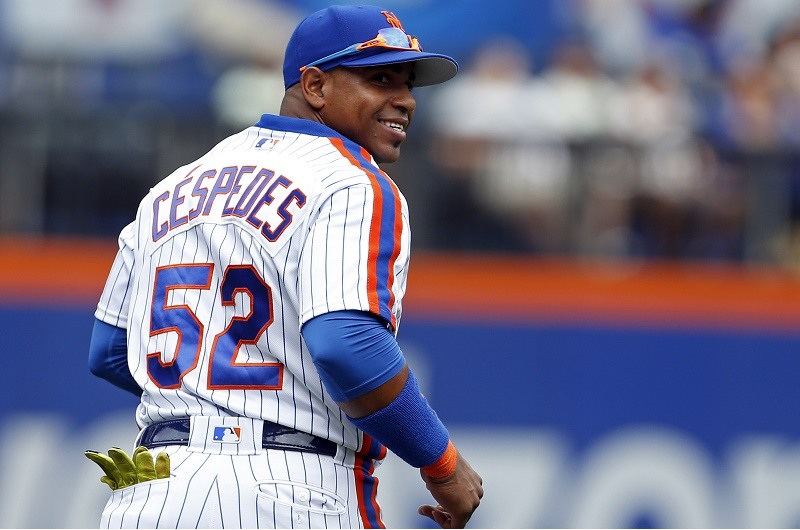 Despite missing 30 games, Yoenis Cespedes was by far the biggest offensive producer on the New York Mets in 2016. In his age-30 season, he hit .280 with 31 HR and 86 RBI along with a career-best .884 OPS. Cespedes also had a career-high walk rate facing pitchers with every reason to put him on and face a lesser hitter. Meanwhile, he held his own in center though he is best utilized in left. We expect Cespedes to get at least four years at around $100 million. If the Mets don't pay it, we shudder to think of New York's lineup in 2017.
Connect with Eric on Twitter @EricSchaalNY
Stats courtesy of Fangraphs and Baseball-Reference.com.