6 MLB Free Agents Flying Under the Radar
Headlines will feature many big MLB free agents this offseason, and plenty of fans will discuss them all. Los Angeles Dodgers closer Kenley Jansen, Chicago Cubs closer Aroldis Chapman, Blue Jays sluggers Jose Bautista and Edwin Encarnacion, and Mets outfielder Yoenis Cespedes may all be available for the right price. Some teams will get their money's worth, while others will live to regret the deals they make. However, we'll see some bargain deals as well. Here are six MLB free agents who are flying under the radar.
1. Matt Holliday
After spending the last eight seasons in St. Louis, there's little chance Matt Holliday returns to the Cardinals next season. The team owns a $17 million option on the left fielder, with a $1 million buyout that they will almost certainly exercise. This leaves Holliday — who will be 37 years old at the start of the 2017 season — to contemplate his options.
The left fielder is no longer a viable option in the outfield; in reality he was never much of one to begin with. This cuts Holliday's market in half, leaving him to choose from American League teams. The good news? He could probably still be a decent designated hitter. Over the last three seasons, Holliday had a .801 OPS with 44 home runs in 1,370 plate appearances despite his decline in production and some time off due to injuries. He will probably sign a relatively cheap deal for one or two years. The lucky team he chooses might end up with a quality bat out of the deal.
2. Luis Valbuena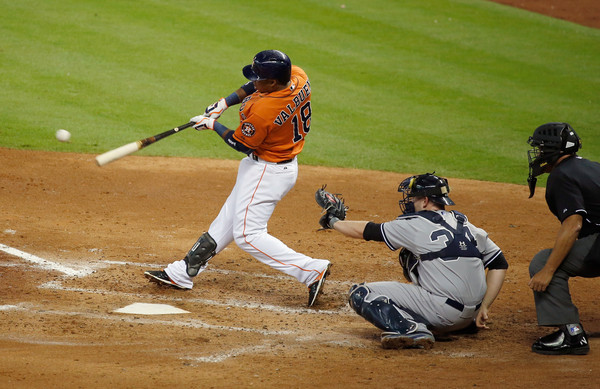 Third baseman Luis Valbuena lost a decent amount of the 2016 season due to a hamstring injury, but he's a proven valuable player over the last few years. Prior to the 2015 season, the Houston Astros acquired him from the Chicago Cubs in exchange for Dexter Fowler. Since then, Valbuena has been the glue of the Houston Astros' lineup. In 835 plate appearances with the Astros, he hit 38 home runs with 94 walks.
Valbuena's value comes in the field, as well. The 30-year-old is a solid third baseman, and might actually be the best available at his position. He has 6.4 WAR over the last three seasons despite missing 115 games over that same period. If he signed with a team whose park is conducive for left-handed pull hitters, such as the New York Yankees or Boston Red Sox, a healthy Valbuena could hit 30-plus home runs and play strong enough defense to provide a four-WAR season.
3. Pedro Alvarez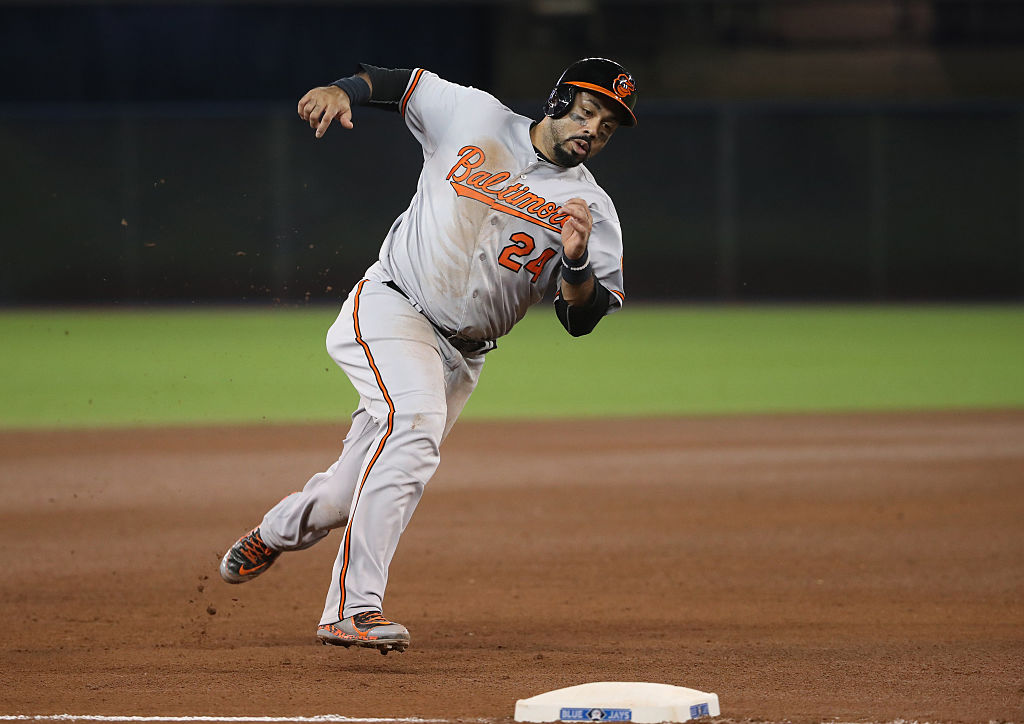 After spending the first six seasons of his career with the Pittsburgh Pirates, Pedro Alvarez took a one-year deal for $5.7 million with the Baltimore Orioles this past season. The 29-year-old played primarily as the designated hitter, accumulating just 376 plate appearances on the season. But Alvarez clubbed 22 home runs and put together a .826 OPS, which are fine numbers for a DH who's still in his prime.
If Alvarez is not back with the Orioles, there's a good chance he finds himself a full-time DH job somewhere in the American League this offseason. That team won't get a guy who will put up monster numbers. However, if you don't mind the strikeouts and a general struggle against left-handed pitching, then Alvarez could bring a solid amount of value.
4. Chris Coghlan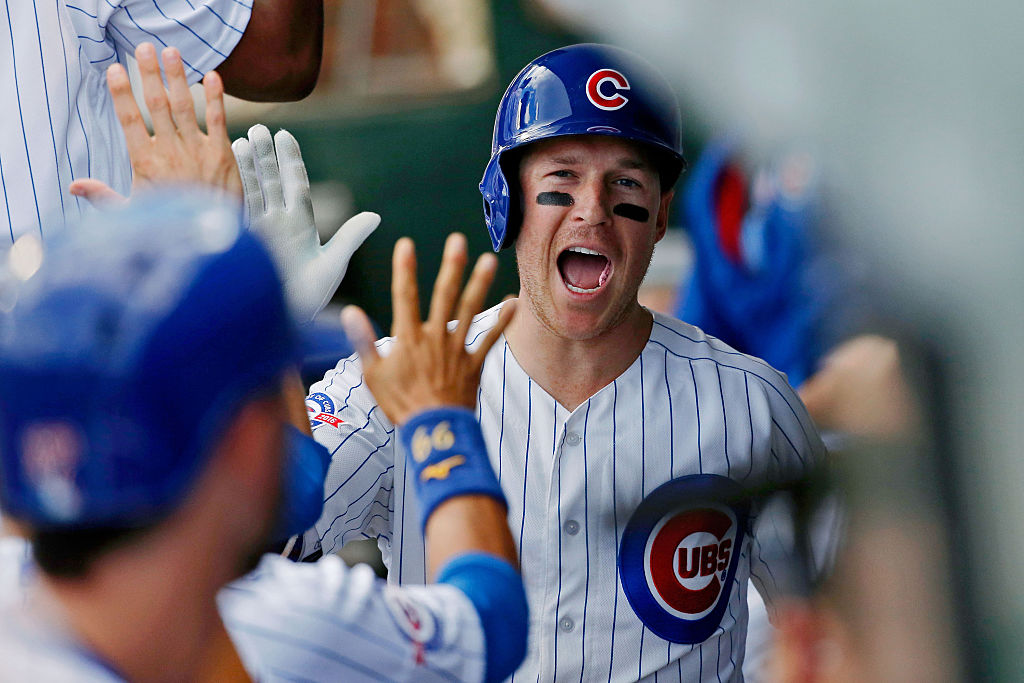 Talk about under the radar; Chris Coghlan's overall numbers this year make us wonder how he'll even get a job next season. The Oakland A's moved Coghlan to the Chicago Cubs — the team he had been with the previous two seasons — after a dreadful start to the season. Then, he saw some reasonable success in Chicago. In 48 games and 128 plate appearances with Chicago, Coghlan had a .391 OBP, 770 OPS, and 1.0 WAR for the Cubs.
It was a respectable way to finish out the regular season. At just 31 years old heading into 2017, Coghlan will be a major bargain for a team next season. There's no chance he gets a high-dollar deal and little chance it's for more than one year. But Coghlan is a quality left-handed bat who simply got off to a rough start in 2016. He'll provide value off the bench or in a platoon role somewhere next year.
5. Jerry Blevins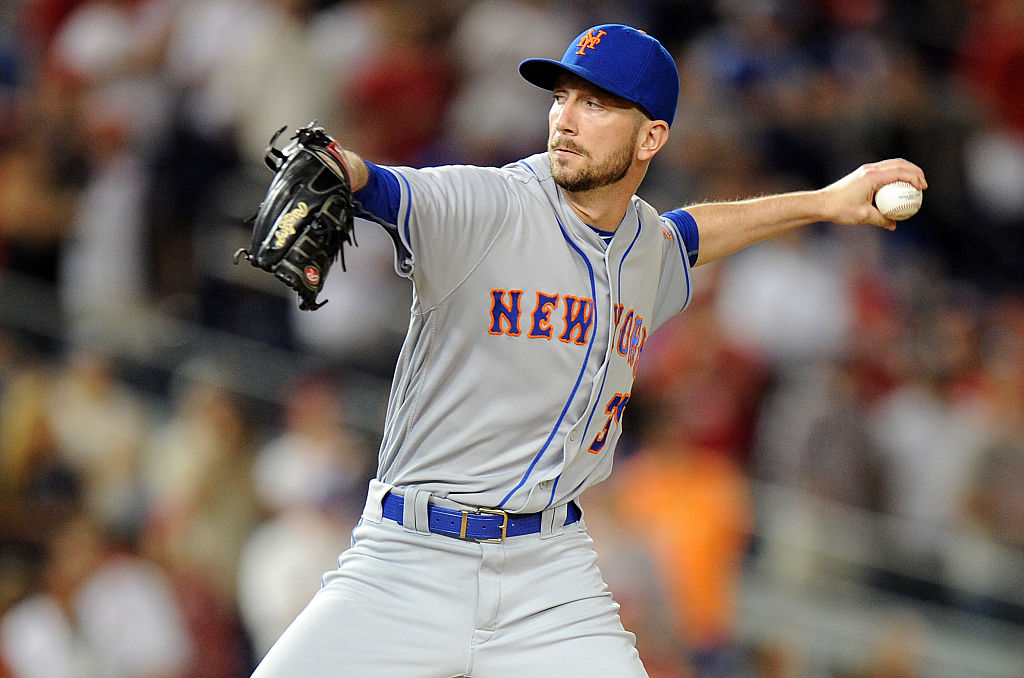 Jerry Blevins is an underrated left-handed reliever for the New York Mets. He excels in getting left-handed hitters out. Lefties hit for a .588 OPS off him in his career, which is a solid number. After a down 2014 and a fractured arm that kept him out almost all of 2015, Blevins bounced back in 2016 with a 2.79 ERA in 42 innings pitched.
Team will not mistake the 33-year-old for a dominating reliever or a closer. But Blevins even pitched better against right-handed hitters this year (although much less frequently), allowing just a .611 OPS against. Somebody will give him a reasonable deal to help out in their bullpen this winter — and it probably won't break the bank. Considering that Blevins has a 3.21 ERA over the last six seasons, he will be a good bargain for whichever team decides to roll the dice.
6. Iván Nova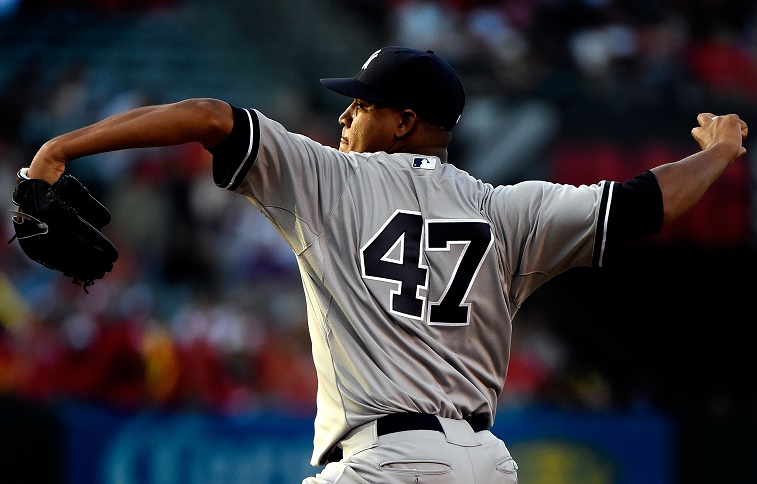 Formerly with the New York Yankees, right-handed starting pitcher Iván Nova faced a massive career tailspin in recent years. After posting a 4.04 ERA in his first four seasons in New York, injuries hit him hard in 2014. Nova could only start four games that year and 17 games in 2015. In 212 innings with the Yankees from 2014–16 — spanning 36 starts and six relief appearances — he composed a 5.31 ERA.
But at midseason, the Yankees dealt Nova to the Pittsburgh Pirates, who are known for their pitching reclamation projects. In 11 starts and 64 2/3 innings since arriving with the Pirates, he had a 3.06 ERA and 52 strikeouts to just three walks. That's an insane 17.3 K/BB ratio in a small sample. It's definitely possible that the Pirates figured something out with Nova and helped him transform into a quality starter, which means the team that takes a flier on him — possibly the Pirates — could end up with a lot more value than expected.
Statistics courtesy of ESPN and Baseball-Reference.