MLB Free Agents: 5 Players Who Won't Get the Big Money
While Mark Trumbo and Edwin Encarnacion are about to hit pay dirt, these soon-to-be MLB free agents will not get the big money.
Ahead of the 2016 MLB season, the cash was flying. David Price, Zack Greinke, and a few others received record sums for their body of work, and there were new benchmarks set for pitchers, sluggers, and even guys like Jason Heyward, who did not seem to warrant that much money. As with any big deal, the year entering free agency meant everything to the players scoring those massive contracts.
In 2016, there is another batch of players who will break the bank in the offseason, with Mark Trumbo and Edward Encarnacion topping the list. However, on the other side is the group that looked like they were heading to a big payday only to deliver subpar seasons in 2016. The timing could not be worse for them, financially speaking. Here are five players who will not make the big bucks in 2017.
1. Andrew Cashner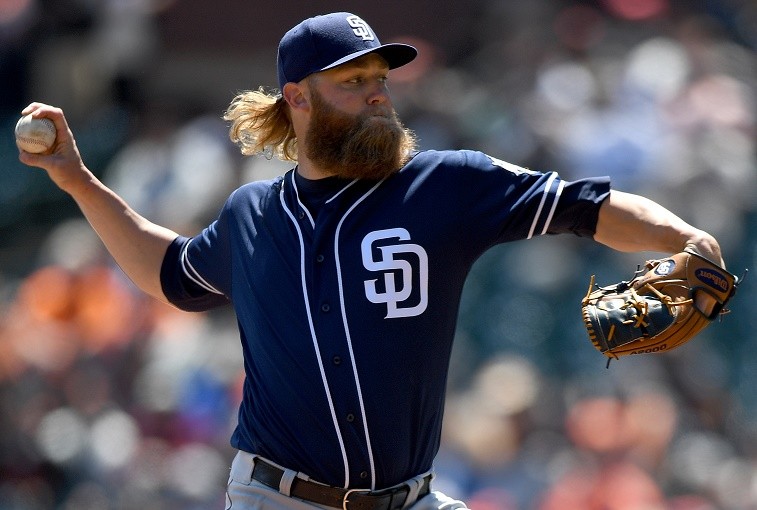 As recently as 2015, there was reason to believe Andrew Cashner was a diamond-level pitcher in the rough that is the San Diego Padres franchise. He's an incredibly hard thrower, under 30 years old, and featured a sparkling 2.55 ERA in 2014. Then came 2015, when the right-hander took a few steps back with a 4.32 ERA despite an increase in strikeouts and a career high in innings pitched.
Still, there were trade rumors before the season, with Boston and Baltimore among the teams that wanted a piece of Cashner. After another dismal season (5-11, 4.77 ERA) split between San Diego and Miami, Cashner is not headed toward a fat paycheck. Indeed, there is a case to be made that a return to the bullpen would revive his value on Major League rosters. But even relievers named Chapman and Miller don't get the big bucks like starters do.
2. Jose Bautista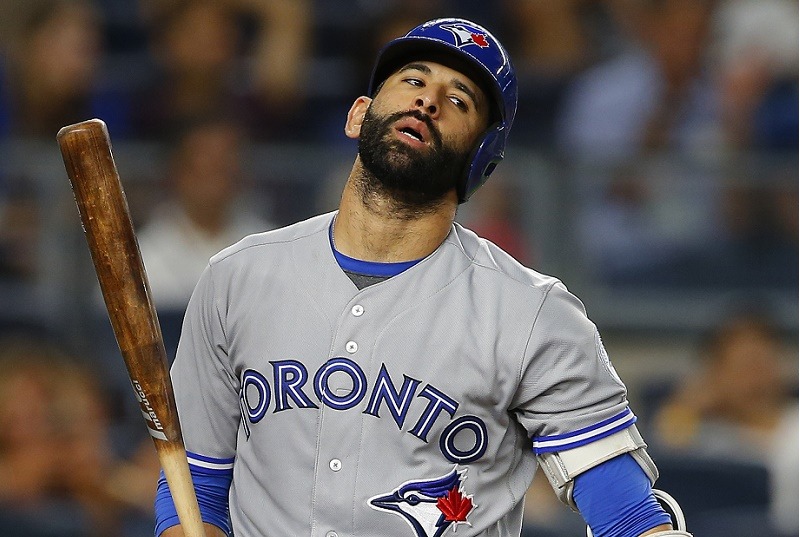 It's been a rough year for Joey Bats. After a 40-HR season in 2015, the Blue Jays right fielder was a confident player who valued himself at $30 million per year and wanted five years when he became a free agent (after 2016) despite his advanced age (35). "I'm not going to sit here and try to bargain," Bautista told the press about a contract extension in February. "I don't think this should be a negotiation. I think I've proven myself." He also said hometown discounts "don't exist."
Then, the punch seen 'round the world happened to his face, injuries followed, and he entered the second week of September hitting .228 with 17 home runs. Not even Scott Boras (who isn't Bautista's agent) can turn that into $150 million. It's hard to say what the market is for a 36-year-old outfielder with 30-HR potential, but it's not $30 million a year or anywhere near five years. Maybe the Carlos Beltran deal from 2014 —  three years, $45 million — is a decent comp.
3. Carlos Gomez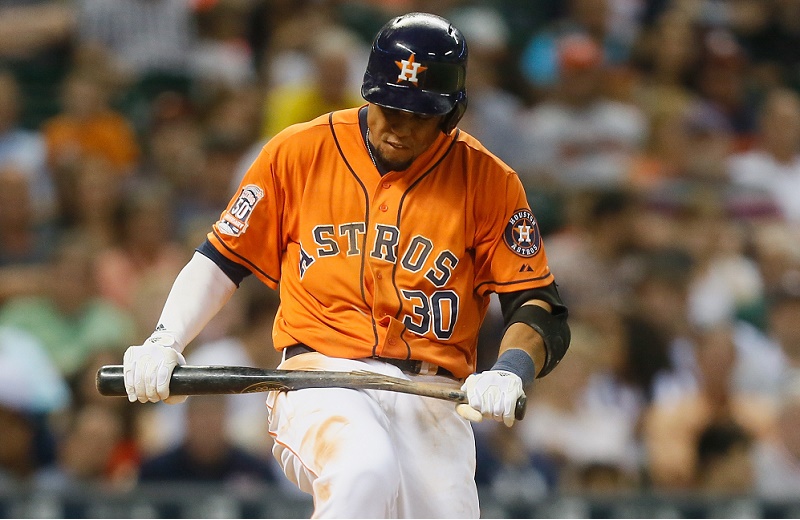 When Go-Go Time was a thing in Milwaukee, Carlos Gomez did the impossible in center field, averaged over 20 home runs a season, and blocked off a few days every July so he could attend the All-Star Game. Since the start of the 2015, there hasn't been nearly as much "showtime" in Gomez's game. After a dreadful stretch in which he hit 12 home runs in 184 games for Houston, Astros management unceremoniously released him.
Gomez's numbers have picked up a little bit since moving to Texas, but it's still nothing that has teams come calling with their checkbooks at the ready this offseason. Luckily, Gomez will have Boras on his side when general managers take a look at his binder.
4. Matt Wieters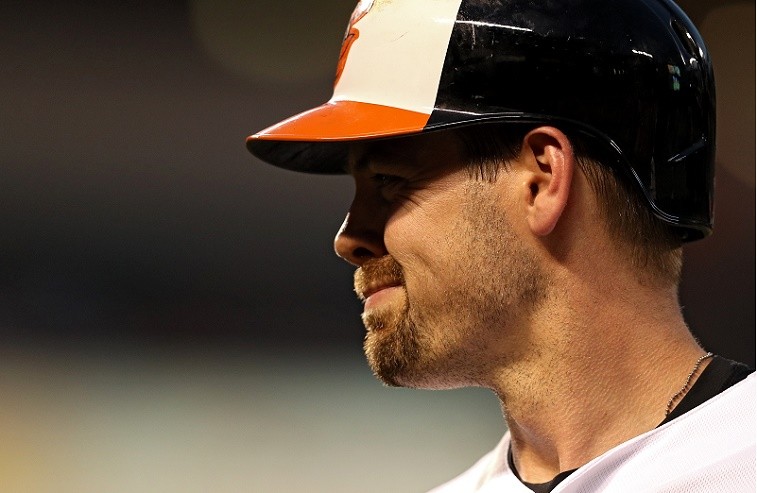 A funny thing happened after the 2015 season: For the first time, MLB players accepted the (relatively generous) qualifying offer of $15.8 million rather than testing the waters of free agency. In most cases, the gamble (or lack thereof) did not work out. For Matt Wieters, who was returning after Tommy John surgery, the choice to stay with the Orioles another year and see what happens made sense on several levels.
His All-Star Game appearance notwithstanding, the switch-hitting catcher posted a career-low OPS (.692) through his first 104 games in 2016 and appears to no longer have 20-HR power — not even playing in Camden Yards. Wieters does provide value defensively, which is the main thing for a catcher, but Scott Boras will have a tough time selling the upside as his client enters the season at 31 years old. Maybe the South Carolina native could find a home with the young Braves in 2017.
5. Colby Rasmus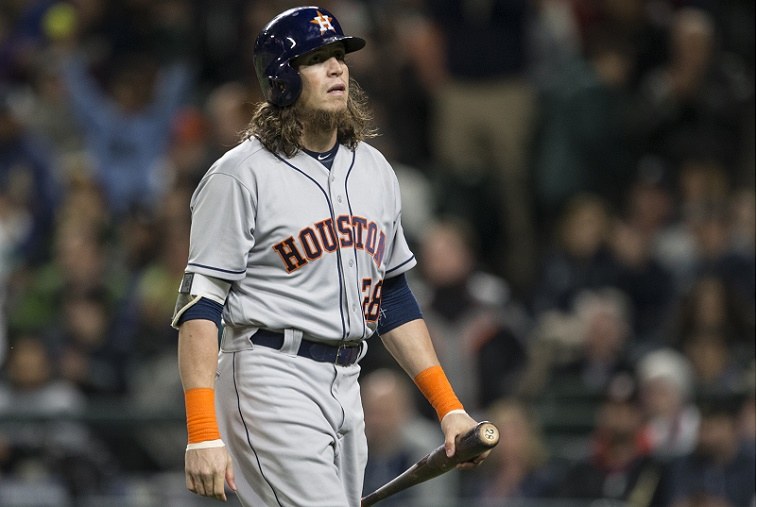 When Colby Rasmus accepted the qualifying offer from the Astros after the 2015 season, he nearly doubled his top salary ($8 million) from the previous year. His stock was rising fast after a career high in home runs (25) for Houston at age 29. Then he came back to earth in 2016. He hit 15 HR in 98 games for the Astros while posting his lowest OPS (.661) since 2012.
Is there value in a left-handed hitter who could top 20 home runs and is only 30 years old? Absolutely, but there won't be a big payday in line for Rasmus. All things considered, he should have headed to free agency last year. He probably would made at least $40 million for three years. At this point, he's be lucky to get two years at $11 million apiece.
Connect with Eric on Twitter @EricSchaalNY
Statistics courtesy of Fangraphs and Baseball-Reference.