MLB Fun Watch: 5 Greatest Moments of the First Half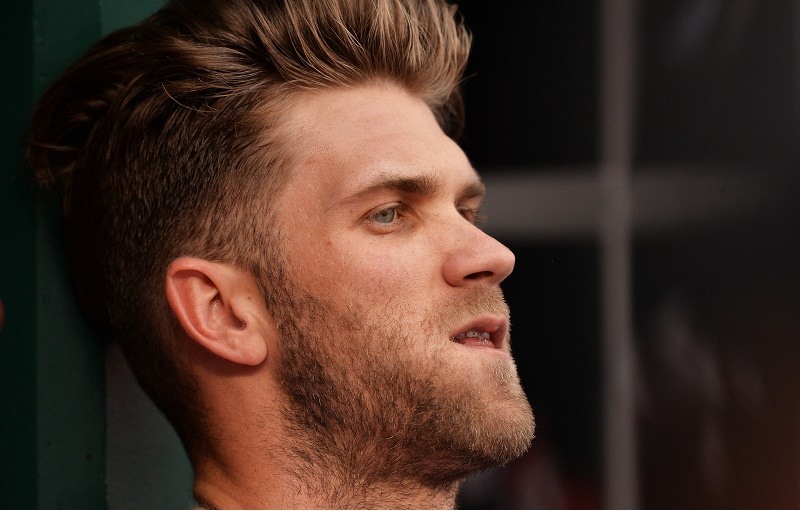 When Bryce Harper called baseball "tired" and spoke of making the game "fun again," he cited the lack of styling going on between the lines. Harper, who works hard on his wardrobe and hair, lamented the death of tastemakers in the game compared to other American sports.
But he should consider what fans think is fun. More often than not, players having fun on the field make it fun for fans watching them. With this formula, we find the secret of joy in baseball, and the scowl typically on Harper's face suggests the opposite.
It reminds of us a line Jeff Ross said at the Comedy Central Roast of Donald Trump. "Are you having a good time?" Ross asked Trump, who sat grimacing through most of the event. After The Donald nodded in agreement, Ross replied, "Alright, then tell your face."
MLB Fun Watch follows this same principle. When players are having fun with themselves and/or fans, we take note. Here are the five greatest moments from the first half of the 2016 season.
1. Beltre, Andrus, and a popup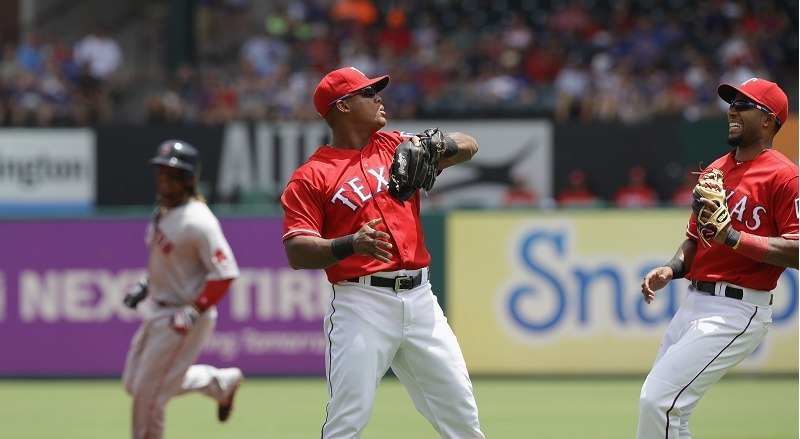 Adrian Beltre and Elvis Andrus have been making popups fun for several years now. Whether Beltre is shoving Andrus out of the way or mimicking the shortstop's form on an easy fly ball, this duo cannot help but have a good time with this mundane bit of baseball.
In the latest episode, from June 17, the Rangers players were up to their usual high jinks on the left side of the infield, with Beltre reminding Andrus of the invisible line on the diamond. A full reel of these exchanges will make the most jaded fan smile.

2. Joey Votto can't play nice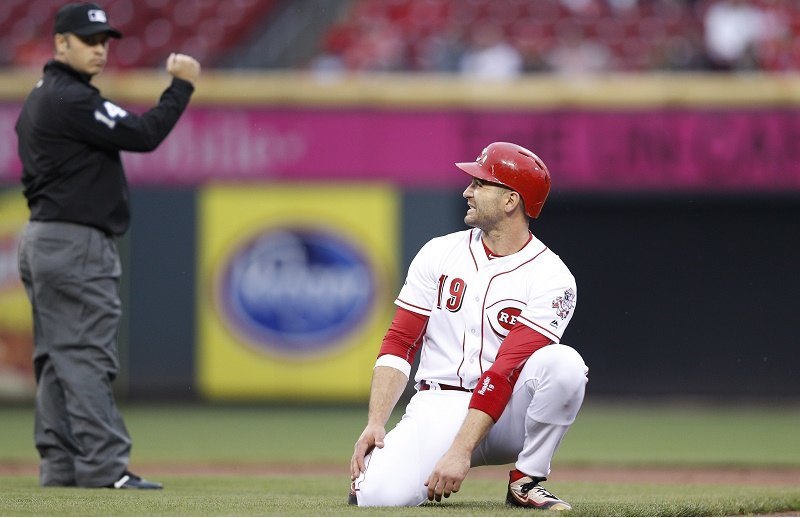 If there is any player who seems hell-bent on making baseball fun again, Joey Votto would be the guy. The Reds first baseman has been tormenting fans as a visiting player all season by offering foul balls and then denying them the souvenirs in the most merciless way.
He had a signature moment in Philadelphia back in May when fans around the home dugout were booing him yet enjoying Votto's pranks. He took his talents to the nation's capital early in July, when he couldn't help rejecting requests for a ball.
In the video below, viewers get a glimpse of Votto's opening salvo in Philly as well as his continuation in Washington following an excellent defensive play.
3. Puig's mad dash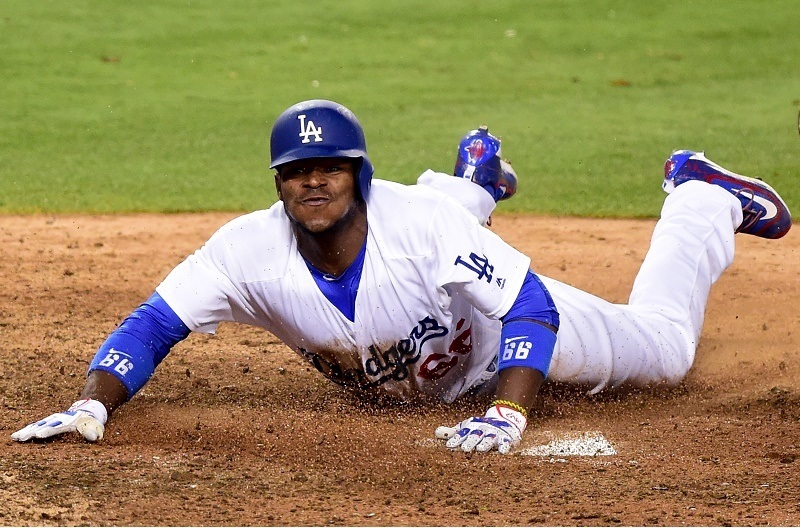 Have you ever seen a walk-off, inside-the-park home run on a ground ball? Neither had anyone else before Yasiel Puig went off to the races June 22 at Dodger Stadium. With LA trailing by one, Puig laced a single up the middle while Howie Kendrick thought about going to third.
Then, Nationals center fielder Michael Taylor botched the play and everyone went racing toward home. Puig, still nursing a a bad hamstring, seemed to summon all his strength in order to make it to third, where the Dodgers' third-base coach held up the stop sign.
The "wild horse," as Vin Scully so accurately described him, blew right through the stop sign and belly-flopped onto home plate with the winning run. Nights like these at Chavez Ravine are hard to forget.
4. Juan Uribe gets hungry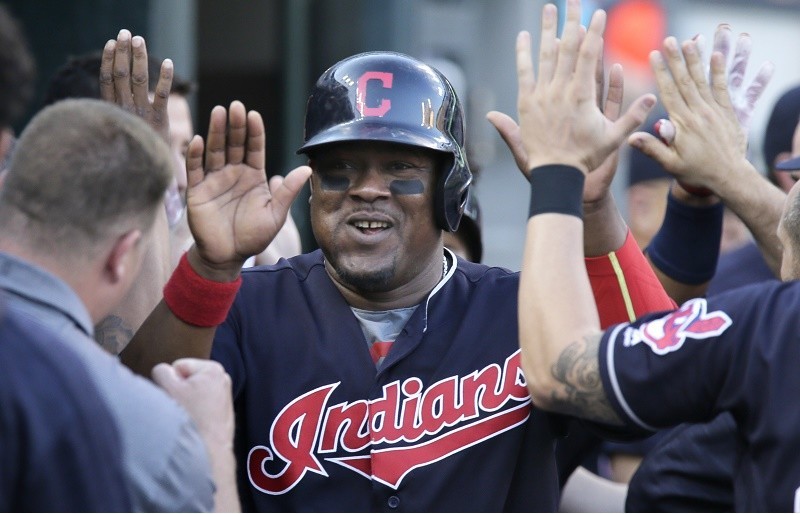 It doesn't take a nutritionist to know Juan Uribe has a big appetite. In this June 6 episode from Safeco Field, the rotund Indians third baseman chased a foul ball to the stands, where it landed out of play.
Following the pursuit, Uribe found something more worthy of his attention: a fresh hot dog in the hand of a fan sitting in the front row. Naturally, he went to grab it — to the surprise of the dog's owner. After deliberating a moment, Uribe decided to head back to the field so he could man his position.

5. Brandon Phillips fakes the hidden ball trick
Reds pitching may be bad, but Cincinnati position players probably lead the league in fun this season. Take Brandon Phillips, who always seems to have a smile on his face and a kind word for everyone on social media. "Dat Dude" had his way with Uribe on May 19 in Cincy.
After the big fellow took his eye off the ball for a moment, Phillips darted in for the tag. Fortunately for Uribe, there was no ball in the glove, but that didn't stop him from experiencing a moment of fright. Even the second-base umpire had fun with this one.
Connect with Eric on Twitter @EricSchaalNY
Statistics courtesy of MLB.com and Baseball-Reference.com.