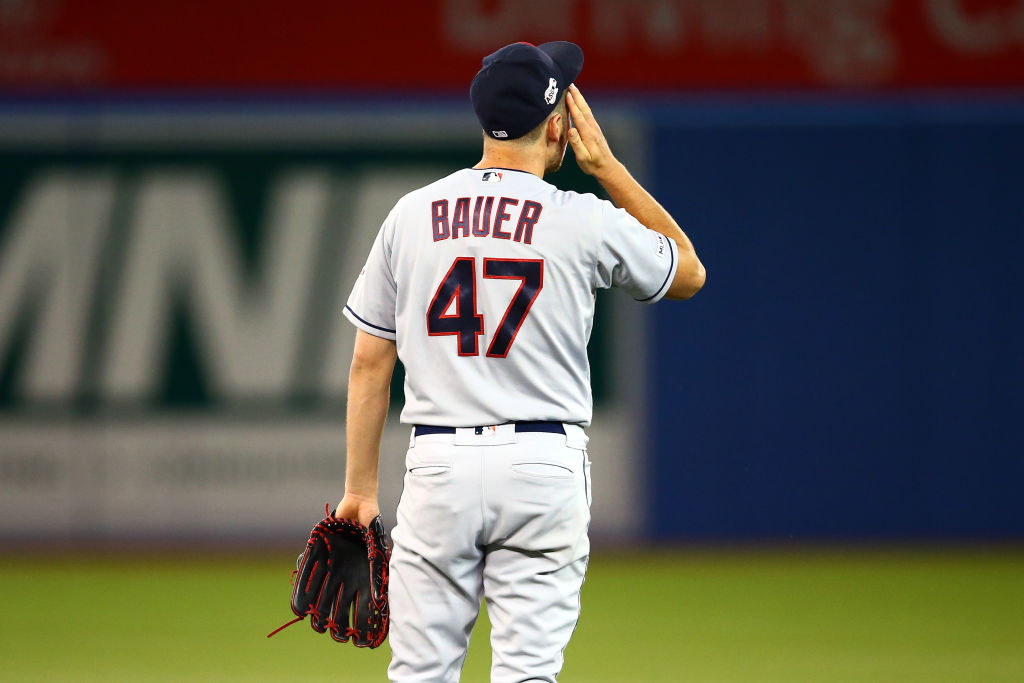 MLB: Grading the Indians, Reds, and Padres on Their 3-Way Trade
The Cleveland Indians received Yasiel Puig and traded Trevor Bauer in a three-team trade with the Cincinnati Reds and San Diego Padres.
In his final start with the Cleveland Indians, Trevor Bauer was so angry at being pulled out of the game that he hurled the baseball over the center-field wall. In his final game with the Cincinnati Reds, Yasiel Puig was involved in a bench-clearing brawl with the Pittsburgh Pirates. Two of the league's biggest tempers are swapping teams after the Reds, Indians and San Diego Padres came together for a three-way deal on Tuesday night.
The 2019 MLB trade deadline has been a weird one. First the New York Mets became surprise buyers when they traded for Marcus Stroman, and now the Reds are surprise buyers in their move to acquire Trevor Bauer. Here's a look at how each team grades out in this big trade.
Cleveland Indians: A
Acquire: OF Yasiel Puig, OF Franmil Reyes, P Logan Allen, IF Victor Nova, P Scott Moss
Trade: SP Trevor Bauer

At first glance, it's strange to see a team like the Indians trade away one of their best pitchers while they are in the heat of a tight race in the American League Central. Most contenders are buying top-of-the-rotation starters at the trade deadline, not trading them away. But as you break this trade down, it's an excellent one for both the present and the future in Cleveland.
Even without Bauer, the Indians have a strong starting rotation led by a trio of talented young pitchers in Shane Bieber, Zach Plesac and Mike Clevenger. They are expected to get Corey Kluber back from injury soon, and there's still a chance that Carlos Carrasco and Danny Salazar could return to the rotation at some point this season too.
What Cleveland needed was offense. The Indians rank 20th in the league in runs and home runs. Yasiel Puig (22 home runs, 61 RBI) and Franmil Reyes (27 home runs, 46 RBI) will inject some much-needed pop into the lineup, and Cleveland's defense in the outfield will get a big boost from Puig as well.
Trevor Bauer had worn out his welcome in Cleveland and was no longer part of the team's long-term plans. Puig is a nice rental for the playoff run, and the other four players in the deal are all under the age of 25. This was a top-notch return for the Indians.
Cincinnati Reds: C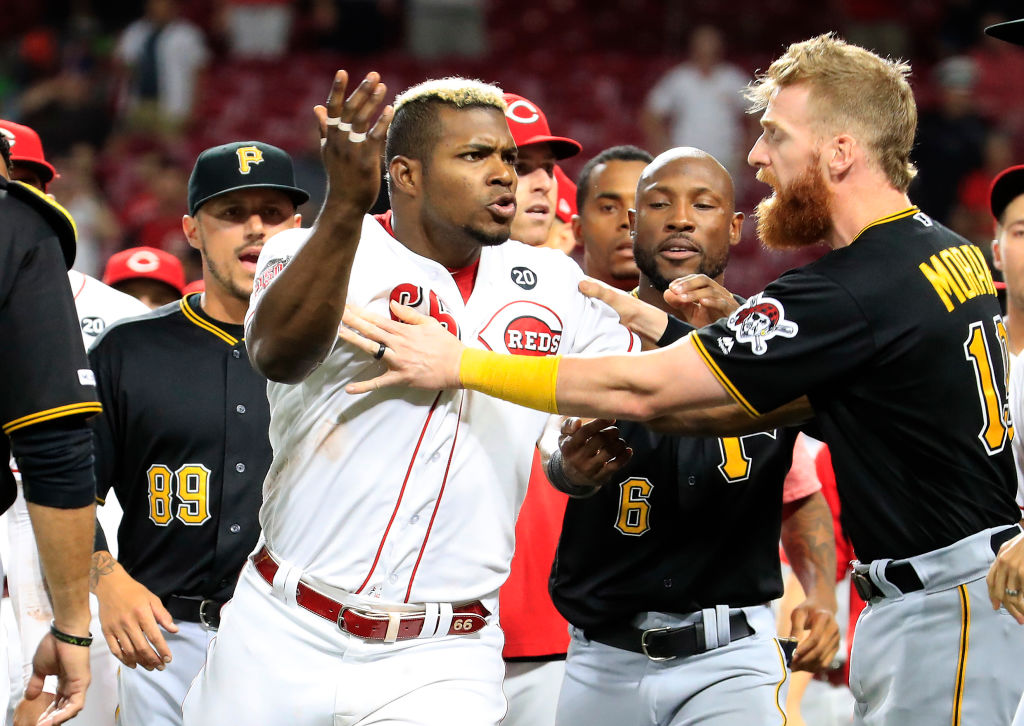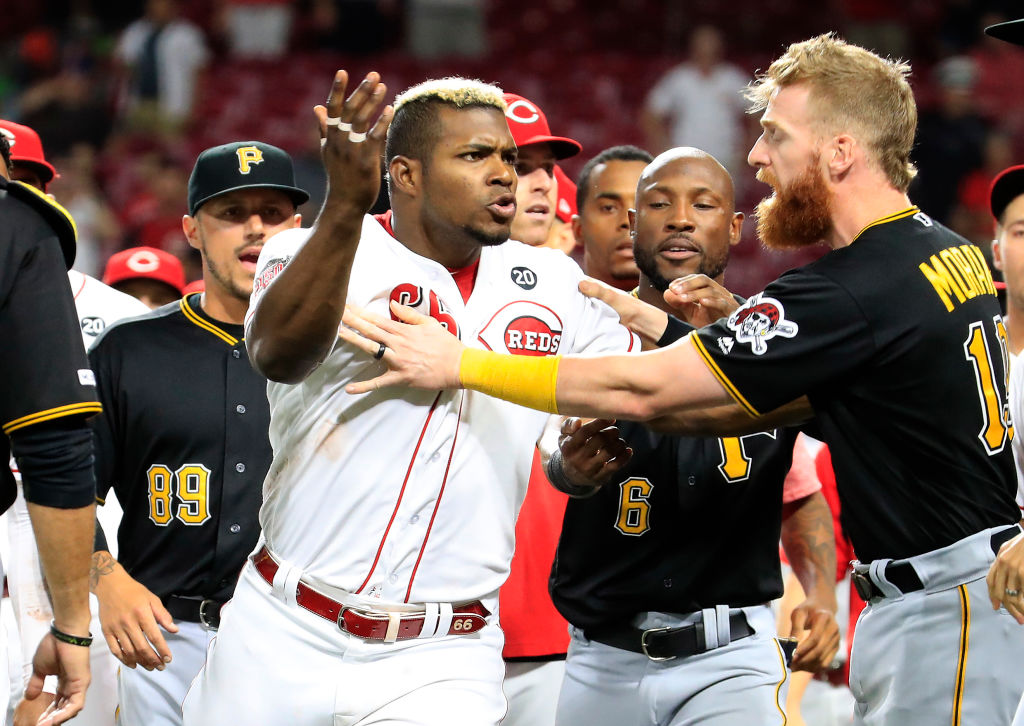 Acquire: SP Trevor Bauer
Trade: OF Yasiel Puig, OF Taylor Trammell, P Scott Moss
Looking strictly at the players involved, this is a great trade for the Reds. Taylor Trammell is one of Cincinnati's top prospects, but to get an all-star caliber starting pitcher like Trevor Bauer, two prospects and an expiring contract is a perfectly reasonable price.
The issue here is that Trevor Bauer is on record saying that he will never sign a long-term deal; when he becomes a free agent in 2020, he intends on testing free agency every season and only signing one-year deals.
The Reds are over six games back in both the NL Central and the NL wild-card standings, so a playoff spot this year is very unlikely. Coming into next year with a starting rotation led by Luis Castillo, Sonny Gray, and Trevor Bauer is quite attractive. But was it worth giving up the second best prospect in the system for less than two years of a hot-tempered starter that likely won't sign long-term? It's quite the gamble.
San Diego Padres: D+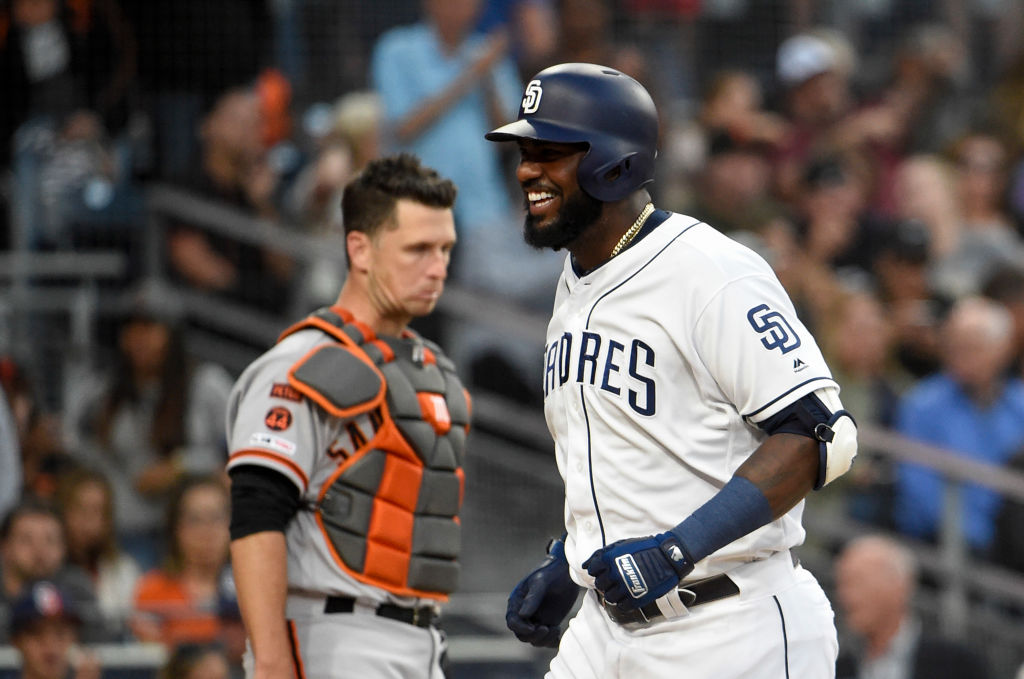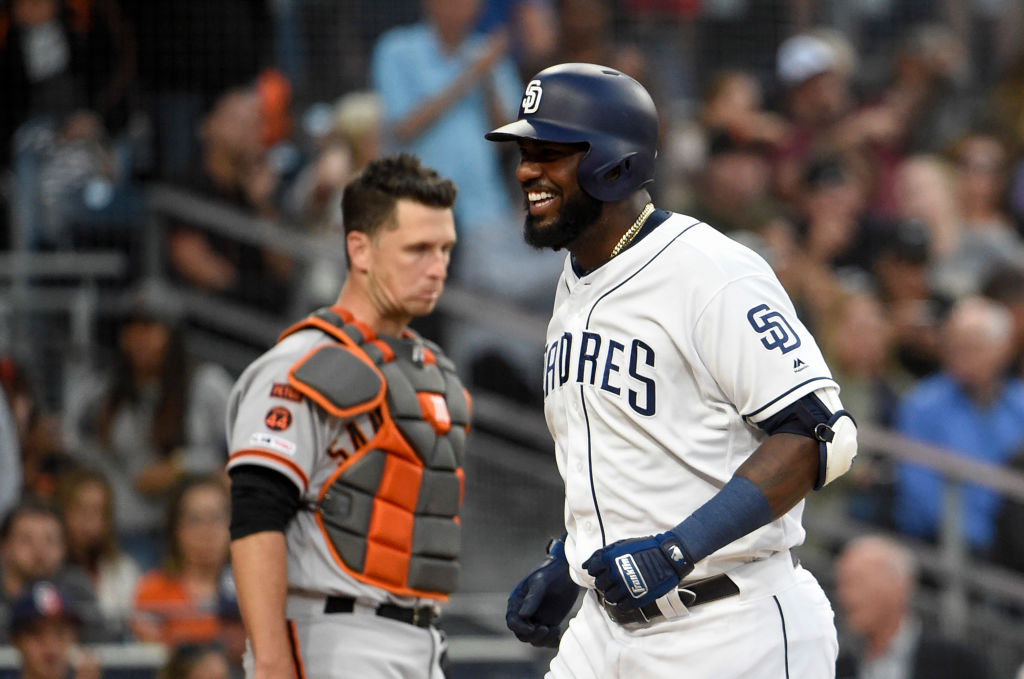 Acquire: OF Taylor Trammell
Trade: OF Franmil Reyes, P Logan Allen, IF Victor Nova
Taylor Trammell is an exciting prospect. The 21-year-old was the 35th overall pick in the 2016 MLB Draft, and through his first four seasons in the minor leagues, he has already stolen over 100 bases in less than 400 games. As a left-handed bat and a far better defensive prospect than Franmil Reyes, it makes sense that the Padres can see him as a better long-term fit for their outfield than Reyes.
Still, Trammell is just a prospect. Reyes may not be a good defensive outfielder, but he is a 24-year-old on pace to hit over 40 home runs this season. He is also reportedly a funny and well-liked guy in the locker room.
It's hard to believe that the Padres couldn't have gotten better trade value out of their young star. And even if the team's scouts are super high on Trammell and were willing to part with Reyes to get him, did San Diego really have to give up two more prospects on top of that? Trammell is going to have to be one heck of a player in the big leagues to make this trade look good for the Padres someday.