MLB Great Roger Clemens Is Making a Return in the Independent Leagues
Before he potentially enters the Hall of Fame, Roger Clemens has unfinished business in baseball.
One of the greatest pitchers in MLB history and a seven-time Cy Young-winner, the 57-year-old Clemens now lives in his native Texas.
Baseball fans will have an opportunity to see Clemens appear at Sugar Land Skeeters games this summer. But the former New York Yankees ace won't be taking the mound too often, if at all, for the independent league team.
Roger Clemens is a baseball legend
RELATED: Mike Piazza Reflects on His On-The-Field Issues With Roger Clemens
Roger Clemens' nickname, 'Rocket,' came from how fast his fastball was.
Although it seems most pitchers today throw 97 mph or higher, few — if any — will ever reach the level of dominance Roger Clemens had for two decades.
A 6-foot-4, 205-pound right-hander from Ohio, Clemens is among the greatest pitchers in MLB history. He retired with 354 wins, a 3.12 ERA, and a staggering 4,672 strikeouts in 24 seasons.
Clemens made his MLB debut during Ronald Reagan's first term as president. That was also a time when the Red Sox were in the middle of an 86-year drought without a World Series title.
By the time Clemens threw his final pitch in 2007, George W. Bush — the Texas Rangers' former owner — was in his second term as president. The Red Sox, meanwhile, won their second World Series in four years that fall.
Clemens pitched in Boston from 1984-96. He went 192-111 with a 3.06 ERA, 2,590 strikeouts, and three Cy Young Awards in that span. Those numbers alone may have been enough to help him enter the Hall of Fame, but Clemens wasn't done.
Clemens won the Cy Young Award in his two seasons with the Toronto Blue Jays, then moved to the Yankees in 1999. He won his 300th game, joined the 4,000 strikeout club, and won two World Series in the Bronx from 1999-2003.
Clemens spent three years with the Houston Astros and returned to the Yankees for 18 games in 2007.
Clemens still hasn't earned induction into the Hall of Fame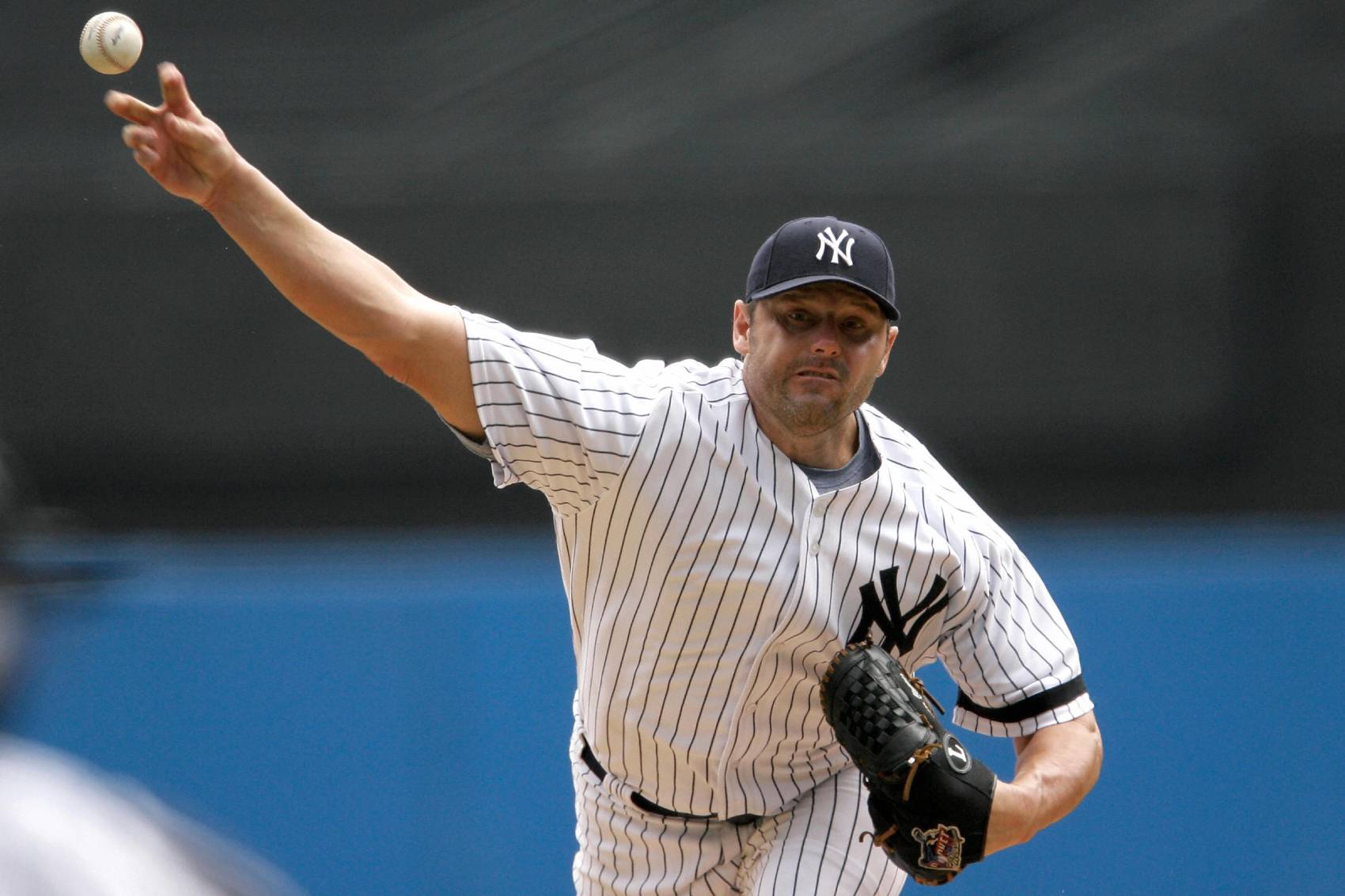 RELATED: Will Roger Clemens Ever Get Into the Hall of Fame?
By all means, Roger Clemens should be in the Hall of Fame by now. His ties to performance-enhancing drugs and attitude issues, though, have kept him out through 2020.
A player needs to appear on at least 75% of Hall of Fame ballots to earn enshrinement. There is no rounding up, as Clemens' former teammate, Craig Biggio, learned when he missed out with 74.8% in 2014.
Clemens appeared on 61% of ballots this year. Although that marked an improvement from his 59.5% in 2019, he still isn't close with two years left on the ballot.
Roger Clemens is headed to the independent leagues this summer
RELATED: Ken Griffey Jr. Attempted Suicide Before His MLB Career Even Started
Baseball fans wanting to see Roger Clemens return to the mound in a Yankees or Red Sox uniform this summer will be disappointed.
Fans of the Sugar Land Skeeters, though, will get their own glimpse at Clemens. The MLB legend and his son, Koby, will manage Team Texas in the Constellation Energy League, a four-team summer league of professional players.
Another of Clemens' sons, Kacy, will play in the league as an infielder and pitcher.
The league will provide minor league and independent players with a place to play this summer. The 2020 minor league season was canceled because of the coronavirus pandemic.
Players will wear facial guards. The league will allow roughly 1,8000 fans per game, according to the Skeeters' official site.
Although Roger Clemens pitched for the Skeeters in 2012, he is not expected to appear on the mound this summer. Then again, as Yankees announcer Suzyn Waldman can attest to, Clemens has a history of surprising people.
The league begins play Friday, July 10.