MLB Hall of Fame 2015: 3 Players Who Got Robbed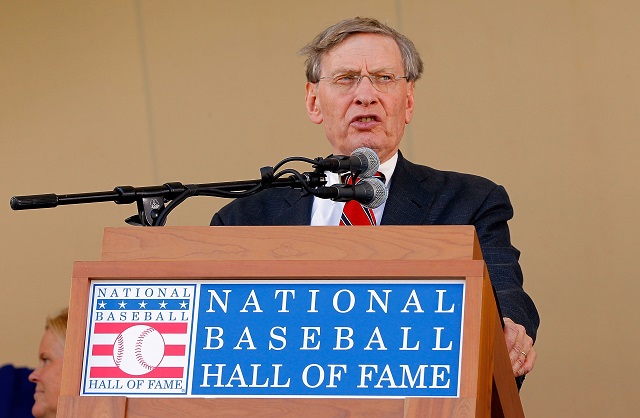 It's not easy to make it to Cooperstown.
There's no set path that one must follow in order to be guaranteed a place in Major League Baseball's Hall of Fame. Numbers definitely matter, but they aren't everything. Sometimes a player's legacy and the mark he's left on the game of baseball cannot be quantified into statistics, which makes this a tricky process. The rules that govern the election process are firm, but to get the necessary votes for induction is an entirely different animal.
Therefore, to be enshrined in this heralded hall is a special accomplishment. On Tuesday, the inductees of the 2015 Hall of Fame class were announced, and the Baseball Writers' Association of America deemed four ballplayers worthy of being included in this year's class — this is a high number for one year, as it hasn't happened since 1955. However, it is impossible to argue with the selection of Randy Johnson, Pedro Martinez, John Smoltz, and Craig Biggio.
In Johnson (the Big Unit) and Martinez, you have two of the most dominant pitchers the sport has ever seen. Smoltz was a member of the Atlanta Braves and their highly respected pitching staff that owned the '90s; Biggio was a reliable player and one of the best second basemen of all time. Three first-ballot pitchers and a third-ballot second baseman, all worthy of the hall. They got it right with these guys. However, while you can't argue with the ones who got in, you can question those who did not. So we shall.
Let's take a look at the players who were left off the list, but in our opinion, should be heading to Cooperstown. All statistics are courtesy of Baseball-Reference.com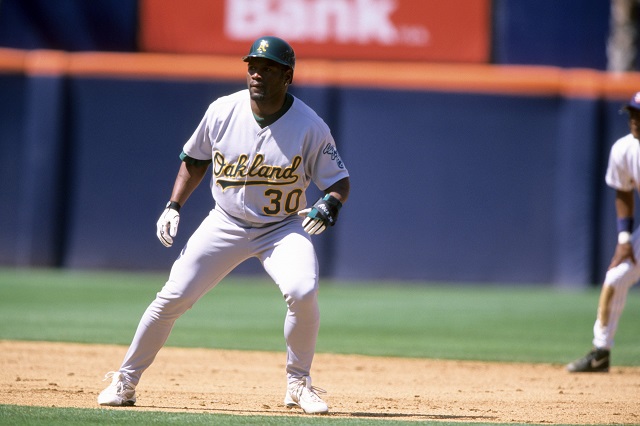 1. Tim Raines
2015 Hall of Fame breakdown: 302 votes, 55%
The consensus among pundits is that Tim Raines was more than just his numbers on the stats sheet. Sure, he has a career batting average of .294, 170 home runs, and 980 runs batted in — those stats aren't eye-popping. But the left fielder was an absolute terror on the base path. In his 23-year pro career, Raines amassed 808 stolen bases and led the MLB in that category from 1981 to 1984. He was also consistently in the MVP conversation and led the National League with a .334 batting average in 1986. This contact hitter, with 2,605 to his name, deserved his moment. This case has been made by others, as well. See here.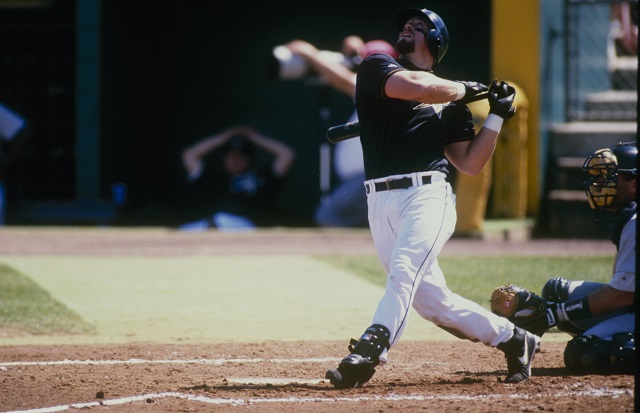 2. Jeff Bagwell
2015 Hall of Fame breakdown: 306 votes, 55.7%
The Houston Astros first baseman, with his insane power, was a nightmare for opposing pitchers. For 15 seasons, this guy was feared whenever he stepped up to the plate. One never knew when Jeff Bagwell was going to crush the ball. He spent the entirety of his professional career playing with the Astros, where he hit 449 career home runs, totaled 1,529 runs batted in, and unanimously captured the 1994 National League MVP.
Also, when it comes to a statistical category that is highly regarded in today's game, WAR (Wins Above Replacement), Bagwell represented an invaluable member of his team, having led all National League position players in 1994 and 1999. Last year, Bagwell's fourth year on the ballot, he garnered 54.3% of the necessary 75% needed for induction. He fell short again in year five, but odds increased in 2015. Looks like he's trending up. Here's to Bagwell in 2016.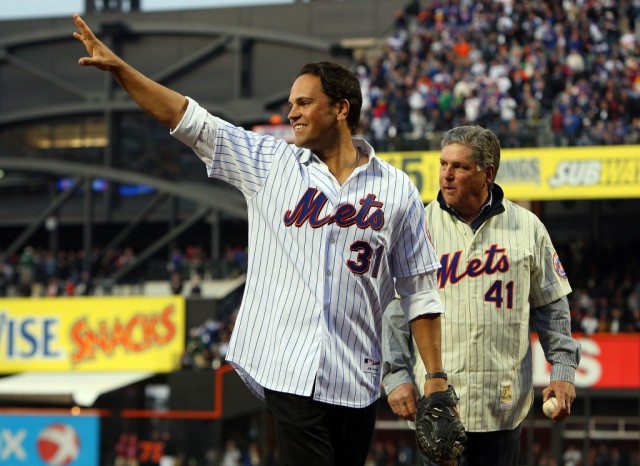 3. Mike Piazza
2015 Hall of Fame breakdown: 384 votes, 69.9%
At 384 votes, Mike Piazza fell just 28 short of the required 412 votes needed to get into the Hall of Fame this year. He was right there. However, there are some who believe, based on pure numbers, that Piazza should've already punched his ticket to Cooperstown. Considered by many to be the best hitting catcher in the history of Major League Baseball, the former Los Angeles Dodger and New York Met (among other teams) has 427 career homers, a .308 lifetime batting average, 10 Silver Slugger awards, and 12 All-Star Game appearances.
However, there is a cloud of controversy that continues to hang over Piazza's head. And one very important question remains: Did he cheat? This appears to be the last hurdle preventing Piazza's inclusion into the MLB Hall of Fame.
Bit it seems things might be moving in the right direction for Piazza, as his percentage of votes has increased over the last two years. In 2013, he had 57.8% of the votes, last year he accumulated 62.2%, and this year he received 69.9%. Perhaps 2016 is the year he finally gets over the hump.