MLB: Has the Red Sox Rotation Actually Improved?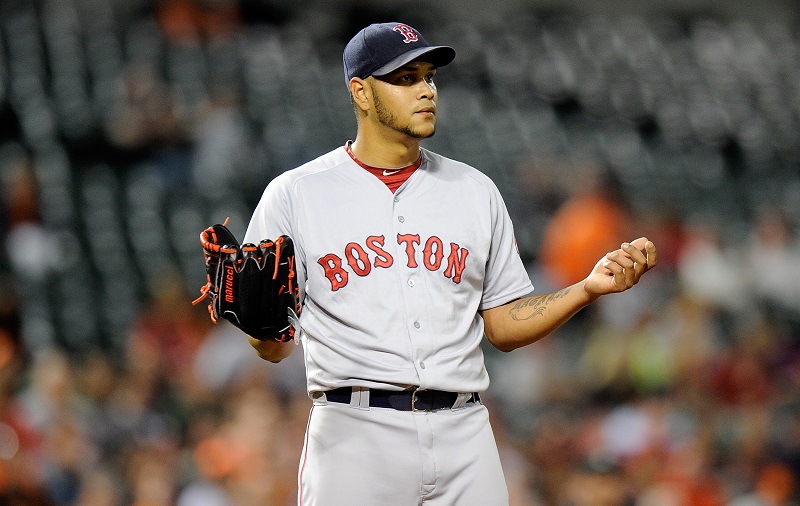 If you add David Price but lose your most durable pitcher and another promising lefty to injury, is the result a net upgrade for a pitching staff? Following the loss of Eduardo Rodriguez and the lackluster performance of the club's other starters this spring, the Red Sox rotation will begin 2016 in a state of disarray. The return of trade rumors suggests that the front office has minimal confidence in the corps assembled behind Price, and it's easy to see why.
With the club searching for an internal replacement while Rodriguez recovers (by early May), Henry Owens got the call versus Baltimore's split squad and allowed six baserunners and 4 ER in 2.2 IP. Knuckleballer Steven Wright, who's allowed a .317 batting average and 1.76 WHIP this spring, joins lefty Roenis Elias (he of the 9.64 ERA) in the hunt for the job.
Though many clubs might scramble to find a fifth starter, every rotation spot behind Boston's ace has question marks. The mercurial Clay Buchholz walked six batters and allowed 7 R in his first two spring starts (5.1 IP), while Rick Porcello sets the bar even lower with 13 H and 9 ER in 6.0 IP. (Batters are hitting .500 against Porcello.) Even Joe Kelly, who has allowed just 1 ER in 8.1 IP, has played with fire (12 baserunners).
One MLB scout who follows the Red Sox told the Boston Globe he couldn't see the front office having confidence in any option outside of Price, which has once again sparked rumors around a potential deal for A's ace Sonny Gray. Could GM Dave Dombrowski have another move on tap before Opening Day?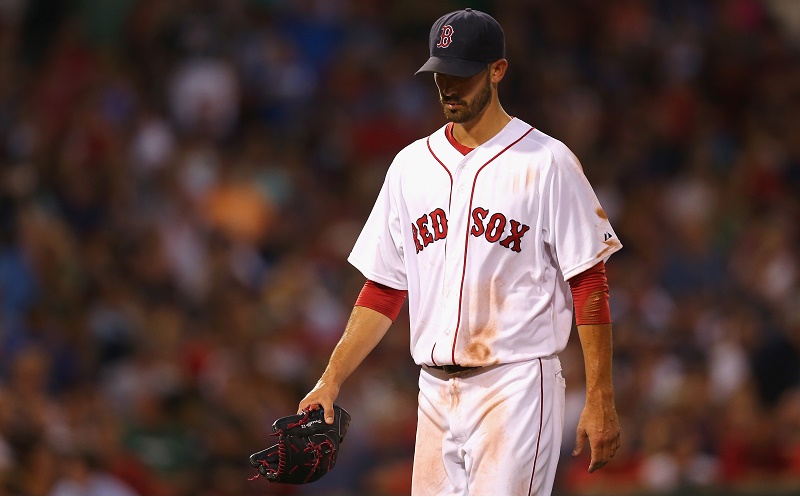 While it is certainly too early for Red Sox management to give up on any of the three right-hand starters in the rotation, there has to be a shorter threshold given the disappointments of 2015 and the bitter taste of consecutive last-place finishes. Porcello will start every fifth day based on his salary, and Buchholz will get the call because of his senior position on the staff.
However, continued volatility from Kelly or whoever lands the fifth starter job will likely lead to changes before summertime. Boston's offense should pound its way around many of these conversations in the meantime. If you score enough runs, the weaknesses in a rotation can be glossed over for a few months of the season, but they start haunting teams at some point.
Price's durability and general excellence will keep the group afloat, but he is unable to do it on his own. Another 130 starts will have to come from Red Sox pitchers who can hold opposing offenses down enough to make the runs count in the standings. Without a healthy return by Rodriguez and better performance from the rotation as constructed, Boston has little chance at the AL East title in 2016.
Connect with Eric on Twitter @EricSchaalNY
Statistics courtesy of MLB.com.