MLB: Here's Who Vegas Thinks Will Win the Most Games in 2015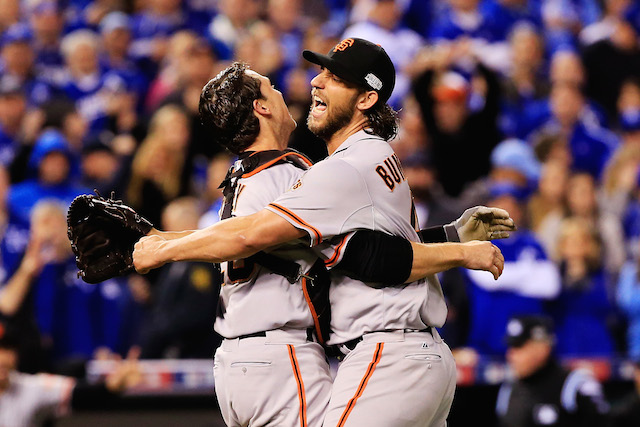 Earlier this year, the Atlantis Casino in Reno, Nev., released their initial odds on which team will win the most games during the 2015 Major League Baseball season. The win total for each team represents a typical over/under bet. The numbers will surely change by the conclusion of Spring Training, which begins this week, but their list gives us a pretty good idea of who Vegas thinks will be the best teams in the Majors this year.
Only two teams, both from the National League, are projected to eclipse the 90-win mark. Likewise, only two teams, the Philadelphia Phillies (67 wins) and the Minnesota Twins (68.5 wins), are projected to finish with sub-70 win totals for the 2015 season. Joining the Twins in the bottom five of the projected win totals are the Colorado Rockies (70.5 wins), the Arizona Diamondbacks (72.5 wins), and the Houston Astros (73.5 wins).
19 of the 30 MLB teams are projected to finish with 80-87.5 wins, with the defending World Series champion San Francisco Giants projected to finish with 85 wins. On an interesting side note, the iconic New York Yankees are not even considered to be among the top-20 ball clubs heading into the 2015 season.
Here's is a look at Vegas' projections for the top 10 teams in terms of 2015 win totals.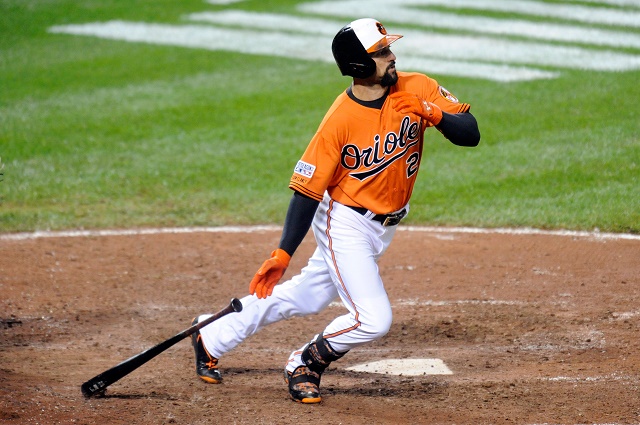 8. Baltimore Orioles
Projected Win Total:  84.5
The Orioles' 96-win season was one of the major surprises of 2014. Not only did they not do anything to address their lack of a true ace on their pitching staff, they also failed to find an adequate replacement for Nelson Cruz. While another 90-win season is not out of the question, the Orioles seem to be long shots to repeat as AL East champions.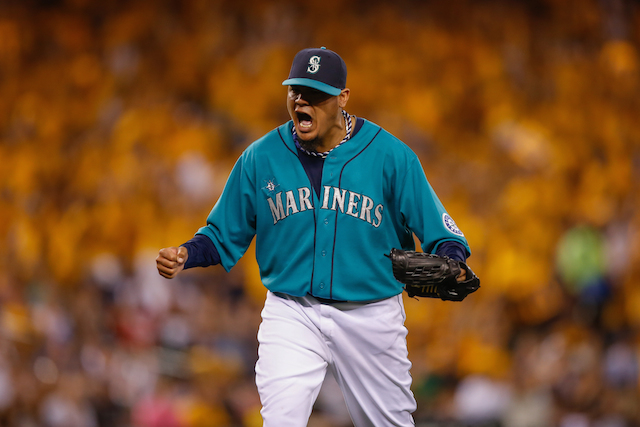 (tie) 7. San Francisco Giants and Seattle Mariners
Projected Win Total:  85
The Giants lost third baseman Pablo Sandoval to the Boston Red Sox in free agency, but aren't too concerned about replacing him with Casey McGehee. The health of Buster Posey and the starting rotation will again go a long way in determining how successful the Giants will be at defending their World Series title in 2015.
The Mariners added another big-time power hitter to their lineup in Nelson Cruz and look to be in good shape to make a run at improving on their 87-win 2014 season. For them to do so, Felix Hernandez will have to continue to be dominant, but the middle of their rotation will need to step up in a big way.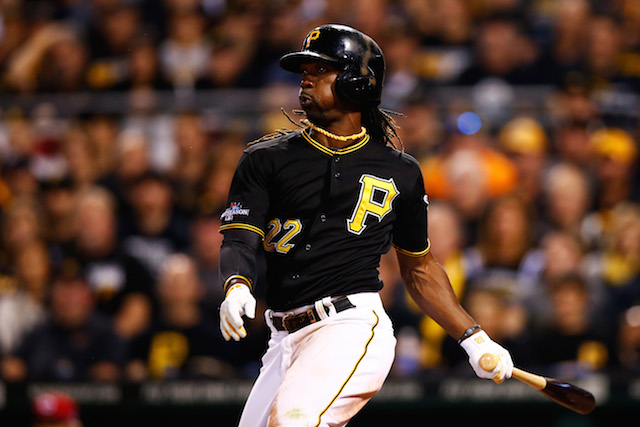 6. Pittsburgh Pirates
Projected Win Total:  85.5
The Pirates are returning with almost the same lineup and pitching rotation that led them to an 88-win season in 2014. If they can get consistent offensive production and injury-free seasons from Francisco Liriano and A.J. Burnett, the Pirates will be in contention for the NL Central again in 2015.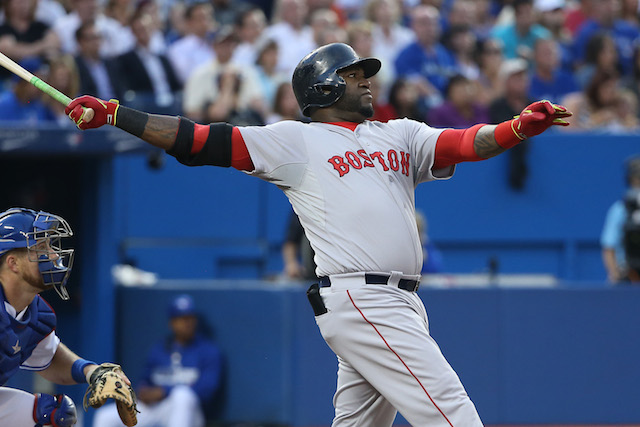 5. Boston Red Sox
Projected Win Total:  86
The Red Sox went out and added high-priced free agents Pablo Sandoval and Hanley Ramirez to their lineup, but failed to address their starting rotation after missing out on Jon Lester. The Sox have an intriguing lineup, but will struggle to be in contention if their starting pitching falters.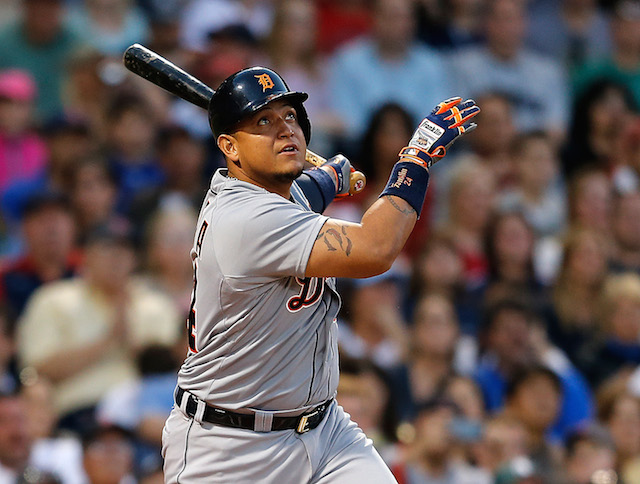 4. Detroit Tigers
Projected Win Total:  86.5
The Tigers lost Max Scherzer to free agency, but should still have one of the best top-of-the-rotation trios in the league with David Prive, Justin Verlander, and Anibal Sanchez. They added power-hitting outfielder Yoenis Cespedes this offseason, who combined with Miguel Cabrera, Ian Kinsler and J.D. Martinez, giving them arguably the most feared lineup in baseball this year.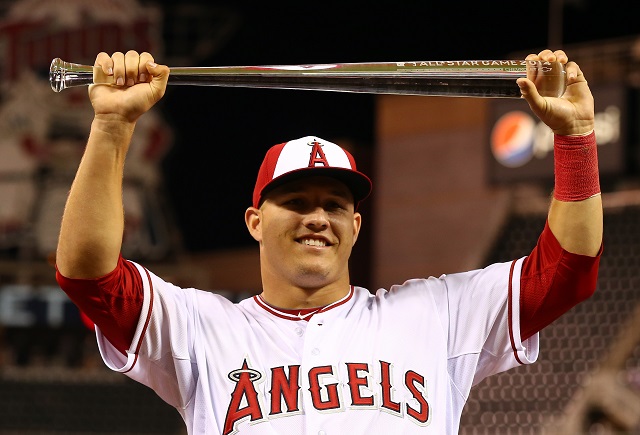 (tie) 3. Los Angeles Angels of Anaheim and St. Louis Cardinals
Projected Win Total:  87.5
The Angels will again have one of the better lineups in the Majors despite being without injured outfielder Josh Hamilton. Mike Trout is the best player in baseball, but the Angels will only go as far as their pitching staff carries them.
It seems like the Cardinals are among the best teams in baseball no matter what they do in the offseason. 2015 will be no different.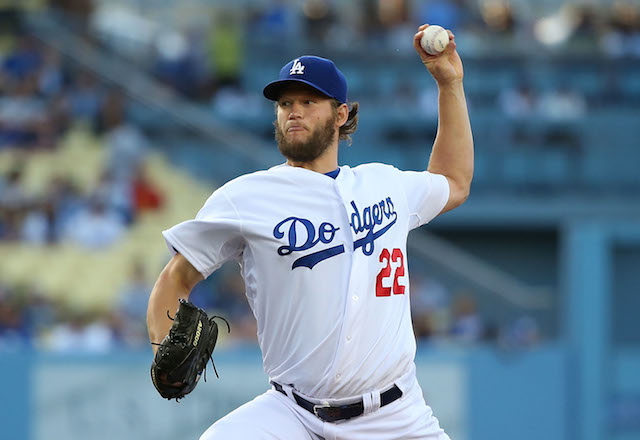 2. Los Angeles Dodgers
Projected Win Total:  91
The Dodgers will have a new-look lineup in 2015 after making several offseason moves that were aimed at improving their horrid 2014 defense and reworking future salary cap obligations. Despite losing Matt Kemp, Dee Gordon, and Hanley Ramirez, the Dodgers should still have a formidable offense, but with Jimmy Rollins and Howie Kendrick at shortstop and second base respectively, their defense should be much improved. Let's not forget, the Dodgers have one of the best rotations in baseball with Clayton Kershaw and Zack Greinke leading the way.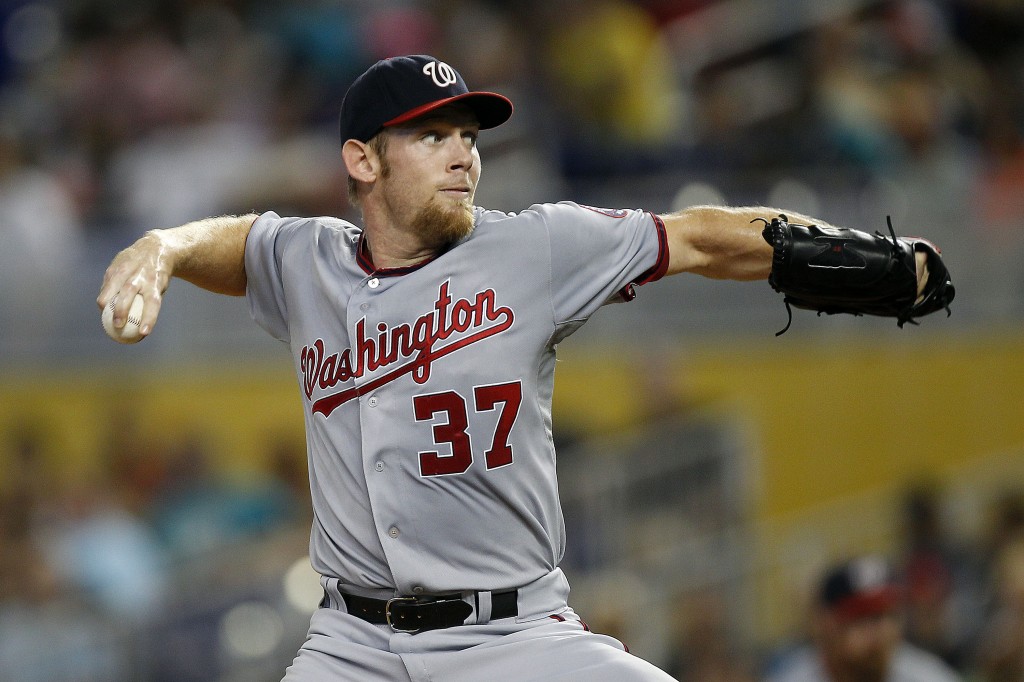 1. Washington Nationals
Projected Win Total:  93
The Nationals will be looking to build off of their 96-win season in 2014, and should be in good shape to do so behind a pitching staff led by aces Max Scherzer and Stephen Strasburg, and a well-balanced lineup led by outfielders Jayson Werth and Bryce Harper. They also have the added benefit of playing in a weak division in the NL East.