MLB History: Do Superstitions Work in Baseball?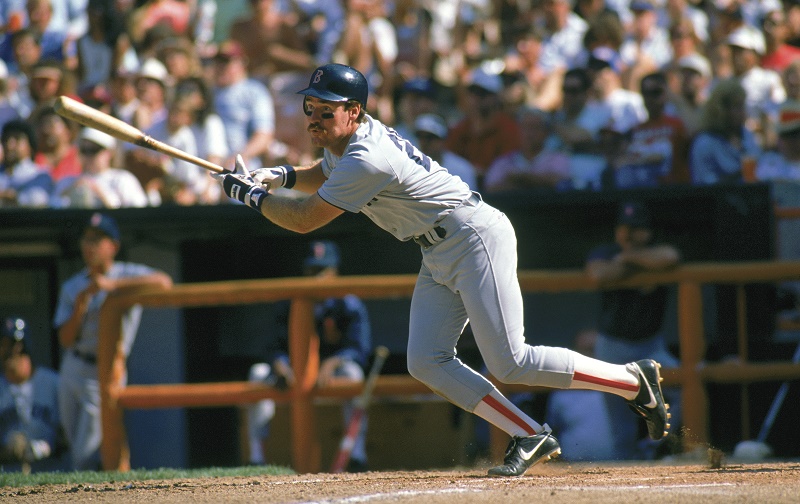 How good a hitter was Wade Boggs in his prime? He won five batting titles in a six-year span with the Red Sox in the 1980s and was the only player in the 20th century with seven consecutive 200-hit seasons. Boggs eventually finished with 3,010 hits, a batting average of .328, and an on-base percentage of .415 for his Hall of Fame career.
How did Boggs compile keep his focus to get so many hits over 18 seasons? If you asked him, he would tell you his daily routines were an essential part of his success. Like so many ballplayers before (and after) him, Boggs was a creature of habit who had dozens of superstitions he had to perform every day he played ball. In this tour through MLB history, we examine those superstitions few as well as some epic drinking claims made by old No. 26.
Chicken Man
Over 11 seasons with Boston, five with the Yankees (where he won his only ring, in 1996), and two with Tampa Bay (then the Devil Rays), Boggs played in 2,440 games. Before every contest, Boggs had a meal that included chicken in one form or another, which gave rise to his nickname of "Chicken Man,"
He had precise times when he would wake up, when he would leave his home to head to the ballpark, when he would take batting practice, and when he would perform wind sprints before the start of every game. According to Baseball Library, Boggs went so far as to take exactly 150 ground balls every day at third base — imagine counting them out — and he would draw the word Chai, Hebrew for "life," in the batter's box prior to digging in. (Boggs is not Jewish.)
But these quirks only tell Boggs's G-rated story. Along with his hitting prowess, the perennial batting champ was also one of the great beer drinkers in Major League history.
107 beers in the friendly skies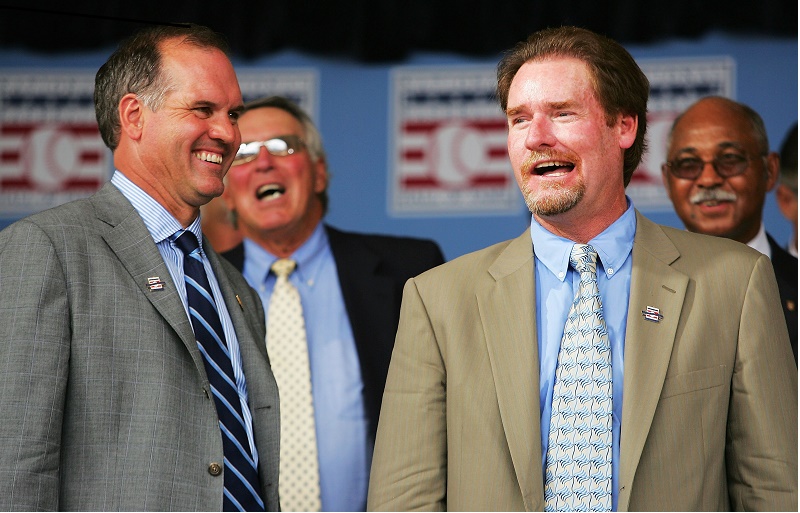 For decades, legend has it that Boggs would polish off 50 or 60 beers in the course of a cross-country trip. Ex-reliever Jeff Nelson — he of the dictator mustache and deadly slider — confirmed this fact to Esquire, saying that Boggs would begin his drinking in the clubhouse after the game and only end when the plane was taxiing on the runway at its destination. Several cases were required for any such excursion from New York or Boston to Seattle for a three-game set.
But the legend of 64 beers ended up being a lowball estimate. Boggs later told actor Charlie Day that he polished off 107 beers on one such cross-country trip. If you're keeping score at home, that would be well into the fifth case of beer by the time the hitting legend would call it quits. What would Babe Ruth say about such vast quantities?
No need to consult the ghost of the Bambino on this one. Boggs is a living beer-drinking legend in addition to being one of the most prolific (and most superstitious) hitters in baseball history. The power of the mind and importance of establishing routines should never be underestimated.
Connect with Eric on Twitter @EricSchaalNY