MLB History: When a Pirates Pitcher Threw a No-Hitter on Acid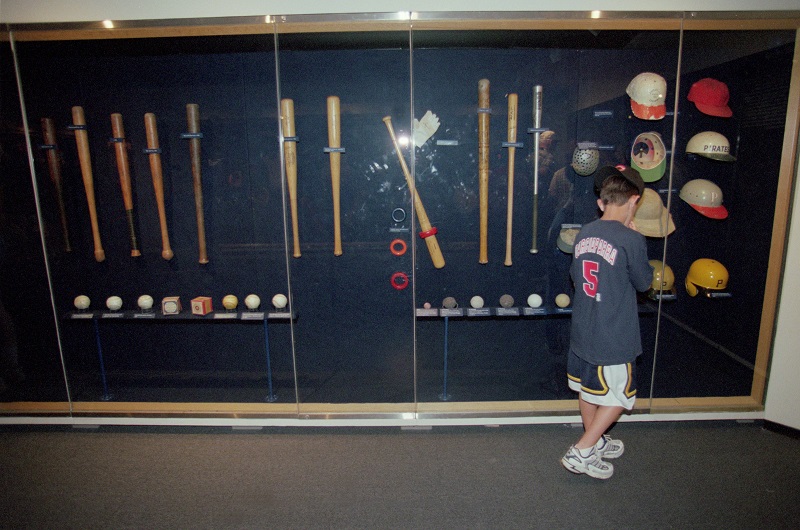 Everyone knows it's hard to throw a perfect game in the Majors. In over 140 years of baseball history, only 23 pitchers have ever achieved this feat. (Seattle's Felix Hernandez was the last to do so, in 2012.) A no-hitter, in which a pitcher records at least one walk or hit batsman but allows no base hits, is the next best thing.
Though over 275 no-hitters have been recorded since 1875, this feat continues to be a mark of distinction for MLB pitchers. While some could be accused of throwing around hitters by walking several batters in a game, there are cases when a pitcher's stuff is so electric it evades the strike zone as well as hitter's bats.
Then there is the craziest no-hitter story ever told. In our continuing tour through the wild side of MLB history, we check in with Dock Ellis, an eccentric Pirates pitcher who spoke his mind, partied hard, wore hair curlers around the clubhouse, idolized Jimi Hendrix, and claimed to have been under the influence of drugs every time he took the mound.
On June 12, 1970, Dock's  drug of choice was LSD, and he tossed a no-hitter against the Padres while riding out his acid trip. Here's how that day's events unfolded.
Considering Ellis's remarkable history of drug use while pitching, there are some disagreements as to what happened that fateful day and whether he took acid on purpose. According to Dock, it was an accident. He asked the Pirates manager if he could go home for the night after the club landed in San Diego and had an off day before playing the Padres the following day. Pittsburgh's skipper granted him leave and Dock headed off to L.A.
Later that day, Ellis was partying on LSD and other substances in an extended fiesta. Early the next morning, he woke up and took several more acid hits tabs to restore his buzz, unclear what day it was. It wasn't until a girlfriend showed him that day's sports section that he realized he was scheduled to start for Pittsburgh in San Diego within a few hours.
At the ballpark, Dock sought out a lady who used to pass speed (kept in a golden pouch, he said) to visiting players from her seat in the stands. Once he popped a few pills and put on his uniform, it was time to pitch. Ellis said he was clearly high, and teammates and anyone who glanced in his direction could tell. It just never occurred to them that a pitcher on a Major League mound would be mimicking the counterculture of the time and dropping psychedelic drugs.
Nonetheless, Dock got to work.
Ellis described a light mist coming down when the game started. By then, he was in the middle of an intense acid trip. According to the game record, he walked the second batter he faced. (Goodbye, perfect game.) Then he walked another before striking out the fifth batter of the inning, stranding two runners. The wildness continues popping up throughout the game. Dock walked one in the third, two in the fifth, two in the sixth, and one in the eighth in addition to plunking a batter in the fourth. He kept batters guessing.
They weren't the only ones guessing. Ellis said every time the ball was hit in his direction, he flailed wildly and ducked for cover before realizing they were just routine grounders. With one down in the bottom of the ninth, he managed to cover first base on a ground ball and had one more out to go. Facing pinch-hitter Ed Spiezio, Dock struck him out looking, sealing his place in baseball (and counterculture) history. The final line: 9.o IP, 0 H, 0 R, 8 BB, 6 SO, HBP.
Inside Ellis's mind on the mound, he described a riot of shooting light and colors. "I lost the concept of time," he said later. Padres hitters couldn't make solid contact and find a hole that day, which allowed Dock to join Nolan Ryan, Sandy Koufax, and the many other pitching greats who have shut down the opposition for nine full innings.
Many great works of art have been made under the influence of drugs. On this occasion in baseball history, one minor pitching masterpiece was delivered on LSD.
The historical game record comes from Baseball Reference.
More on MLB history from Sports Cheat Sheet: