MLB: 4 Hitting Milestones to Look out for This Summer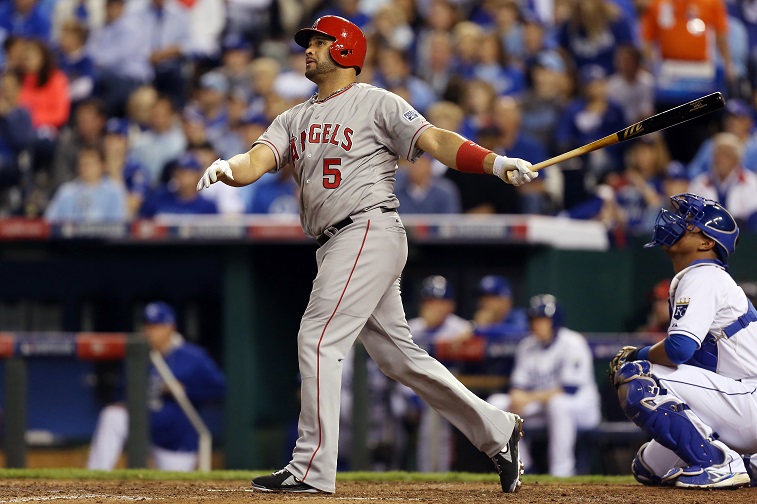 It is crystal clear that the best all-around players in Major League Baseball today are on the younger side; the 20-somethings projected to make All-Star appearances, be on endless SportsCenter highlight reels, and perhaps rake in billions of dollars (yes, really, billions of dollars). We're looking at you, Mike Trout, Bryce Harper, and Manny Machado.
However, the older folks continue to prove that some players can actually still produce big time past the age of 35. No, we're not thinking Bartolo Colon here, but there are plenty of others who make the game exciting. Baseball fans, in particular those who fancy the established veterans in the league, are in for a thrilling final four months of the regular season.
Here are four hitting milestones to look out for this summer, listed in chronological order of when MLB.com's "Milestone Tracker" projects them to occur.
1. Alex Rodriguez' 700th career home run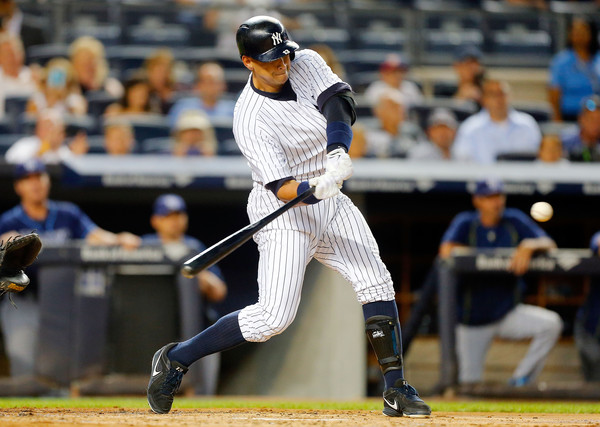 Current total: 692
Projected date: July 21, 2016
Alex Rodriguez's trek toward joining the extremely exclusive 700-home-run club took a mid-spring snag, as the designated hitter was mending a hamstring injury on the disabled list for a while. He came off the DL on Tuesday, though, to resume his pursuit of history. Although Rodriguez struggled mightily before suffering the injury, he still showcased plenty of pop with five home runs in just 72 at-bats.
If he stays healthy, we could easily see No. 13 join Barry Bonds, Hank Aaron, and Babe Ruth this summer as the only players in MLB history with at least 700 long balls. At 692 home runs entering play Wednesday, just eight more "A-Bombs" from A-Rod will put him in the club.
2. Ichiro Suzuki's 3,000th career hit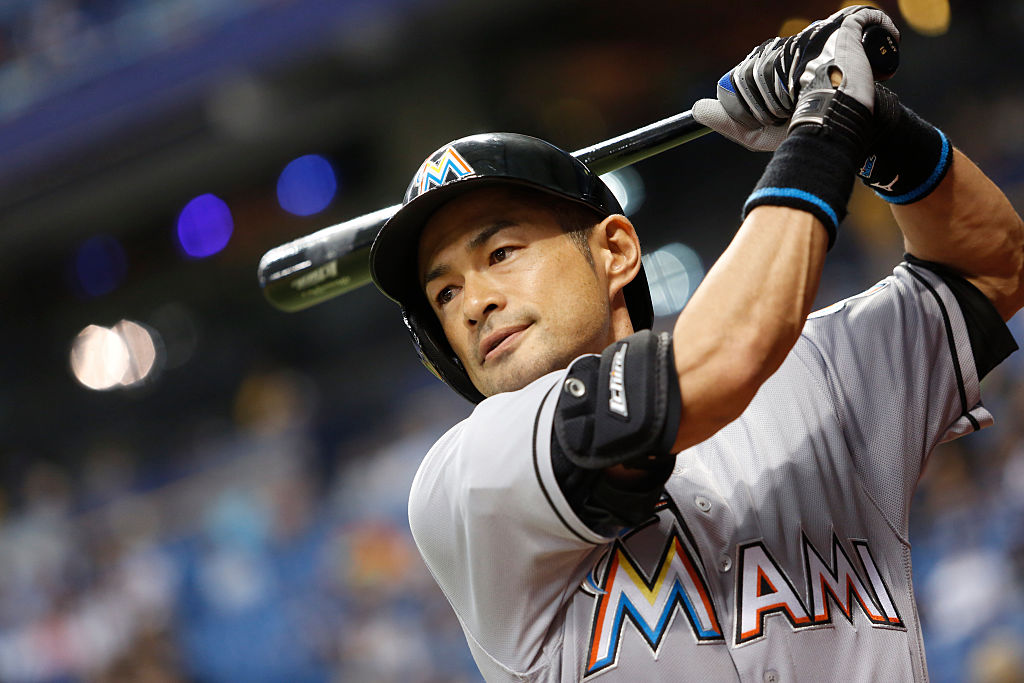 Current total: 2,960
Projected date: 08/01/2016
Who's the greatest player in Seattle Mariners history? Ken Griffey Jr. would be a great pick. Perhaps you like the aforementioned A-Rod or Randy Johnson, too. For newer baseball fans, maybe Felix Hernandez is your guy. How about current Miami Marlins outfielder Ichiro Suzuki?
The Japanese legend has turned back the clock this spring, currently boasting a .385 batting average through 65 at-bats. He had a shocking four-hit performance on Monday and looks to finish his first season over .300 since 2010.
Of course, if he is strictly used as a fourth outfielder and doesn't receive ample at-bats, the feat would be slightly diminished, but so far, he is getting decent playing time and taking full advantage of it. Oh, and he's only 40 knocks away from joining the 3,000-hit club. 
3. Albert Pujols' 586th career home run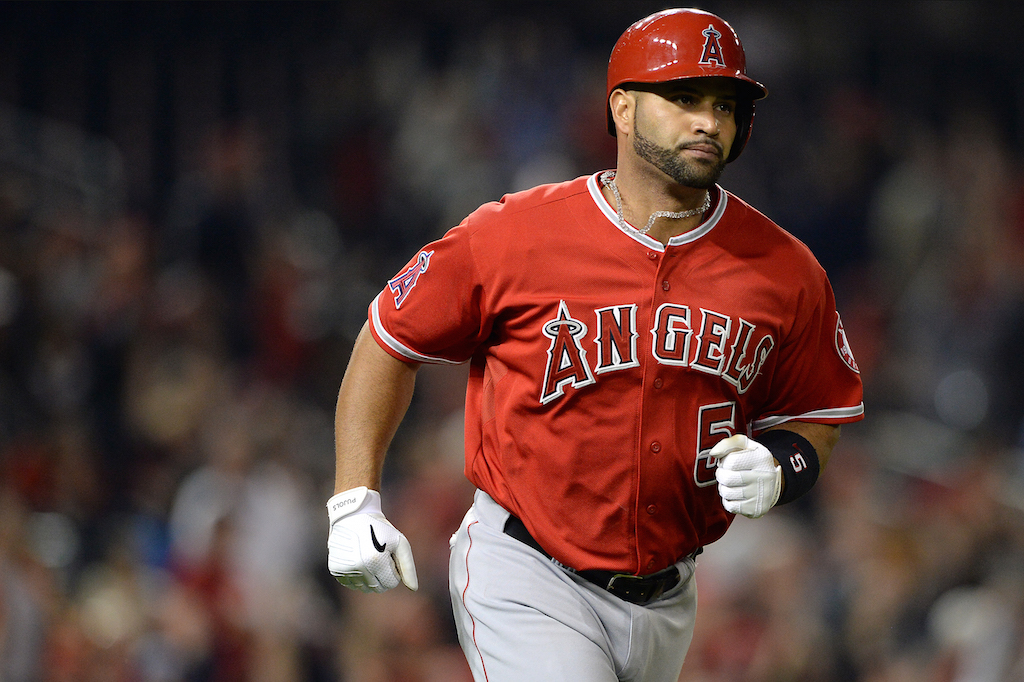 Current total: 569
Projected date: 08/21/2016
The number 586 may not jump off the page like 700, but if and when Los Angeles Angels of Anaheim first baseman Albert Pujols reaches that hitting milestone for dingers, he will join some elite company. No. 586 would tie Pujols with Frank Robinson for ninth place all-time on baseball's home-run list.
The hitting machine certainly got off to a slow start in 2016, but he has picked it up as of late, upping his season home-run total to nine. Barring a lengthy stint on the DL, Pujols could definitely join the top 10 this summer.
4. David Ortiz' 640th career double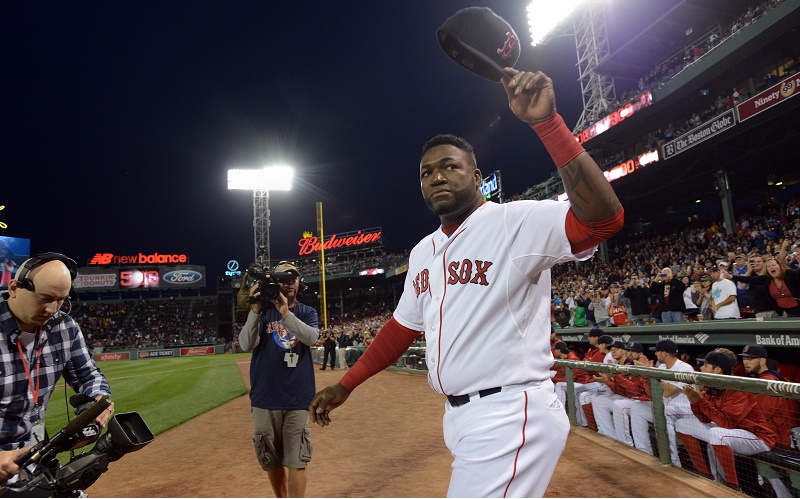 Current total: 603
Projected date: 09/27/2016
A-Rod says he's retiring after the 2017 season. Pujols looks like he may be able to go a few more years. Ichiro's work ethic and world-famous stretching routine may keep him around until 2020. And yet, the guy who is calling it quits this fall is outperforming all of them — by a long shot.
The most clutch hitter in Boston Red Sox history, David Ortiz, is enjoying an unheard of offensive campaign through May, in this, his final MLB season. The hefty lefty is remarkably leading the league in doubles (20), slugging percentage (.686), and on-base plus slugging percentage (1.099). Those figures for slugging and OPS would be career-highs, at the age of 40.
Yeah, there is still a long way to go, but Ortiz's first two months are nearly impossible to believe. With a load of hitting milestones to look out for this summer for Big Papi, we're keeping our eye on the all-time doubles list, where at this rate, No. 34 could tie Honus Wagner at 640 before the regular season ends. It would take a lot, but the way things look right now, why not?
Follow Victor on Twitter @vbarbosa1127
Statistics courtesy of MLB.com and Baseball-Reference.com.