MLB Home Run Derby: 3 Changes We'd Make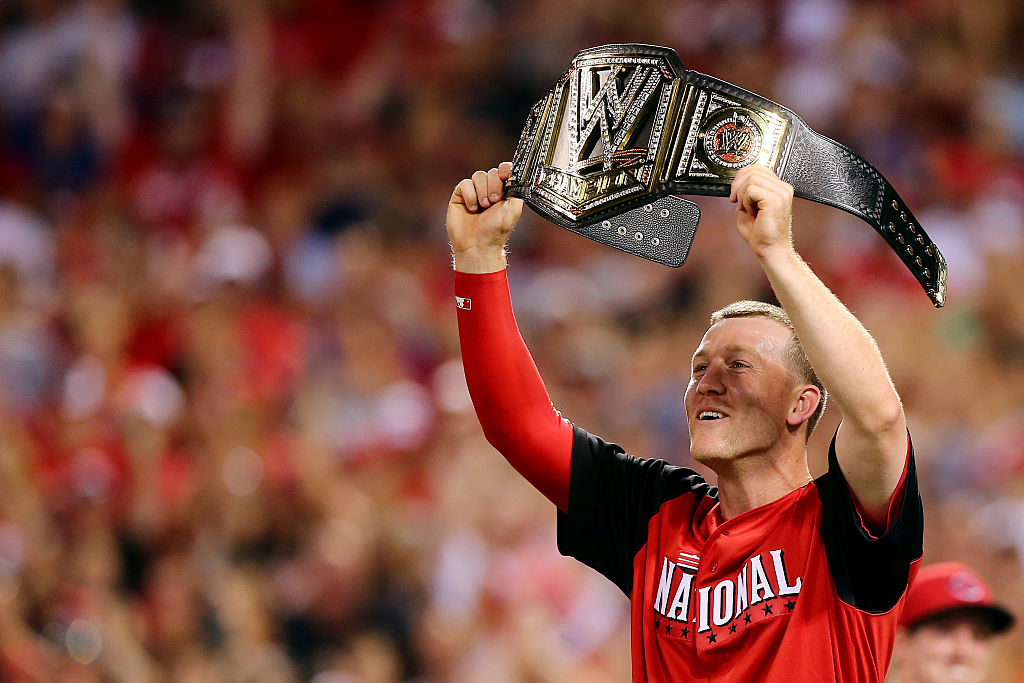 Changes frequently occur regarding the NBA's All-Star Weekend Slam Dunk Contest, and people enjoy it each year regardless. The most comparable event for Major League Baseball is the Home Run Derby, which is pretty hit or miss — pardon the pun.
In the Steroid Era of the late '90s and early 2000s, this was a "can't-miss" showcase of the best sluggers in the game, with names like Sammy Sosa, Mark McGwire, Barry Bonds, and Ken Griffey Jr. taking part. Now? Some changes could be made to spice it up.
Keeping our list of the best hitting pitchers in the game in mind, let's look at the ways we would change the Home Run Derby to make it more interesting.
Dynamic duos
How fun would it be if, instead of just a handful of sluggers going against each other tournament style, you had four sets of teammates on the field? Jake Arrieta pitching to Kris Bryant; Madison Bumgarner tossing the ball to Brandon Belt; Zack Greinke and Paul Goldschmidt; and Yovani Gallardo throwing to Chris Davis.
This would create a few interesting dynamics. First, we would get to see players on the same team face off against each other. Second, we would have pitchers trying to intentionally throw batting practice balls to the hitters.
Having real players throwing the ball might eliminate some of the problems we find each year, which often involves a players' dad or brother having issues throwing strikes from the mound in a major league ballpark in front of thousands of fans.
Pitchers batting
After the first round (when the pitchers throw to their hitting counterparts), the second round features the hitters tossing to their pitching counterparts. The combination of home runs between the two determines which team moves to the third and final round, where the hitters face off for the win.
It's an interesting take on what Major League Baseball is trying to implement this year, which is some sort of pitcher Home Run Derby. There are several pitchers who can hit, including every single one of them we mentioned previously.
It's another angle that adds intrigue to the derby, and makes players showcase more than just one skill. Pitchers have to pitch to their teammates, hitters have to toss to their pitchers, and the best teams move forward.
Bonus points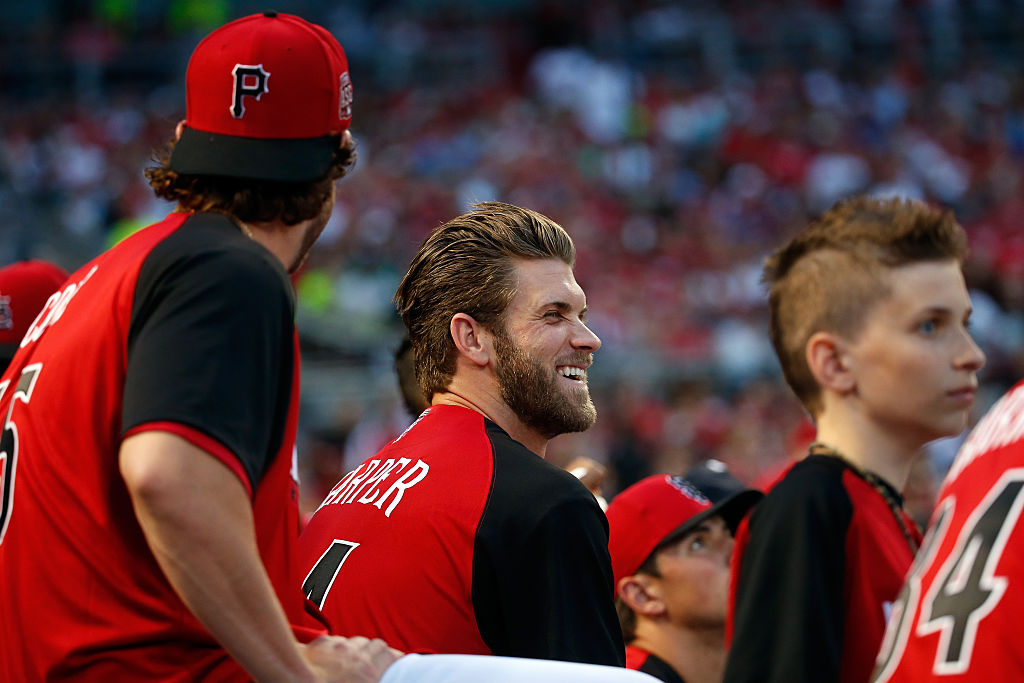 In the final round, without the benefit of the pitchers getting to bat again, another quirk is thrown in. Any pitch thrown over 90 mph and hit out for a home run gets an extra point. Any home run that Statcast tracks at over 500 feet gets an extra point. And should a slugger hit a home run over 500 feet on a pitch 90 mph or better? Two extra points.
This helps create a do-or-die situation. It's sort of like hockey teams pulling the goalie or basketball teams fouling at the end of the fourth quarter to try to get the ball back. It's sort of gimmicky, but that's what this whole thing is about, right?
If Arrieta and Bryant are trailing with just two or three outs remaining, the pair could decide to go to the 90 mph and above pitches to try to catch up in a hurry. If you really wanted to make it interesting? You could "go to the bullpen," at which point they could simply decide to replace Arrieta with a reliever, who comes in to toss the hard fastballs.
Of course, it creates a higher degree of difficulty — especially for a team with a pitcher who has a lot of movement on his four-seam fastball. It's just another level of intrigue in a fun competition.
The Home Run Derby is still fun, as it is. They've made improvements over the years, as well as not-so-great changes. While somewhat outside the box, new angles create intrigue for the Home Run Derby. It satisfies the desire to make it fresh, while getting pitchers involved in a way that makes teams feel more comfortable.
Follow Ryan on Twitter @RyanDavisBP
Statistics courtesy of ESPN.com and Baseball-Reference.com.